On Prime Day, I took advantage of the great deal they had on Instant Pots and this is my second attempt at using it, but my first real meal. This pasta dish was easy to make and it was delicious. It reminded me of the chicken penne they have at Ruby Tuesdays. I'm sure the homemade version is healthier even though it is pasta and cheese. Rosebud ate a little bit so I couldn't tell if it was a hit with her. She didn't say it was yucky which is a good sign.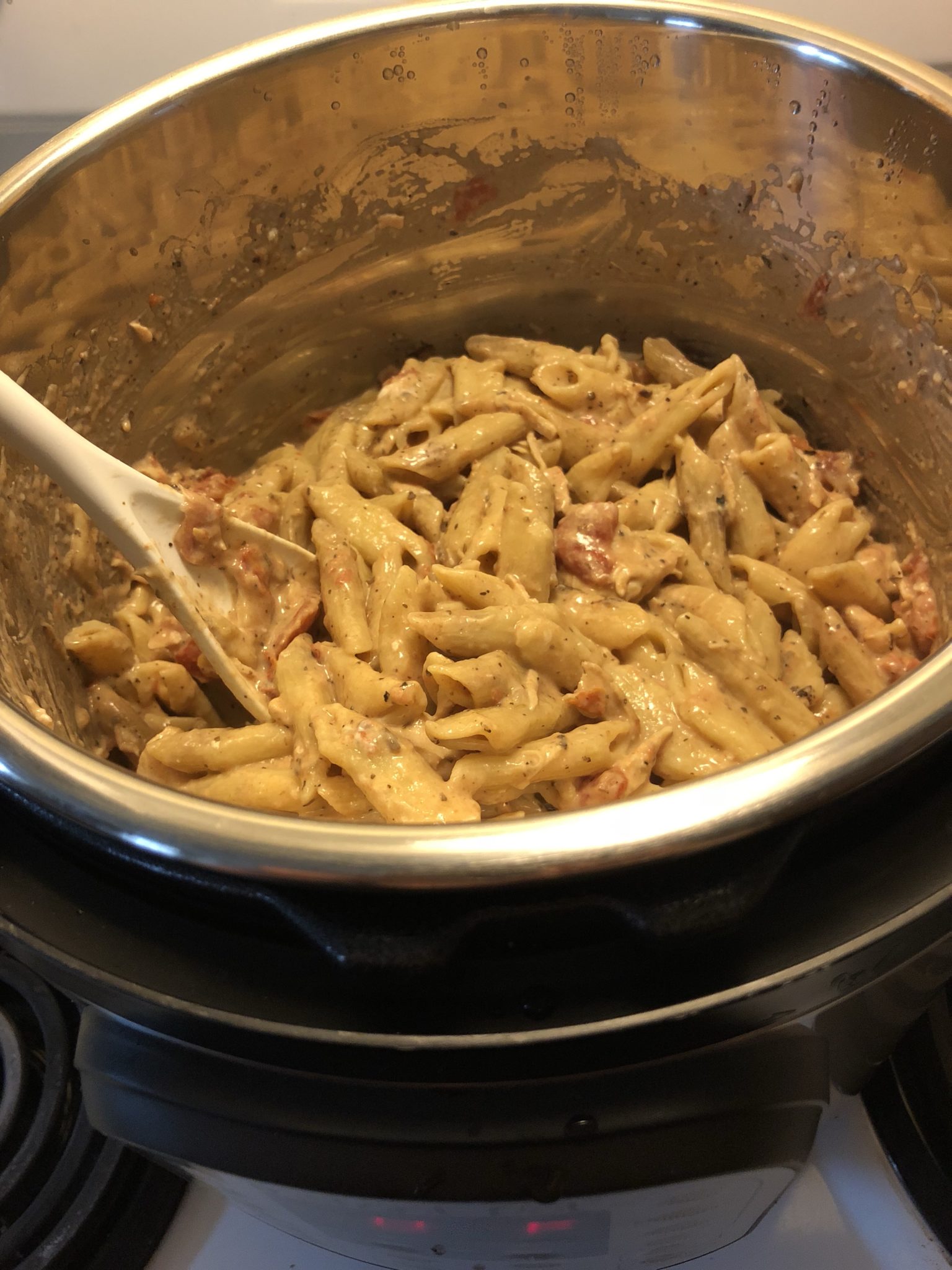 I'm not very confident with the Instant Pot yet, but that will come with time. What I like about this recipe is that everything is thrown into one pot and there aren't many complicated steps.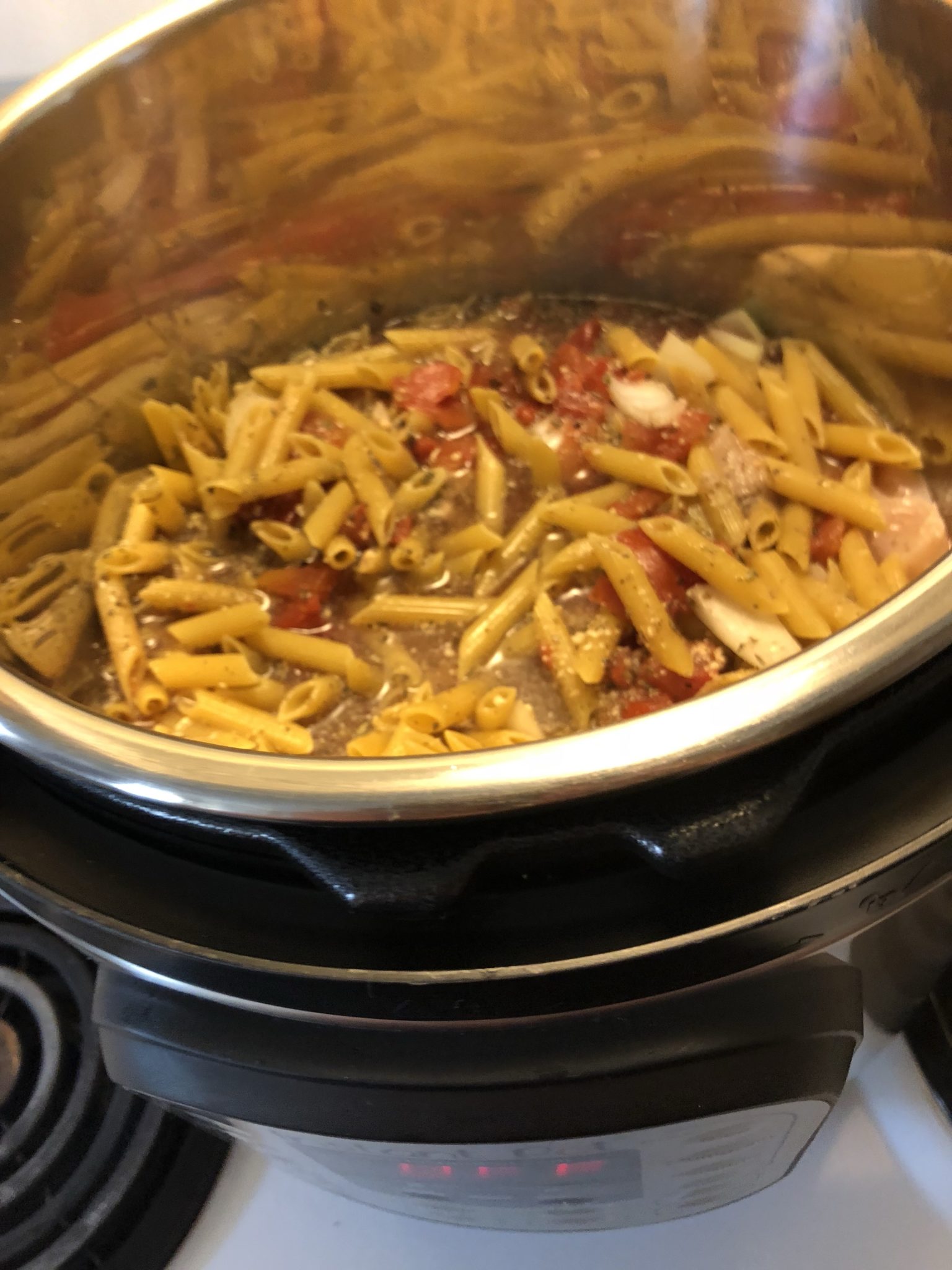 There are a few changes I made to the recipe. I used canned diced tomatoes without the green chili. I left out the pep Rica because I didn't have any on hand. I used two chicken breasts instead of one and added an additional table spoon of cream cheese. Also, I used minced garlic instead of chopping up a garlic clove. For those who don't know, one garlic clove is equal to 1/2 teaspoon of minced garlic. I learn something new every day. My final alteration was adding a little bit of Parmesan on the top before serving. This time I paired it with green beans, but this would be great with broccoli or a salad.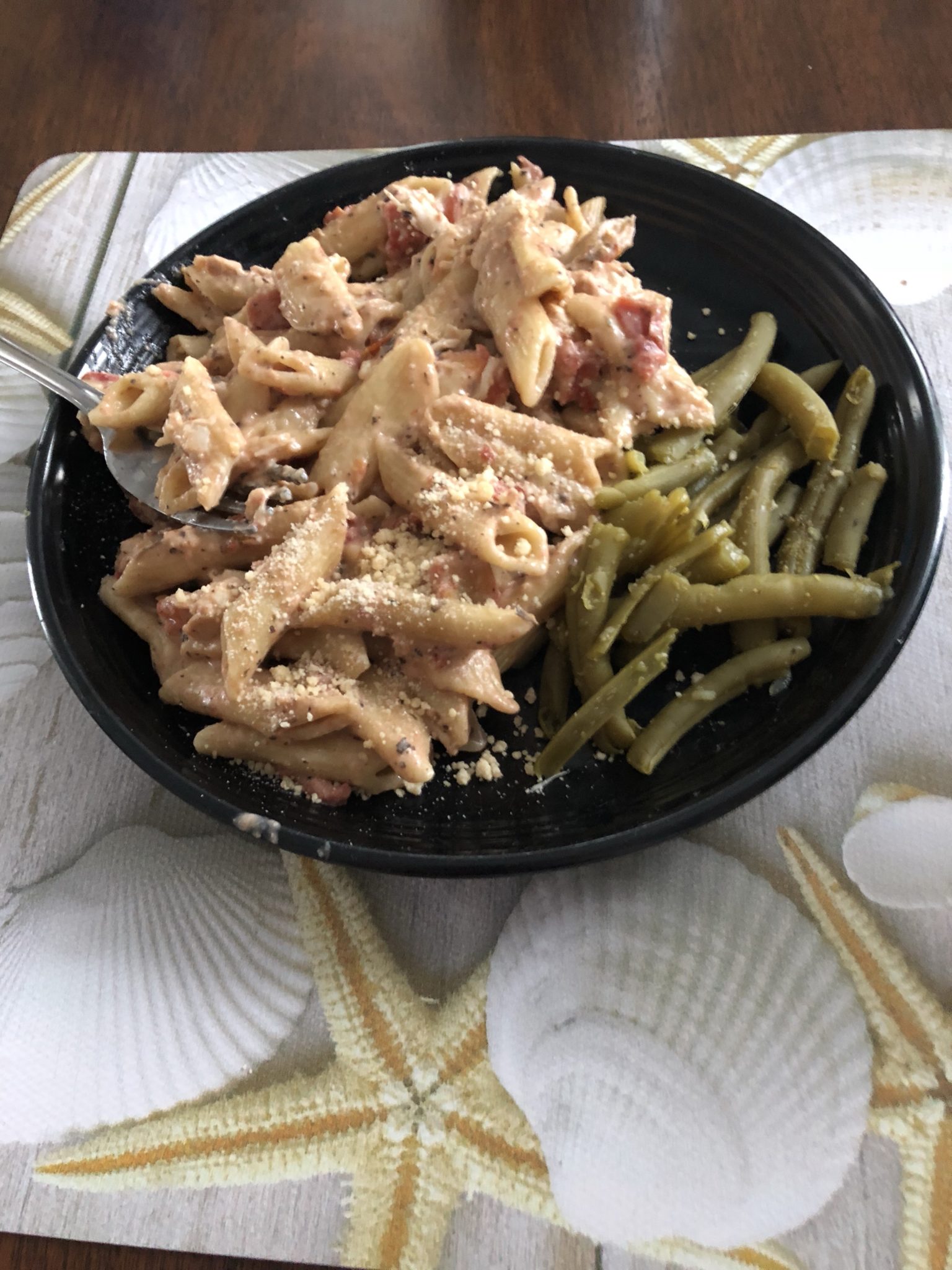 Ingredients:
1 raw chicken breast, cubed
16 ounces penne pasta
1 can diced tomatoes with green chilies
1½ cans water
½ teaspoon sea salt
1 tablespoon basil
¼ teaspoon pepper
1 clove garlic, chopped
¼ teaspoon paprika
1 teaspoon oregano
4 ounces cream cheese
1 small onion
¼ cup Parmesan cheese
Instructions:
1. Cube chicken and dice onions and garlic.
2. In pressure cooker add: all ingredients except cream cheese.
3. Stir and press pasta down into liquid.
4. Close lid and set timer for 10 minutes.
5. Once done, set to warm for another 5 minutes.
6. Release pressure, open the cooker, and stir.
7. Add cream cheese and mix well.
The original recipe can be found Here from Thrifty Nifty Mommy.