Ingredients:
4 Tablespoons Butter,
2 apples,
4 tablespoons brown sugar,
1 tablespoon cinnamon, to taste,
1 t-spoon nutmeg, to taste,
4 pork chops,
1/2 cup water
Salt and pepper, to taste.
Directions:
1. Set your Instant Pot to sauté. As it warms up, cut up the apples and set aside.
2. Next, combine brown sugar, nutmeg and cinnamon in a bowl.
3. Pour the brown sugar over the apples. Make sure that you stir well and coat all of the apples.
4. Add butter to the Instant Pot. After the butter has melted, add the apples. Sauté them for 4 minutes. Be sure to stir occasionally so that the apples don't stick to the bottom of the pot.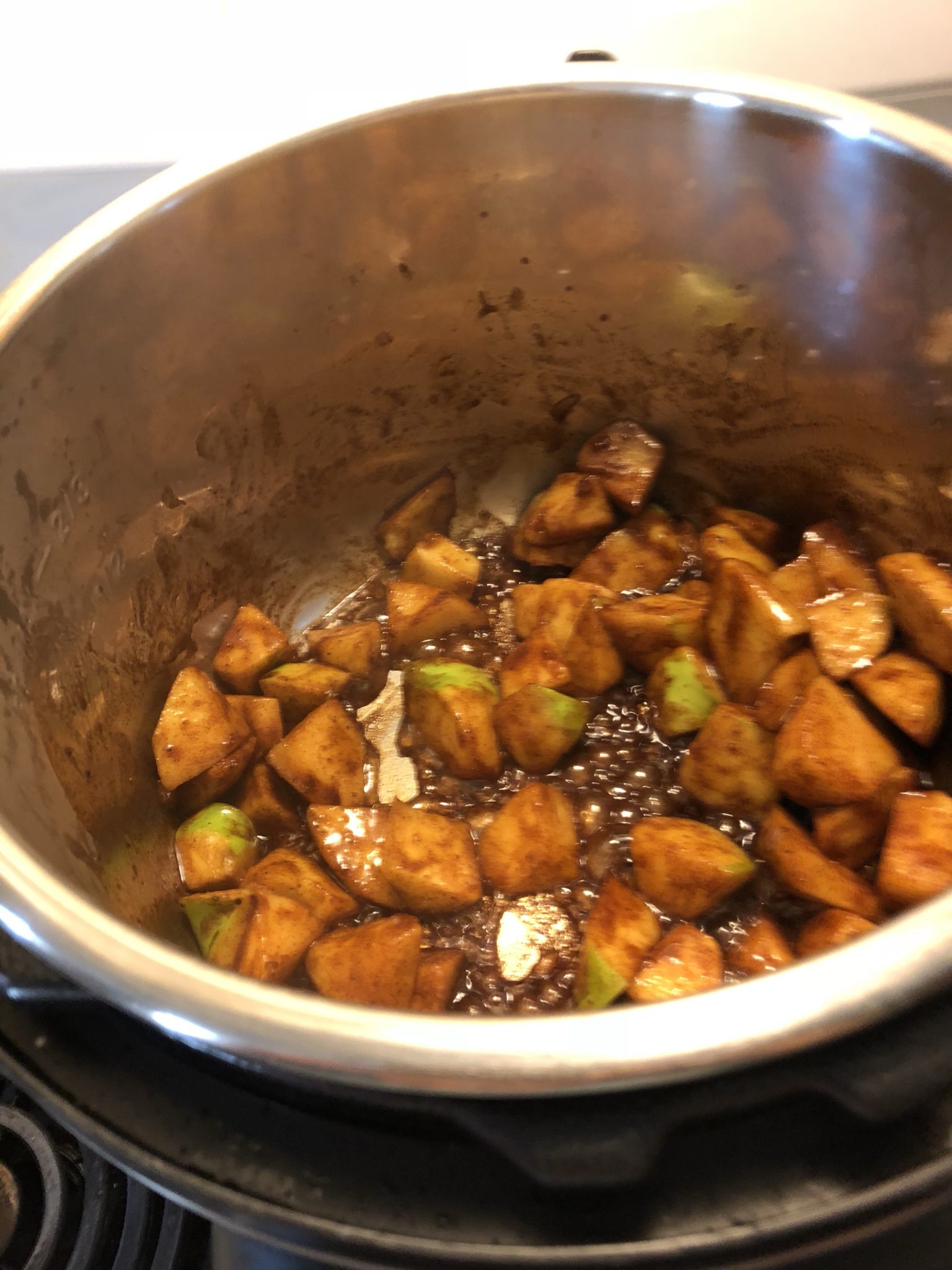 5. Pour water over the apples. This is important so that you don't get the burn error on your Instant Pot.
6. Season the pork chops with salt and pepper. Be sure to season both sides.
7. Then put your pork chops in the Instant Pot on top of the apples. At this point, turn your pot off.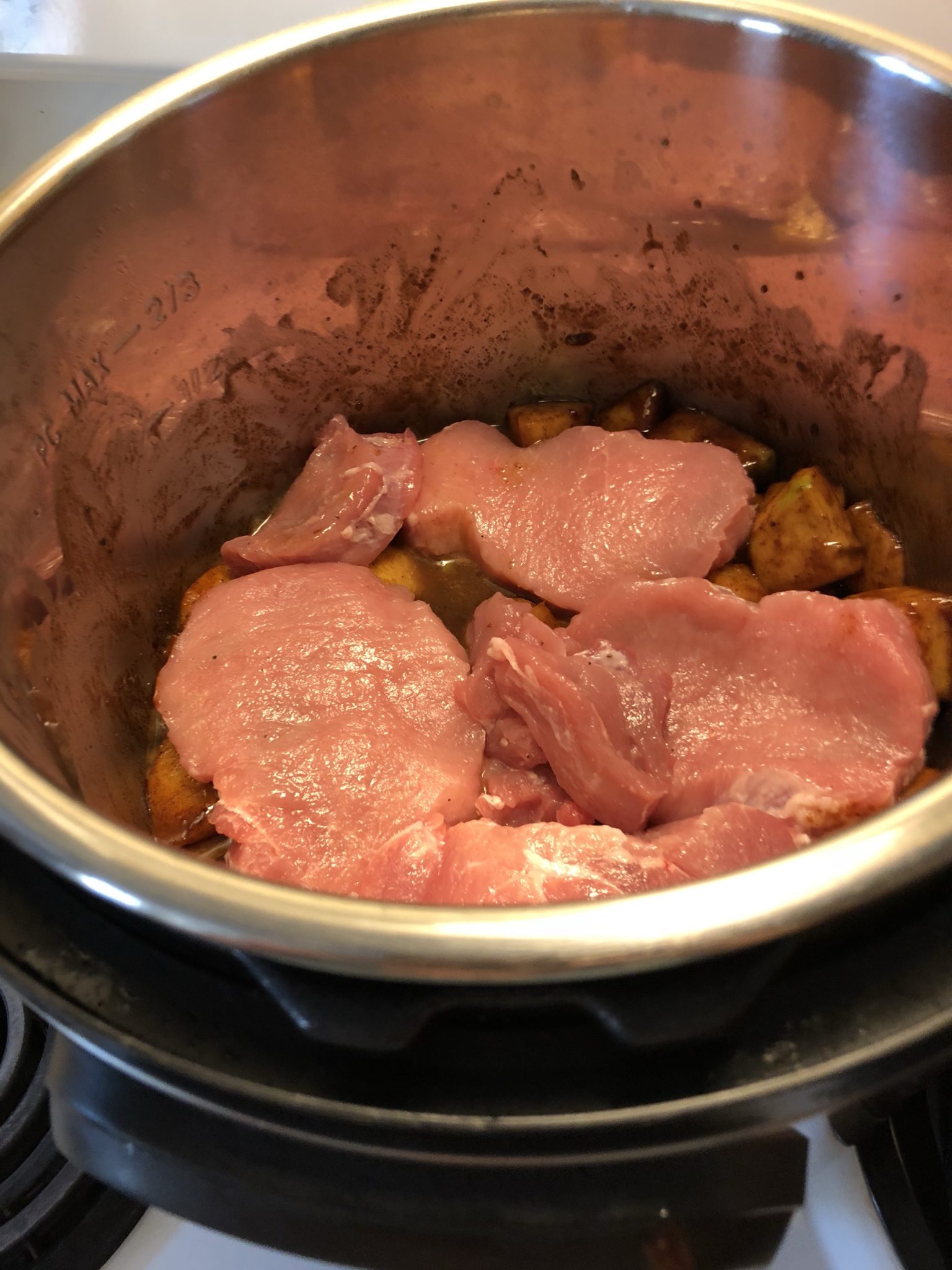 8. It's time to pressure cook. Set your pot to pressure cook for 10 minutes. This recipe called for the meat setting, but mine doesn't have that button so I used manual instead. When the Instant Pot beeps, do a quick release and your pork chops should be ready to serve.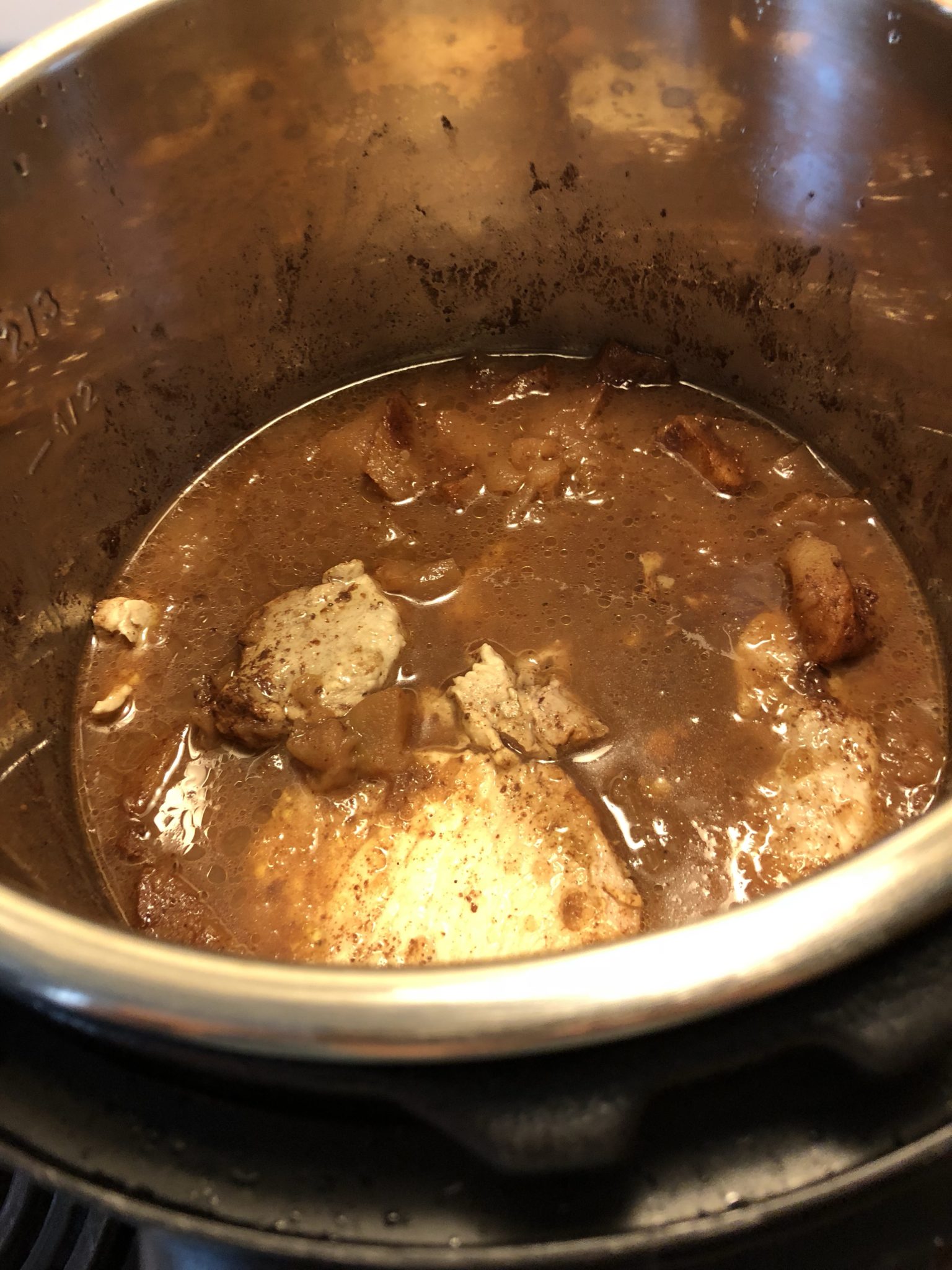 The pork chops came out tender and the apples gave them a lot of flavor. The apples made the house smell amazing. I paired this with baked seasoned red potatoes and carrots. Rosebud wasn't a big fan of the pork chops, but she's not a big meat eater. This recipe was fairly simple to make and I'd cook this again.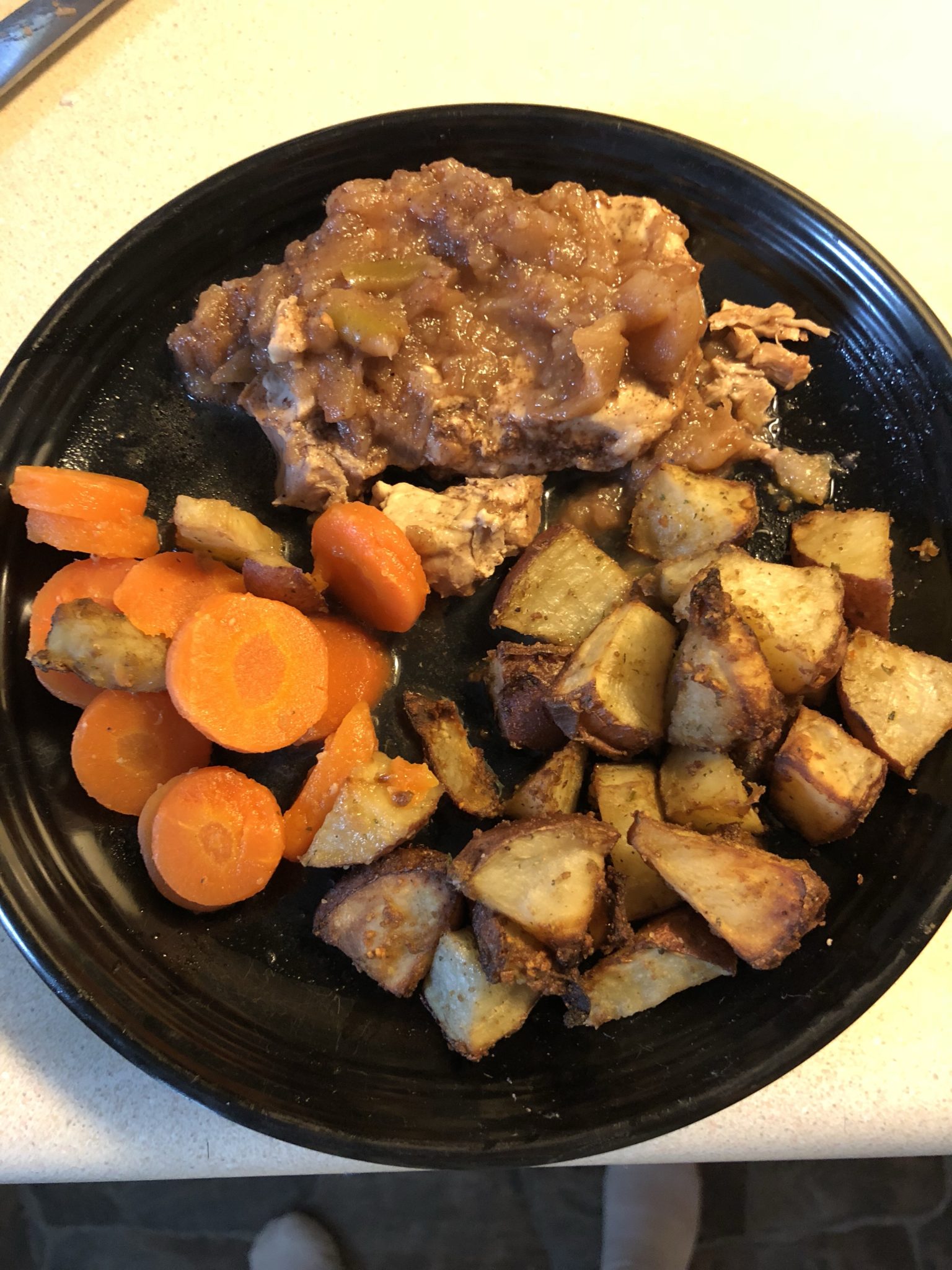 Original recipe can be found, here.