Rosebud loves music. She loves to sing and make up random songs as she plays. She sings along with the radio in the car and she loves to turn anything into a drum. Lately, her favorite drums are pots and pans. It makes total sense that some of her favorite books are musical as well. Here is a list of 10 sing along books for preschoolers to add to your collection.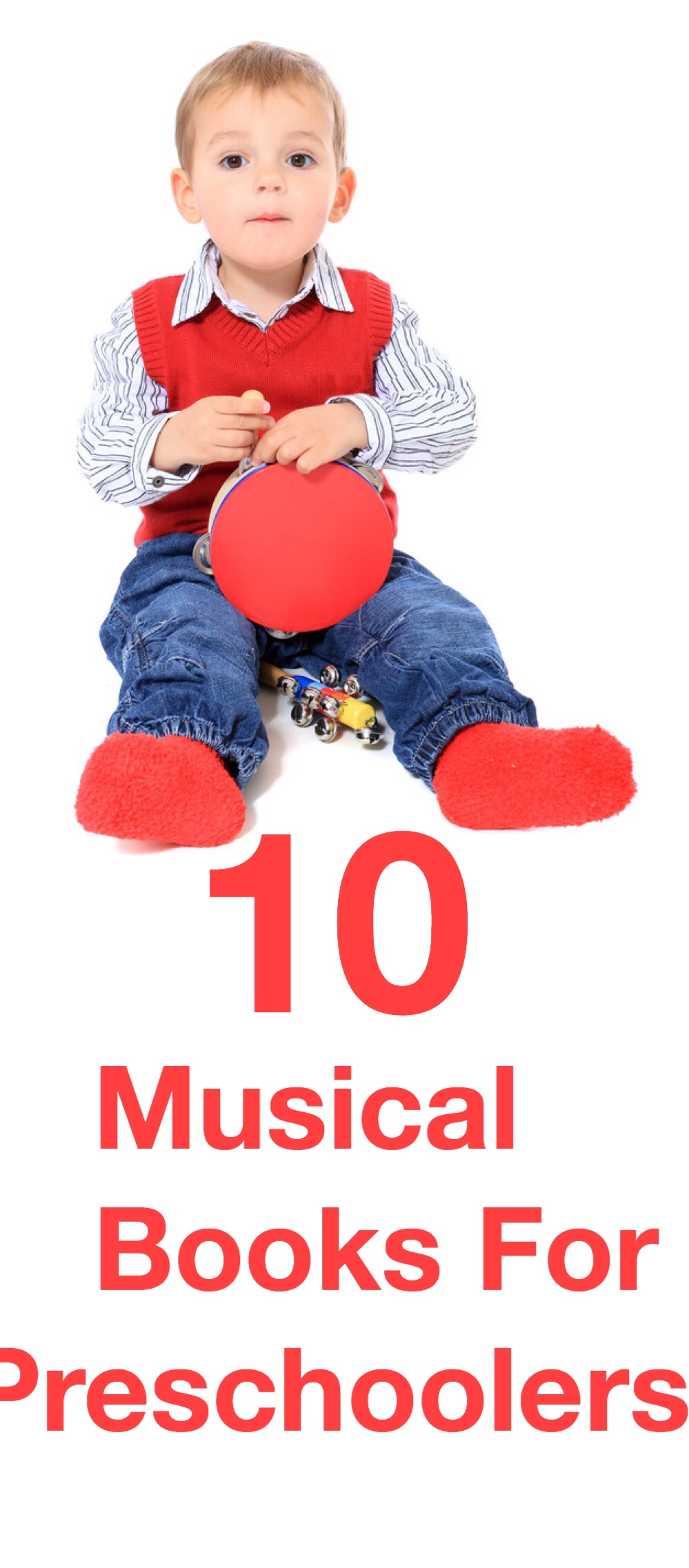 Groovy Joe: Ice Cream & Dinosaurs
by Eric Litwin
These books are great. I heard this one being read to the pre-k class at work and that night, I read it with Rosebud. It's one of her favorites now. It's also appropriate right now because we're working on sharing with friends. It's fun, but teaches an important lesson as well.
Book Description
Groovy Joe was living the dream.
He had a spoon and tub of doggy ice cream.
And he started to sing:
Love my doggy ice cream! Love my doggy ice cream!
Eric Litwin, author of the bestselling and beloved Pete the Cat: I Love My White Shoes, and bestselling artist Tom Lichtenheld, illustrator of Goodnight, Goodnight Construction Site, have created a captivating new canine character who will groove his way into readers' hearts and have them grooving and giggling all the while. In his debut adventure, Groovy Joe faces three roaring dinosaurs hungry for his doggy ice cream! Oh no! But Joe knows just what to do and soon enough he has them all sharing while moving and singing along.

Pete the Cat and His Four Groovy Buttons
by Eric Litwin
I couldn't write this list without including a Pete the Cat book. These are very popular right now and one of Rosebud's favorites is Pete the Cat and His Four Groovy Buttons. This book is musical, has math concepts and teaches kids to go with the flow. What more could you want?
Book Description
An award-winning and bestselling Pete the Cat hardcover picture book!
Count down with Pete in this rocking story that makes counting fun! Pete the Cat is wearing his favorite shirt—the one with the four totally groovy buttons.
But when one falls off, does Pete cry? Goodness, no! He just keeps on singing his song—after all, what could be groovier than three groovy buttons? The winner of the Theodor Seuss Geisel Honor Award.

We All Go Traveling By
by Sheena Roberts
This is an older book that one of the volunteers picked out for us from the library. I had never heard of it before, but Rosebud really enjoyed it. She'd ask for it almost every night until I had to return it. She loved singing along, dancing and making up different motions for the different vehicles.
Book Description
This rhythmic I-spy journey to school through various landscapes is the perfect introduction to colors, modes of transport, and of course, music! The jaunty text, Siobhan Bell s colorful hand-stitched illustrations and the accompanying Music CD by popular singer Fred Penner are sure to get children singing along happily. The I-Spy theme encourages reader/listener interaction, while the cumulative, repetitive text helps build sequencing skills. We All Go Traveling By is ideal for read-aloud and music and movement activities.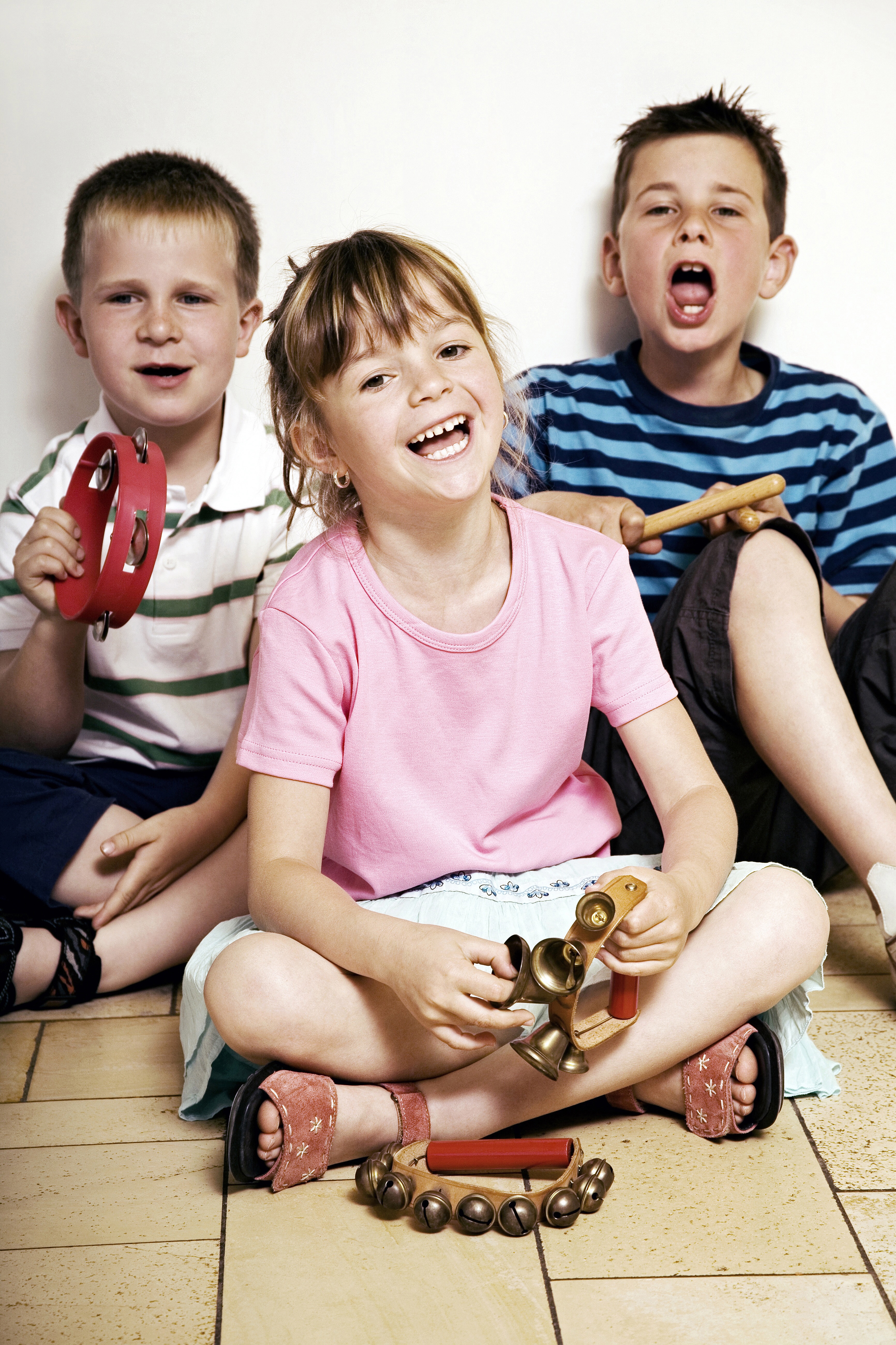 We're Going on a Bear Hunt
by Michael Rosin
This classic book is a fun one. I remember this from when I was little. A pre-k class I had several years ago loved to listen to a song they've made from this book. It was such a fun music and movement activity for them. Now I play it for Rosebud and she loves it as well.
Book Description
THE AWARD-WINNING CLASSIC IN POP-UP
We're going on a bear hunt.
We're going to catch a big one.
Will you come too?
For years readers have been swishy swashing and splash sploshing through this award-winning favorite. Now fans of the original classic can join in all the fun of the bear hunt with this incredible collectible edition featuring pop-ups, flaps to lift, tabs to pull, and sound effects!

Marsupial Sue
by John Lithgow
I had never seen this one before either until the volunteer found it at the library. This was Rosebud's favorite out of the last bunch we checked out. It introduces the animals from Australia, but what I really liked about it was the message that it's okay to be yourself.
Book Description
If you're a Kangaroo
through and through,
Just do what Kangaroos do.
Young Sue really doesn't like being a kangaroo, so she goes off to find something better. First she tries climbing the trees like a koala, but that doesn't work. Then she wades into the sea like a platypus, but that's no good either. Finally, Sue joins up with some bouncy, jouncy wallabies…and discovers that being a kangaroo isn't so bad, after all.
Using a jaunty waltz rhythm, actor, comedian, and best-selling author John Lithgow reassures children that they can be happy with who they are.


There Was An Old Lady Who swallowed a Fly
by Lucille Colandro
I remember this classic book from my childhood, but now there are lots of twists on it. Rosebud loves, "There Was An Old Lady Who Swallowed a Rose" and "There Was An Old Lady Who Swallowed Some Leaves." There is one of these books for every occasion. We read them a lot in our pre-k class as well and the kids love them.
Book Description
It's the Old Lady as you've never seen her before! Now she's swallowing animals from the classic story…to create a home full of lovable pets!
With rhyming text and hilarious illustrations, this is the original song young readers know and love with a wacky twist. The perfect story to read all year long!

I See A Song
by Eric Carle
This is an unusual picture book where each picture is supposed to represent a song. Rosebud loves the video of this book. I used to think she'd get bored, but she loves looking at the pictures and hearing the music. This book would be great for inspiring kids to use their imaginations to create art based on music.
Book Description
Designed to stimulate a youngster's artistic sensibilities, this collection of shapes and colors by the author of The Very Hungry Caterpillar features a musician and his violin. Reprint.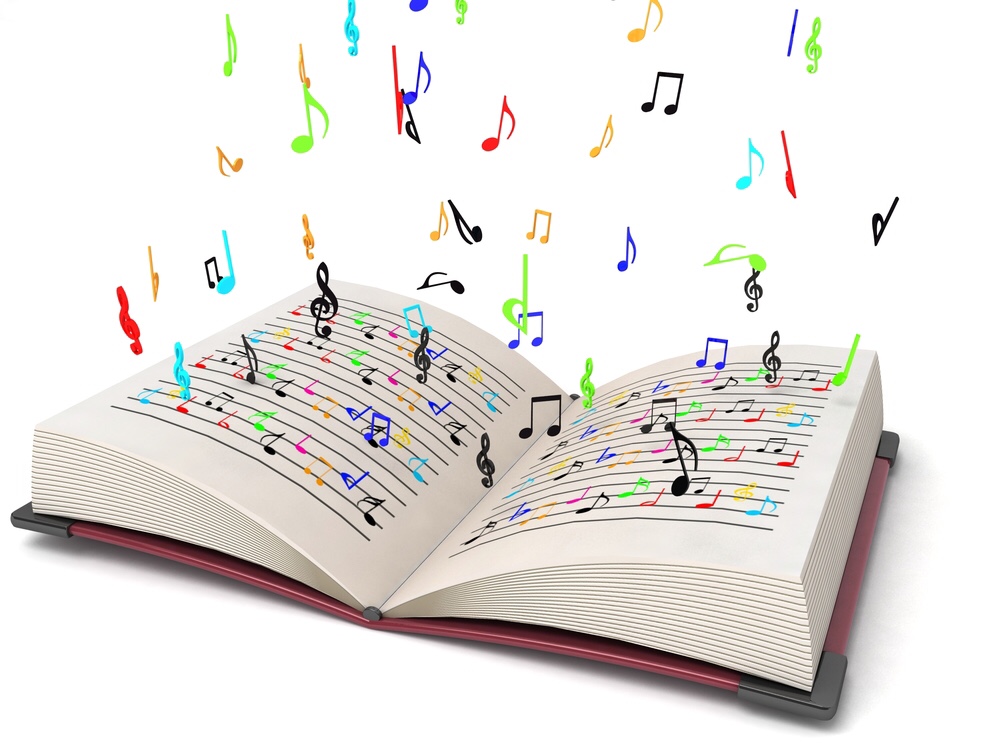 I Got the Rhythm
by Connie Schofield-Morrison
This book is meant to get kids moving. I had never seen this book, but it came in Rosebud's book subscription box last month. Amazon's Prime Book Box is a great way to get new books for your child. Rosebud's comes every three months, but you can have books delivered to your door monthly if you wish.
Book Description
On a simple trip to the park, the joy of music overtakes a mother and daughter. The little girl hears a rhythm coming from the world around her- from butterflies, to street performers, to ice cream sellers everything is musical! She sniffs, snaps, and shakes her way into the heart of the beat, finally busting out in an impromptu dance, which all the kids join in on! Award-winning illustrator Frank Morrison and Connie Schofield-Morrison, capture the beat of the street, to create a rollicking read that will get any kid in the mood to boogie.


Never Play Music Right Next to the Zoo
by John Lithgow
While I was doing research for this post, I came across this book.Not only is this book musical, but it looks humorous. When there are animals doing silly things, it's always a big hit with kids.
Book Description
This lively and lyrical jaunt from actor and author John Lithgow comes with a CD of his celebrated song!
Oh, children! Remember! Whatever you may do,
Never play music right next to the zoo.
They'll burst from their cages, each beast and each bird,
Desperate to play all the music they've heard.
A concert gets out of hand when the animals at the neighboring zoo storm the stage and play the instruments themselves in this hilarious picture book based on one of John Lithgow's best-loved tunes. This package includes a CD of John and an orchestra performing the song.


Pete The Cat: I Love My White Shoes
by Eric Litwin
I couldn't help but include another Pete The Cat book. "I Love My White Shoes" has been a long time favorite for Rosebud. Before that, it was "Rocking My School Shoes." The theme for the two books are the same except one is in regards to going to school.
Book Description
Pete The Cat loves his white sneakers so much that he sings about them wherever he goes. So when he steps in a huge pile of strawberries, readers might expect him to cry and raise a fuss. But, no, this cool cat keeps right on walking and singing his song, which he changes slightly to match his now-red shoes. Readers will love singing along as Pete steps in colorful mess after mess and never once loses his cool.

Do your kids love musical books? If so which ones? As always, you can scroll down and let me know in the comments. Happy reading!