If you're pregnant and have a baby shower coming up, you'll definitely want to create a baby registry. You can create one almost anywhere you shop, but when I was in the market for baby products, I found some of the best deals on Amazon. You can use your registry in different ways. Since many of my family and friends prefer to shop locally, I used my registry as my personal baby shopping list, but the best way to use it is for your baby shower guests. It's easy to navigate, you can find just about anything and if your guests are Prime members, they get free shipping. Plus you get a free baby box just for setting up your registry.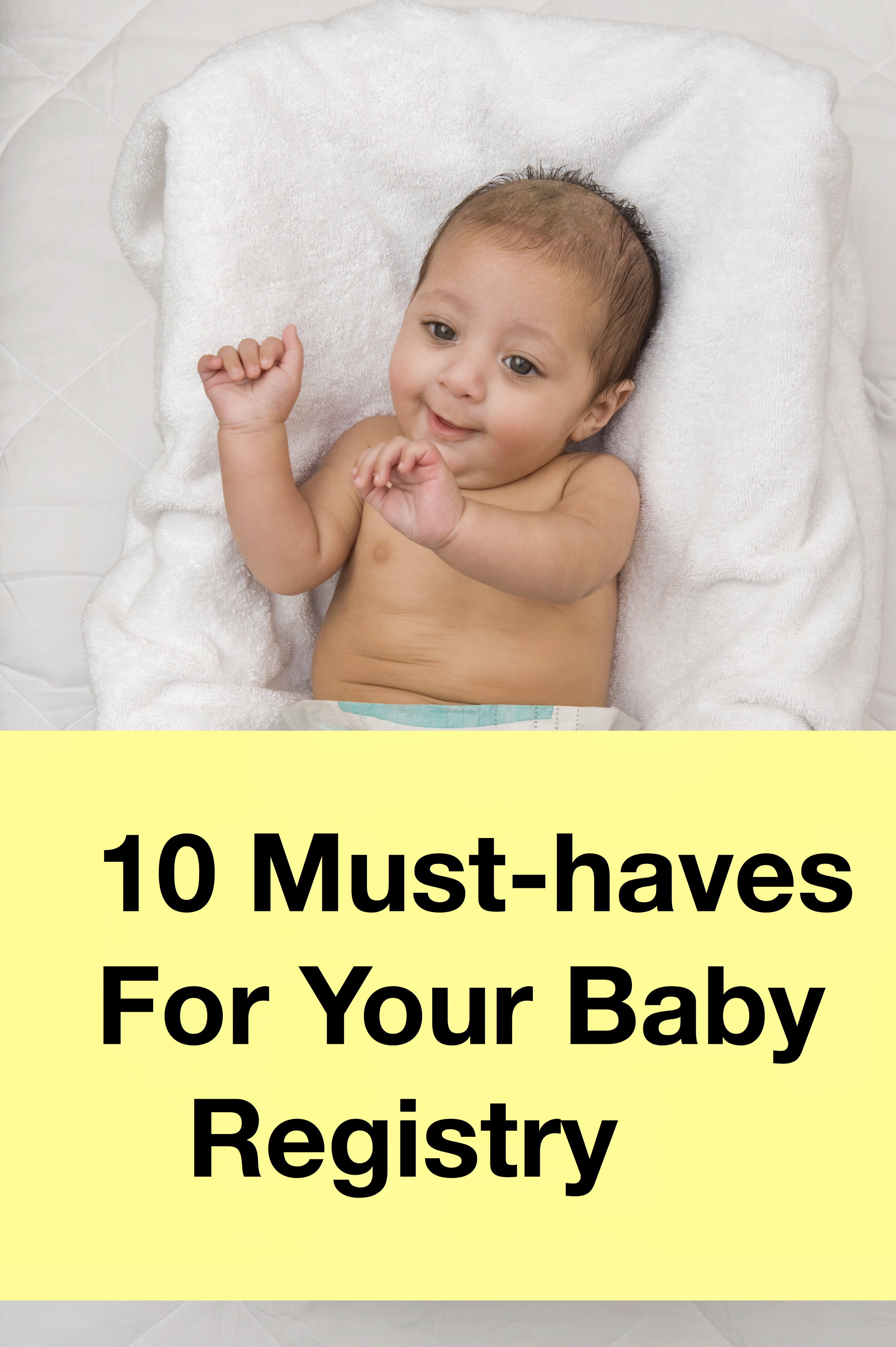 Once you have created your registry, you'll want to start adding products. There are so many products available, it's hard to choose. You can end up spending a lot of money and buying a bunch of stuff you don't need, so I've created a list of 10 must-haves for your baby registry. These are some of the products I used most in Rosebud's first year. The obvious items are diapers, wipes, clothing and bath products, but this list includes products that you might not think of at first, but would find useful.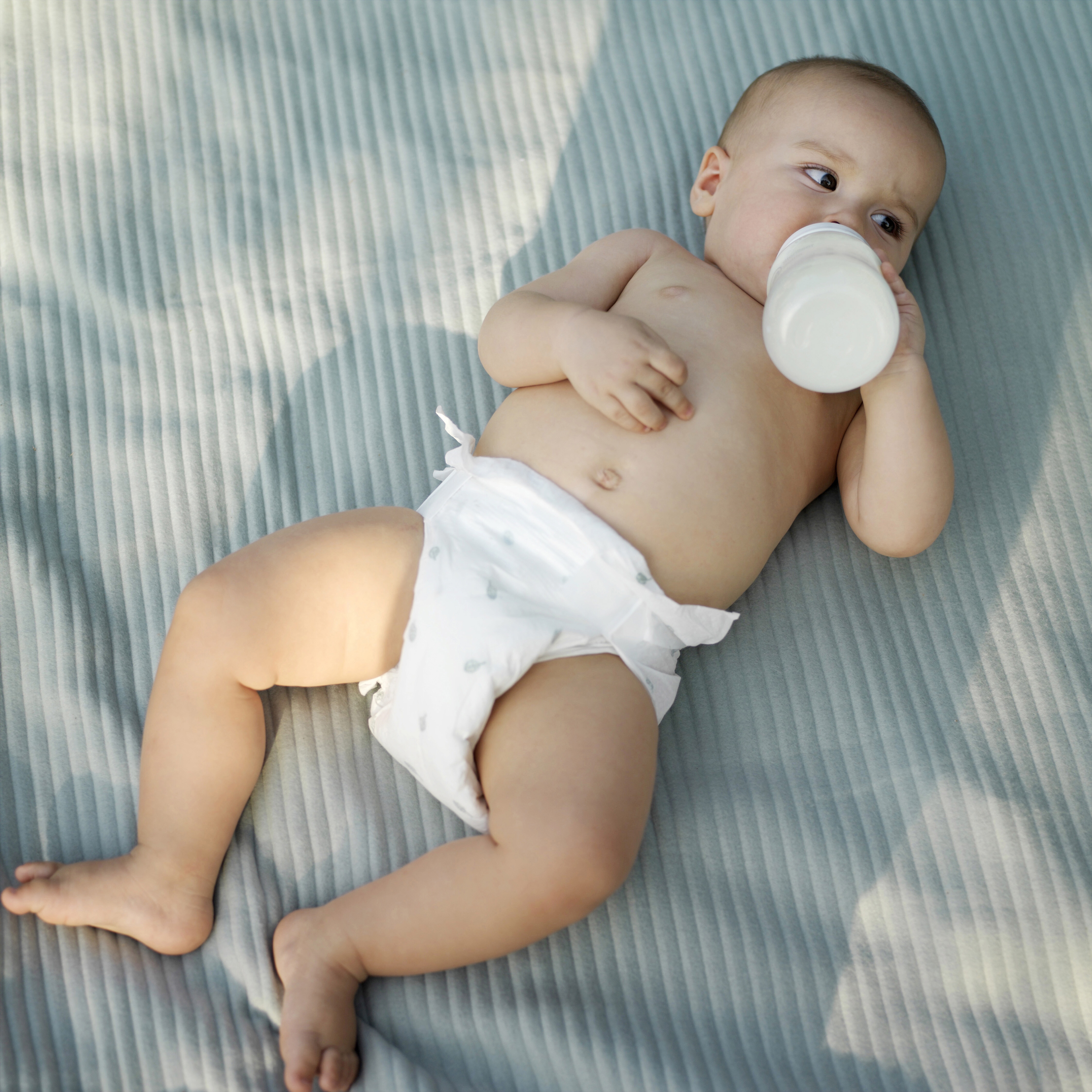 Feeding
I'll start off with some items for feeding your baby.
Comotomo bottles
I tried many bottles and these were the best by far! I love that they are easy to clean, were a softer material and their shape is most similar to breast-feeding. I bought some of their slower flow nipples and they were perfect for paced feeding. Rosebud also didn't get gassy on these. We had some trouble with some of the other bottles. Whether it was with the flow or shape of the nipple. She would get too much air from the bottle, but not with the Comotomo bottles. The only complaint I have about these bottles is they can be easily tipped because of their shape, so I had to be careful when filling them, but it wasn't a huge problem for me. They may be a little more expensive than other bottles, but they are worth it.
Spectra S2
If you are breast-feeding and are in the market for a pump, I'd definitely choose this one. In most cases, your insurance will pay for a breast pump and the Spectra S2 is usually on the list you can choose from. I did a lot of research before choosing a pump and I also tried pumps from other brands to compare. I was having trouble with pumping, so I tried a Medela pump to see if my body would respond better to another pump, but I always got the best results with the Spectra S2.
Other Benefits
It's a closed system, meaning the milk can't get inside the pump or tubing.
It's more gentle than the other pumps.
Relatively quiet.
Includes a night light.
Easy to use and has multiple modes to choose from.

Space saving high chair
I had two different high chairs. My aunt bought me this really nice stand alone high chair that could grow with Rosebud, but it took up a lot of space in my kitchen. However, at my mom's house, we had this much smaller high chair that did the trick just as well. It was one of those that you attach to a kitchen chair that was already at the table. Of course, I loved that it saved space, but I also liked that I could sit Rosebud right at the table. You can use the high chair with the tray on or off depending on the age and needs of your child.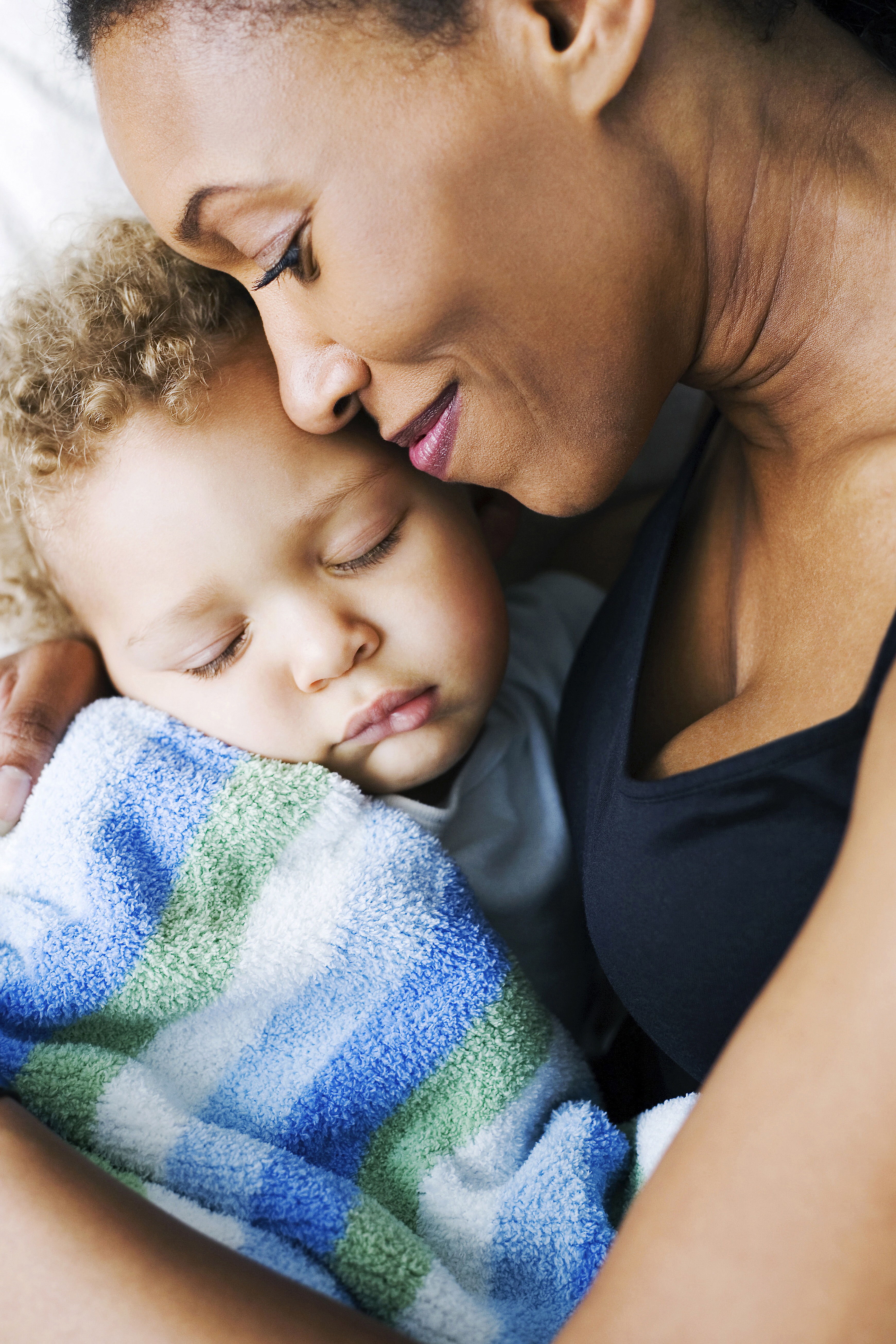 Night Time
Night time is important because we all need our rest. Sleep is hard to get in the beginning, but some of these products can help baby rest or give you peace of mind.
Owl night light soother
I got one of these when Rosebud was a baby and I still use it to this day. The noise from this machine helps block out other sounds. Rosebud has always been a light sleeper, so this has definitely helped. We prefer the ocean sound, but there are songs, white noise, the rainforest and even a heartbeat to choose from. It has a light with different levels of brightness and has a moon and stars projector. You can leave it on all night which is what I do or you can have it shut off automatically. It's been running for three years now and is still going strong.

Halo Sleepsack
I bought a couple of these for Rosebud because I wanted to cover her, but didn't want to worry about blankets. In my experience, most baby blankets are too small to wrap with and of course there is always the worry of sids. The baby is in the sleep sack and the loose parts wrap around the baby to create a snug fit, so there is less of a risk of anything covering their face. These sleep sacks come in different materials and designs. I had good luck with these in my infant room as well since we aren't allowed to use traditional blankets. Like anything else, these work well for some babies and not for others, but they are definitely worth a try.

Baby monitor
This was another useful gift I got at my baby shower and i still use this monitor to hear what goes on in Rosebud's room. One cool thing about this monitor is if the sound coming from the room is louder, the lights on the monitor flash brighter. It also has a vibrating feature. I've never used it, but it may be helpful for some people. I've been using this particular monitor for over three years now and have never had a problem with it.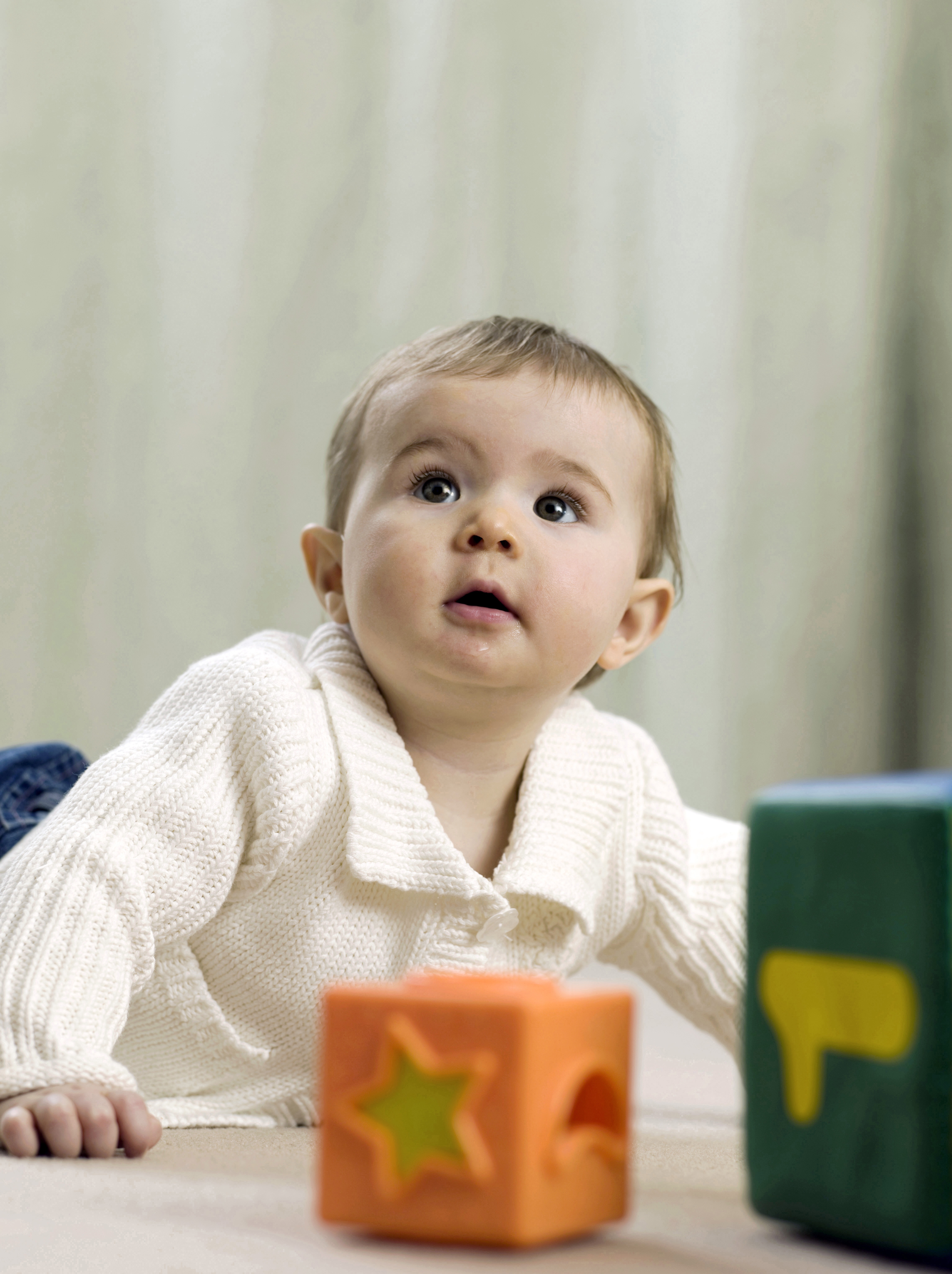 Entertainment
FisherPrice rocker
I had to find a comfortable place for Rosebud when she didn't want to play on the floor. She preferred to sit up, but the problem was she couldn't support herself yet. That problem was solved when I found this Fisher Price Rocker on Amazon. I just want to note that this is not the Rock 'n Play. This is simply a little rocking chair that can be reclined as well. This one also has a vibrating feature plus hanging toys to keep baby entertained. I'd put her in this chair while I showered and she loved it. It was nice having another place to put her while I needed to get things done.

Mirrors and Toys
Babies love to look at faces and Rosebud was no exception. I found these mirrors on Amazon and got a lot of use out of mirrors. The great things about these mirrors is that you can attach them to cribs, seats or just set them up on the floor. These mirrors also have other items attached that the babies can look at and play with.
Rosebud's favorite toys were made by Oball. I don't know if it was the fact that they were easier to hold or maybe they were more entertaining, but all of these were her favorites. I'd highly recommend this brand.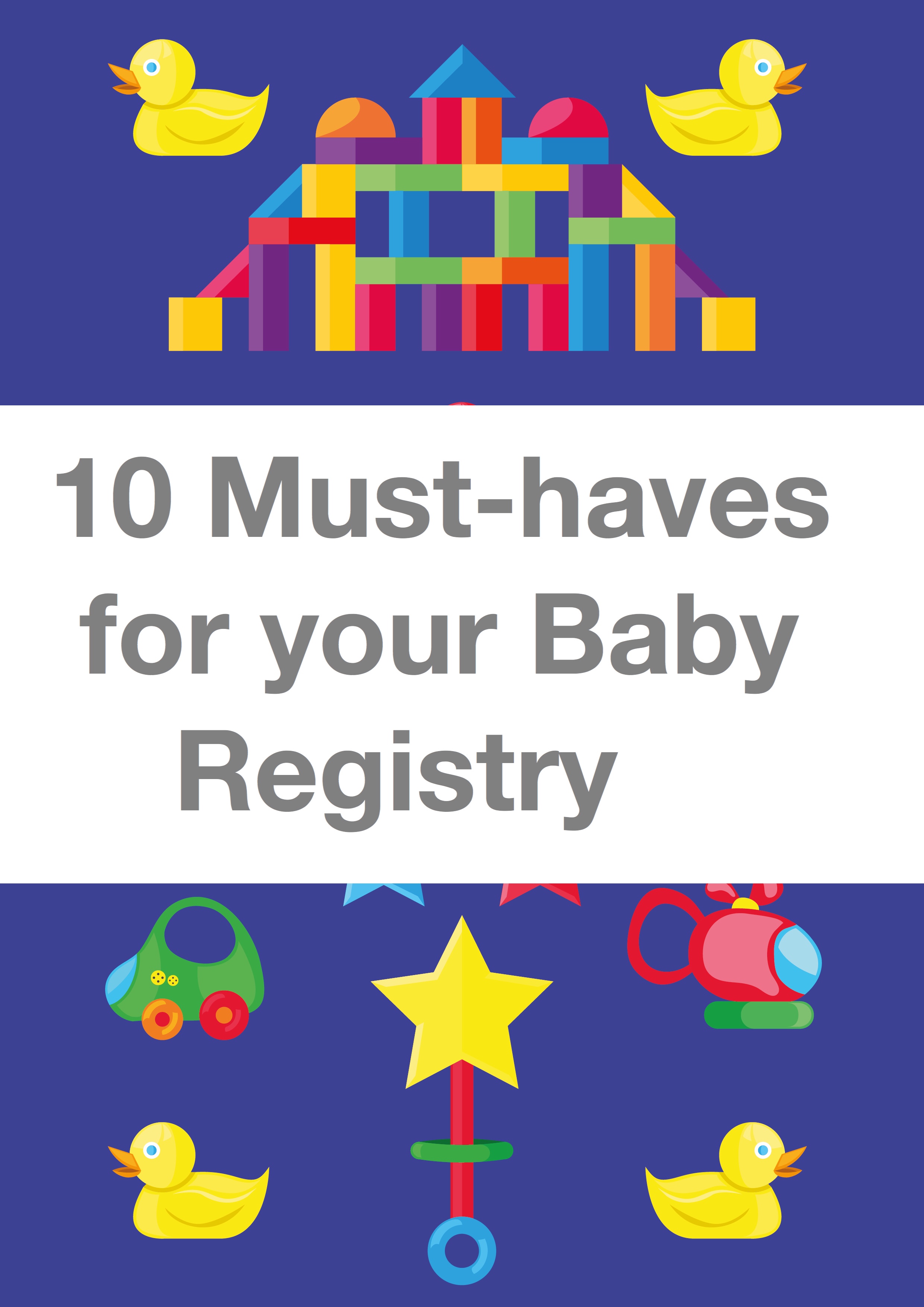 Out and About
Lilibaby carrier
If you want to baby wear, I'd suggest the Lillibaby carrier. For me, it was the most comfortable to wear and the easiest to use. I also tried a sling, but could never get the hang of it. While the Lillebaby has a few clips to fasten, it felt more secure. It has several baby wearing positions that you can do depending on the age and size of your baby. It's a mesh material, so it doesn't get as hot. The best thing is that your baby can be close to you while your hands are free to do other tasks.

Shopping cart cover
This was an unexpected item that a friend gave me that I never knew I needed. When we went to the store, I would baby wear at first, but sometimes it was just easier to put Rosebud in the cart depending on what I needed to buy. I didn't like the seats that they have at the store and there was no way I was putting Rosebud on the cold cart that is full of germs,so I was glad to have one of these puffy cart covers which kept Rosebud secure in the cart while she was able to sit up and look at everything while I shopped. I'd recommend one of these even though it's not an absolute necessity.

What were your baby registry must-haves or those products you got that you didn't expect to actually use? Tell me in the comments. Happy shopping!