Bath time was one of those things that really worried me when I was a new mom. I questioned everything. Was the bath tub I chose going to be safe? Am I using the right products? What if she gets water in her ears? What if she hates her baths and struggles to let me wash her? I was anxious in general about my baby being in a tub of water. Even though the tub might be made specifically for infants. As bath time helped Rosebud relax before bed, we quickly developed a nice bath time routine. Here is the list of baby bath time essentials that relieved my worry, kept Rosebud clean and made bath time fun.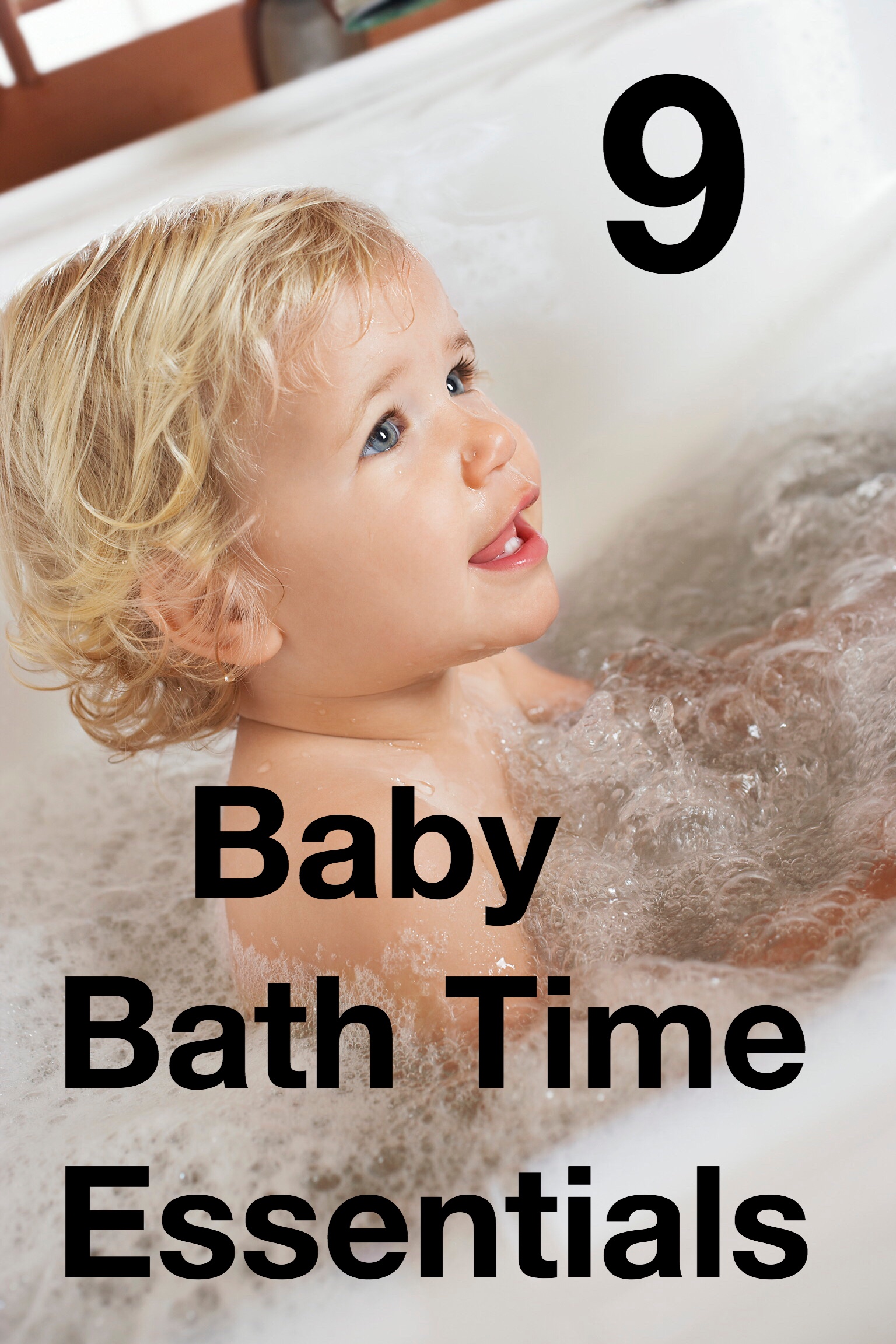 Baby Bath Tub

Once we got started, we both became comfortable with bath time and she really enjoyed it. She loves anything to do with water, so that made my job that much easier, but when I first brought her home, she was so tiny. It was obvious that the baby bath tub I bought wouldn't work. For the first month or two, I used the wash tub they give you at the hospital. It worked perfectly for her. I'd just keep my hand behind her head and wash the rest of her body with the other. Then when she was big enough, we started using this tub.

While it has mixed reviews, it worked perfectly for us. I picked this tub because it could be used until she was a toddler. The top part of the seat inflates so that the baby can lay back and be supported. When your baby is able to sit, you no longer have to inflate the top part of the seat. You just inflate the bottom part and it becomes more like a regular tub. I found that this tub had plenty of room for Rosebud to splash and play once she was sitting on her own. It was also easy to clean and it folds up for storage. Eventually, I had to stop using the tub because it didn't fit well in my kitchen sink. One day I tried to move the faucet out of the way and it got caught on the tub ripping the plastic. I'd suggest using it inside your bath tub if you can.
Here are some other bath tubs to choose from.

Next, I bought this Munchkin duck tub. Rosebud was a toddler at this point, but I didn't think she was ready to be in the big tub just yet. While the new tub was easy to clean, cute and definitely didn't break the bank, I didn't like it as much as the first tub. It served its purpose, but Rosebud quickly grew out of it. I'd recommend this tub if your baby can sit unsupported, but is not yet ready for the adult tub.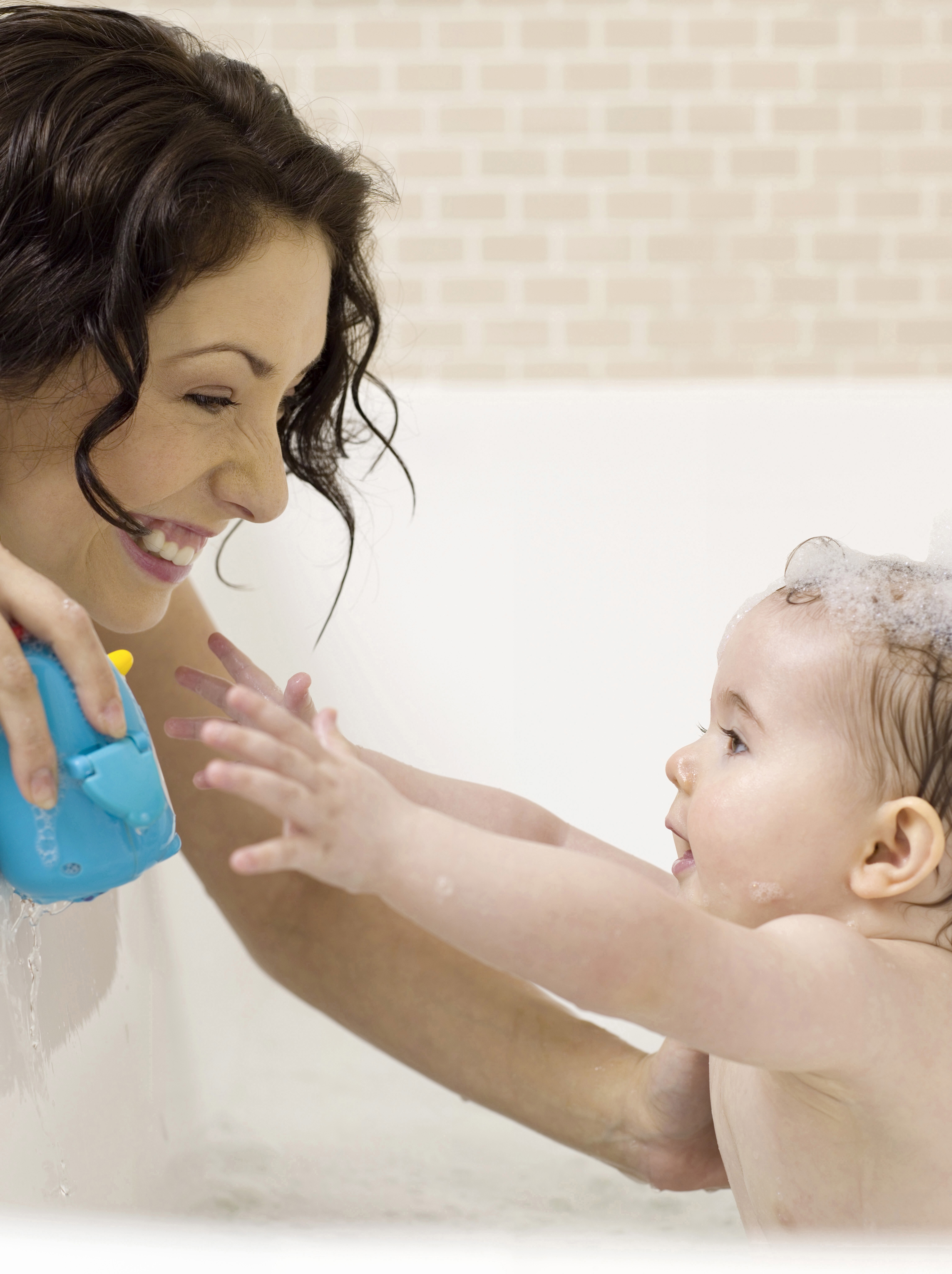 Baby Body Wash
It's up to you if you want to go organic. For the first few months of Rosebud's life, I did. A couple of people gave me this Babyganics body wash at my baby shower, so that's what I used. While I prefer something with scent, this is a great option if you are sensitive to smells and or if you want to go chemical free. Later I used this oatmeal vanilla body wash. It smells great, but it's not for everyone. I'll include a few options for you to choose from.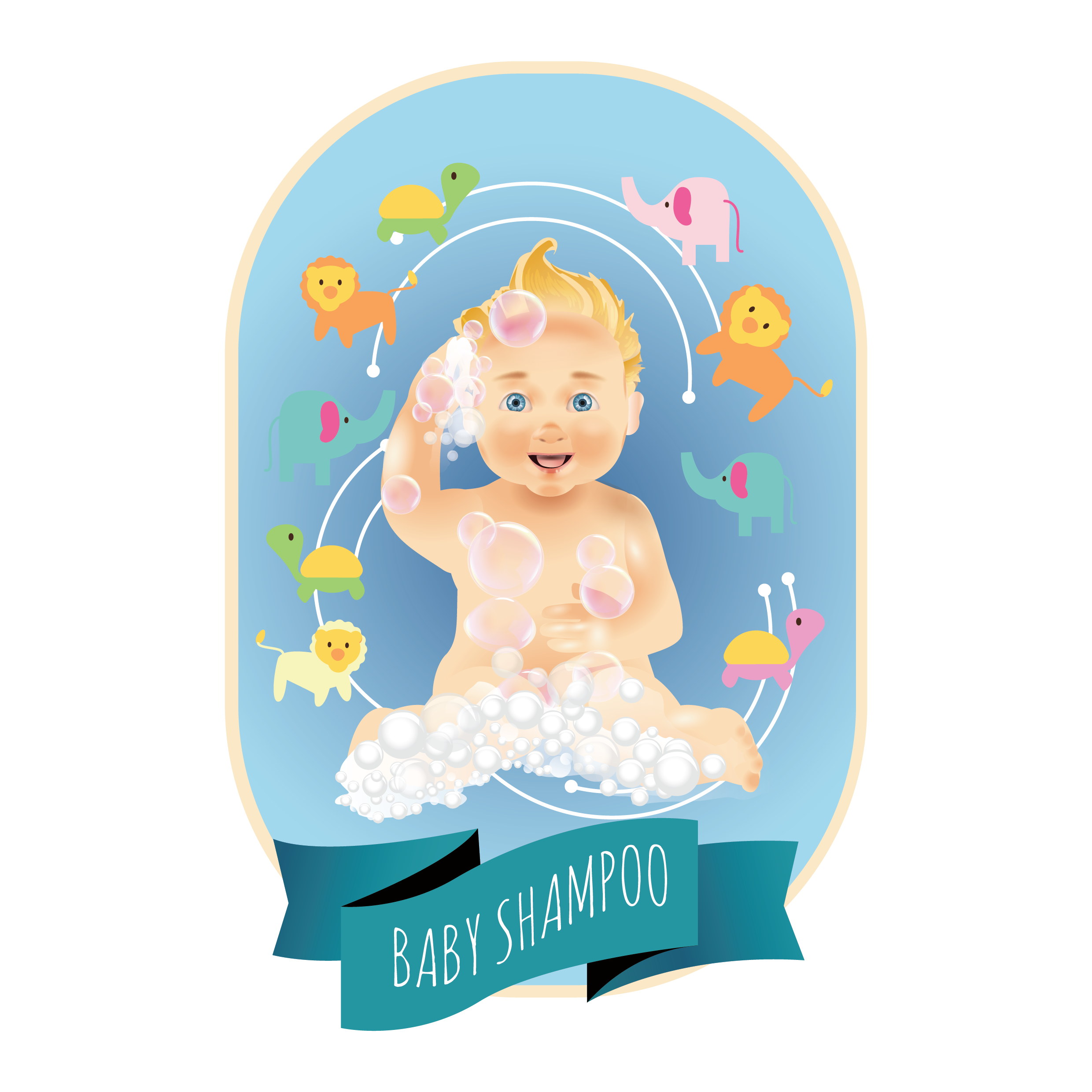 Baby Shampoo

This is another case where you may want to go chemical free. I've gone back and forth between Babyganics and Johnson and Johnson since that's what they gave us at the hospital. Both shampoos have worked for us, but once I get through my current bottle, I will try something different. You'll have to find what works best for your baby's hair and which product you feel comfortable with, so I've included a couple different options to get you started.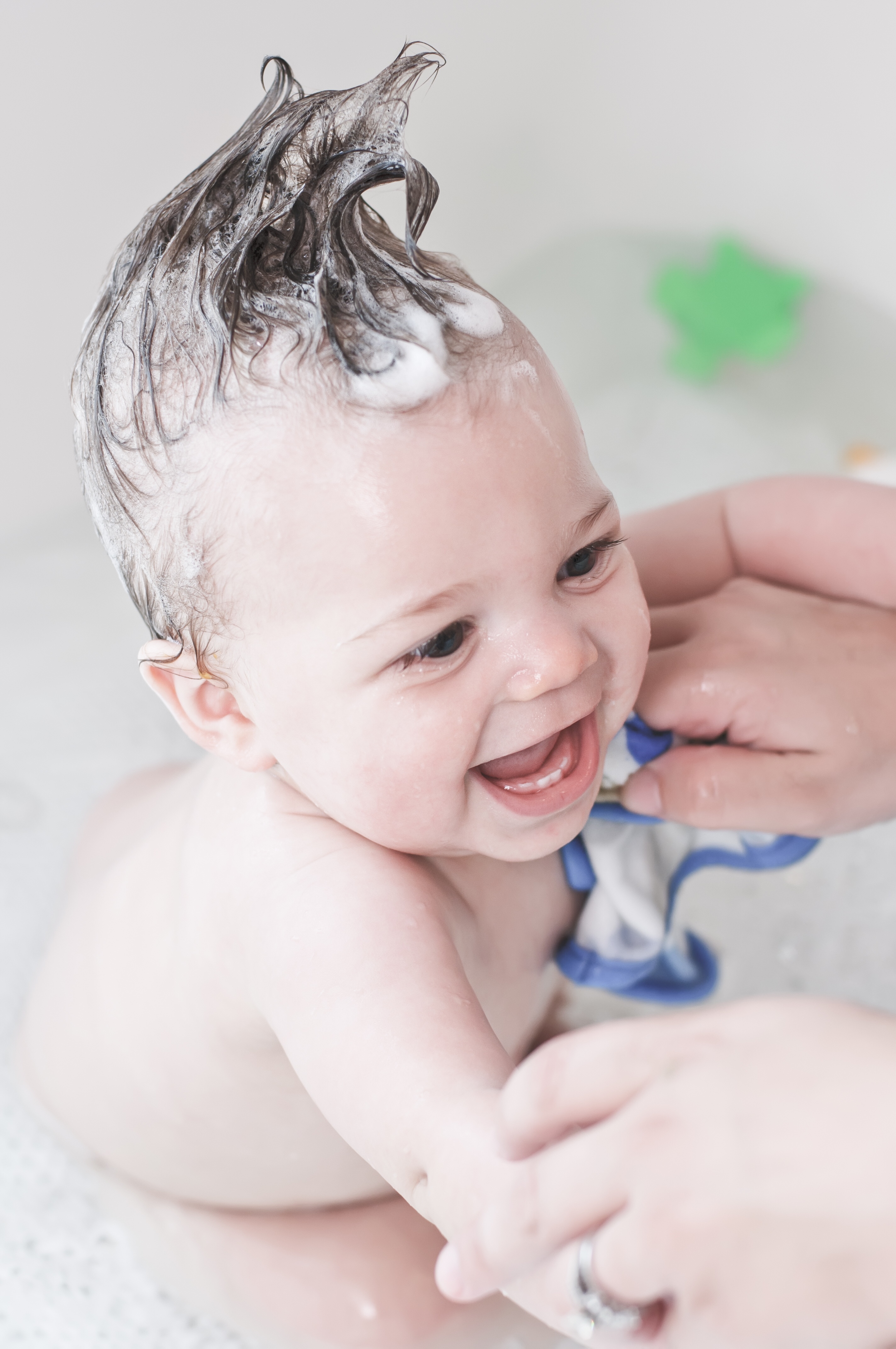 Wash Cloths or Sponge

I prefer wash cloths because they are easier to hang and dry, but sometimes a soft sponge works well too. I found a nice set of wash cloths that have lasted us a while. They are a thicker terry cloth, they are soft and have stood up to many washings.

Bath Thermometer
There are different options for this, but I needed something simple that I could see. This cute little duck by Munchkin did the trick. Once the water was too hot, the word hot would appear in big white letters on the bottom of the duck. I could be sure that the water was at the appropriate temperature and as a bonus, this little ducky doubles as a nice bath toy. It is easy to clean because there is no holes where water can get in.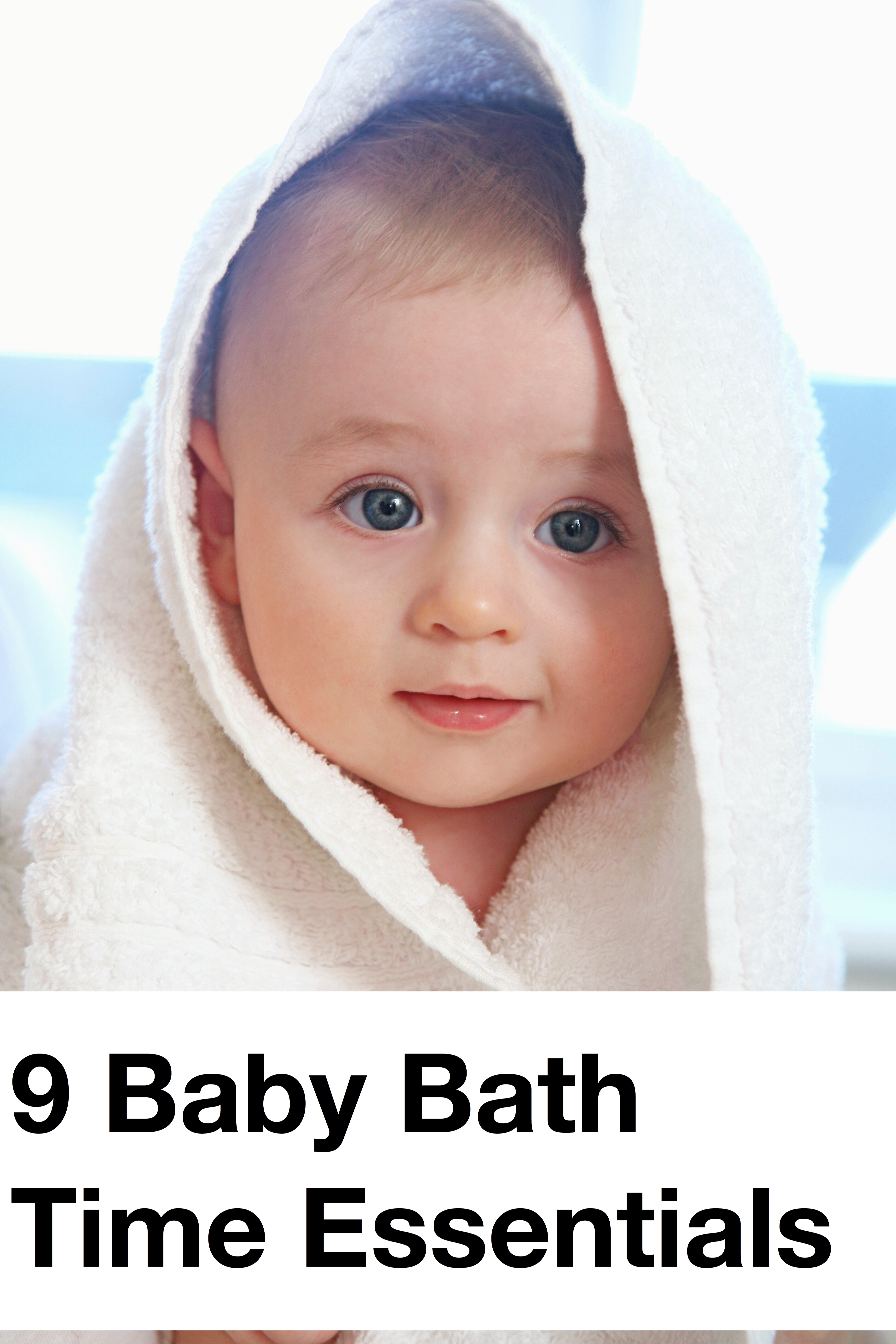 Hooded Towel

Rosebud would scream when I got her out of the tub because she was cold. Having a good hooded towel was a definite must have! The best hooded towels we had were hand me downs, believe it or not. Normally, I don't take hand me downs because I get a little worked up over germs and not knowing where something has been, but these towels looked barely used and they were obviously good quality. I've looked in the stores and can't find them anywhere, but there are quality hooded towels out there. I've found that thicker and softer is better. You need something that can absorb the water quickly and keep your baby warm. I also loved that these towels were large. Most of the towels I bought myself or got from other people were so small, but these towels fully covered her and the hood actually fit her head. In some cases, the old school products are far superior.

Baby Lotion
Since we live in the northeast, we have long cold winters. With the heat being on all the time, it can quickly dry out our skin. That's why I'd put lotion on Rosebud most days after her bath. Just like with the body wash and shampoo, I've used Babyganics and Johnson & Johnson. I usually stick with the oatmeal and vanilla because I like the smell, but it is not all natural. Luckily, there are lots of options if you are looking for organic products. With the warmer weather, I haven't had to use lotion on Rosebud as much, but I've continued to use it when necessary throughout her toddlerhood.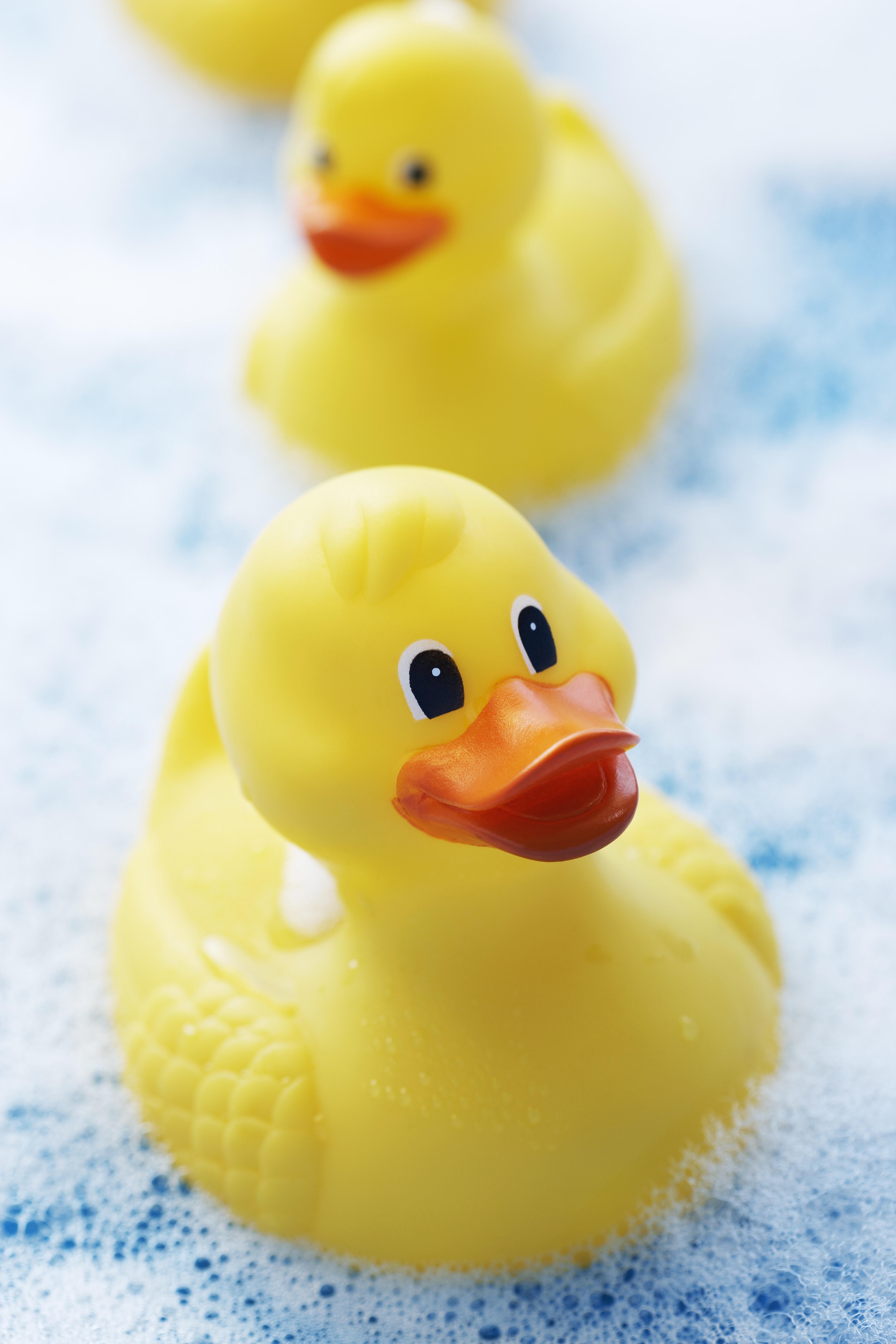 Toys
As soon as your baby can sit up and play, this will become their favorite part of bath time. This bath ball was one of Rosebud's favorite bath toys. She loved to watch the water falling like rain.

Another one of her first bath toys was this set of squirting fish.

When she got a little older, she started to enjoy this tea set and this Fisher-Price boat.

Bath Organizer
With bath toys, you need a place to put them. That's where this great bath toy organizer comes in handy. I have it hanging on my shower caddy, but it comes with hooks that you can attach to your tub. This bag is a mesh material that allows the toys to dry between bath times. It has one large pocket in the back and three in front. The bottles that I have don't fit into those pockets, but smaller bottles would. I use the large pocket for toys. To clean the bag, I just through it in the washer. The specific one I bought is no longer available, so here's something similar.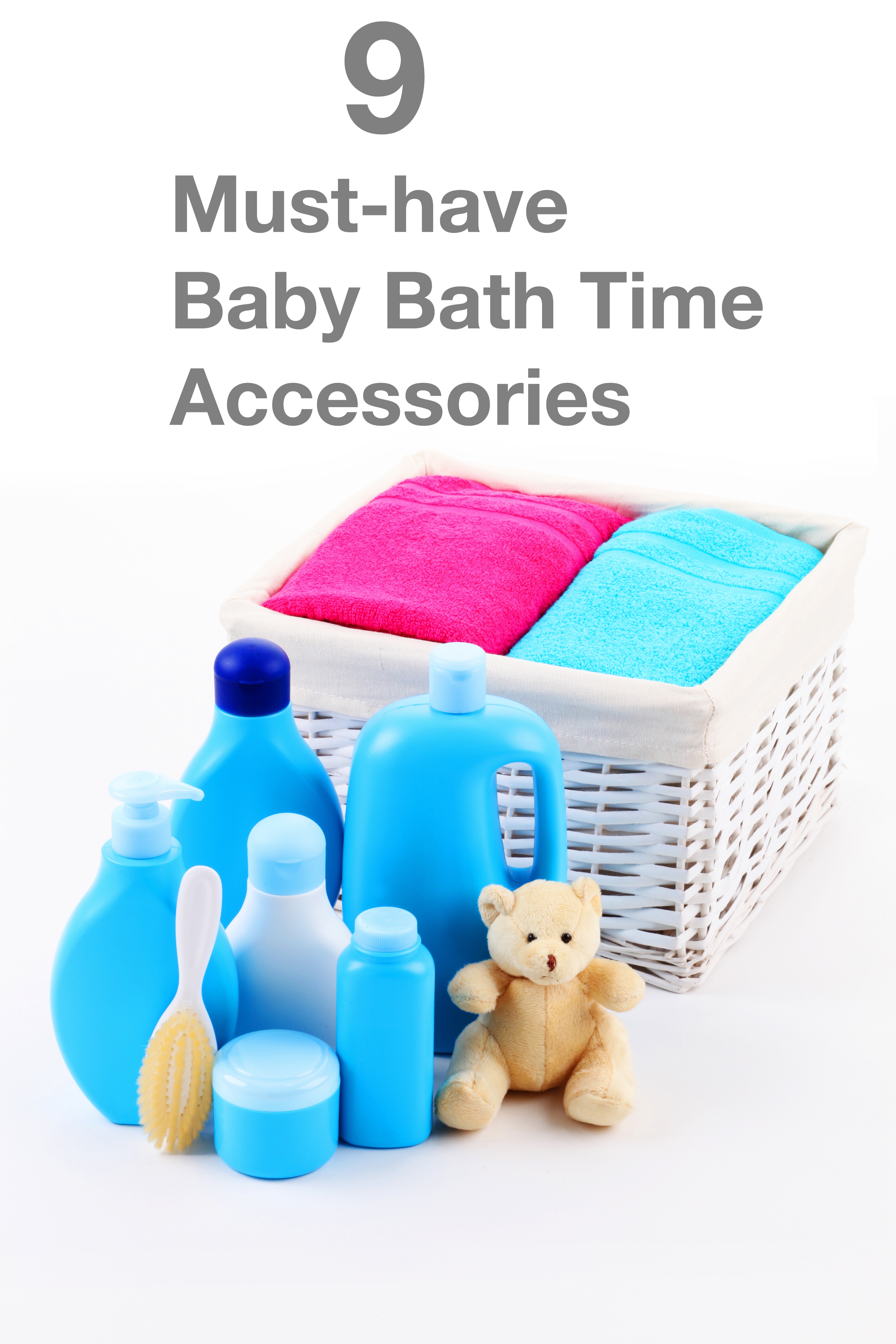 Did I miss anything? What are your baby bath time essentials? Tell me in the comments.