I love sharing book recommendations and seeing all these blog posts with lists of books for different themes. Since Valentine's Day is less than a week away, I thought I'd share our list of 10 Valentine Books for preschoolers. Here is what we've been reading and some new books we will read this week.

1. Love From the Crayons
by Drew Daywalt
Rosebud loves the book, "The Day the Crayons Quit", so she'd probably love this one too. I haven't seen this one before, but this will be one of our must reads for Valentine's Day.
Description
Ring in Valentine's Day–and love–with the New York Times Best-Selling Crayons! This charming new title featuring everyone's favorite coloring crew is the perfect gift for that special someone on Valentine's Day–or any day of the year.
Love is yellow and orange. Because love is sunny and warm.
Love is purple. Because it's okay to love outside the lines.
This special gift book, featuring all the The Crayons from The Day the Crayons Quit, explores the bright colors and subtle shades of love. This is a must-have for fans of The Crayons, and the perfect gift for that special someone.

2. Happy Valentine's Day Mouse
by Laura Numeroff
Rosebud loves the "If You Give a Mouse a Cookie" series, so I had to buy her this book last year. It's a bit shorter than her other books, but it's a simple introduction to Valentine's Day.
Description
This board book with sturdy pages is perfect for preschoolers, who will enjoy the simple introduction to the fun of Valentine's Day.
"This title follows Mouse as he makes valentines for all of his friends," said School Library Journal. "Each valentine is made to represent what he loves most about each of his friends, such as Pig 'because she's a good dancer' and Bunny 'because she's the best at hide-and-seek.'"
Budding artists and crafters will love this book, perfect for pairing with Valentine's Day activities. A surprise at the end adds to the read-aloud fun!

3. Love from The Very Hungry Caterpillar
by Eric Carle
Who doesn't love "The Very Hungry Caterpillar?" It's a Valentine's twist on the classic book.
Description
with #1 New York Times Best-Selling Title!
"You are the cherry on my cake; you make the sun shine brighter; you make my heart flutter." Using a range of images from the World of Eric Carle, and featuring the Very Hungry Caterpillar, this special gift book gives all the reasons why someone special makes the world a better and brighter place. Perfect for that someone special any day of the year!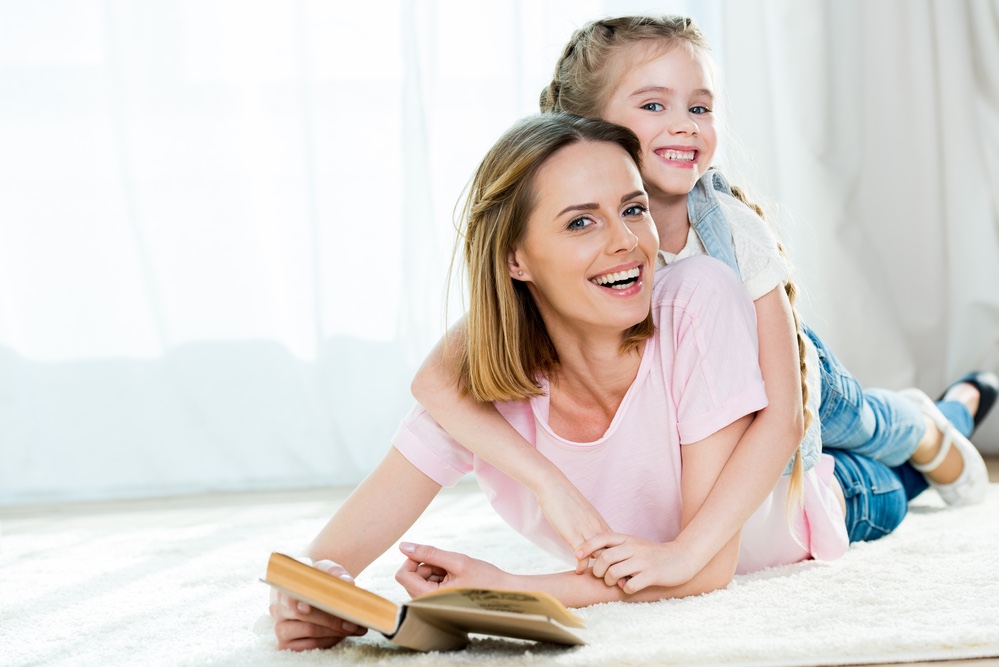 4. The Biggest Valentine Ever
by Steven Kroll
A great story with an important message about what we can do when we work together.
Description
When Mrs. Mousely asks her class to make valentines, Clayton and Desmond decide to make one together and give it to their teacher as a surprise. But things don't go as planned. First Clayton puts too much glitter on the card. Then Desmond puts on too many hearts. Soon the friends are arguing and they rip the card in half. "I'm going to make my own valentine!" they both say and go home in a huff.
But then Desmond and Clayton realize that by working together they can make the biggest, best valentine ever!
Kids can use the colorful foil stickers to make their own valentines!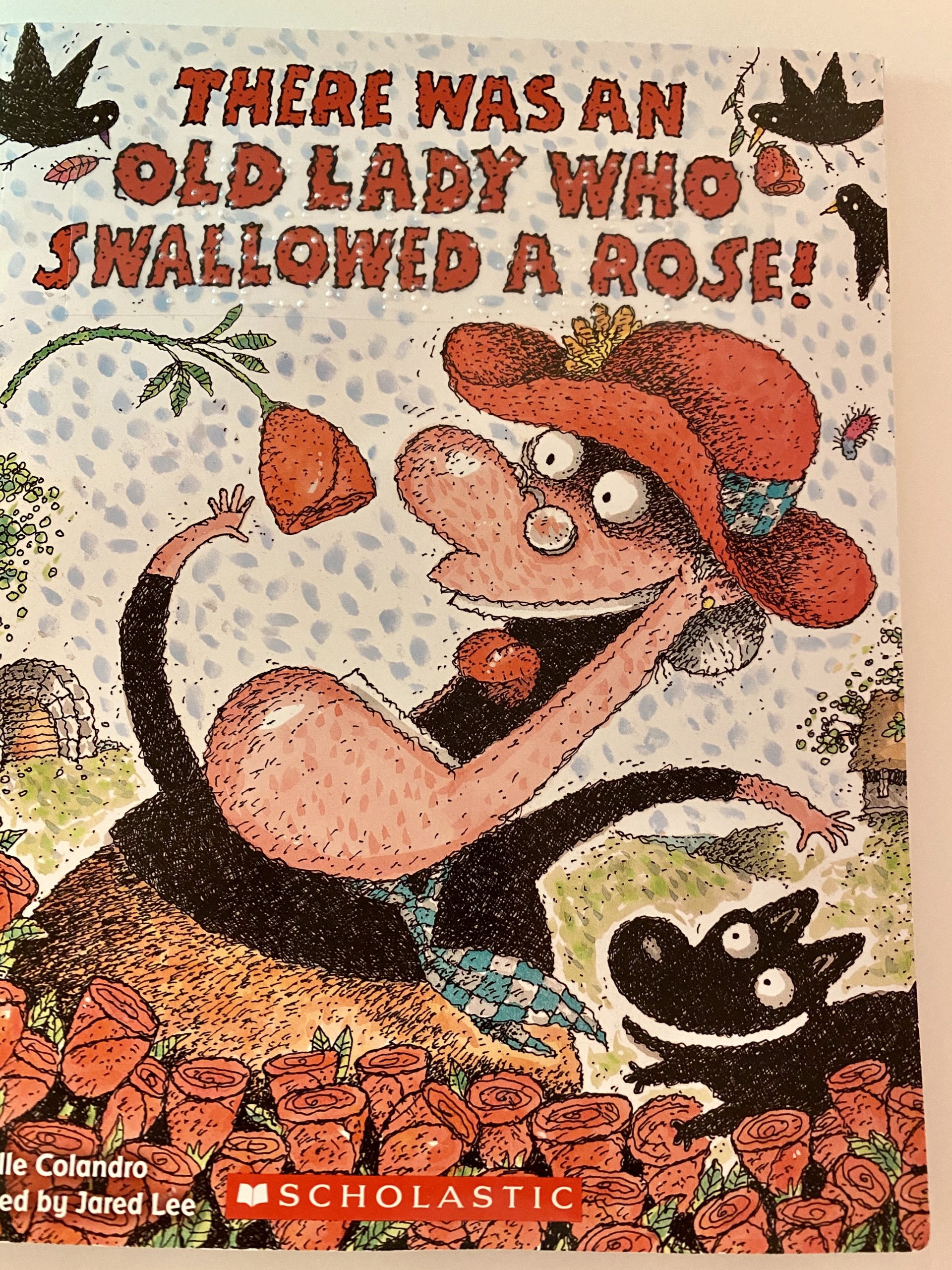 5. There Was an Old Lady Who Swallowed a Rose
by Lucille Colandro
Rosebud loves these books and now there seems to be one for every occasion.
Description
Our favorite lady is back and hungry for Valentine's Day treats!
That lovely old lady has returned just in time for Valentine's Day. Now she's swallowing items to make a very special gift for her valentine!
With rhyming text and hilarious illustrations, this wacky version of the classic song will appeal to young readers as they follow the Old Lady on a wild Valentine's Day adventure.

6. I Love You to the Moon and Back
by Amelia Hepworth
I've never read this before now, but it fits in with our theme of Valentines and love. It's perfect for toddlers and younger preschoolers.
Description
The sun rises, and a bear and cub begin their day together. They splash in the water, climb mountains, and watch the shimmering sky. They show their love by touching noses, playing chase, and of course, hugging. A sweet, gentle rhyme, perfect for sharing with a special little one!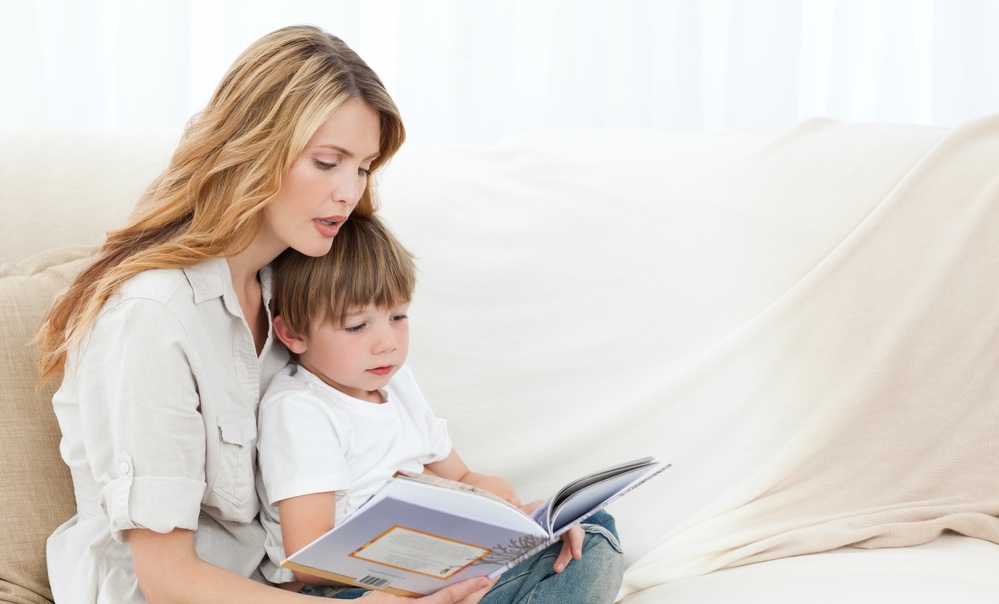 7. Love, Splat (Splat the Cat)
by Rob Scotton
We found this one on Youtube the other day and it was a cute story.
Description
It's Valentine's Day and Splat has a special valentine for a certain someone in his class. Her name is Kitten, and Splat likes her even more than fish sticks and ice cream. But Kitten doesn't seem to like him at all. And then there's Splat's rival, Spike, who also likes Kitten. Will Splat's heartfelt valentine win Kitten's paw in the end?

8. Roses Are Pink Your Feet Really Stink
by Diane DeGroat
Of course, Rosebud wanted to read this because of the title, but it's one of those books with a good message.
Description
Gilbert is all set to write fifteen friendly valentine cards to his classmates. But how can he write a nice poem for the boy who tweaked his nose, or the girl who made fun of his glasses? Instead, Gilbert writes two not-so-nice valentines…and signs the wrong name on both!
When his classmates read his poems, their feelings are hurt, and Gilbert's prank quickly turns into pandemonium. But with the help of a friend and an honest apology, there's always time for a change of heart on Valentine's Day.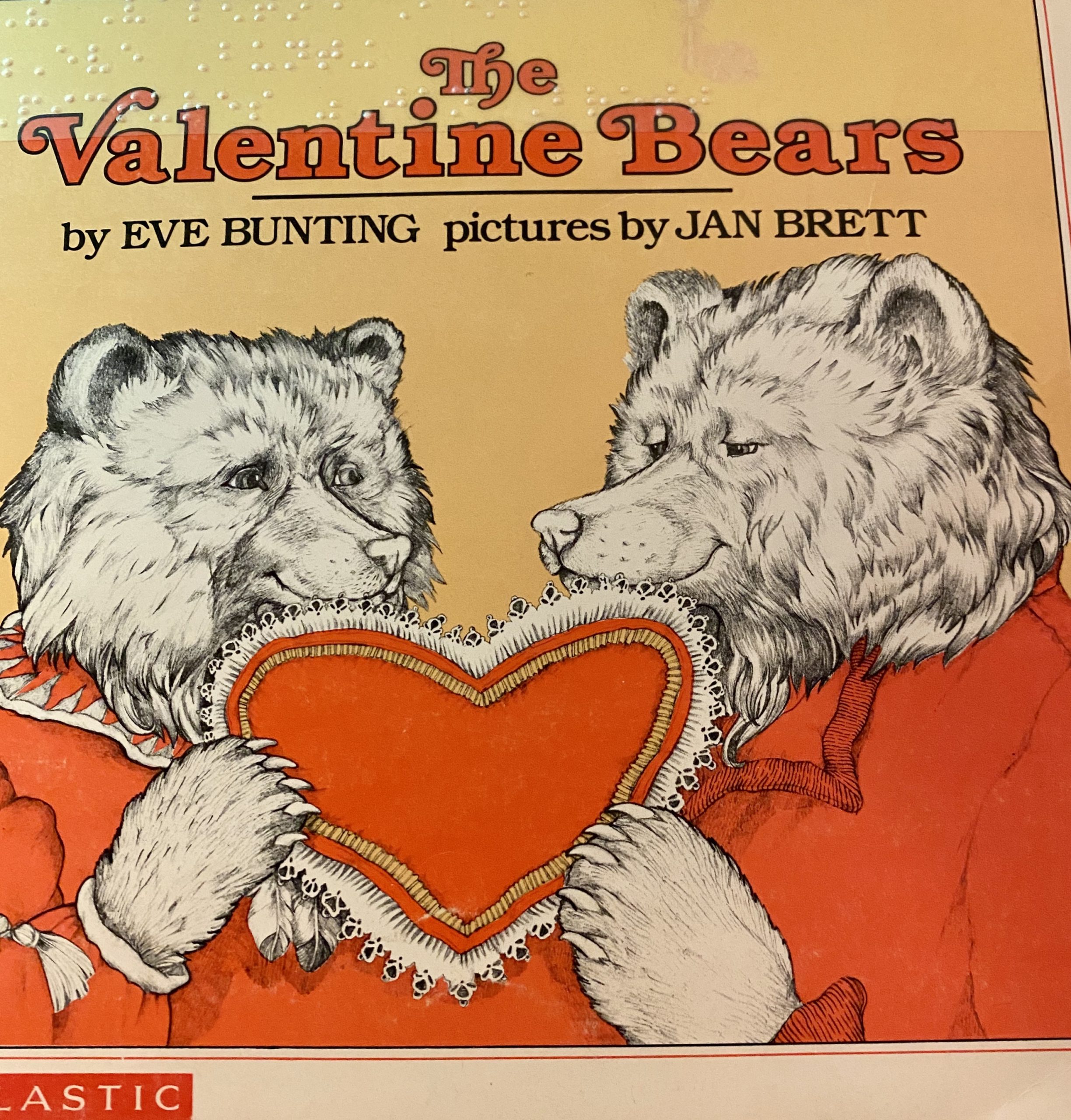 The Valentine Bears
by Eve Bunting
Here's a sweet classic book about two bears who celebrate Valentine's Day together for the first time.
Description
Mr. and Mrs. Bear have never celebrated St. Valentine's Day because they hibernate during the winter.
10. This is Not a Valentine
by Carter Higgens
This book is about showing people you love them every day, not just on a holiday. The message might be above preschoolers heads, but it's definitely worth checking out.
Description
This book is not a valentine. It doesn't have lacey edges or sugary hearts. But it is full of lucky rocks, secret hiding spots, and gumball machine treasures. This is a book about waiting in line and wishing for cinnamon buns. About recognizing that if you care so much about someone not thinking you care, maybe you really do. But wait—isn't that exactly what love is about? Maybe this book is sort of a valentine after all. A testament to handmade, wacky, bashful, honest love—sure to win over the hearts of all readers—this offering from debut picture book author Carter Higgins and children's book veteran Lucy Ruth Cummins is the perfect gift to celebrate every relationship, from parent to child, sibling to sibling, partner to partner, crush to crush.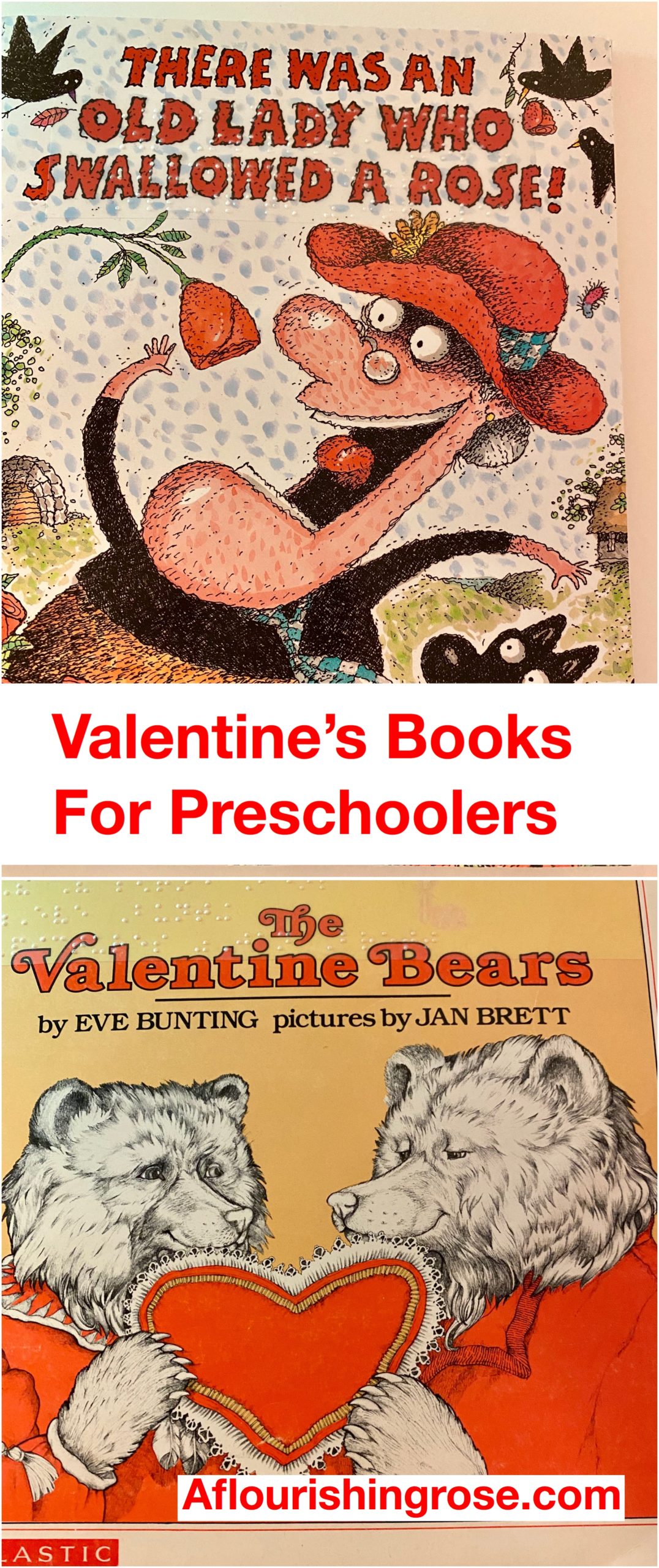 That wraps up our list of 10 Valentine's books for preschoolers. There are so many books out there, so maybe you have found one you haven't seen before from this list. What are you reading with your children this Valentine's Day? Tell me in the comments. Happy reading!