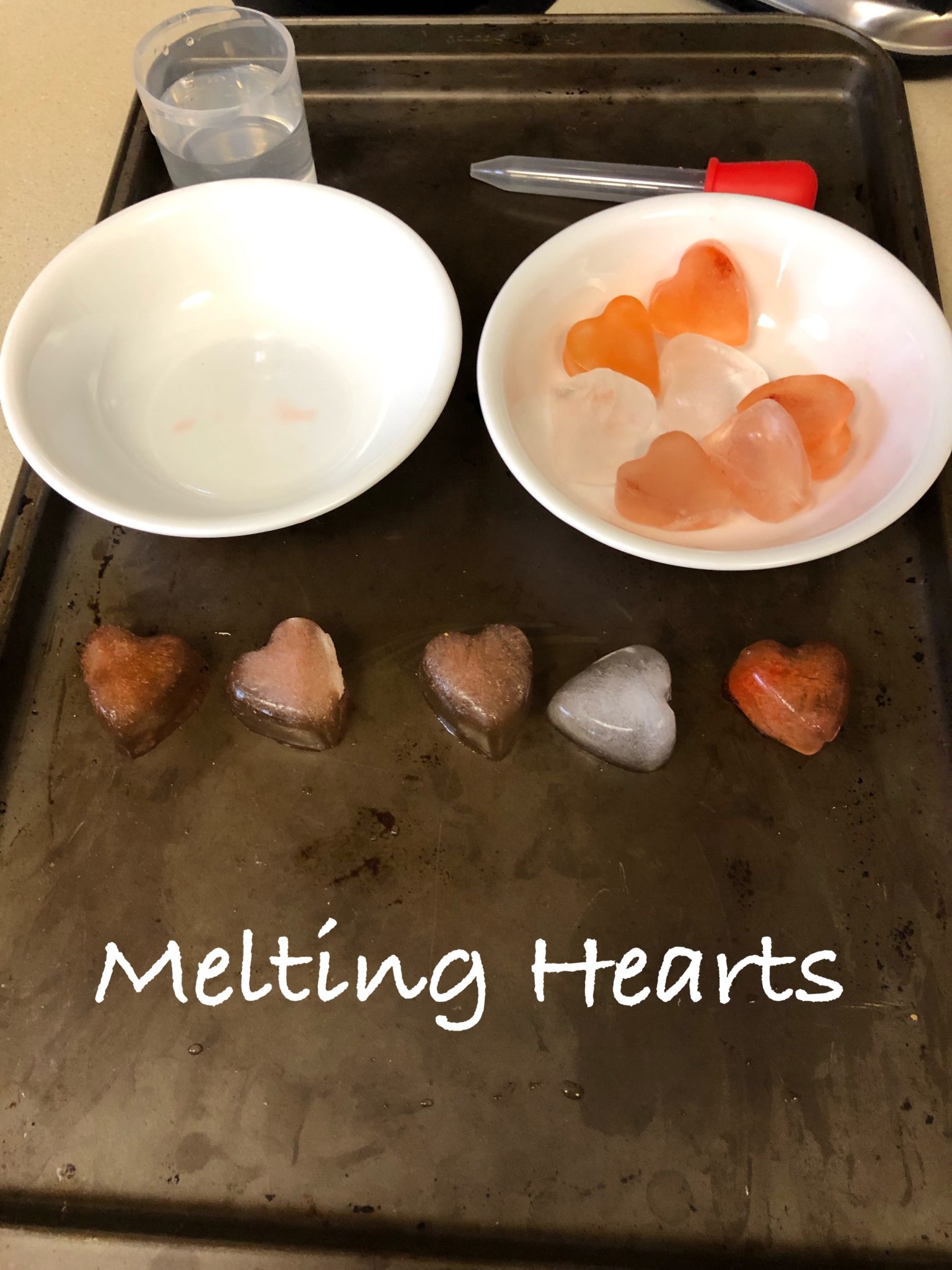 We did this simple science activity before Valentine's Day and Rosebud loved it. It kept her occupied for over an hour. What I love about science for young kids is that is so simple and they are learning without even realizing it.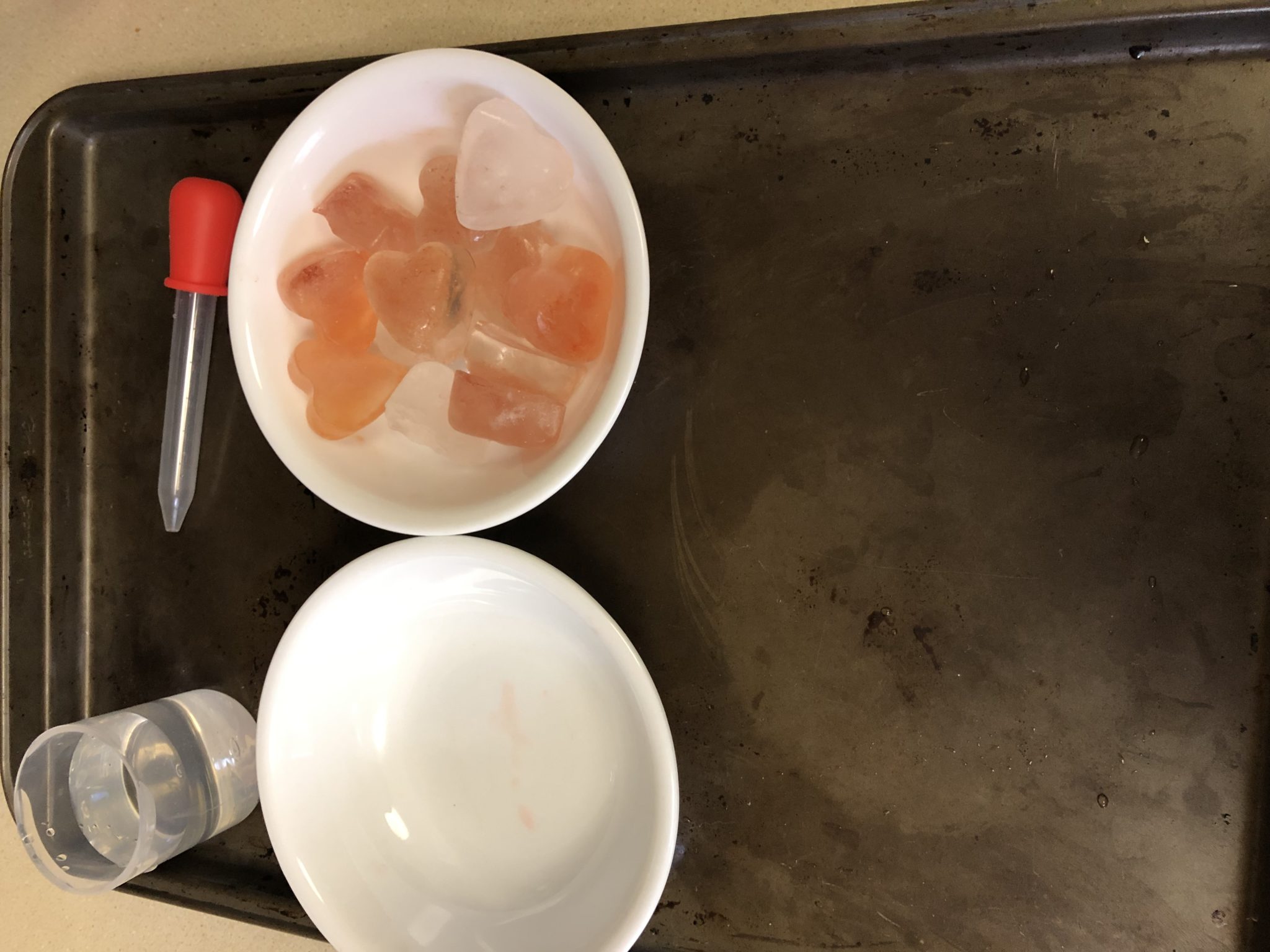 What you need: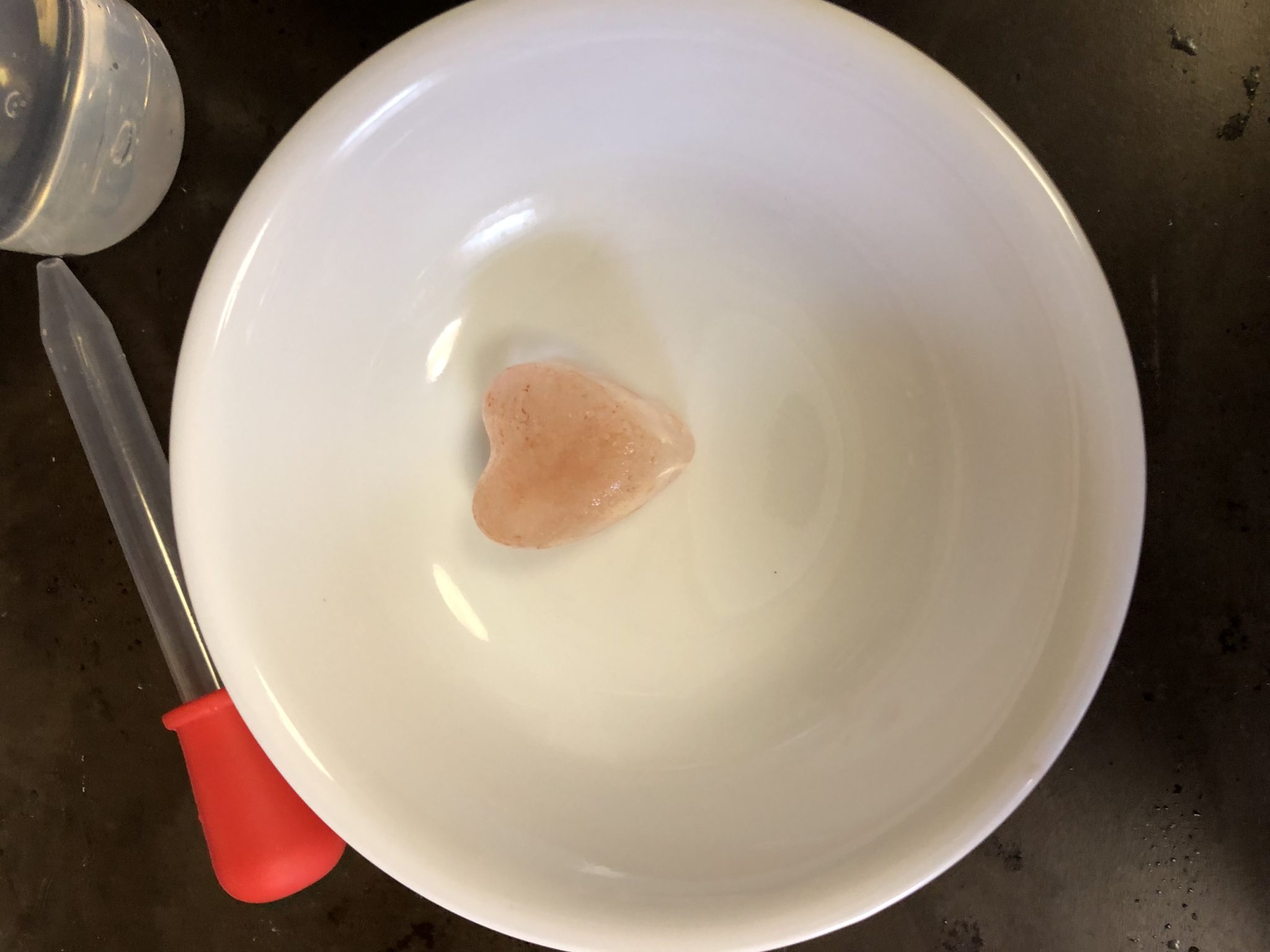 Directions:
1. Make some ice cubes. I used heart shapes, but you can make whatever shape you wish.
I added red food coloring to some of my hearts before freezing them.
2. Next, I took out a few ice cubes once they were frozen and then put them in a small bowl.
3. To help melt the ice cubes, fill another small bowl with water and show your child how to use the eye dropper to transfer the water to the bowl with the ice cubes.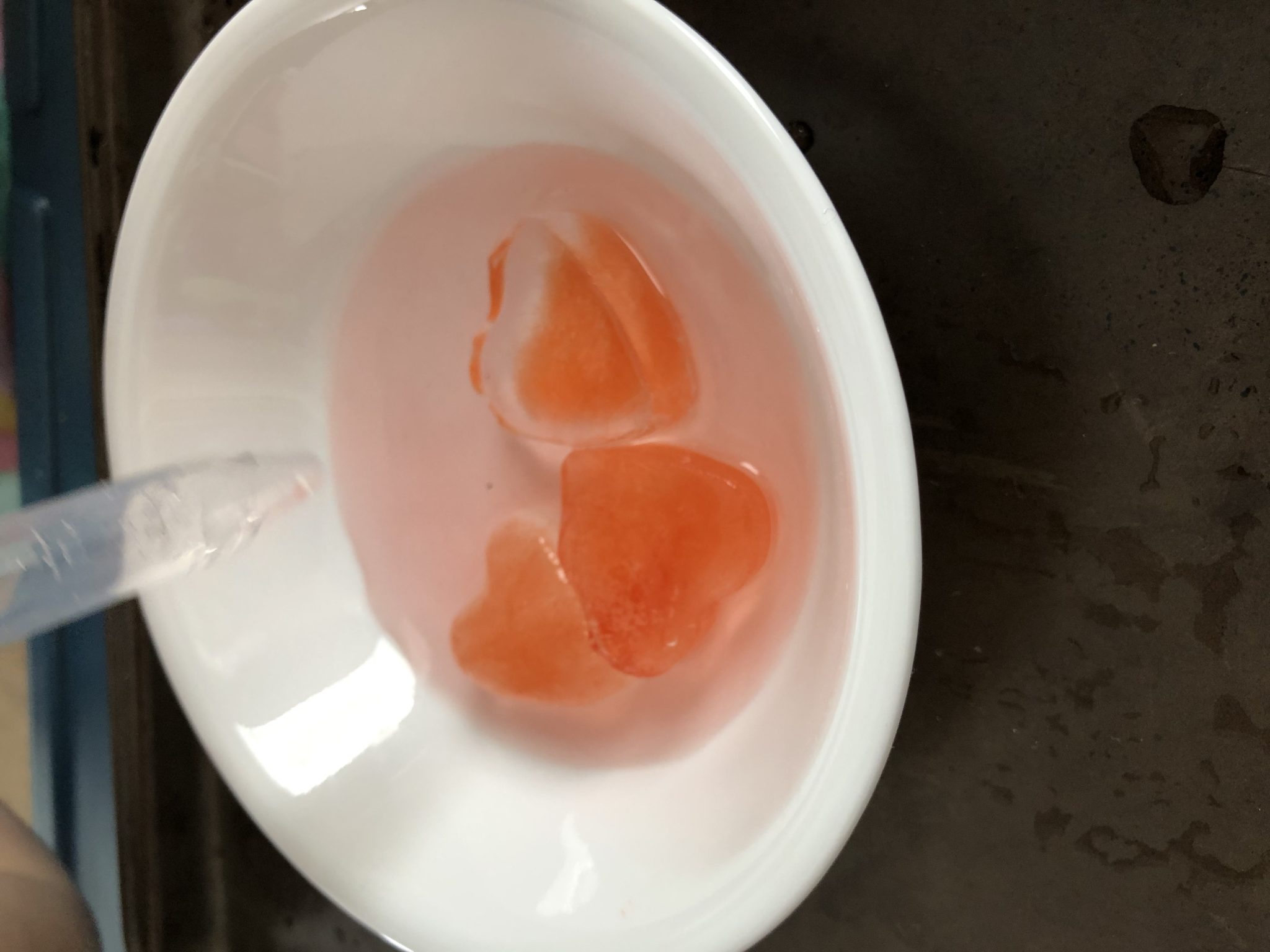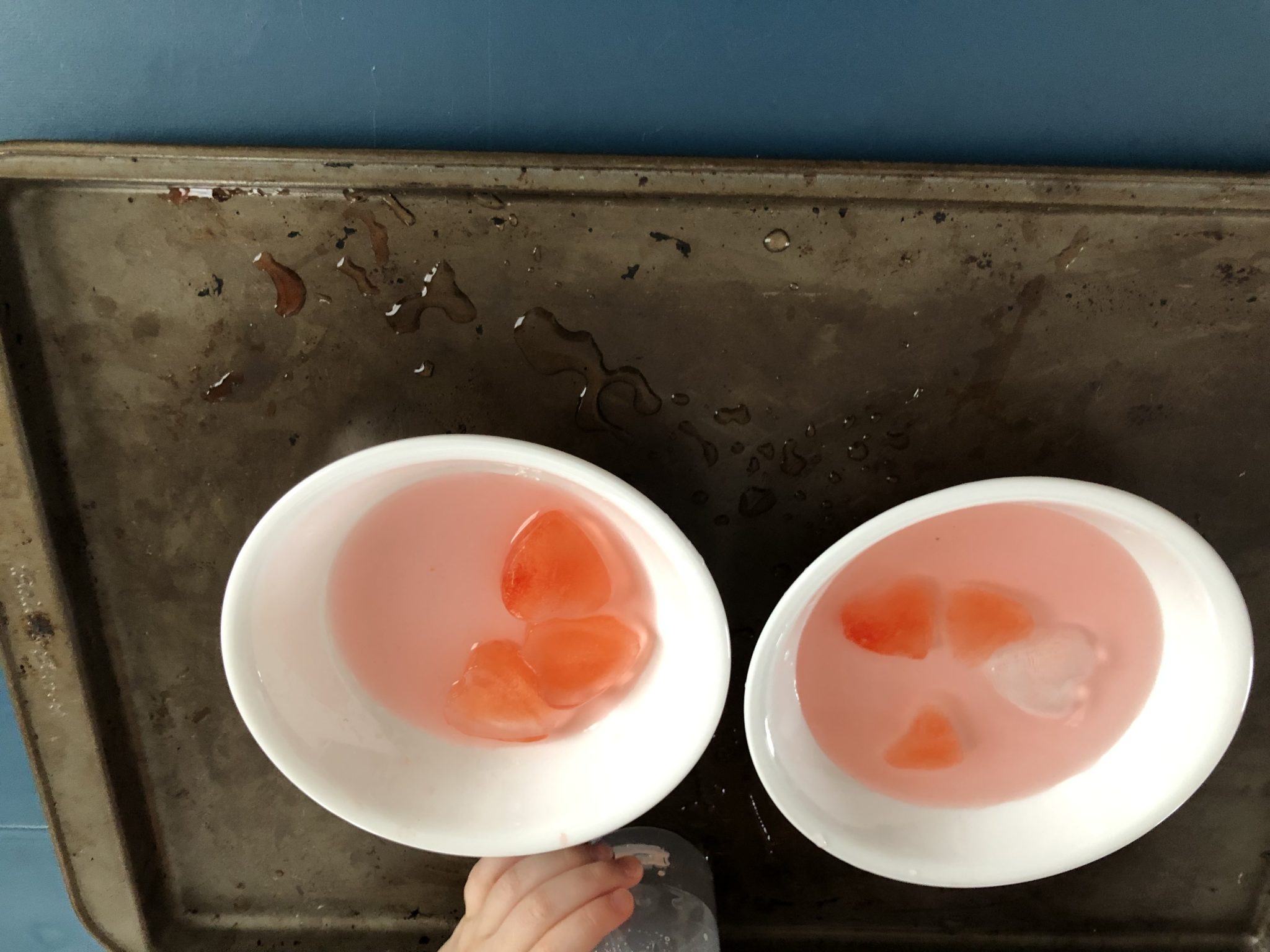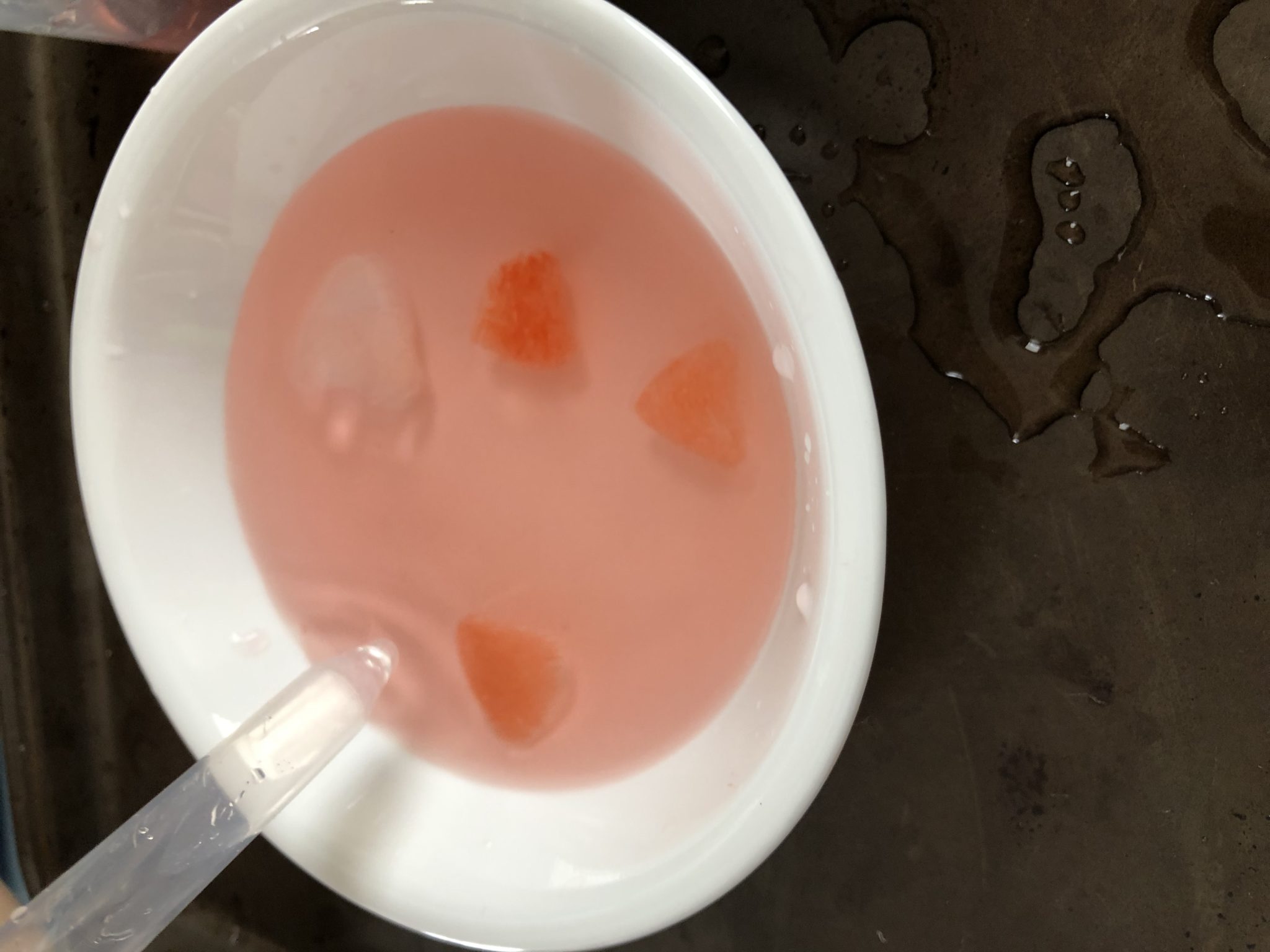 This activity is so simple, but it's great for science. We talked about melting, warm vs cold, the size of the ice cubes and how the water was changing color. This activity is great for fine motor skills as well. Next time, I will make more colored ice cubes and we can experiment with mixing colors as the ice melts. If you are using larger ice cubes, you can add treasures inside.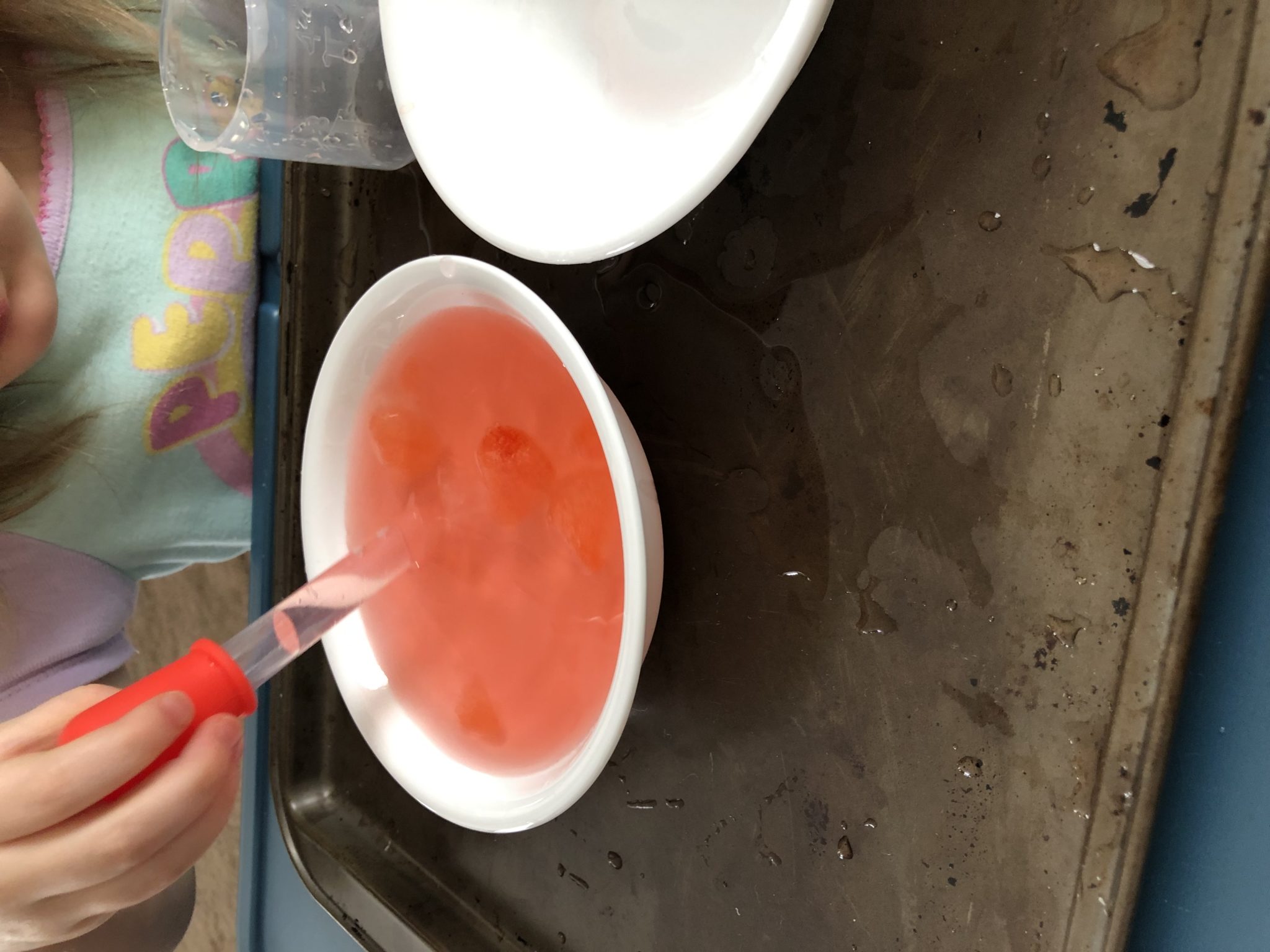 What are your favorite simple science activities for kids? Tell me in the comments.