I'm a childcare provider and there are so many instances where the children do not have the essential items that they need. I know there are a lot of reasons for this. Parents may be struggling financially, there is poor communication between teachers and parents or it may be that parents assume that we can provide these items. Each childcare program is different. Some programs include diapers and wipes in the cost. Other programs serve meals and snacks. Some programs provide swimming lessons or dance classes. With so many different expectations, it's important to find out what your child needs to have with them when they are first enrolled. Whatever the case may be, here is a list of items your child may need based on age.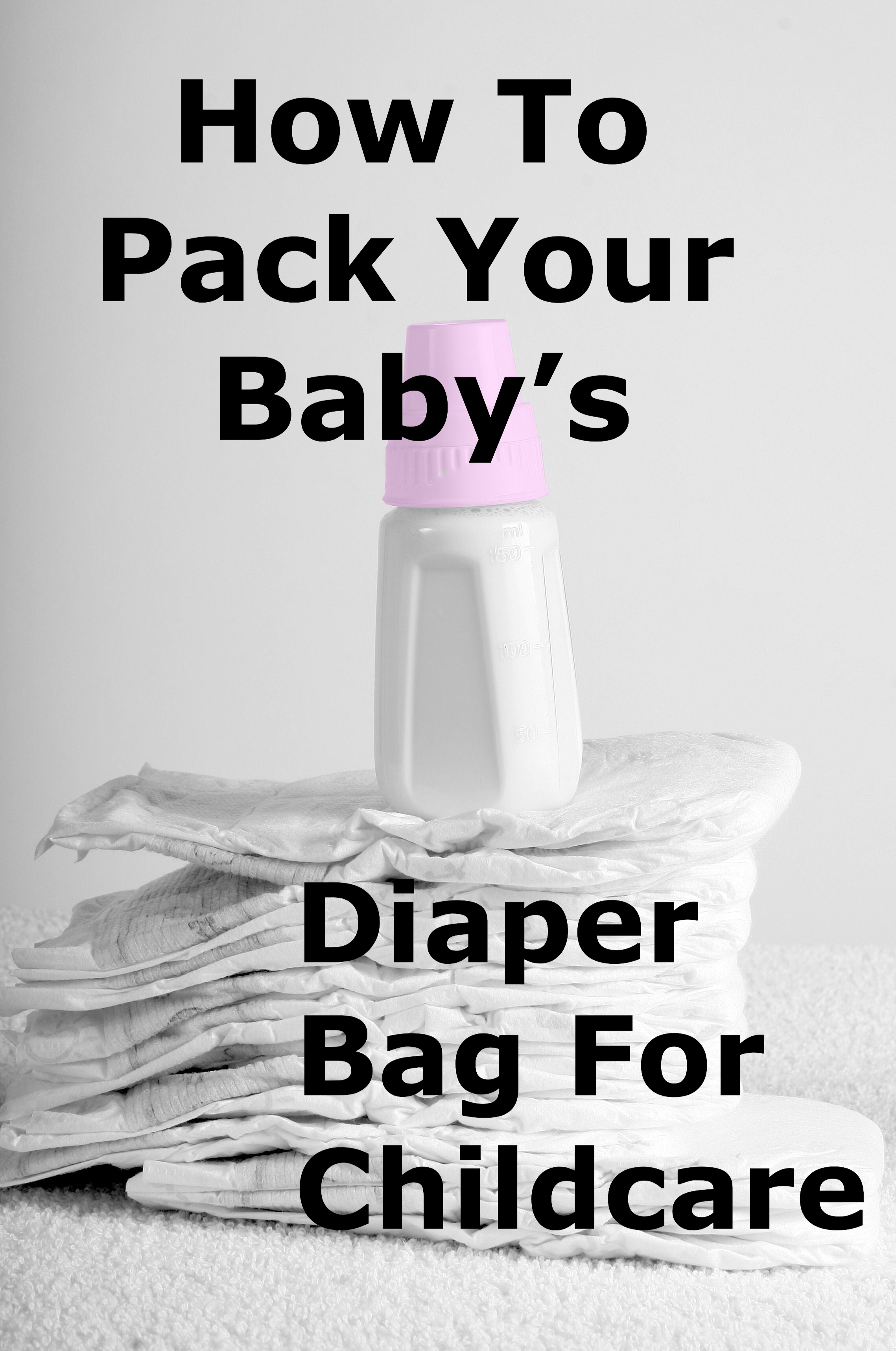 Infant and Toddler
Bottles
Unless you are fortunate enough to work close enough to your child where you can breast-feed throughout the day, you'll need bottles. This is where you should check with your childcare provider. Do they prefer premade bottles or will they make them as needed? What is their policy on frozen breast milk? At the center where I work, we prefer premade bottles that the parents make up at home. This way, we can pop them into the warmer or crock pot and the babies don't have to wait as long. It's also easier to keep track of whose bottles are whose this way. We label them, but with eight babies under a year old, it really helps us to have the bottles ready to go. Sometimes, we might need extra milk or the child is there longer than expected, so we have a freezer for storing breast milk that is properly labeled with the child's name and the date it was expressed. We follow the same procedures for formula fed babies, but I'd recommend leaving a can of formula with your childcare provider just in case.
Baby Food
If your child has started eating solid food, you may want to bring some baby food depending on the childcare provider's policies. Our program provides baby food and regular lunches for older children. However, many programs do not provide food. Personally, I prefer that parents bring food. This way, you know exactly what your child is eating and chances are, they will eat. I see so many kids that refuse our food either because it is unfamiliar or they think it's gross. Then the child is grumpy because they are so hungry. There are advantages and disadvantages to providing food or having parents provide food, but it can be a factor when deciding on a program for your family.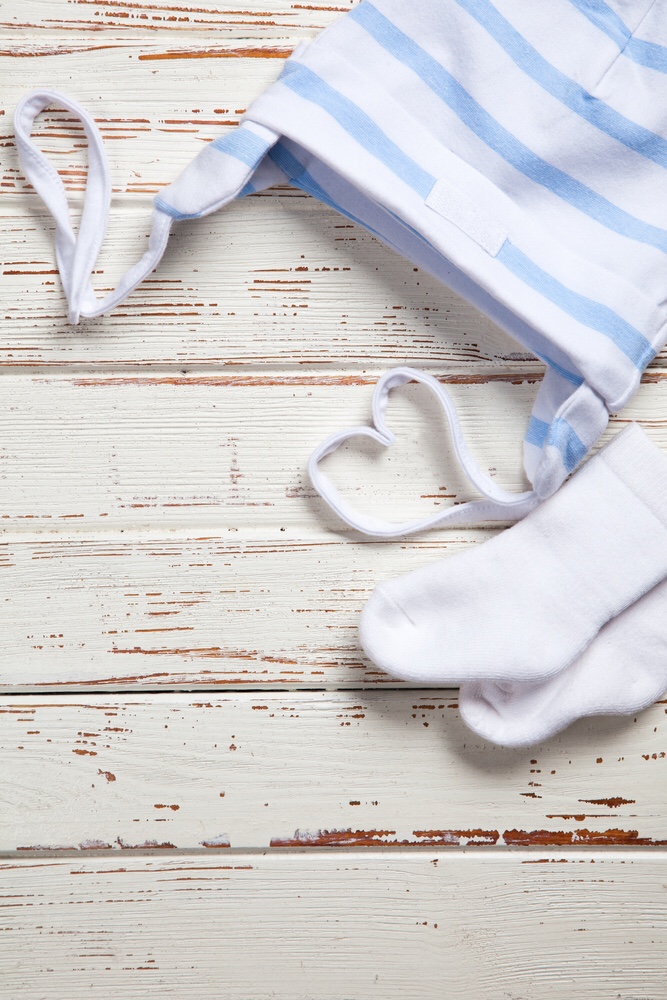 Diapers and Wipes
This is an obvious one, but some places. Provide diapers and wipes, so it's definitely something you should ask about. Parents will usually give us an unopened package of diapers and the same for wipes, but occasionally there are parents who only provide a few new diapers each day. I find this is the hardest to keep track of and if you forget, your child won't have diapers for the day. While we try to have extra diapers on hand, it's not always possible. When diapers are not provided, we end up having to borrow diapers from other children. Then when the diapers are replenished, we have to give some of your diapers back to the children you borrowed from. Some places have policies that state that if your child does not have enough diapers for the day, they cannot stay at the program. It's also important because some children have skin sensitivity issues and using different diapers and wipes can cause irritation or an extreme rash. that's why we only like to use what you provide. If you use a specific diaper rash cream or powder, you should include that as well.

Infants, Toddlers or Preschoolers
Changes of clothes
I can't stress this enough! Infants should have at minimum two or three changes of clothes. With the spit ups, food mishaps and blow outs, infants need ample changes of clothes. This should be obvious, but parents can forget in the midst of sleepless nights while holding down a job.
Toddlers and preschoolers need changes of clothes too. I'd recommend two changes of clothes and check back often to be sure clothing is replenished. Even though most childcare providers will keep track, it helps to work as a team.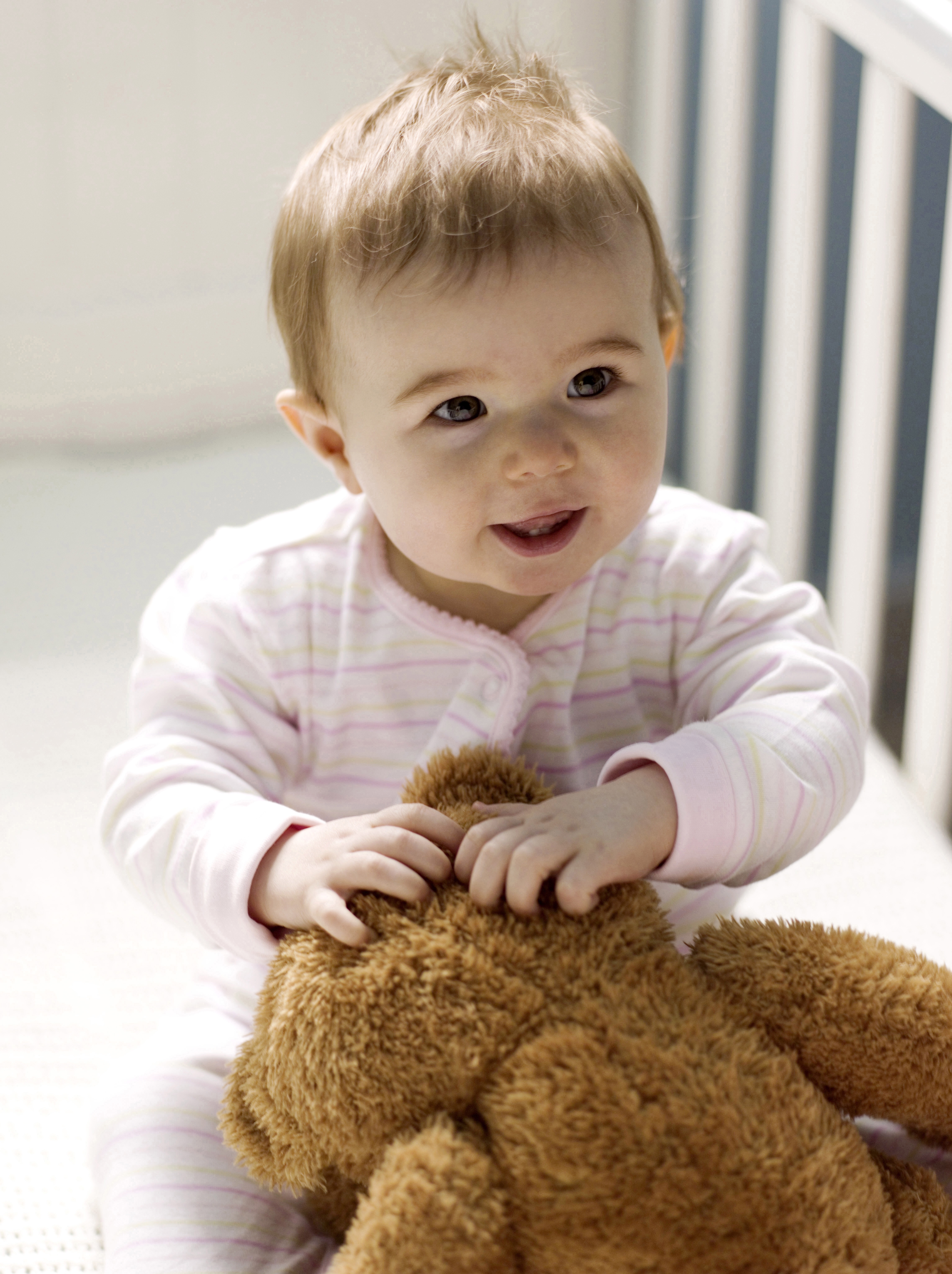 Comfort Items
Does your child use a pacifier? Do they have a special blanket, swaddle or stuffed animal? If so, please bring those in. We want your child to feel as comfortable as possible and want your child to feel at home. Most programs welcome family photos. Especially for infants. In our infant room, we have family posters. Each child has a poster with several pictures of themselves and their family members that they can look at throughout the day. Other classrooms use little photo albums that children can keep in their cubbies. Your child misses you throughout the day and photos can help them feel closer to you.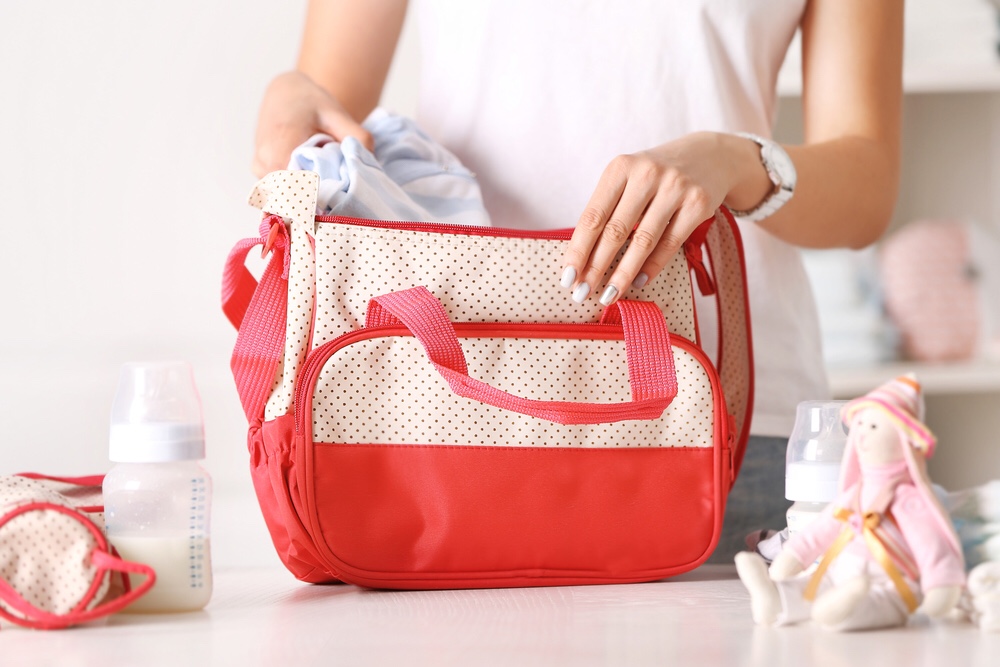 Outdoor Items
This will change depending on where you live, the climate and the ages of your children, but here's an idea of what your child may need outside.
Jacket, raincoat or sweatshirt,
Good sneakers for outdoor play,
Rain boots or winter boots depending on season,
Summer or winter hat,
Mittens of gloves for winter,
We prefer the water proof mittens, but they may be harder to put on and may not fit as well as gloves or knitted mittens. Also, some children find it easier to use gloves or knitted mittens because they can use their hands better.
Sun screen or bug spray,
This is important because you know which products if any will cause allergic reactions in your child.

Items for Water Play
Many childcare providers do some type of water play and here are some items you might need.
Bathing suit,
Water shoes,
Food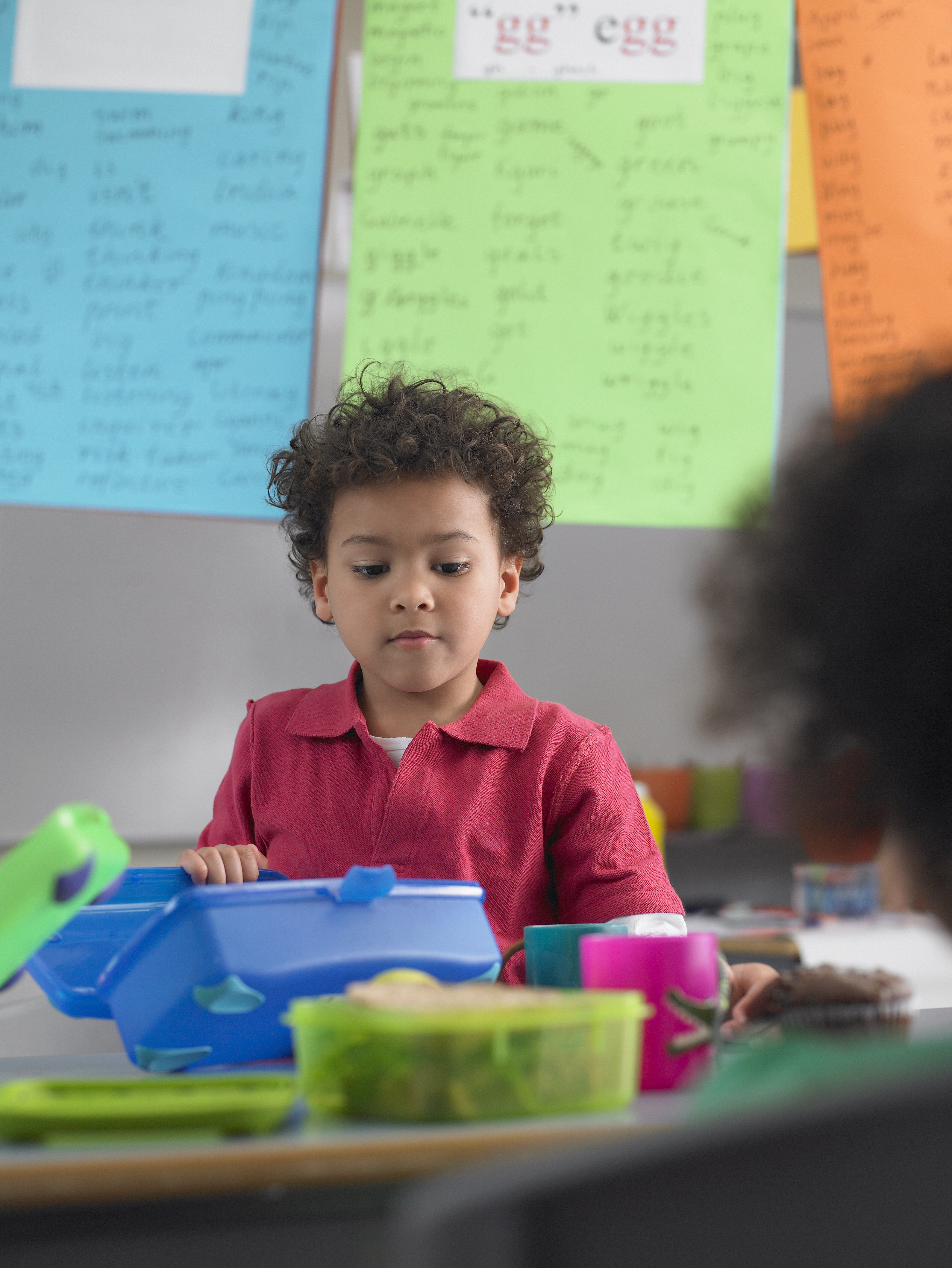 As I mentioned above, some programs require you to bring your children's food. The amount of food you will need will depend on how long your child will be in care and the meals the provider will or will not include. Some programs serve breakfast and a snack, some programs serve two snacks, but no lunch while others provide all meals. Some programs may not provide any food at all. If you need to bring your own food, carefully read the policies as many places have items that you aren't allowed to bring. Many programs are nut free which rules out anything with peanut butter. Some items are choking hazards such as hot dogs, whole grapes or raw carrots. I recommend including food items from each food group for a balanced diet. Whole grains, protein, vegetables, fruit and dairy. I also recommend using a lunch box or container that helps keep items either hot or cold since most places don't have the time or facilities to warm up so many lunches at once.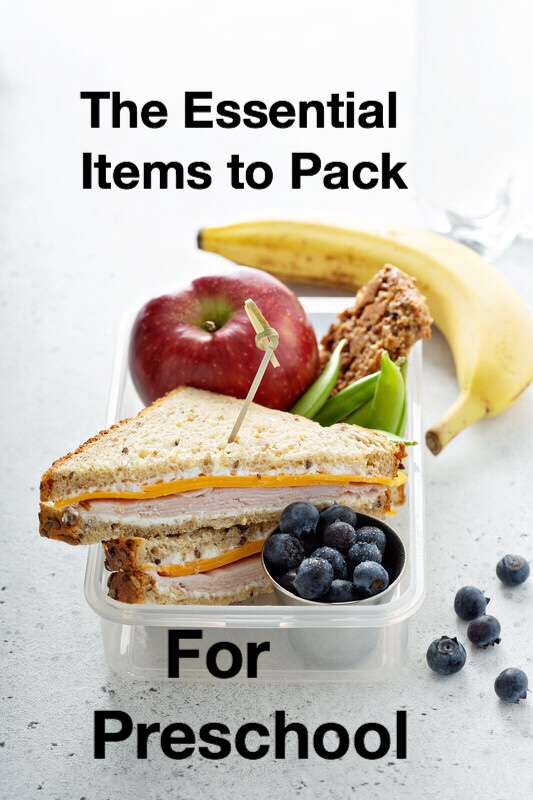 Optional Items
these are items that I've seen parents bring over the years that may be helpful, but not always necessary.
Journal for writing notes back and forth.
There may be other items your child will need, but this list is meant to be a basic guide for what your child will need to bring to preschool. Did I miss anything? Let me know in the comments.