This is the second entry in my stocking stuffer series. If you missed it, here's my list of Stocking Stuffers for Babies.
Click here for Stocking Stuffers for Preschoolers.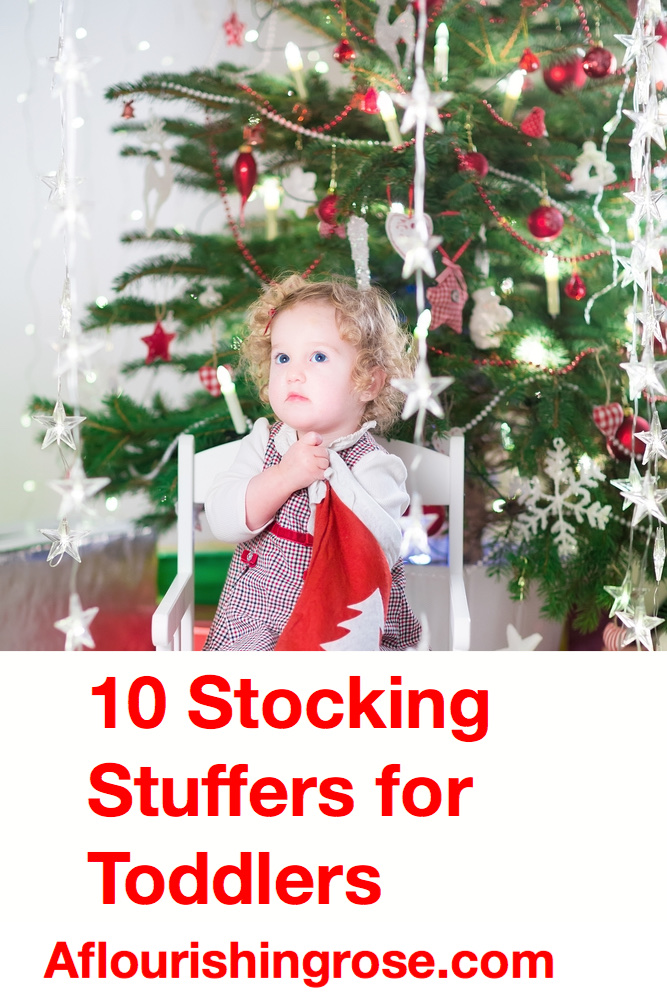 Today, I'll focus on toddlers. Between one and three years of age, children become interested in a wider variety of activities and generally they put things in their mouths much less, so they can use toys with smaller parts. Of course, all this depends on the ages and developmental levels of your children. Rosebud still puts things in her mouth and chews on things that she shouldn't, so there are still things I won't let her play with especially on her own. The theme for her stocking last year was creativity. I included a lot of things that she could use for art projects, play-dough etc. Sometimes picking a theme for the stocking can help narrow down what you want to buy, but for this list, I will include a variety of items.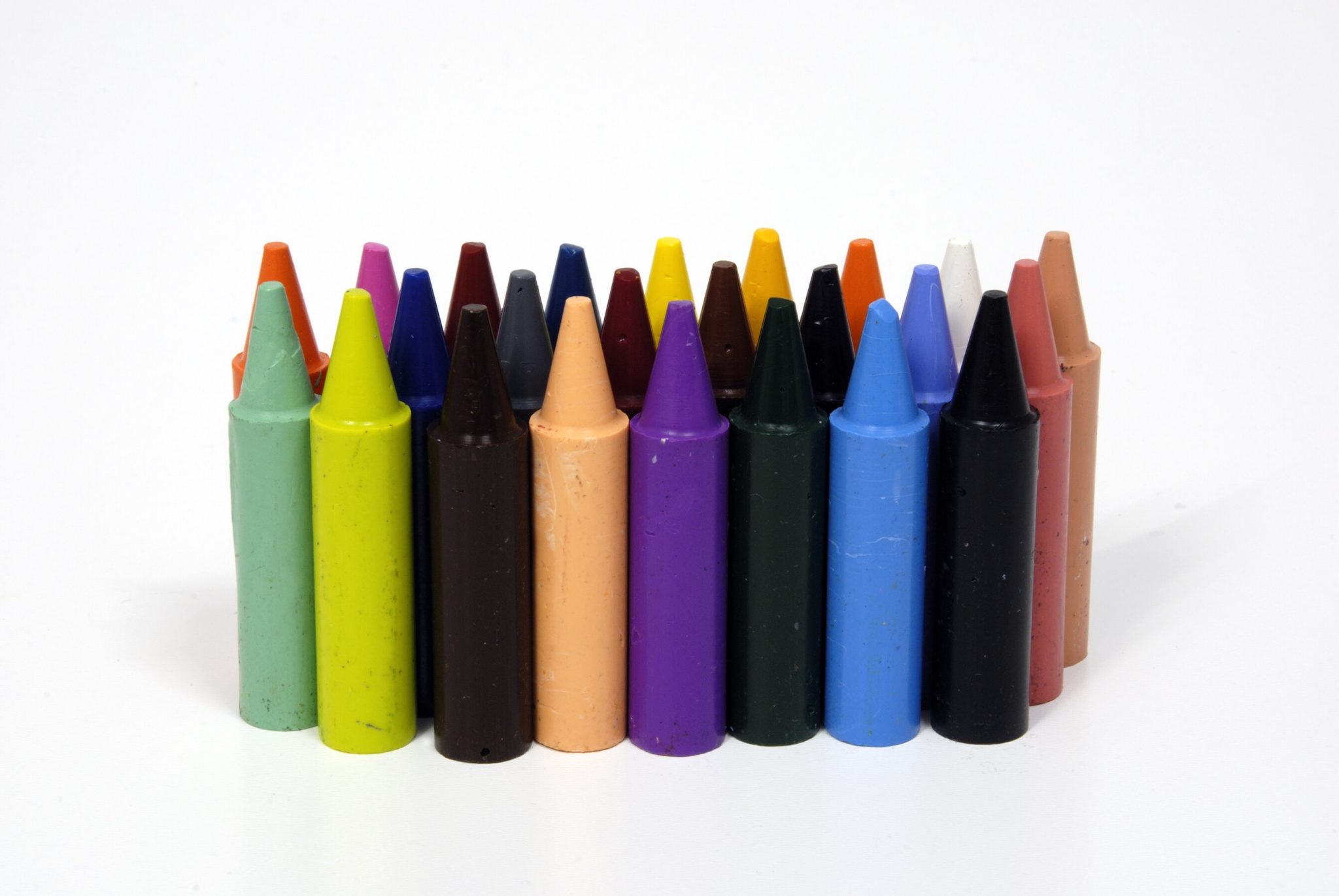 1. Large crayons
Toddlers don't quite have the control and grip for standard sized crayons, but the larger sizes are perfect. Using crayons is a great introduction to drawing. Those scribbles will eventually become lines and the lines will eventually become drawings. Let them explore and imagine and before you know it, they'll be drawing their own little world.
Don't forget a mini notebook or drawing pad.

If you're more adventurous like I was, you can try washable markers. Rosebud loves both crayons and markers and these particular markers by Crayola have washed off everything she's drawn on.
Don't forget to pick up a Magic Eraser to save your stuff and your sanity. Keep out of reach of children though because they are toxic, but they do an amazing job getting rid of scribbles on the furniture or walls.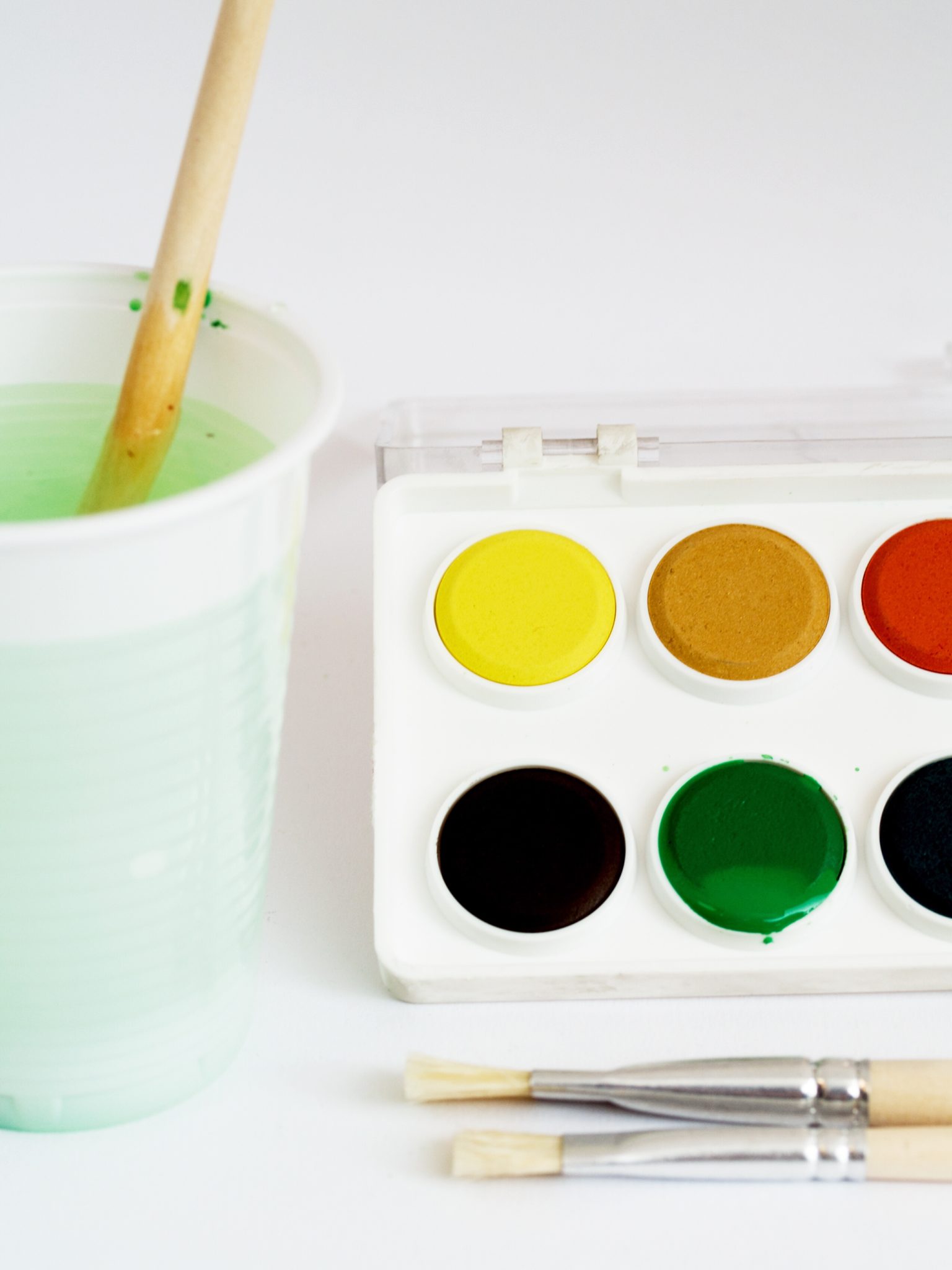 2. Paints
To continue with the creativity theme, how about these water color paints? They aren't as messy as finger paint, but you might choose to go that rout. Rosebud loves water colors. Now if I could only get her to remember to dip in the water first and then the paint. Not the other way around. You might want to include some extra brushes.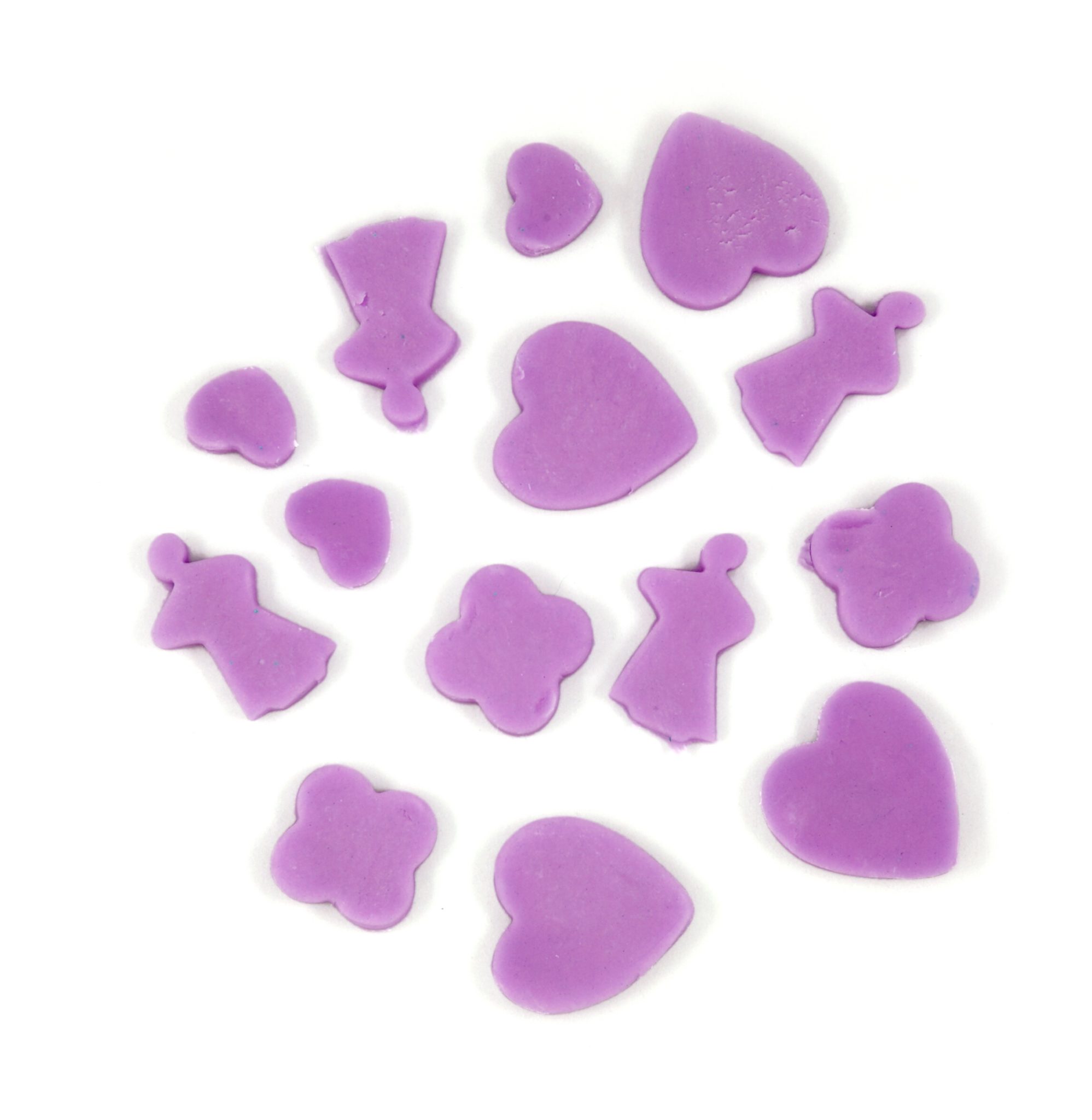 3. Play-dough
Play-dough is another great stocking stuffer. You can either make your own or get store bought. I'd suggest using homemade play-dough because it lasts longer, you know exactly what's in it, you get a lot more than what's in the little store bought containers and it feels smoother and easier to work with. Also, you can personalize it how you like. You can add scents, glitter, food coloring, textured items etc.

You can use tools specifically for play-dough, cookie cutters or items laying around the house.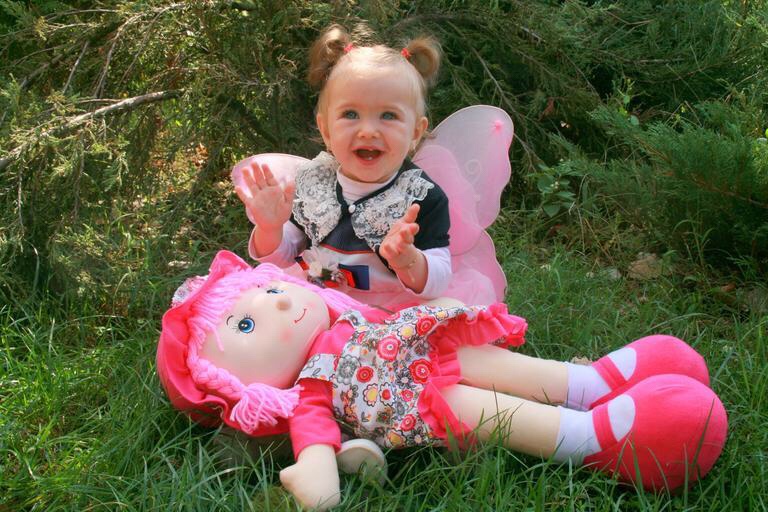 4. Dramatic play
How about something for dramatic play? Maybe a small baby doll, stuffed animal or small set of toys.

This small tea set is for the bath, but it is small enough to include in a stocking. Rosebud loves this tea set.
This mini feeding set with bottles is another good choice.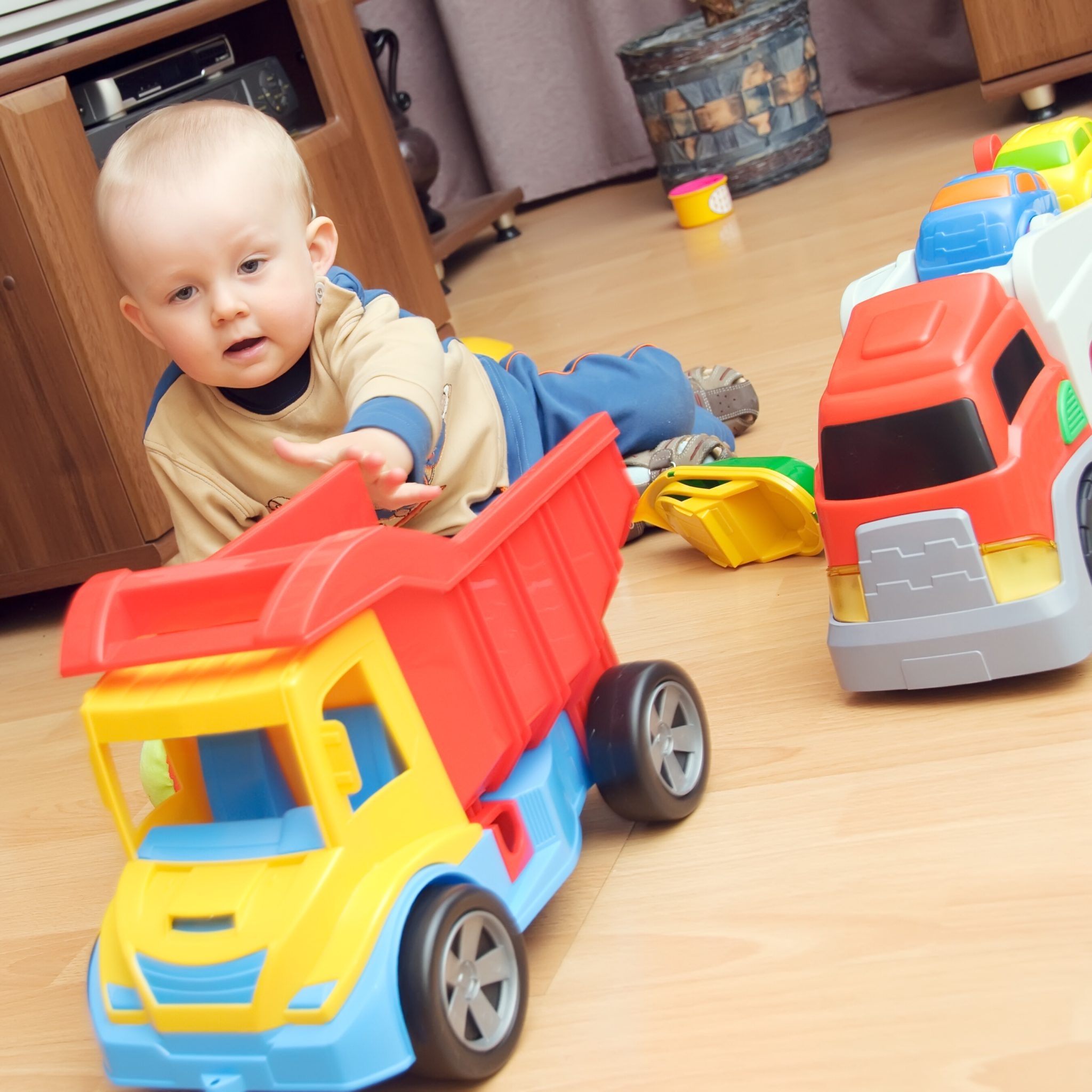 5. Building
You could buy small cars, a mini block set or toy people to encourage building and pretend play. Another tip is to take things out of the boxes so they fit into the stocking.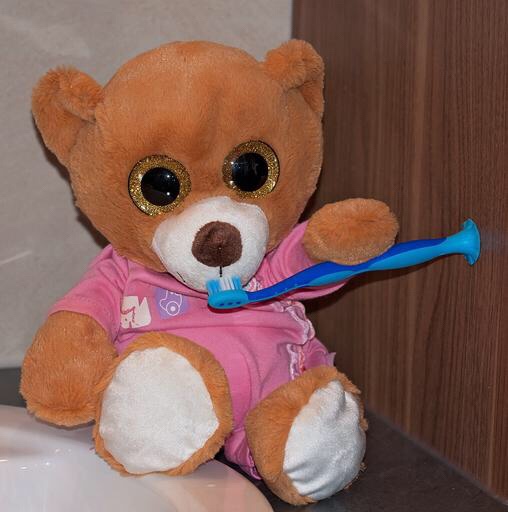 6. Toothbrush
Does your child like a specific character they see on TV? They make lots of toothbrushes with characters on them. Some have lights, music and come in cool colors. Find a toothbrush that they will love and include it in their stocking. It's practical, but it will get used.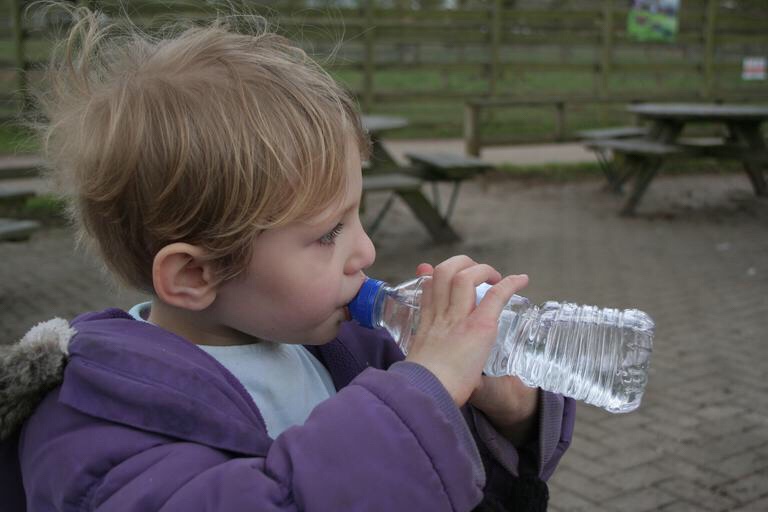 7. Water bottle
It's important to stay hydrated, so why not include a cool new water bottle. There are water bottles in every color, character and type imaginable.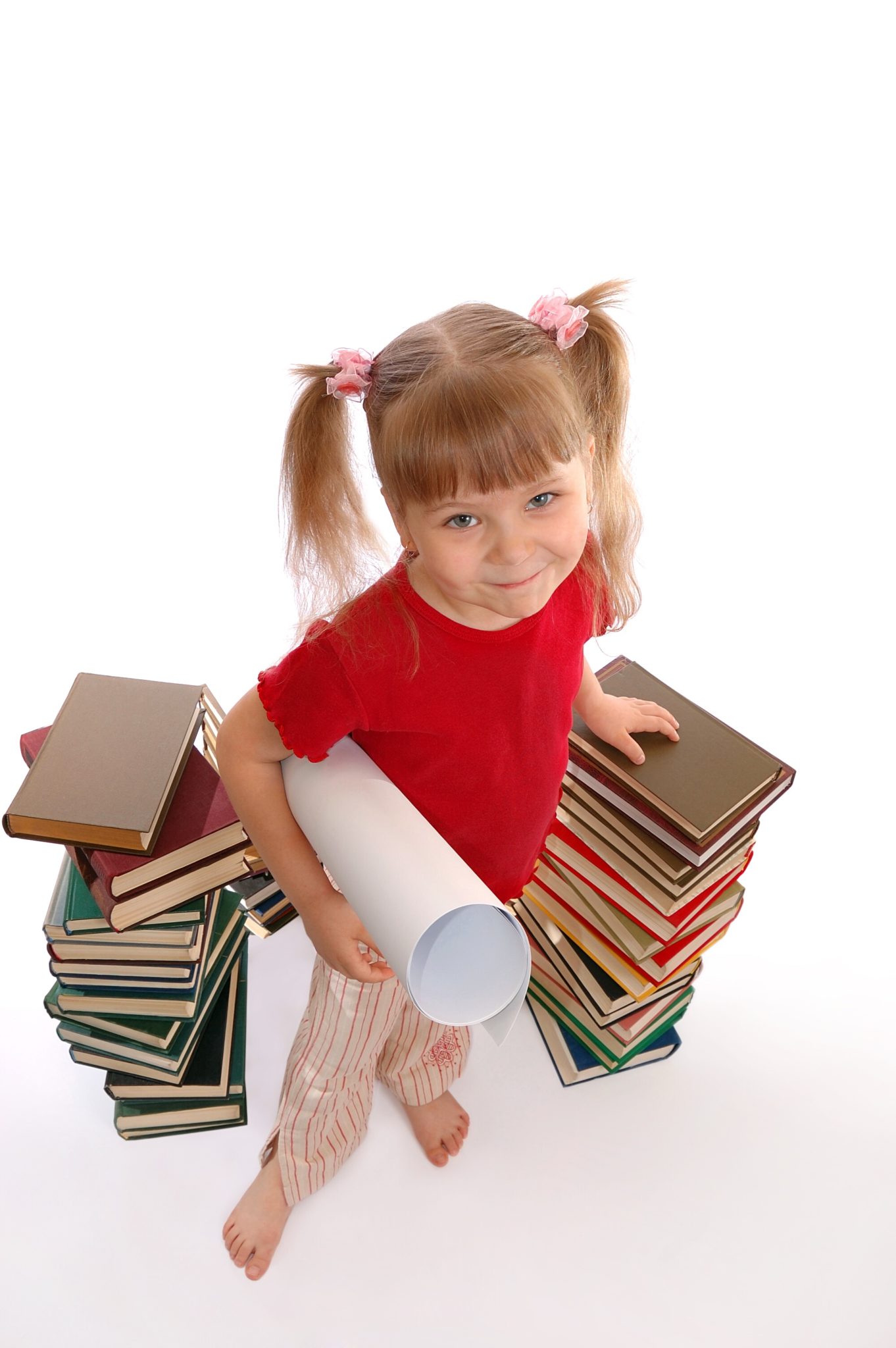 8. Books
Books are amazing. They can introduce children to new concepts, reinforce things you've taught them or getting lost in a great story. I always include a book or two in the stocking.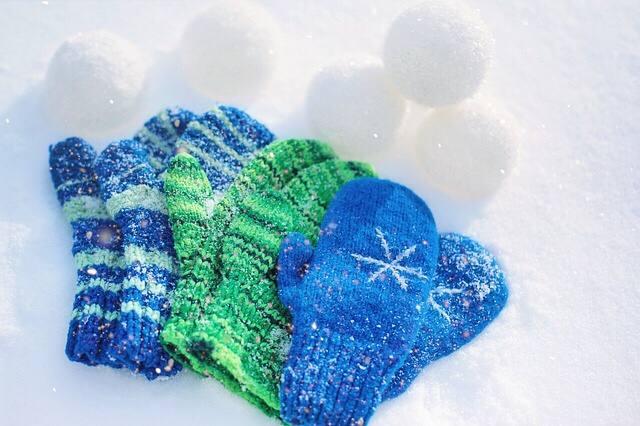 9. Warm and cozy
Finally, why not include something warm for the winter? Rosebud loves slippers and there are so many options to choose from. Again, if your child has a favorite character you could buy something like this.

Maybe you want to buy something more cute and or fashionable like these.

Mittens or fuzzy socks come in handy during the winter as well.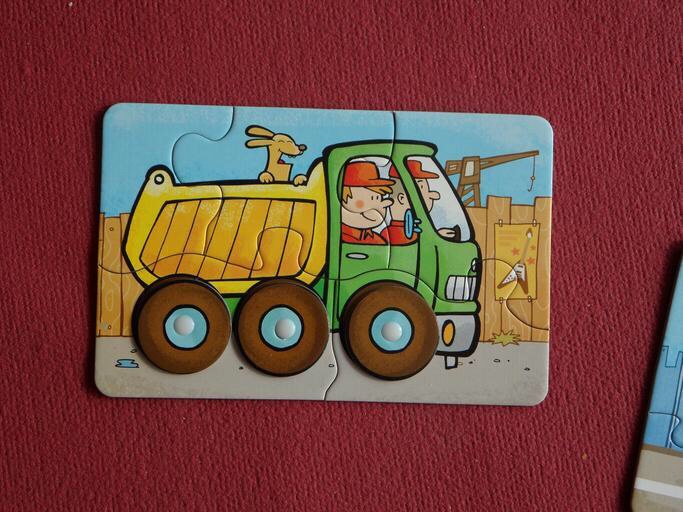 10. Puzzles
Simple puzzles also make great stocking stuffers. They help toddlers use their fine motor and problem solving skills. I started by giving Rosebud puzzles with ten pieces or less.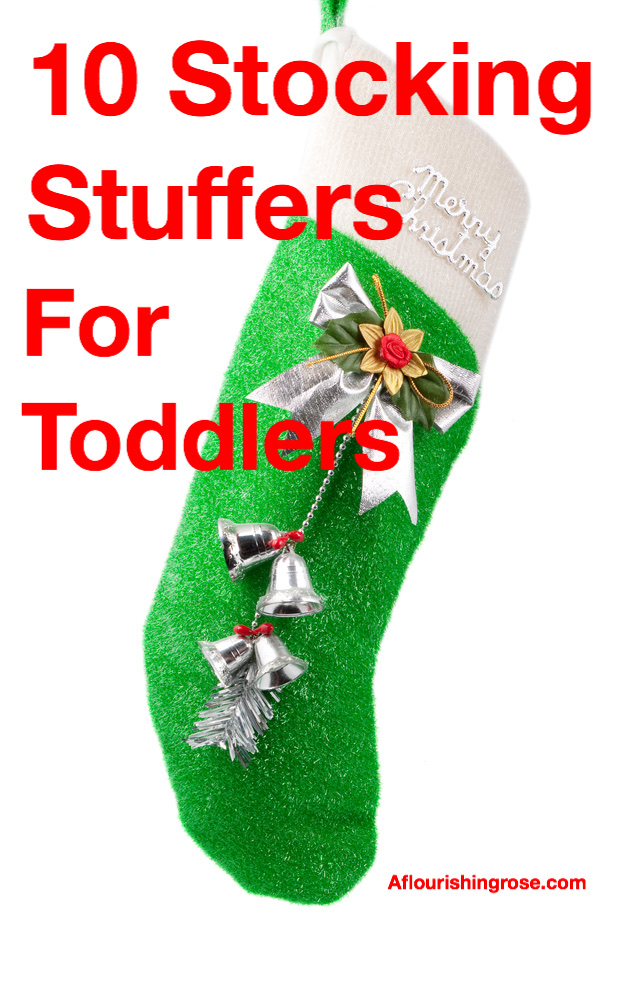 If you are on a tight budget And are looking for thrifty and educational stocking stuffers for toddlers, check out this post from Organizing Chaos 101.
I hope you have gotten plenty of inspiration to fill your toddler's stocking. Don't forget to check out my other stocking stuffer suggestions. Happy shopping!