Here's another simple painting activity. I had Rosebud paint the bubblewrap.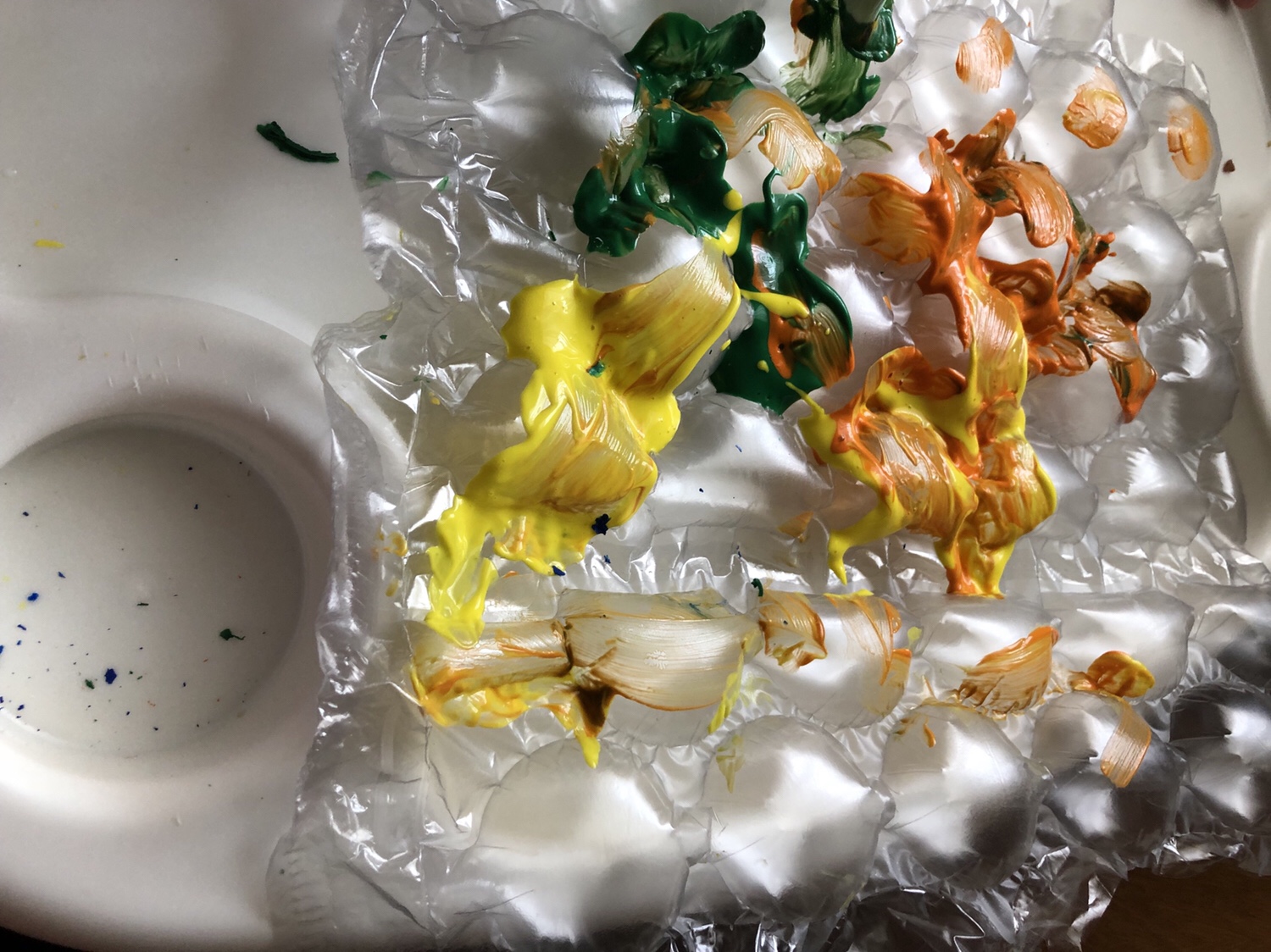 Then we put the paper over it to get the prints. Rosebud didn't understand and just wanted to paint on the paper, but here's what we ended up with.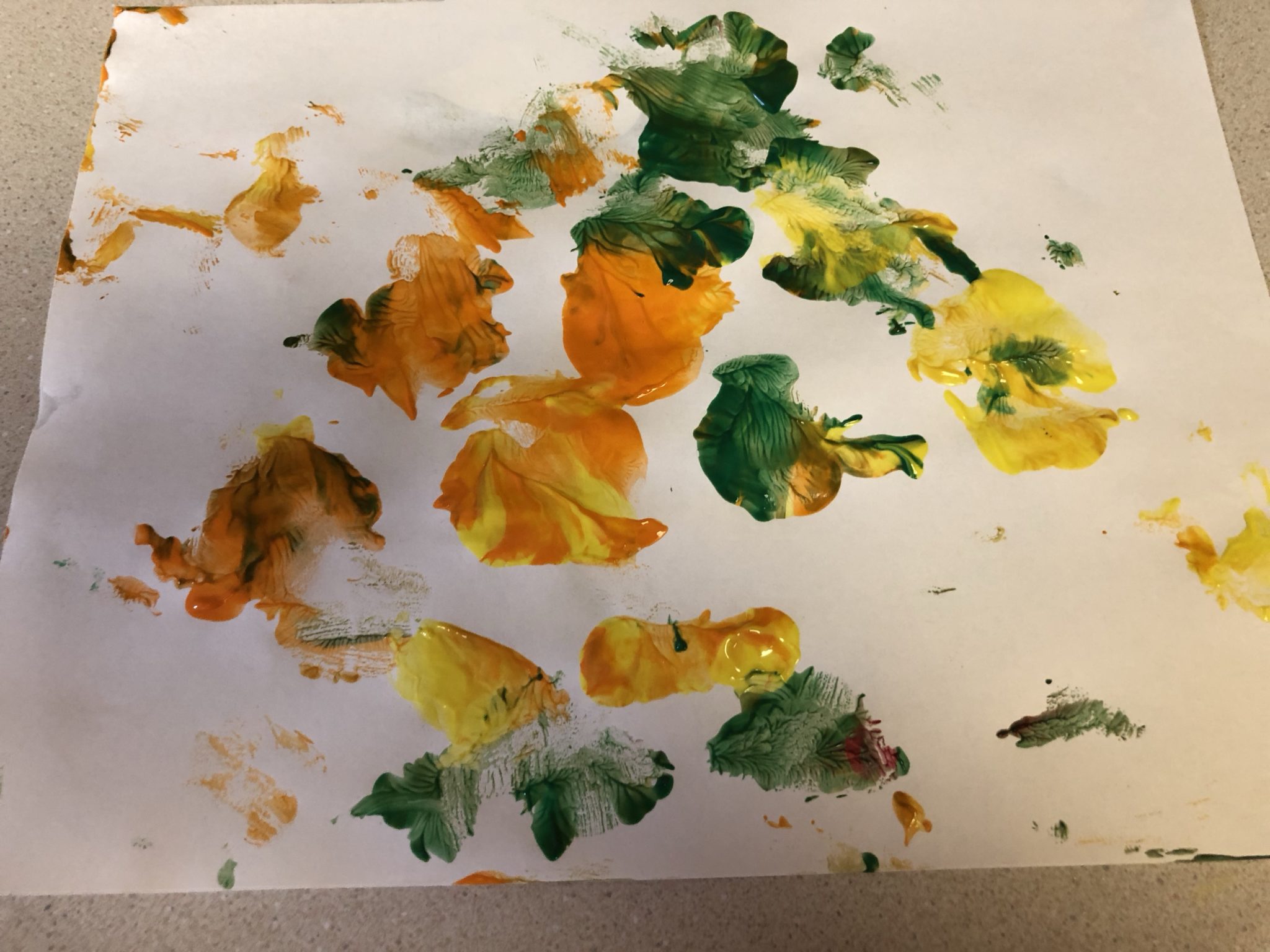 This bubblewrap has different shaped bubbles than what you usually see which is why I wanted to use it. I'll be ordering some new finger paints in different colors so we will probably try this activity again later.