I found this simple slow cooker recipe on Facebook and thought I'd pass it along to my readers.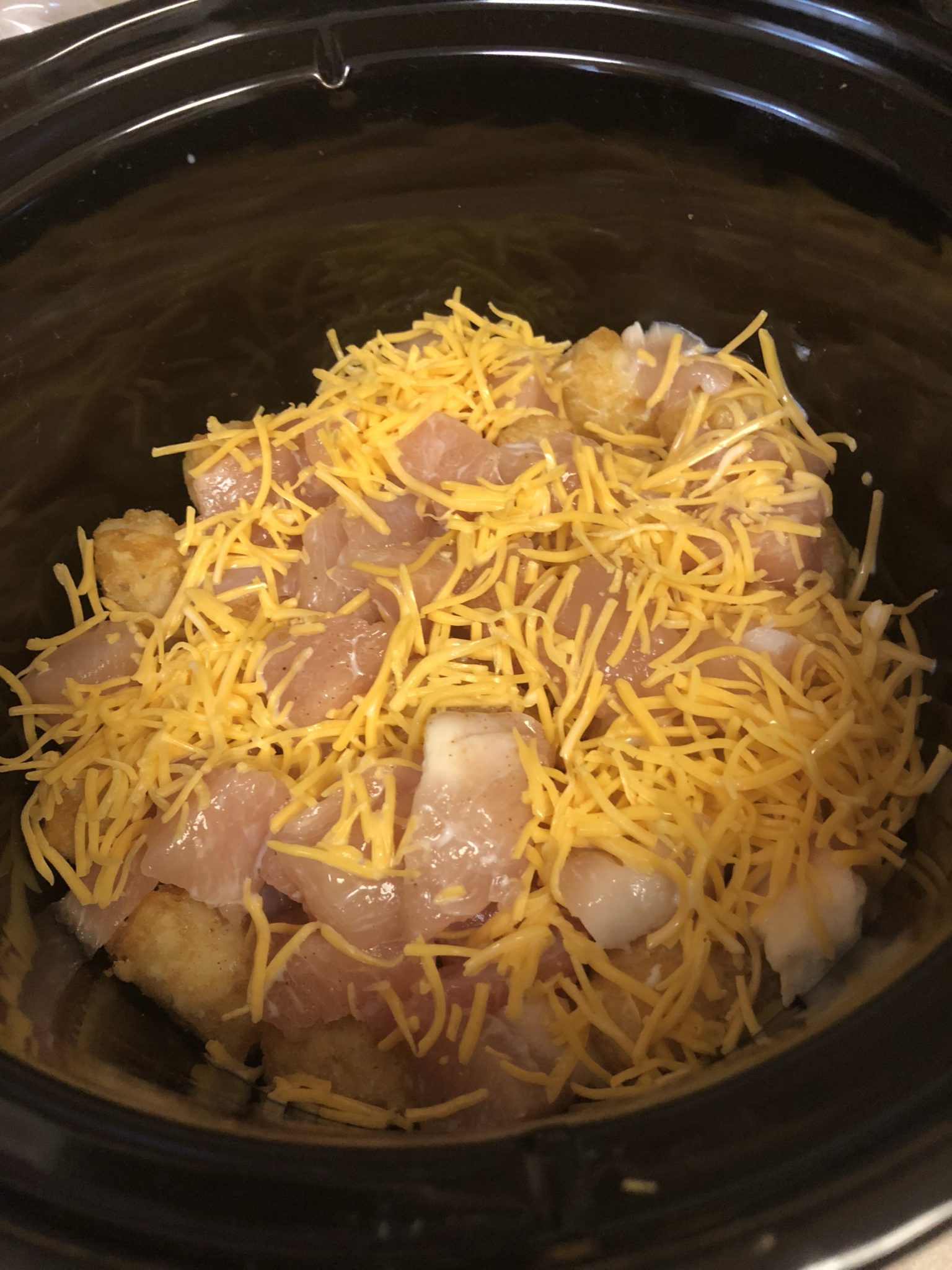 Ingredients:
1 (32 oz.) bag frozen tater tots
1 (3 oz.) bag bacon pieces
1 pound boneless, skinless chicken breasts, diced
2 cups shredded cheddar cheese
3/4 cup milk
salt & pepper, to taste
Directions:
1. Layer half of the frozen tater tots on the bottom of the slow cooker.
2. Sprinkle with 1/3 of the bacon pieces.
3. Now top with 1/3 of the shredded cheese.
4. Add diced chicken on top. Season with salt & pepper.
5. Now add 1/3 of the bacon pieces and another 1/3 of shredded cheese.
6. Put the rest of the frozen tater tots on top.
7. Finish with the remaining 1/3 cheddar cheese and remaining 1/3 of bacon pieces.
8. Pour 3/4 cup milk over the top.
9. Cover and cook on low for about 4-6 hours.
Please note: Some slow cookers run at different temperatures. If you are using an older slow cooker (older than about 6 years old), your cooking time may take longer. Newer models run a bit hotter so keep an eye on this around the 4 hour mark. You want to make sure the chicken is cooked thoroughly (to 165F degrees.)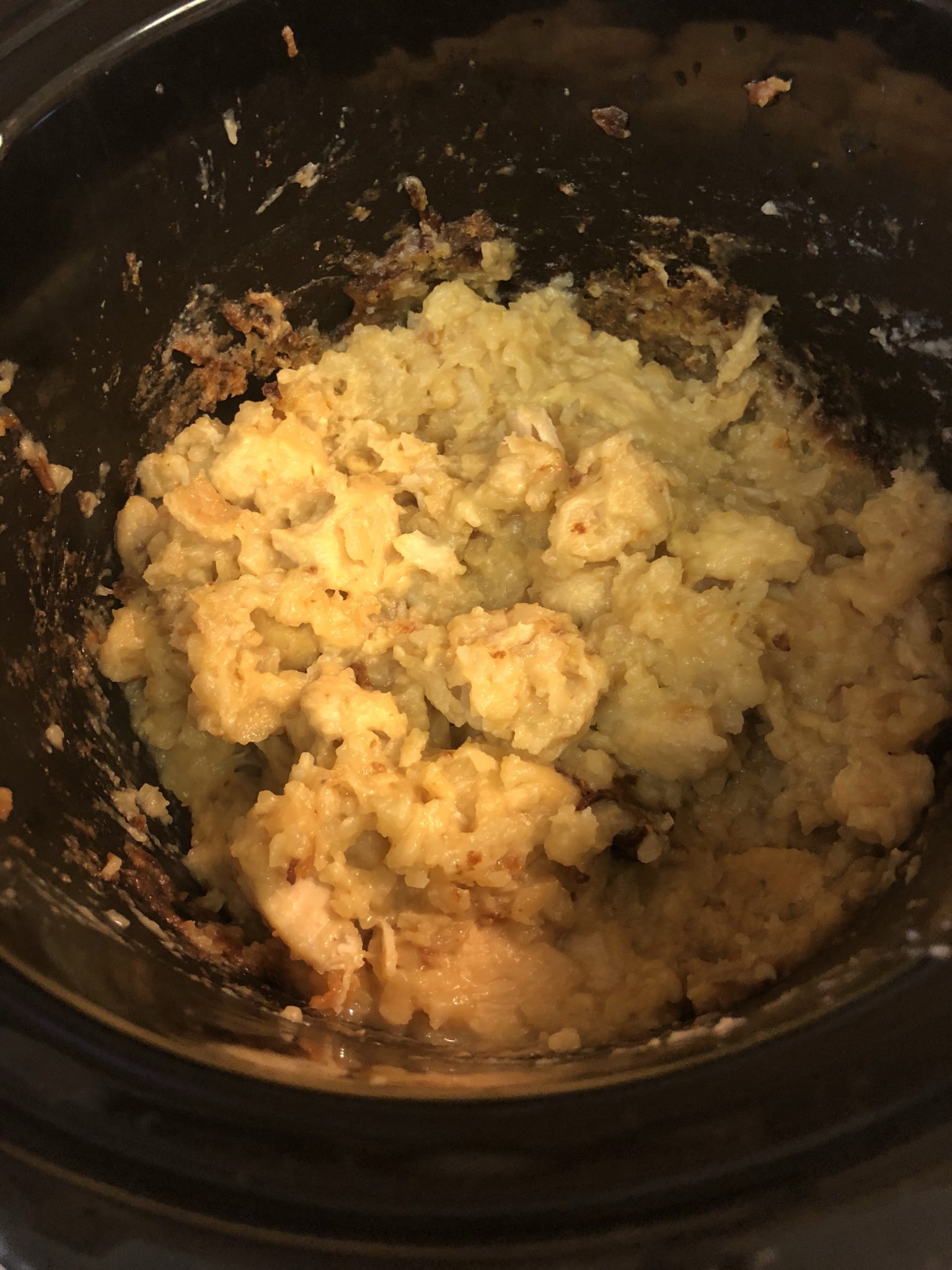 I made a couple of alterations to this recipe. First, I did not use the entire bag of tater tots. I used maybe 3/4 of the bag. I also left out the bacon. I don't eat bacon very often because I get disgusted thinking about how bad it is, but I'm sure the recipe tastes better with it. You can also cook this on high for around three hours.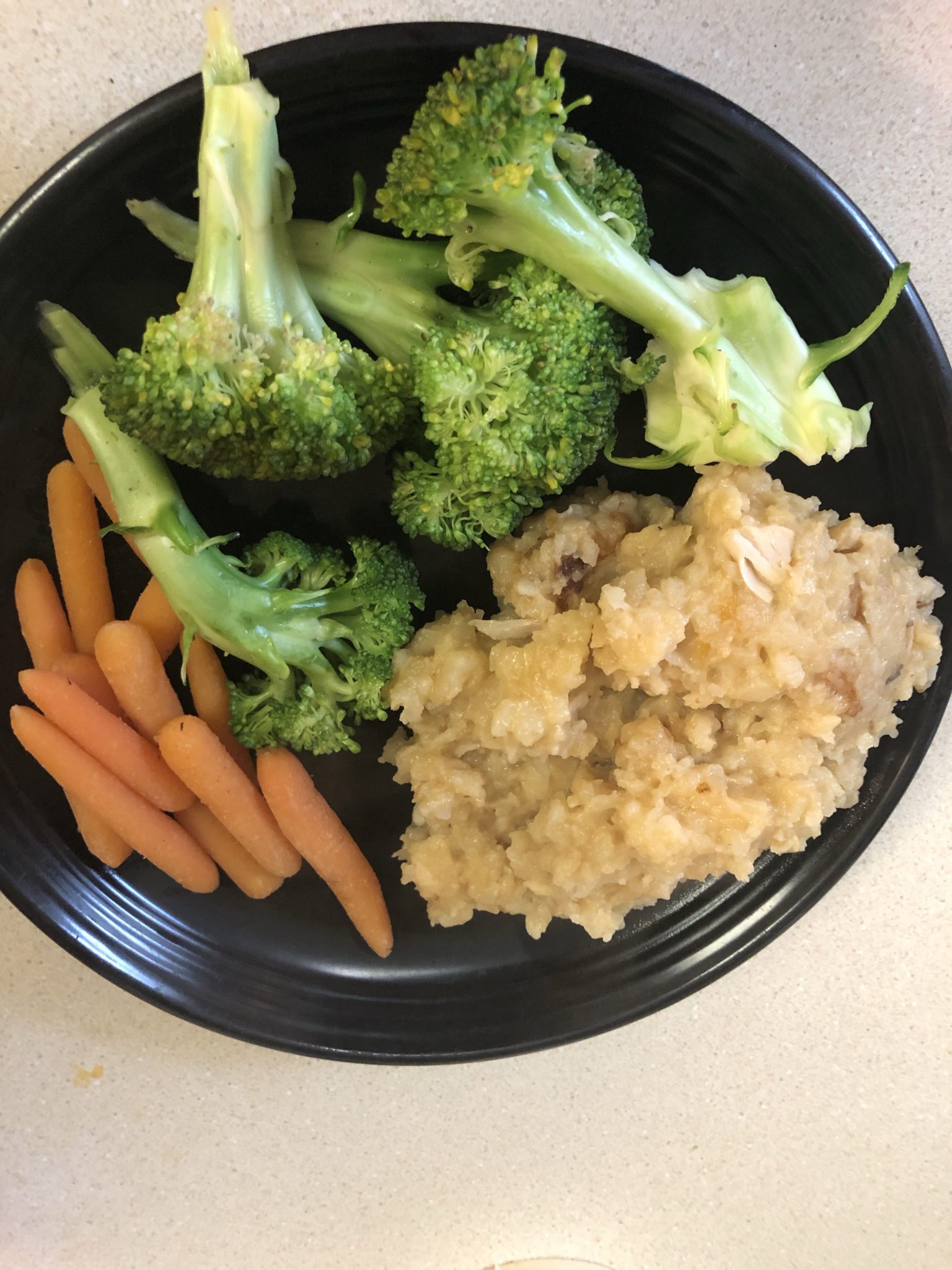 The first time I made this, the texture was more like shredded hash browns, but this time the texture was more like mashed potatoes. It's not the healthiest option, but it tastes good and it's simple to make. I served it with broccoli and carrots.