Here's another simple painting activity. We've been doing some ocean themed activities lately so I thought we'd try stamping with shells. The shells didn't stamp on the paper as expected. You have to move the shell to get the full stamp, but Rosebud had fun with this. she loves painting of any kind.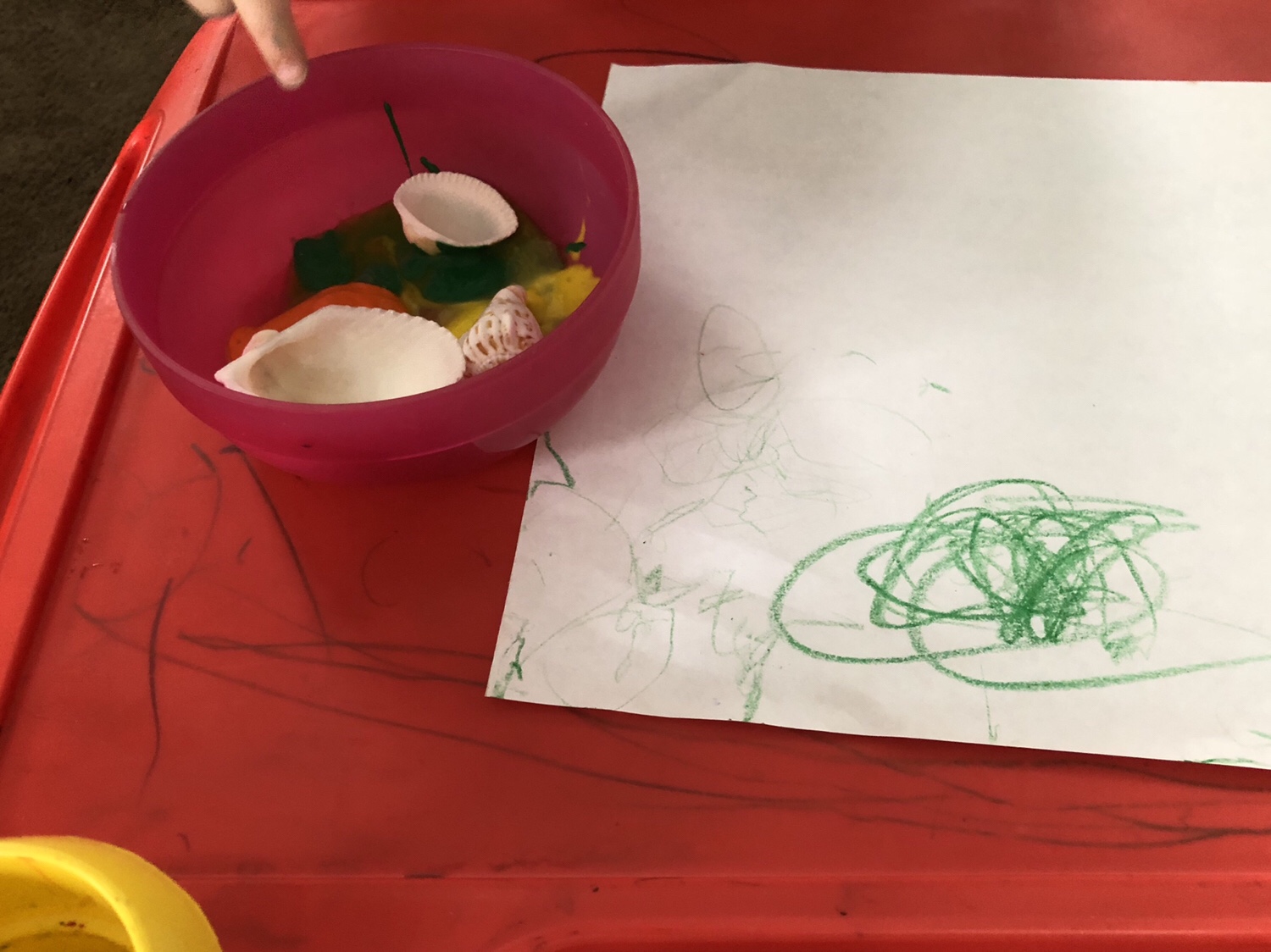 What you need:
Paints,
Paper,
Shells.
Directions:
There are no directions except to see what you can create. Use different colors. Use different types of shells. You could also keep the colors totally separated and make neat patterns.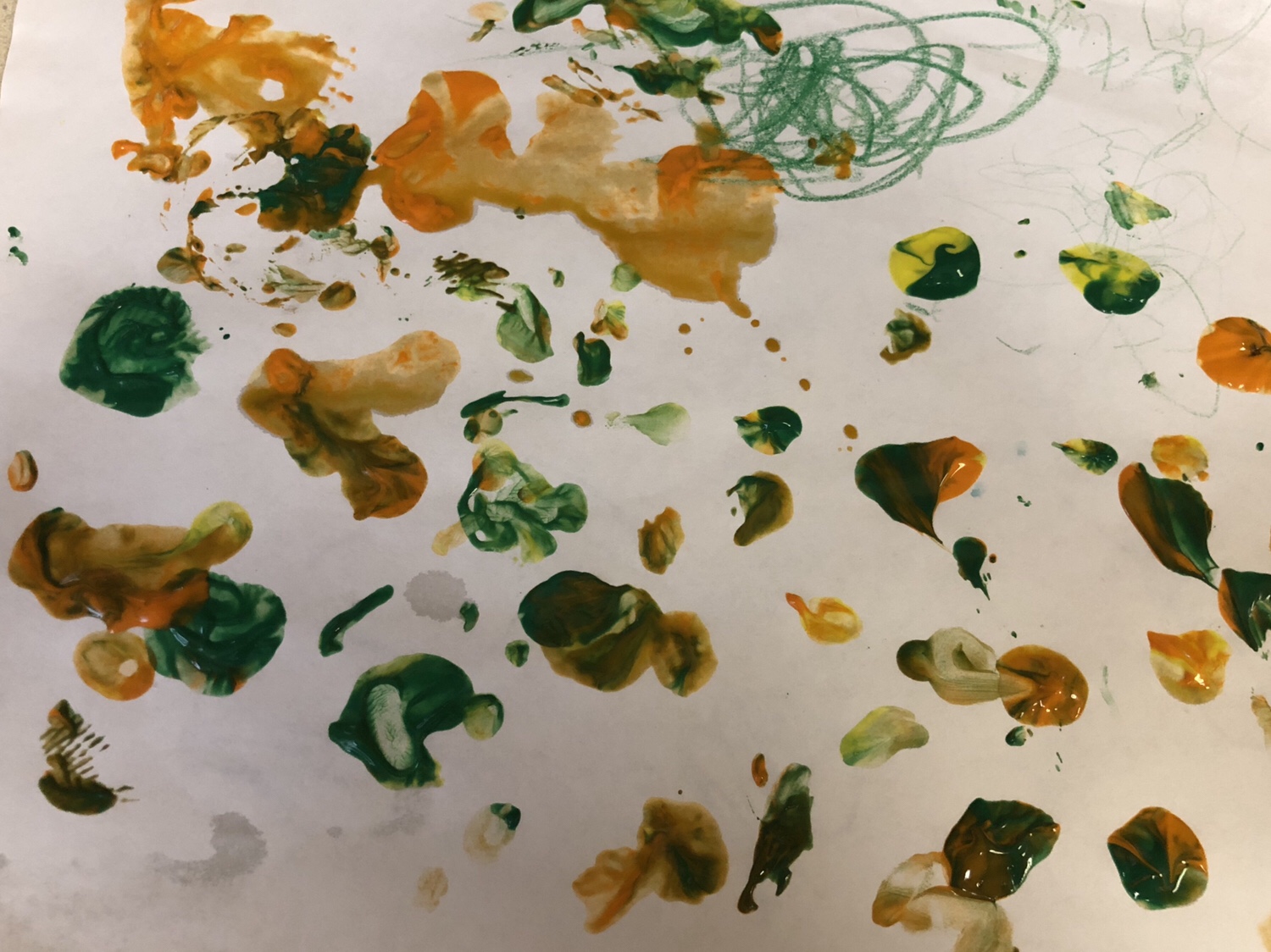 My only suggestion is to have plenty of paint. Enough to dip the entire half of the part of the shell you will be stamping.