I love anything pumpkin spice, so I couldn't let fall fly by without making this play-dough. For some reason, it took me forever to get all the ingredients on hand to make this play-dough, but I'm glad I finally was able to make it. It smells fantastic and goes great with any Halloween or fall themed activities.
As soon as I opened the container, Rosebud said it smelled good enough to eat. And yes, she took several bites even though I kept telling her not too. I'm sure it smells way better than it tastes. I set out some play-dough tools. We have rolling pins, mini spatulas, play-dough scissors and cookie cutters. I found any Halloween related trinkets I found in my kitchen as well. I have a tiny ghost cake pan and some ghost and pumpkin rings that came on a cake.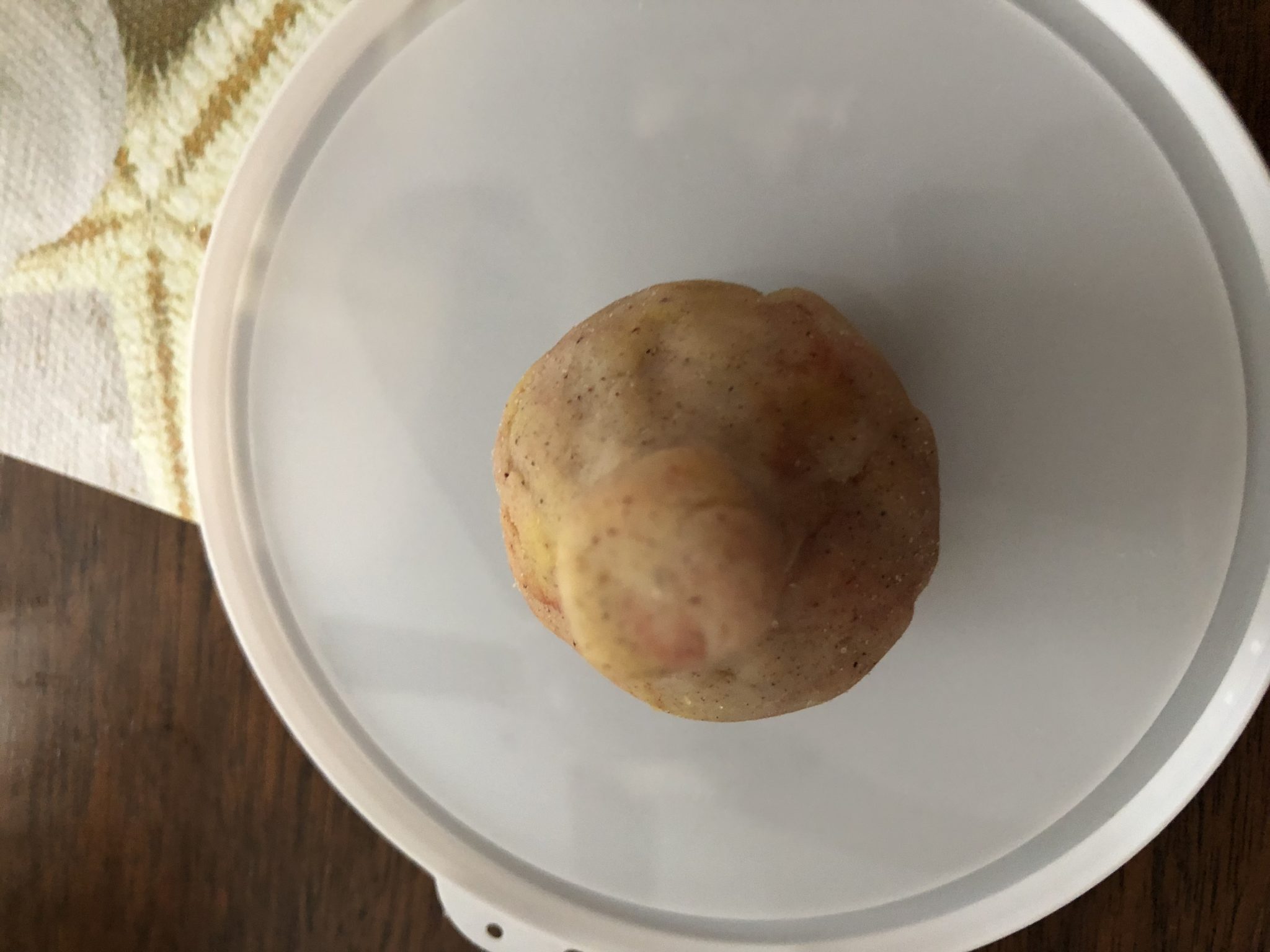 We tried making pumpkins. Well, I would and then Rosebud would squish them.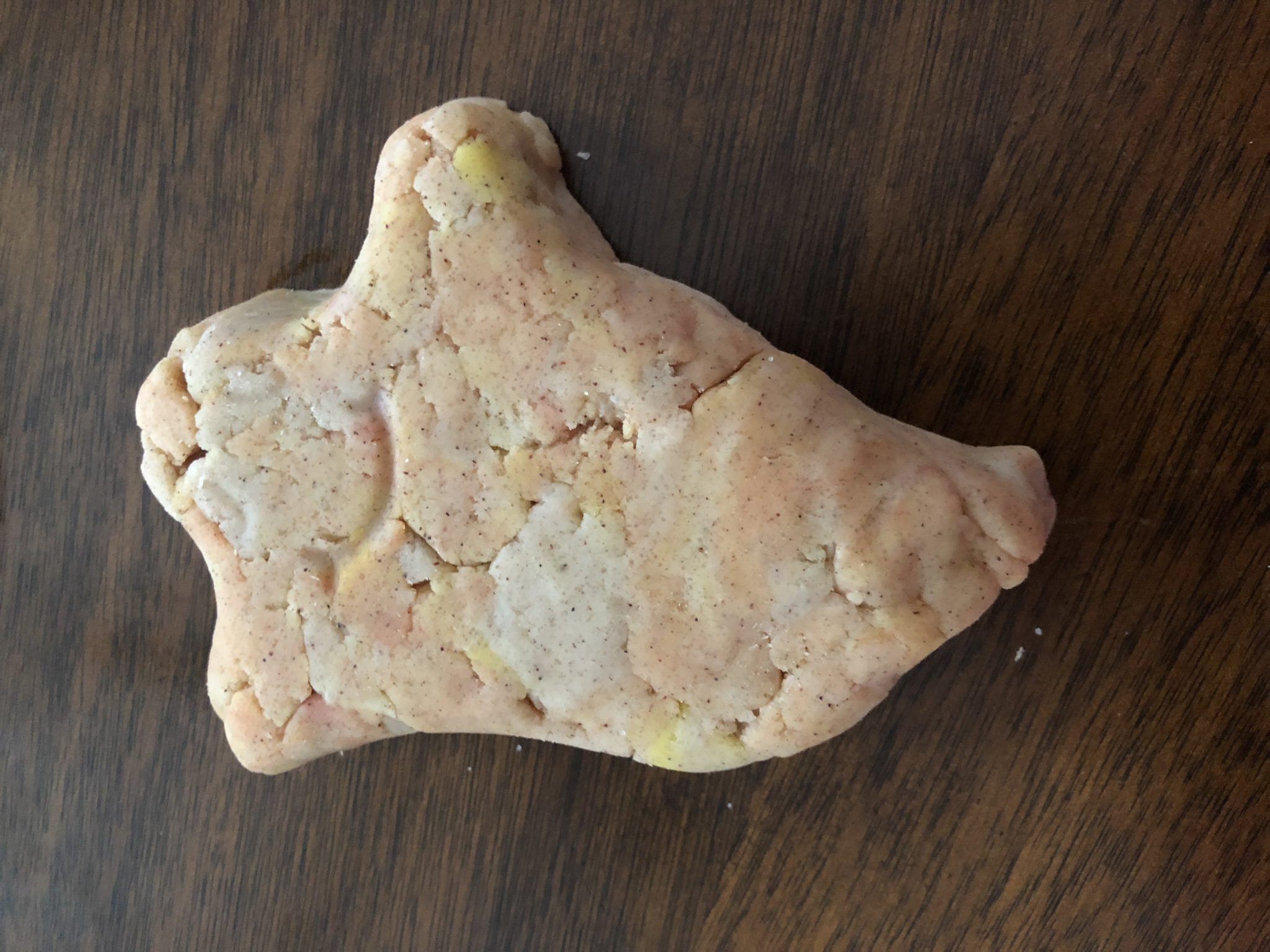 We made ghosts, squished them up and then filled the pan again.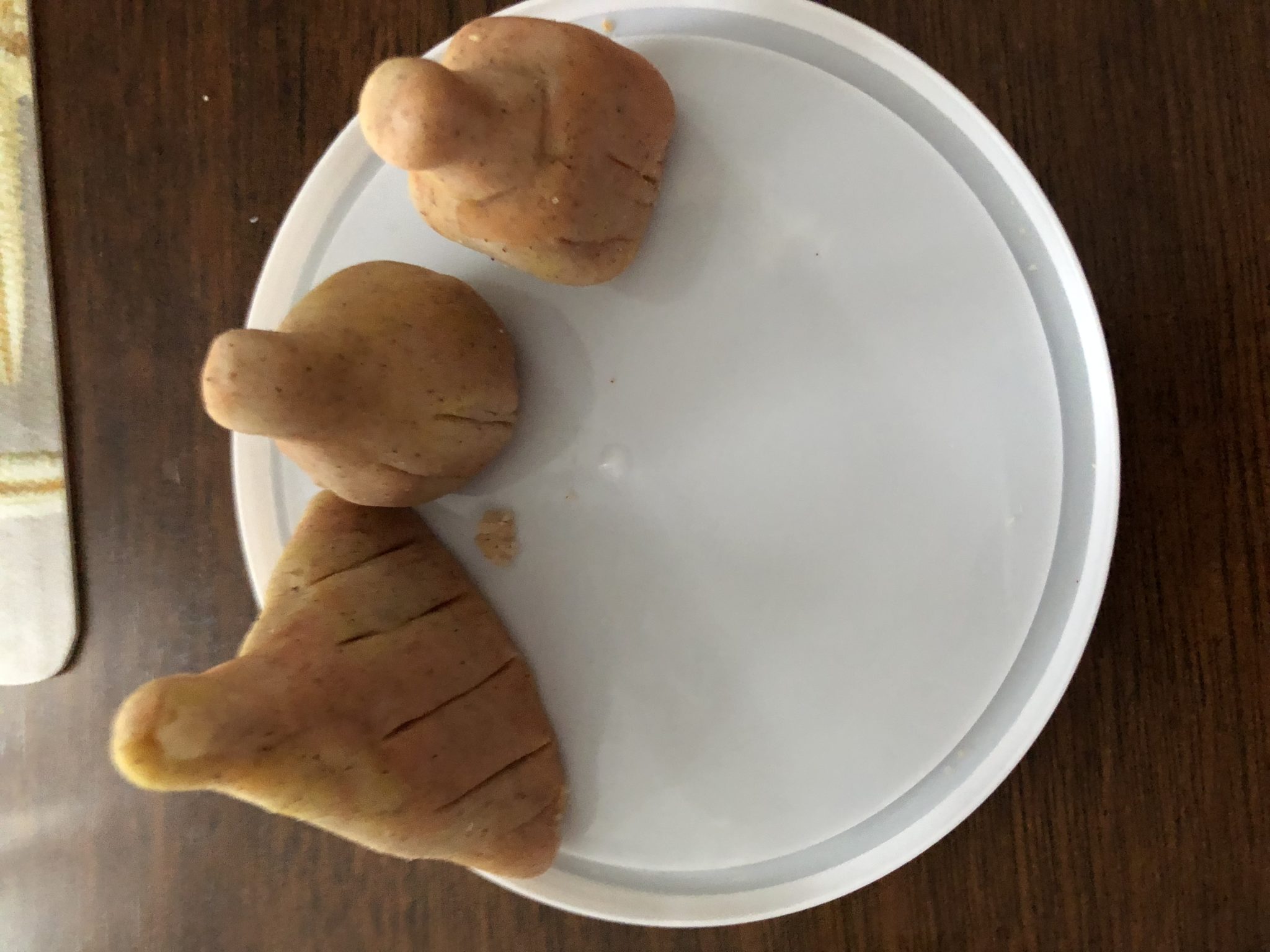 Finally, I made different shaped pumpkins like in the book, The Legend of Spookley the Square Pumpkin. It's a book about a square pumpkin who saves the day for a farmer because of his differences. It's a great book for Halloween, but the underlying theme is diversity. Even though we may look different, you can find something wonderful and worthwhile in those differences.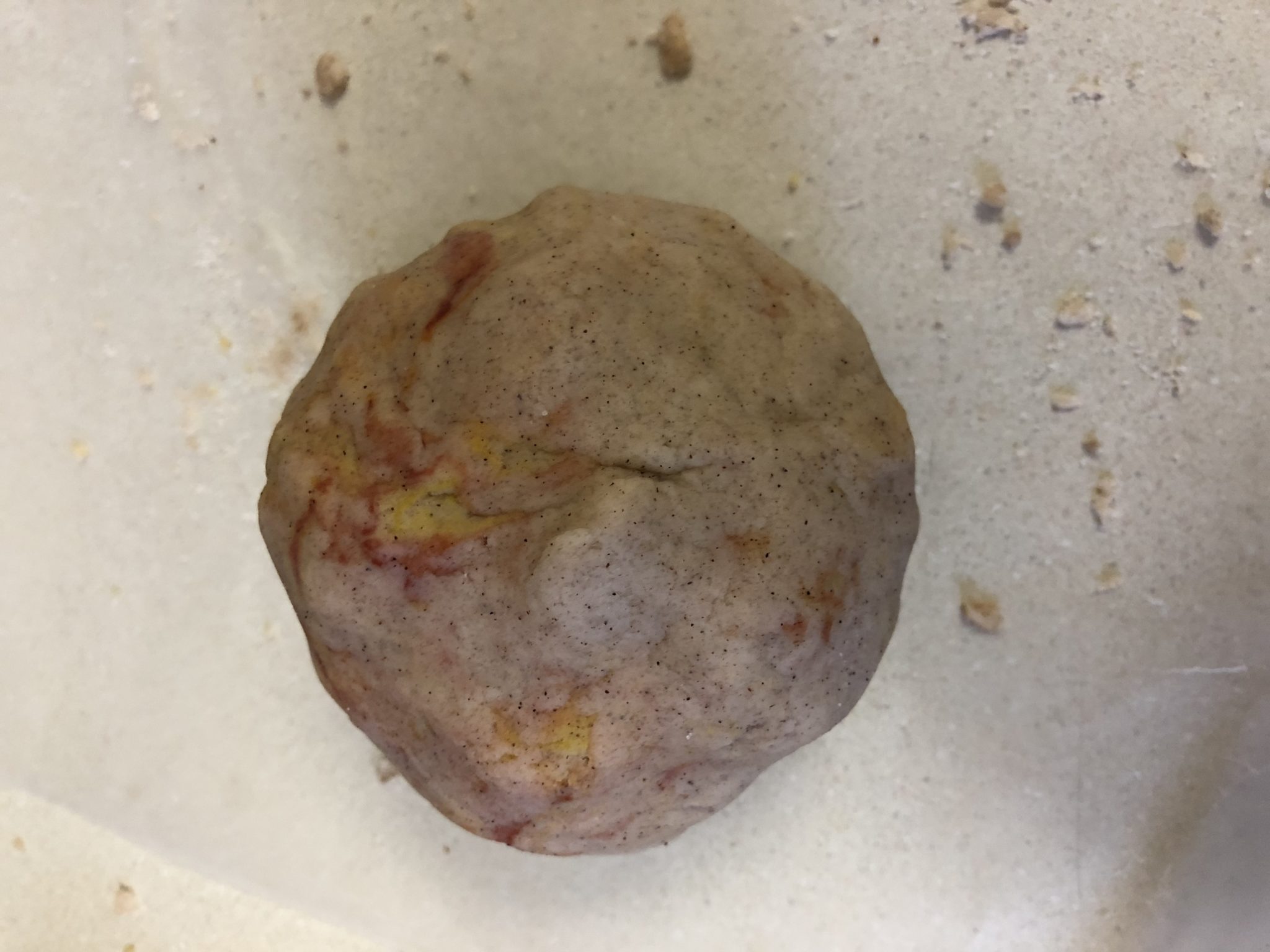 Here's the recipe I used.
Ingredients:
2 table spoons cream of tarter,
1 table spoon Pumpkin Spice,
2 table spoons vegetable oil,
1&1/2 cups boiling water,
A couple drops of glycerin to add shine,
Red and yellow food coloring.
Directions:
1. Mix together dry ingredients.
2. Stir in oil.
3. Add water and stir until the lumps are gone and it comes together.
4. Kneed. Add food coloring, scent, glitter and or glycerin at this stage.
Store in an air tight container. All of my batches of play-dough have stayed good for a couple months at least.
Enjoy and happy playing. What are your favorite fall activities with play-dough? Let me know in the comments.