This week, I decided to make up a festive sensory tub for Rosebud. I'm calling it the gift giving sensory tub.
What's in the tub?
Wrapping paper,
Small boxes,
Ribbon,
Bows,
Tissue paper,
Bells,
Snowman rings,
Sparkly pompoms,
A bulb shaped ornament that opens,
A gift bag
A small stocking.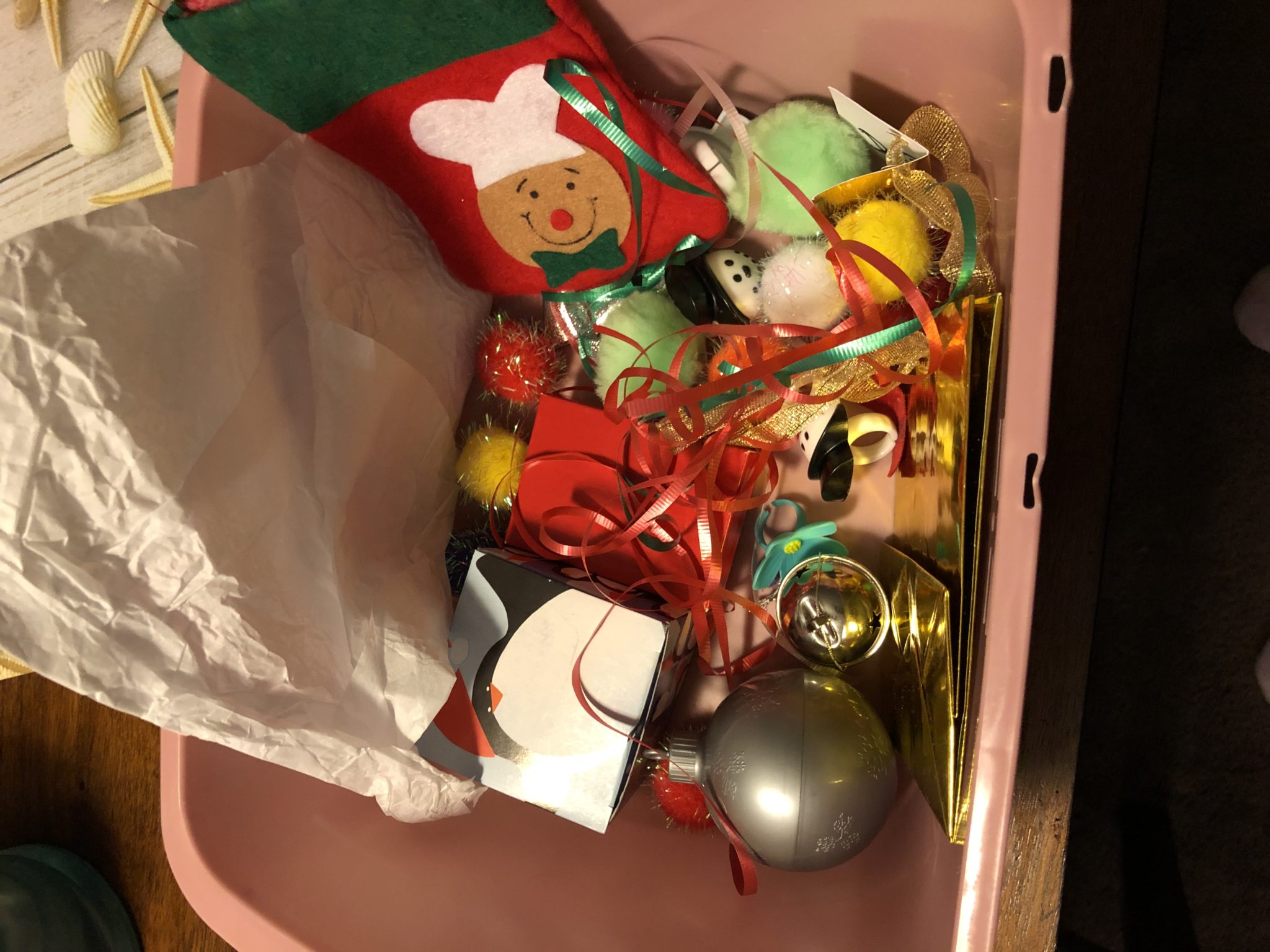 Today was the first time Rosebud got to play with this tub and she played for almost an hour. I had to tare her away for bath time. She loved filling the gift bag, putting the items in the different sized boxes and trying to wrap them. We pretended to give each other gifts. She'd open a box of snowman rings and say, "thank you Mommy. This was the best gift ever." Then I'd open a gift bag full of pompoms and tell her what a nice gift she gave. If you are working on sharing and kindness, this would be a great sensory tub for the theme.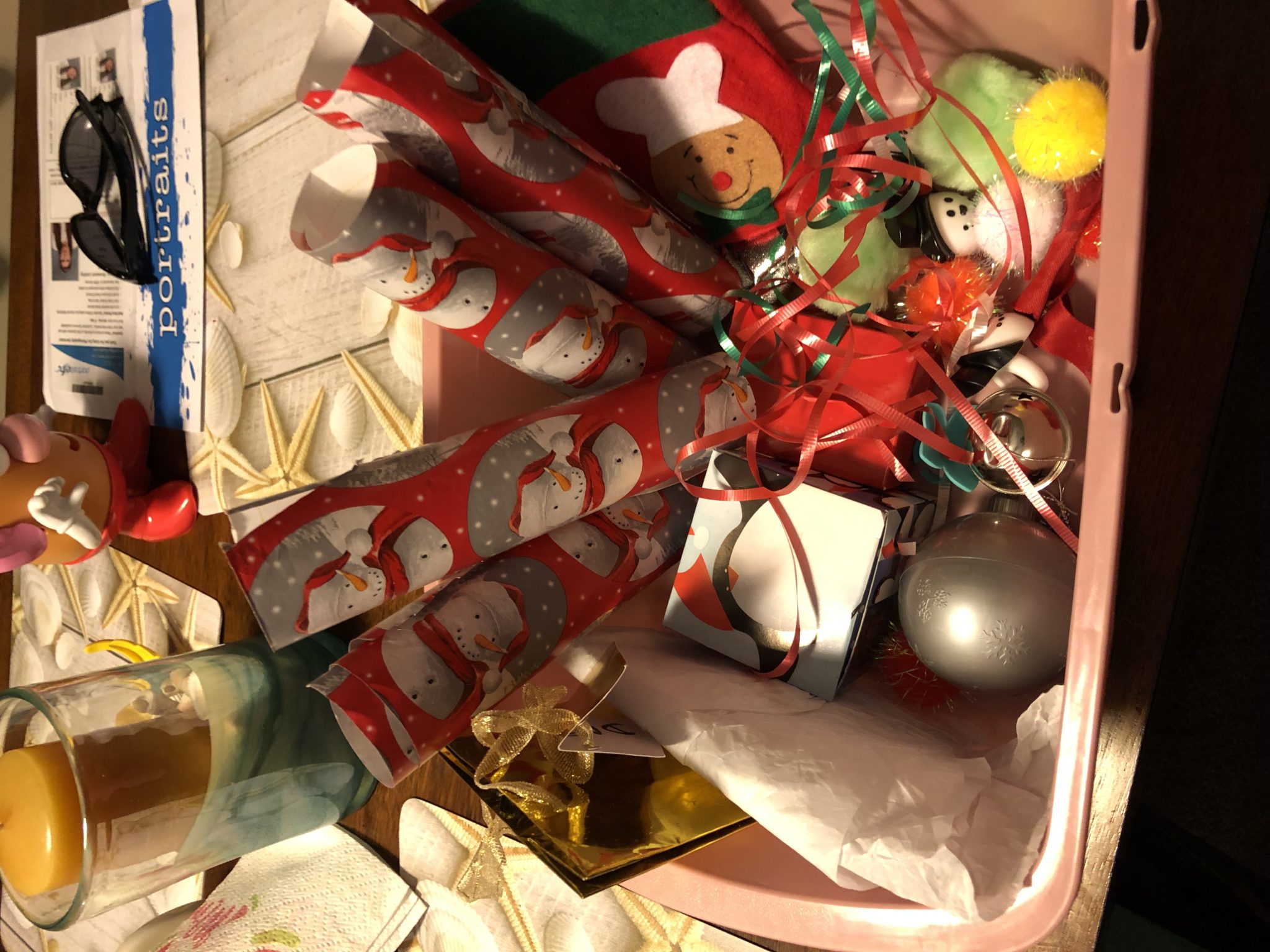 We worked on math skills by counting the number of pompoms in a box. We used our listening skills to guess what was inside the boxes. We discovered that we can always tell when one of the bells were in the boxes, but we could only hear the pompoms depending on the size and style of the box. Rosebud folded wrapping paper and tried to tie ribbon to practice those fine motor skills.
If your child is a little older, you could include tape so they could practice actually wrapping presents. I did not include tape because I knew it'd be everywhere. I'd love to add more ribbon of different sizes, other Christmas and winter themed trinkets for a wider variety of gifts and child scissors to cut wrapping paper. If you've tried something similar or have a festive sensory tub of your own, tell me in the comments.