At work, we usually do a secret Santa gift exchange the week before Christmas. Sometimes we give to a family in need and fill a box with gifts. Some of our teachers make up bags for the children and some of them don't. This year, I wanted to do something a little different. Right now, I don't have a class of my own. I float, so I spend time in all the rooms, but I spend a lot of time with my toddler classes now and that's who I decided to shop for.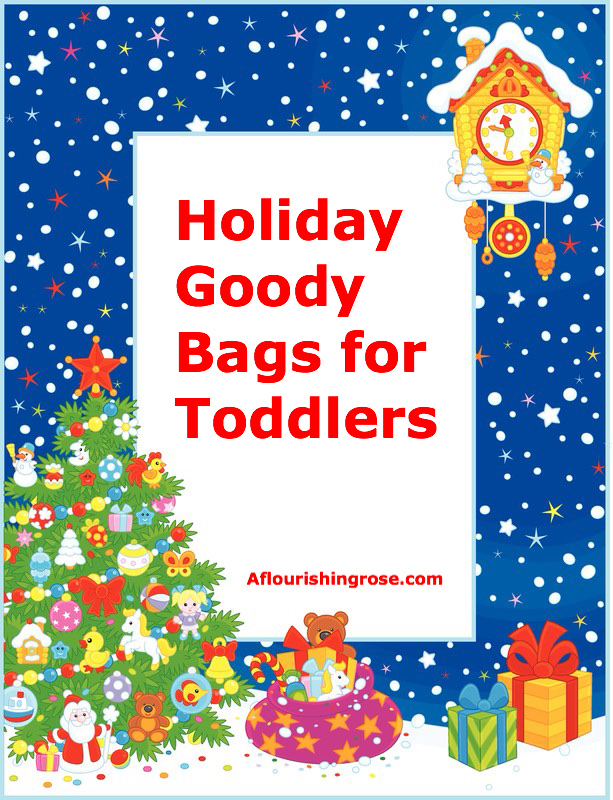 I knew I wanted to put goody bags together, but most of the bulk items I found were for preschoolers or older. It took a little extra time and effort to find the right things, but here's what's inside the bags.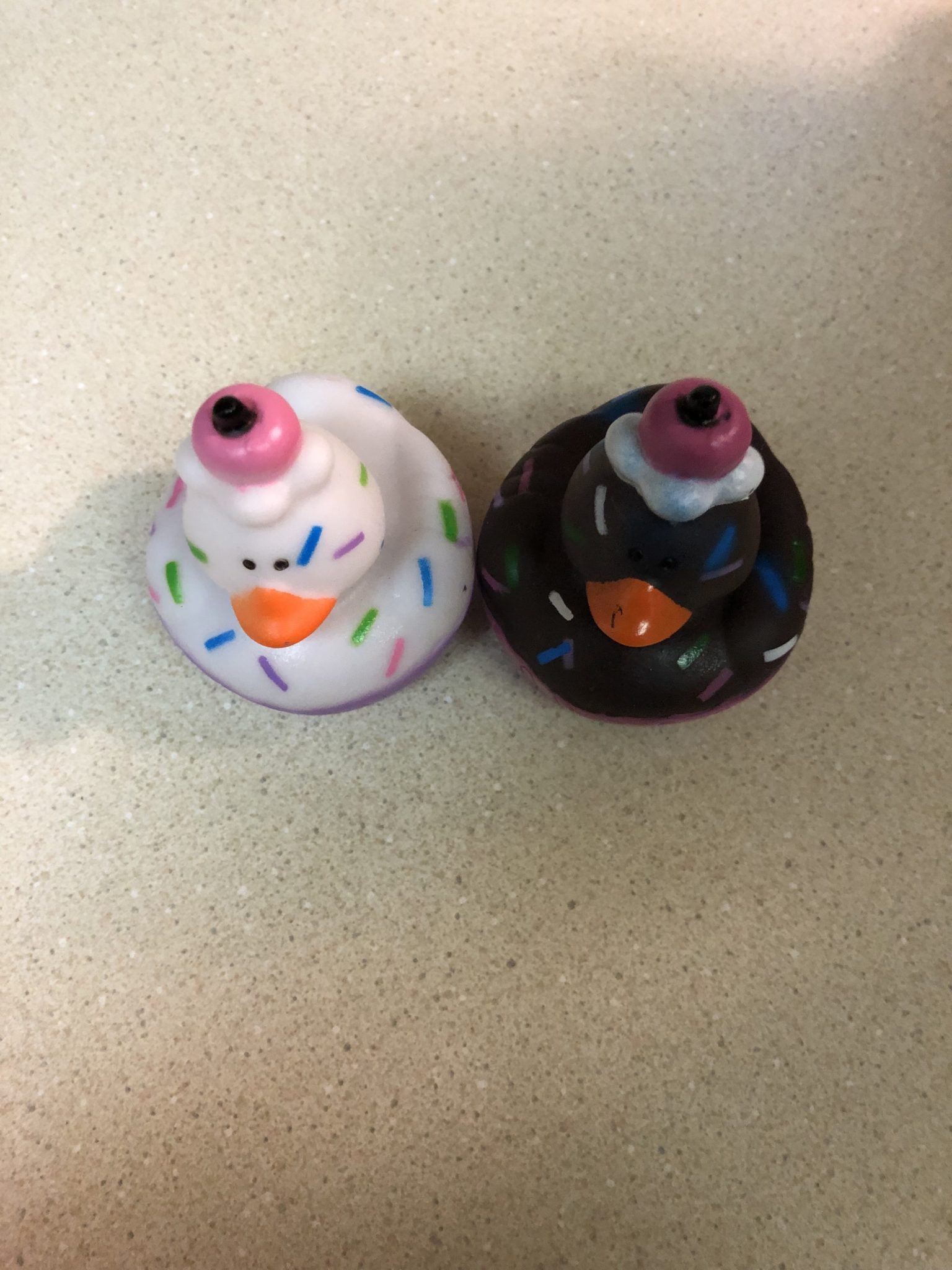 These sweet treat rubber duckies for the girls and these doggy rubber duckies for the boys.

I figured most kids love their baths and the novelty duckies would be a unique spin on a classic toy.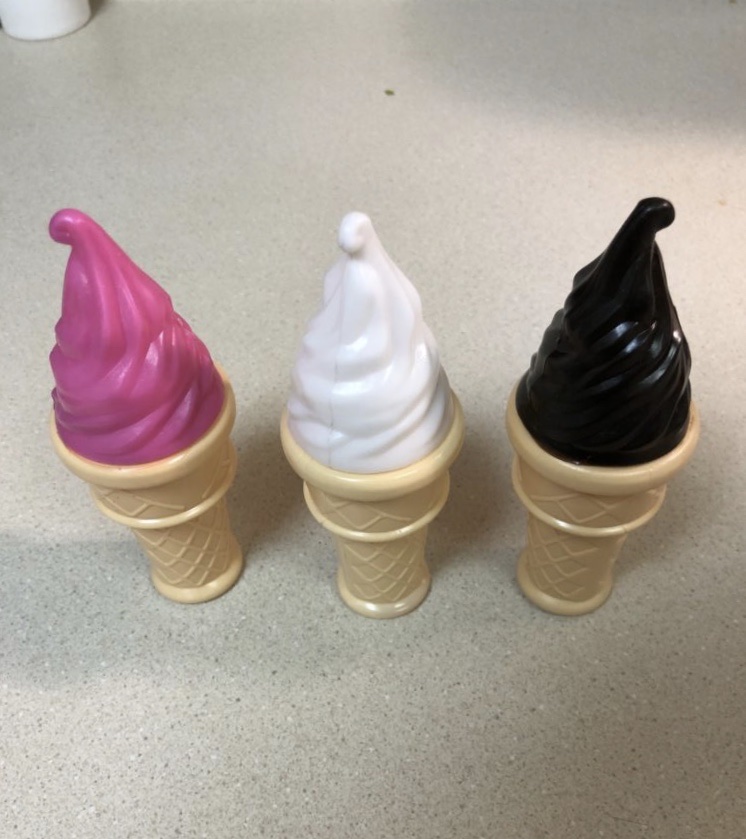 I found these bubbles at the dollar store in packs of three. There's chocolate, strawberry and vanilla.
Bubbles are always a hit with toddlers.
I included 1oz containers of play-dough. You can't do much with only one or two ounces, but I was on a budget. These small sizes are great for travel.

I found packs of cars at the dollar store and included a car in each bag.
Here is a similar set of Matchbox cars.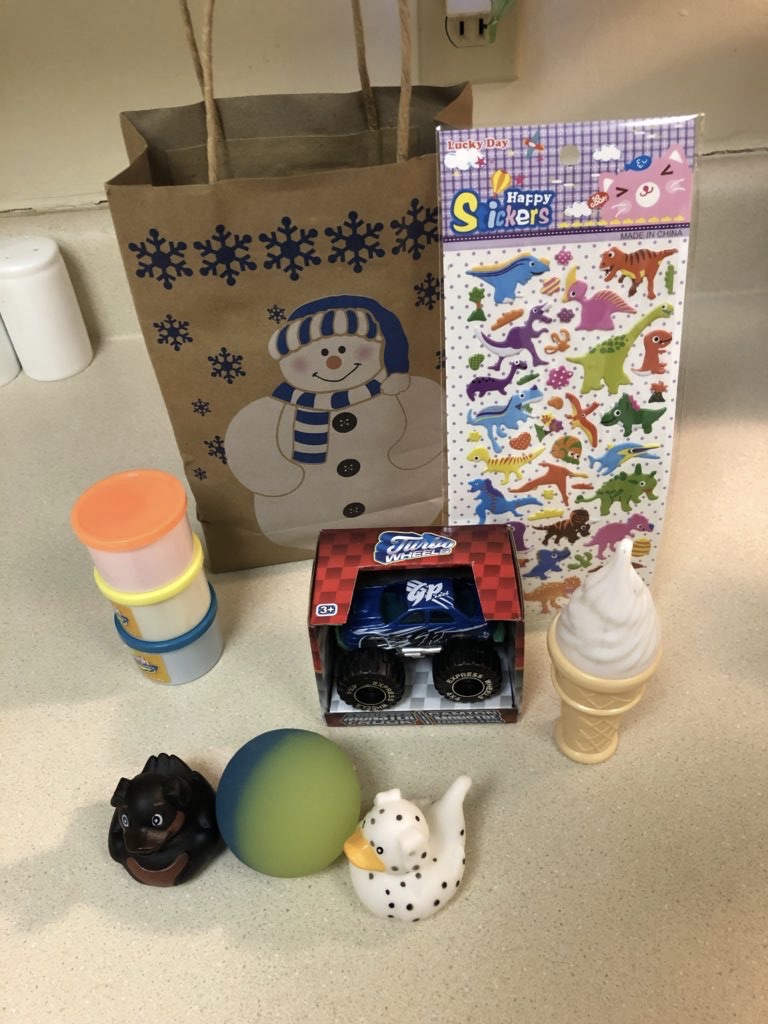 What kid doesn't love stickers? I found this sticker pack on Amazon that has a variety of stickers. There are letters, numbers, smily faces, hearts, animals and more. It's a good buy if you are in the market for small puffy stickers.

Finally, I wanted to include a ball, but wasn't sure what to do since most of the bouncy balls are too small for toddlers. I didn't want to include anything that was a choking hazard. On the other hand, I didn't want to find something too big for the bag. I was lucky to find these awesome jumbo bouncy balls that are the perfect size.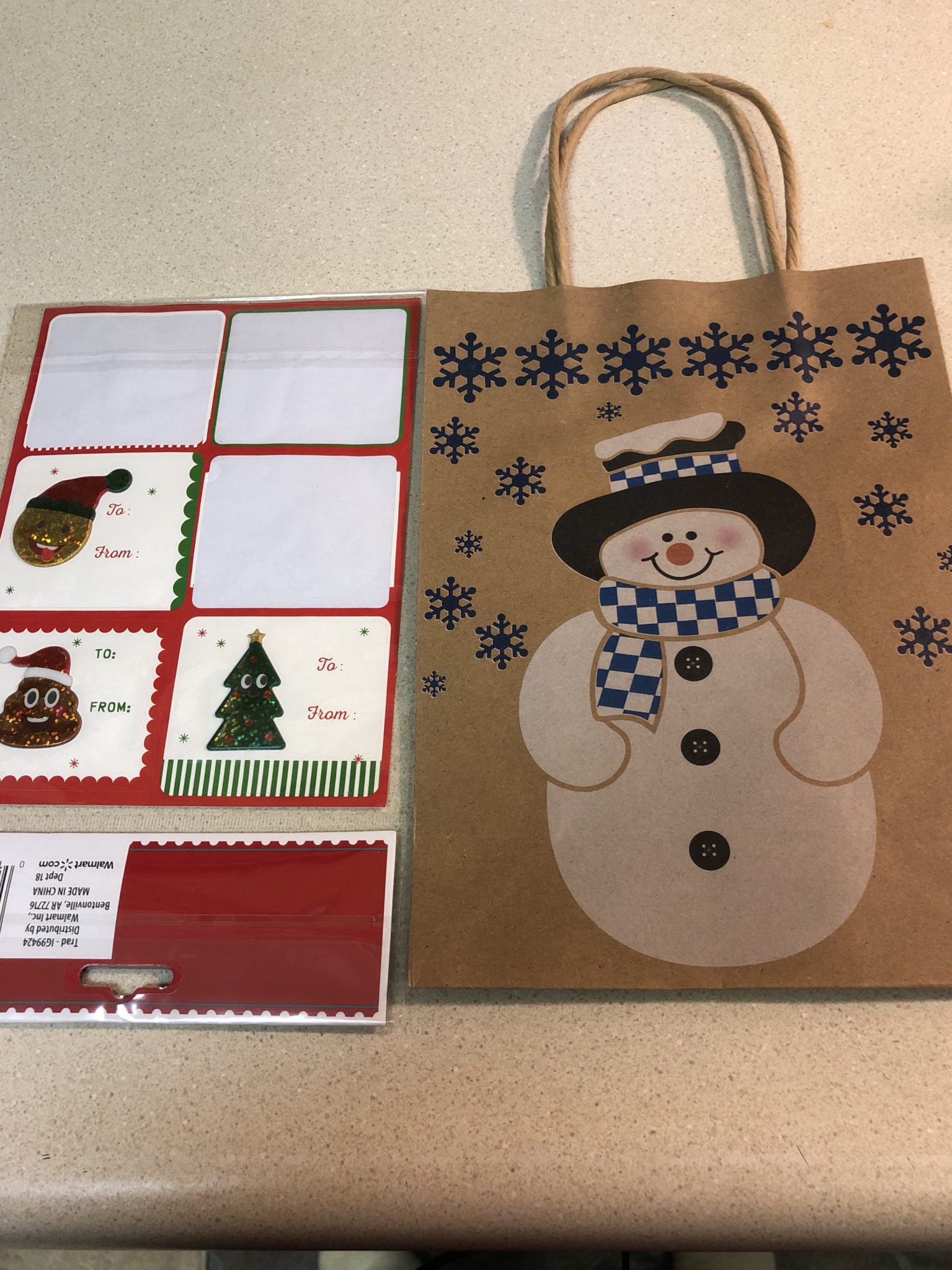 I found these paper snowman gift bags. They were the perfect size. For the final touch, I used gift tags with 3d stickers.

Is there anything I missed? What fun items have you included in goody bags? Tell me in the comments.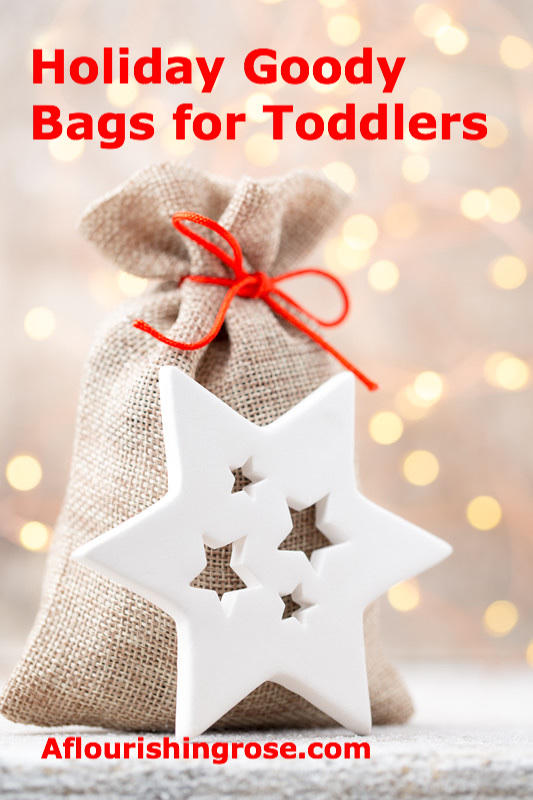 I'm sure the kids will be surprised. I hope they love them. I wish my classes a merry Christmas!