Here is another simple art activity. Lately, we've been using rubber duckies for a lot of our activities. It's a way of transitioning out of Easter themed activities into spring. I keep hoping that if I act like spring is here, then it will show up. My plan hasn't worked yet, but there must be warmer weather in our future.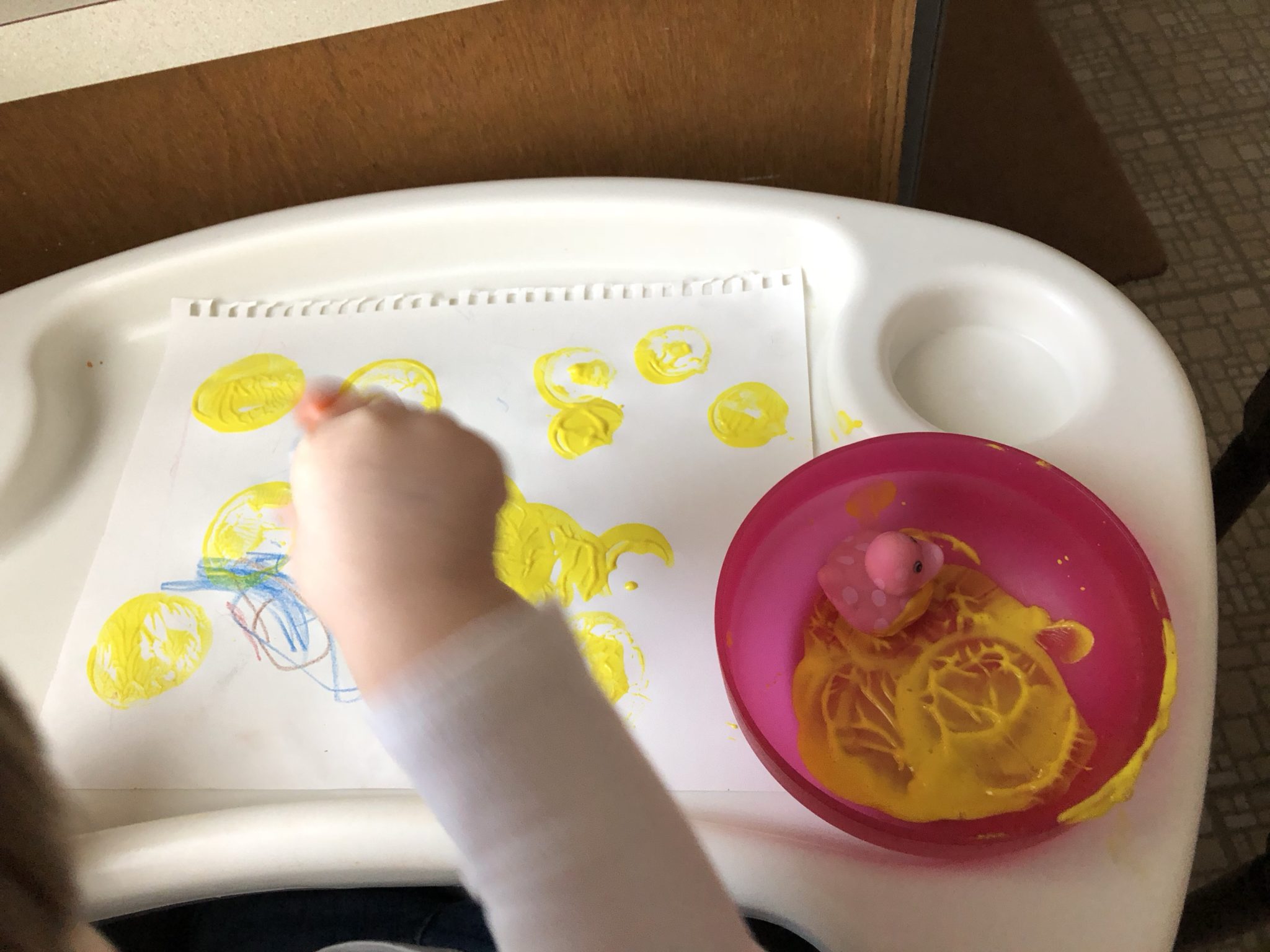 This was simple to set up. I chose one color at a time. I put a little of paint into a bowl and then showed Rosebud how to stamp using the rubber duckies.
We had two sizes of duckies so we could make different designs. Rosebud enjoyed this activity and did some paintings.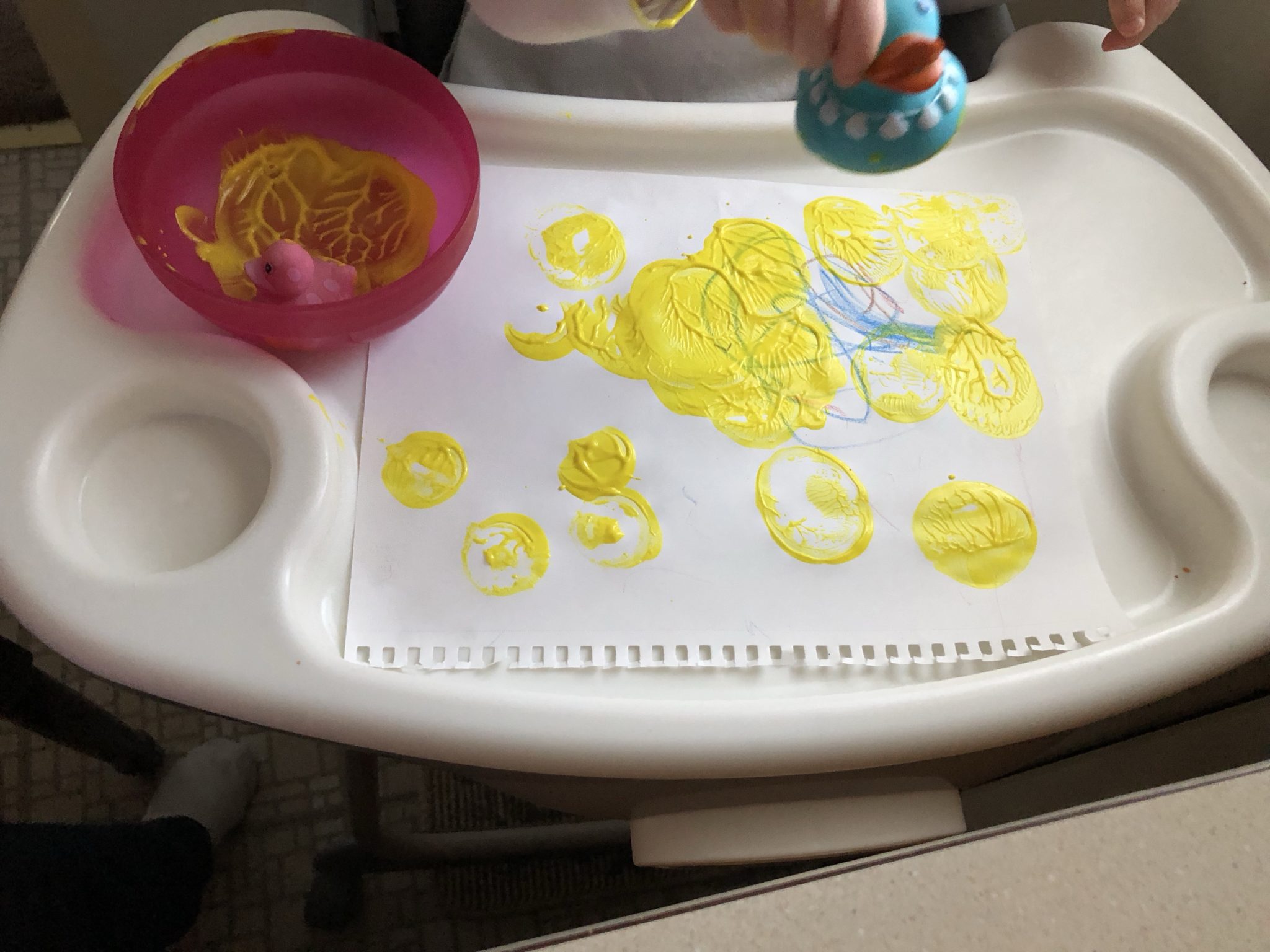 What you will need:
Finger paints,
Rubber duckies,
Paper.
Then let your child explore and make designs. You could set out multiple colors to see how they mix, but I'm not brave enough to give Rosebud anymore than one or two paints at a time.