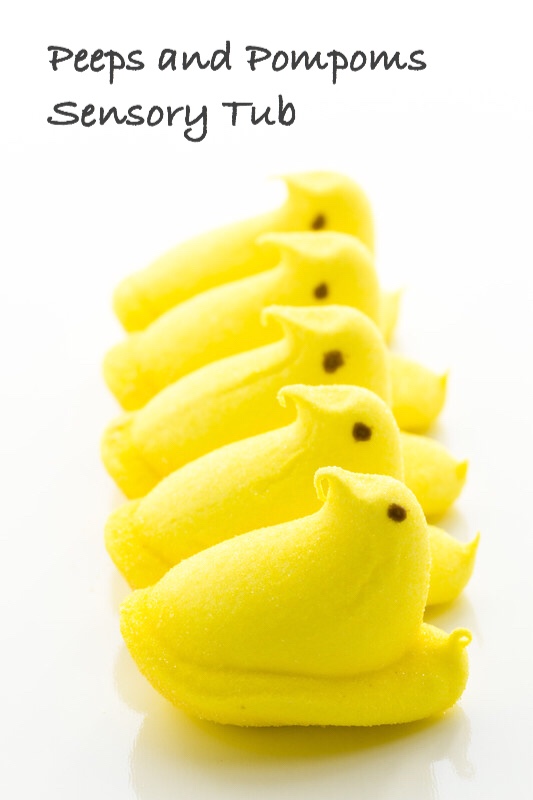 I know Easter has passed, but why not keep playing with eggs and peeps? Rosebud loves all the textures in this sensory tub.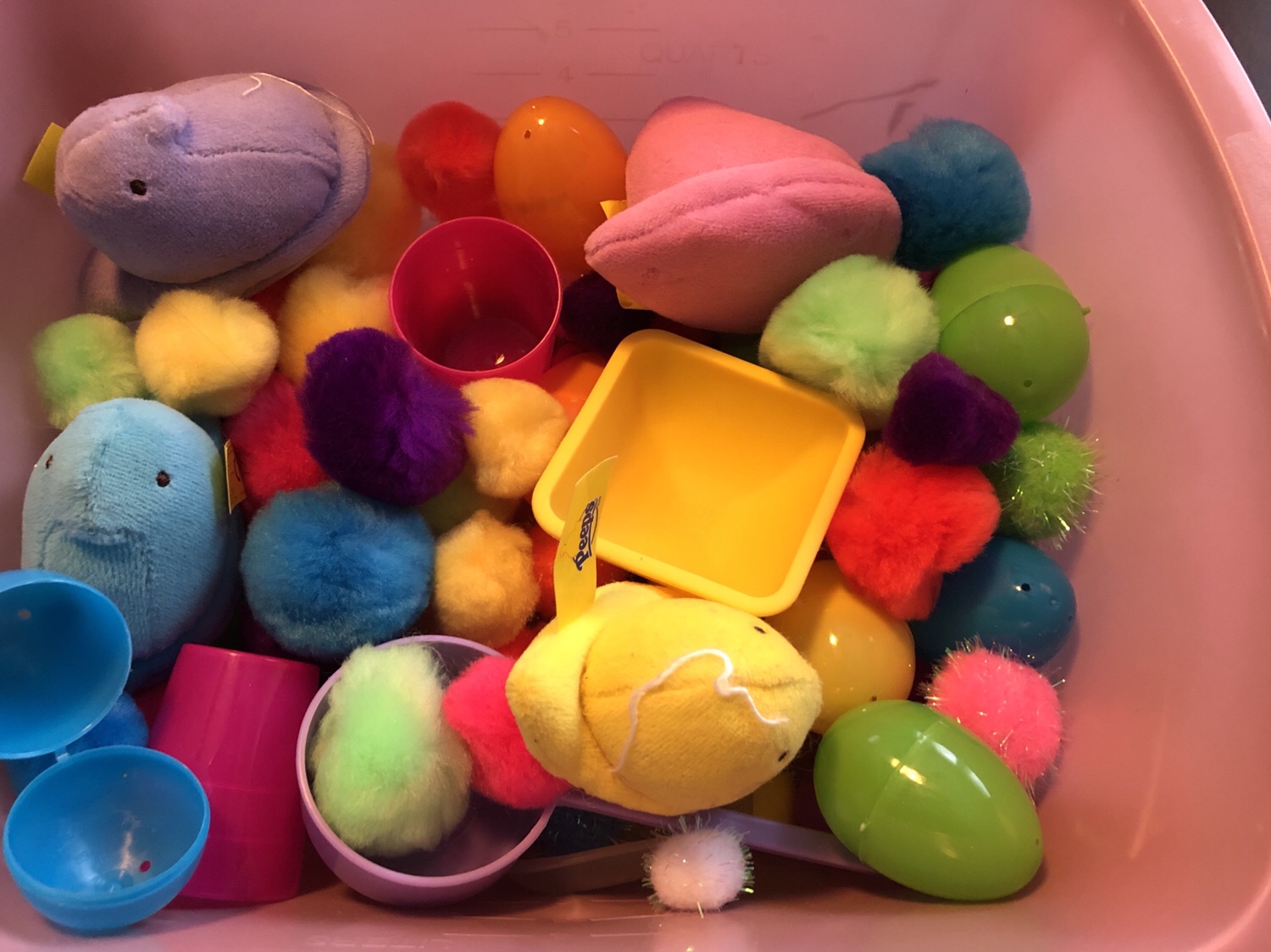 What's in the tub?
Plush peeps,
Plastic Easter eggs,
Regular and sparkly pompoms,
Small cups,
Mini shovel and spoons.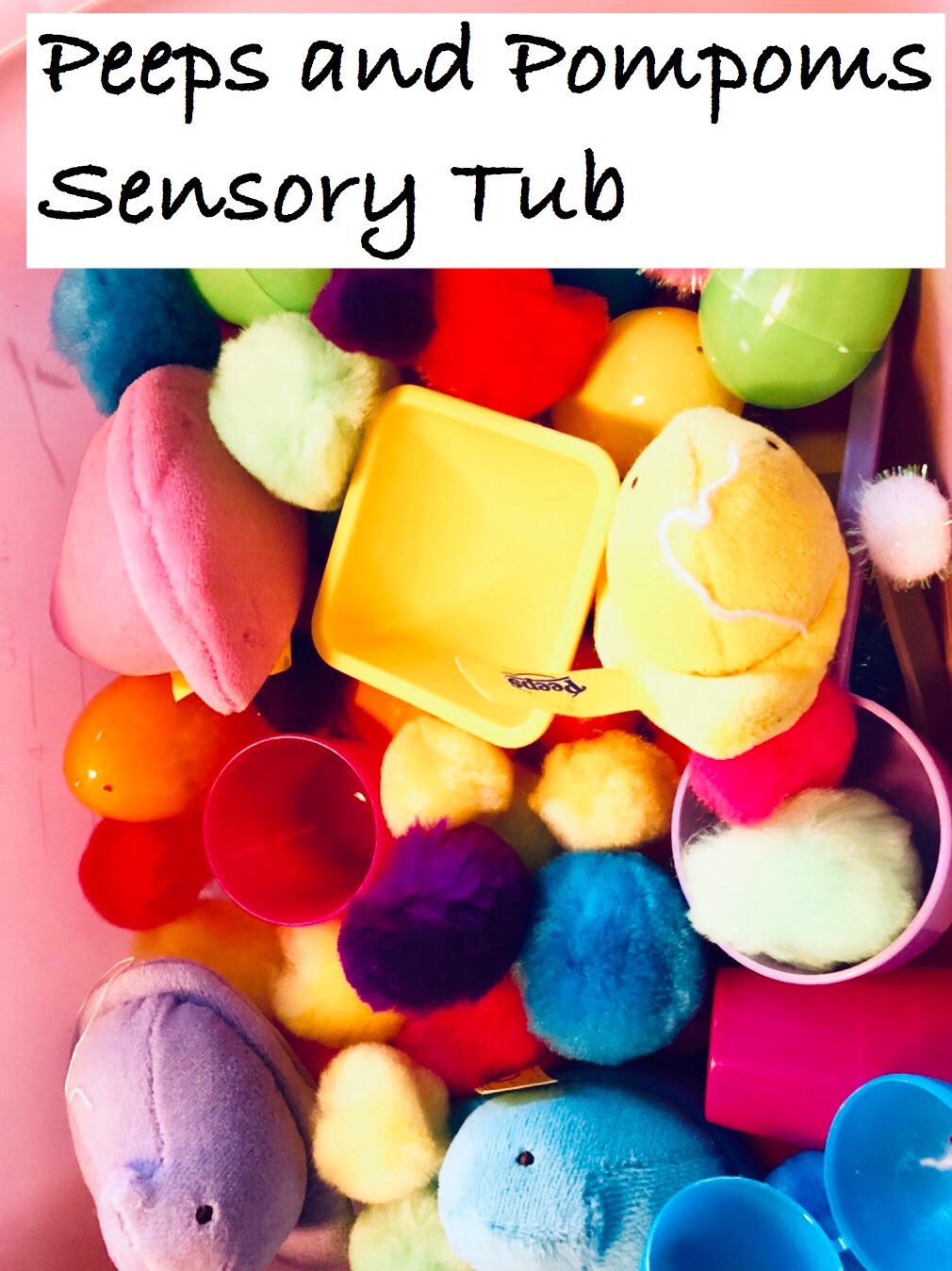 Rosebud made up her own activity. She found a basket and loves to transfer the pompoms from the tub to the basket. She does this over and over again. It's good fine motor practice. It's a really simple activity, but she loves it.