Besides the warmer weather, one of the best parts of summer for kids is the water play. Playing in the water is one of Rosebud's favorite things. There are so many benefits to water play. It can cool you off on a hot day. It's a great sensory experience for kids and you can practice almost any skill or concept using water. Plus, water is a calming activity. Are you wondering which water play toys to buy for your kids this summer? The options for water play are endless, but here is my list of the top ten water play toys for toddlers and preschoolers to get you started.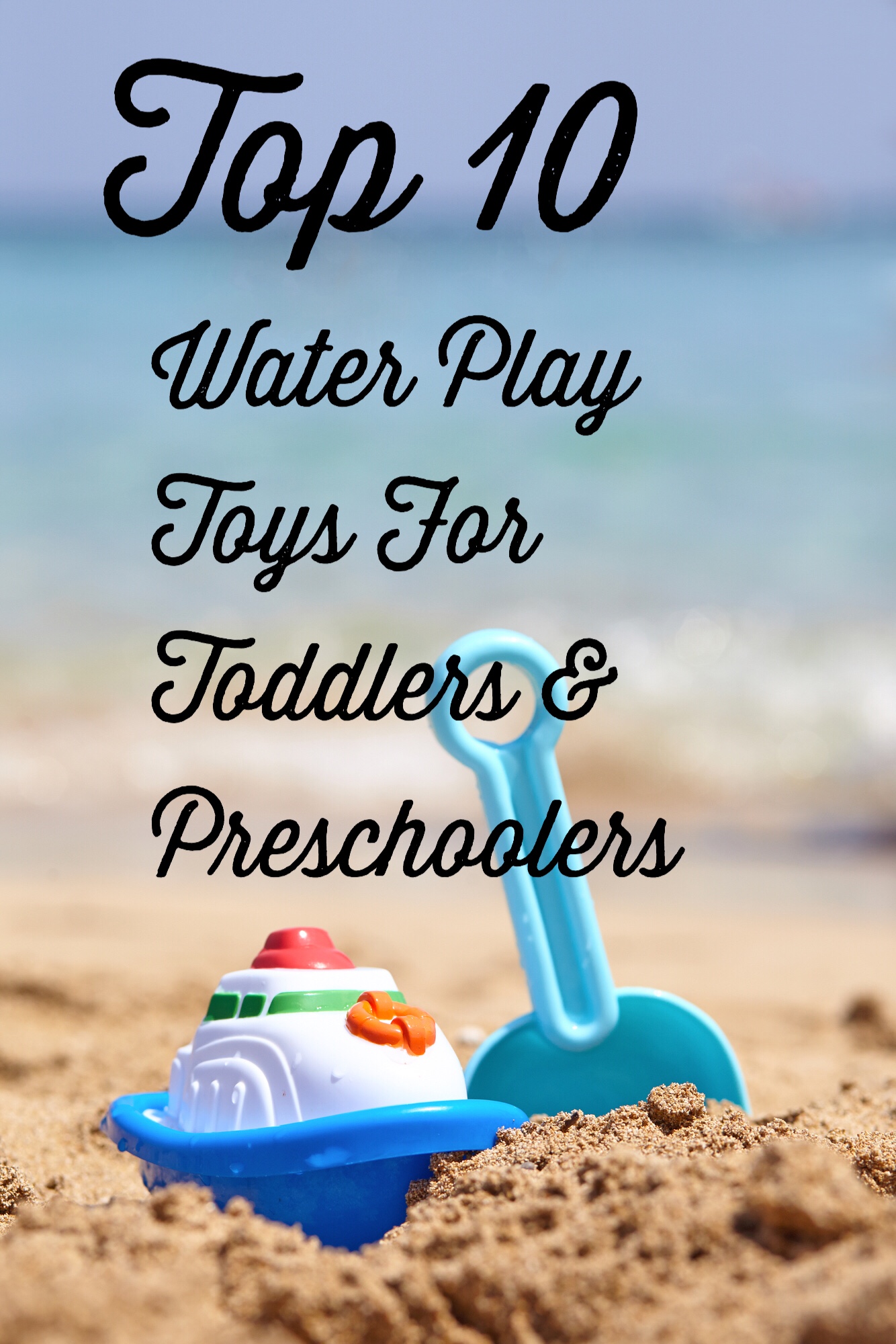 1. The Pool
One of my favorite summer time activities when I was a kid was spending time in the pool. It didn't matter what kind it was. The pools they make these days are so much fancier, but no matter which pool you choose, they are all good for water play.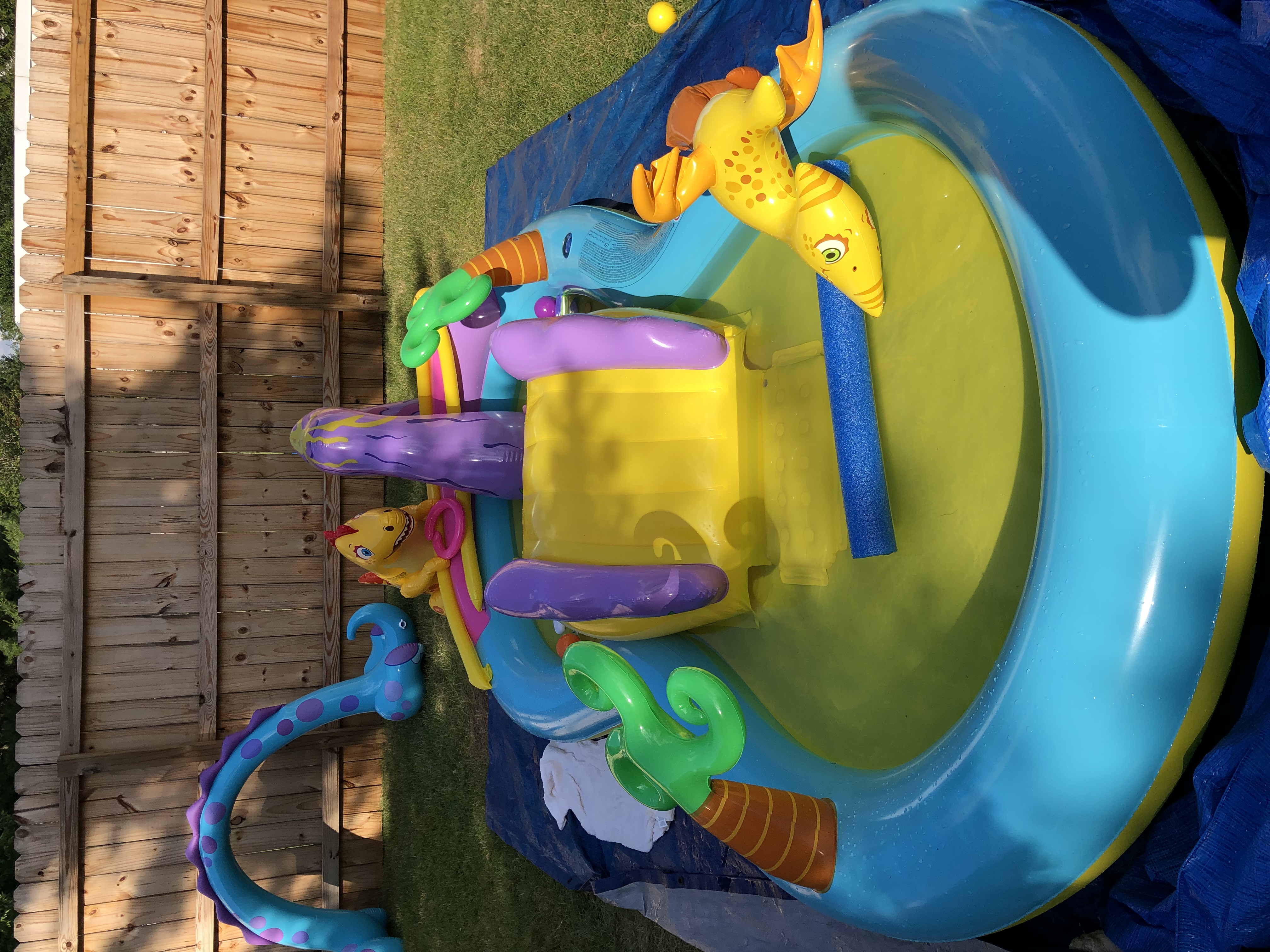 We have this pool in our back yard this year. Rosebud really loves the slide. It has other activities as well, the ring toss game and a mini basketball hoop. One of the coolest things about this pool is you can hook up your hose and there is a sprinkler that constantly gets the slide wet. I don't have it running every time we use the pool, but sometimes I put it on for her for a treat if it's super hot.

Other pool options: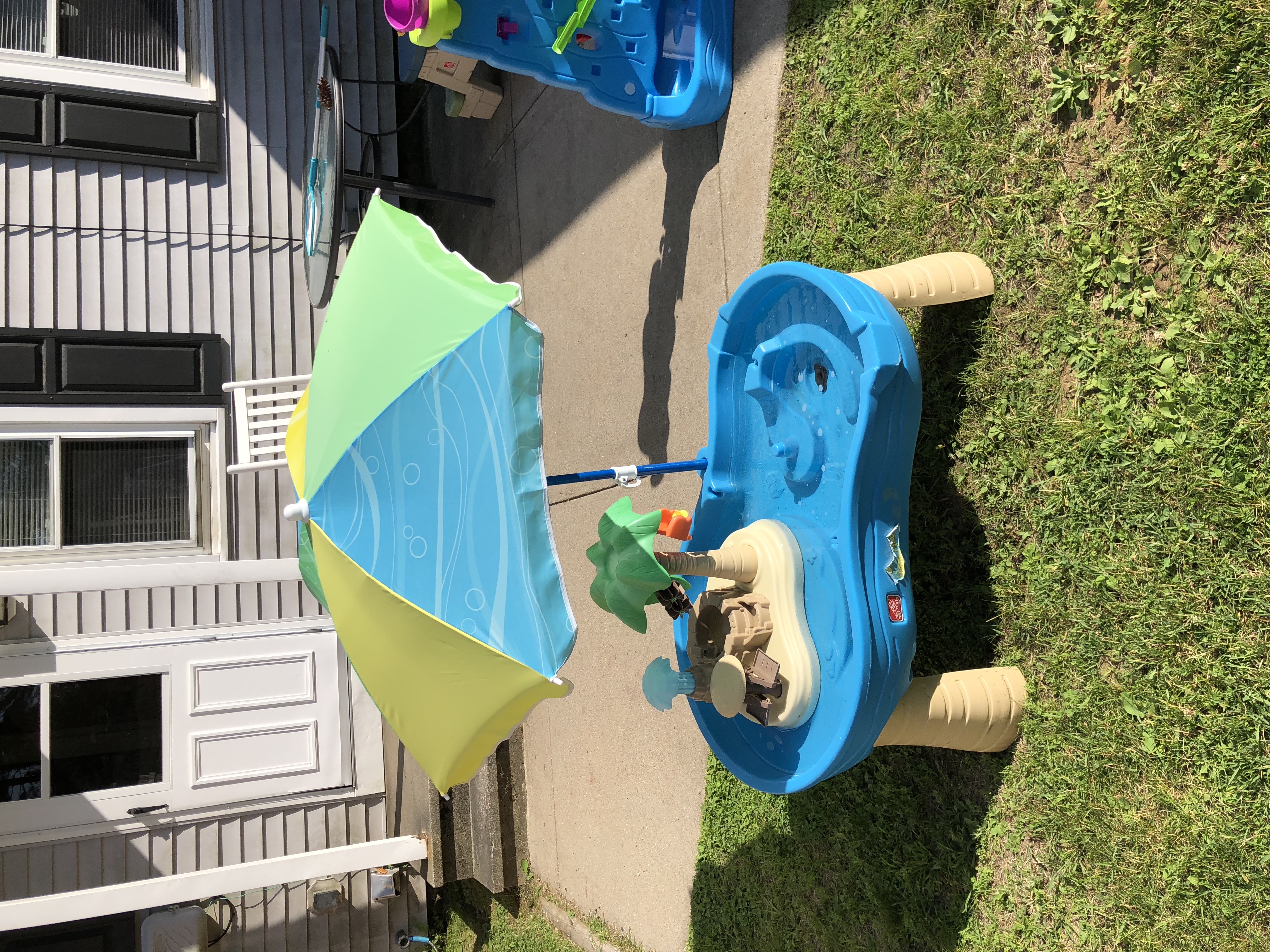 2. Water/sensory Table
Rosebud spends lot of time at this water table. These tables from Step2 come apart easily, so when Rosebud was a baby, we just put the top part on the ground and she'd sit in there to play. It has gotten a lot of use since then. Sometimes I'll add food coloring or dish soap to the water, but mostly I fill it with water and toys. then it's up to her to use her imagination. She usually sings songs and tells stories about her baby ducks as she plays. I love water tables because they are open ended and you can use almost any kind of toy. Keep reading for more toy ideas for the water table.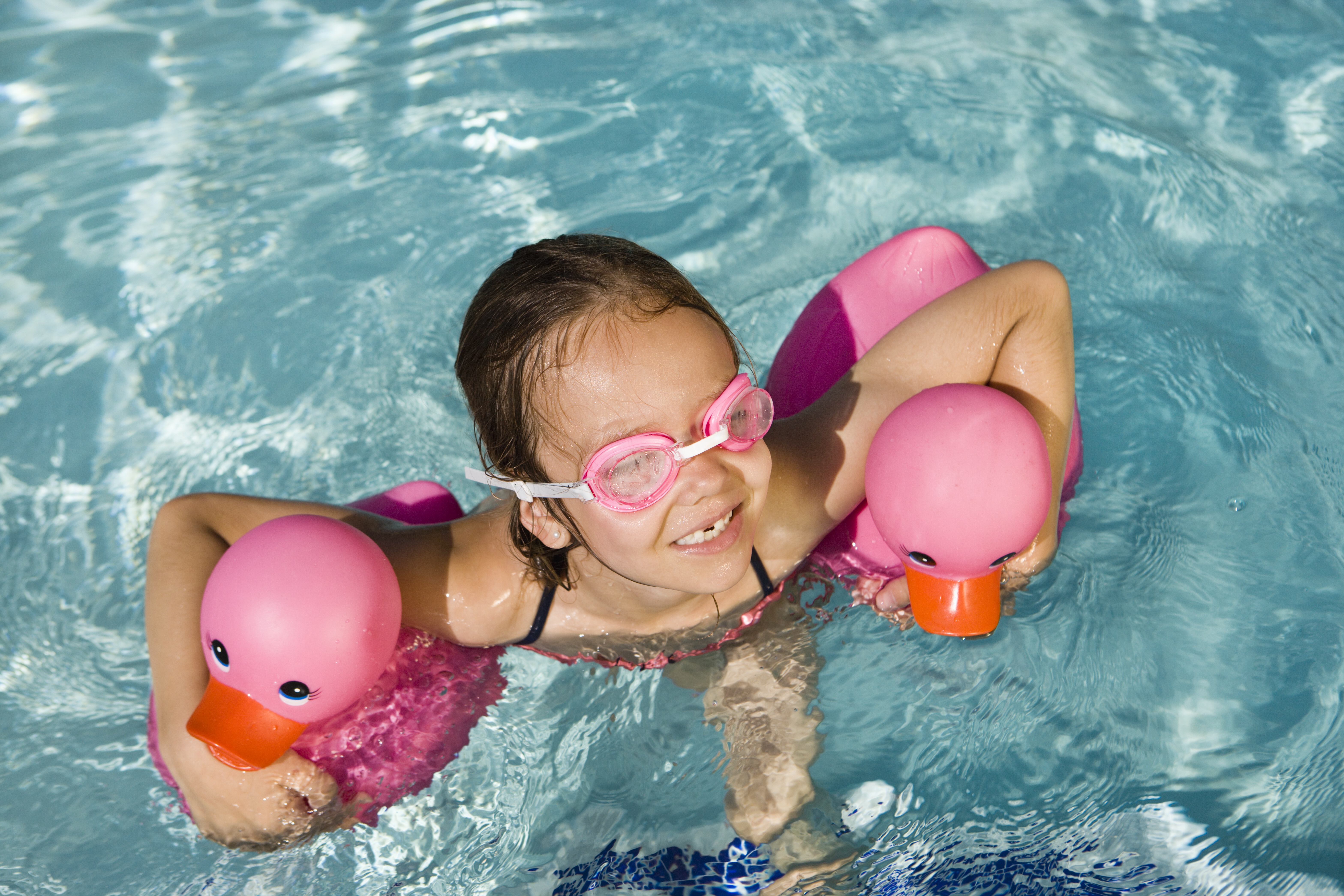 3. Squirting Toys
Toddlers love toys that squirt. They are not only a fun toy for water play, but the squeezing really helps toddlers work on their fine motor skills. Plus, I mentioned needing toys for those water tables.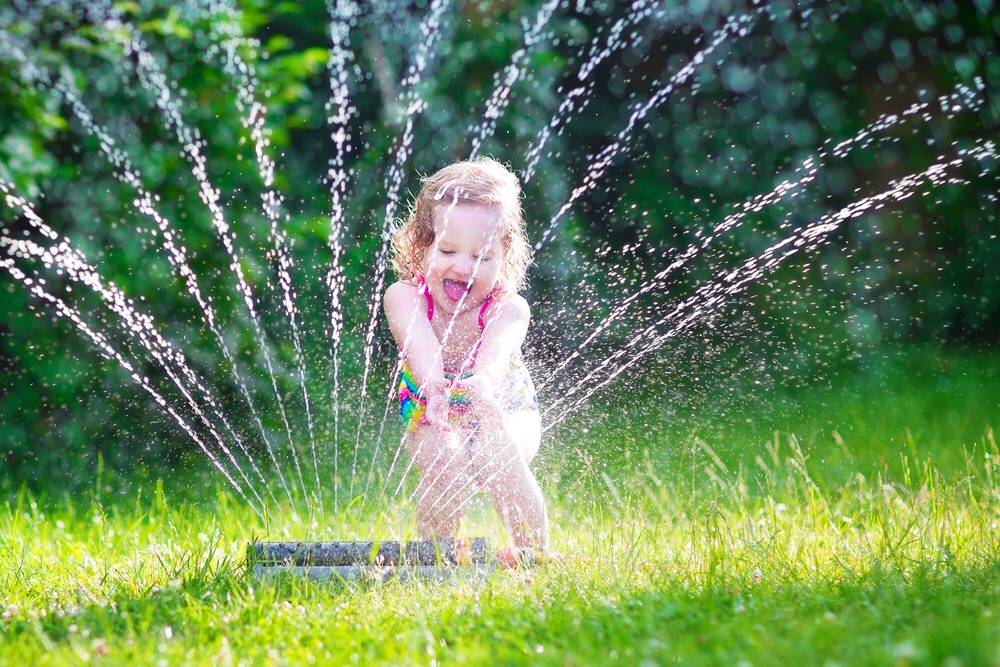 4. Sprinkler
What could be more fun than a sprinkler? Some toddlers take a while to warm up to this, but others jump right in. If you had older kids as well, it'll definitely be a big hit!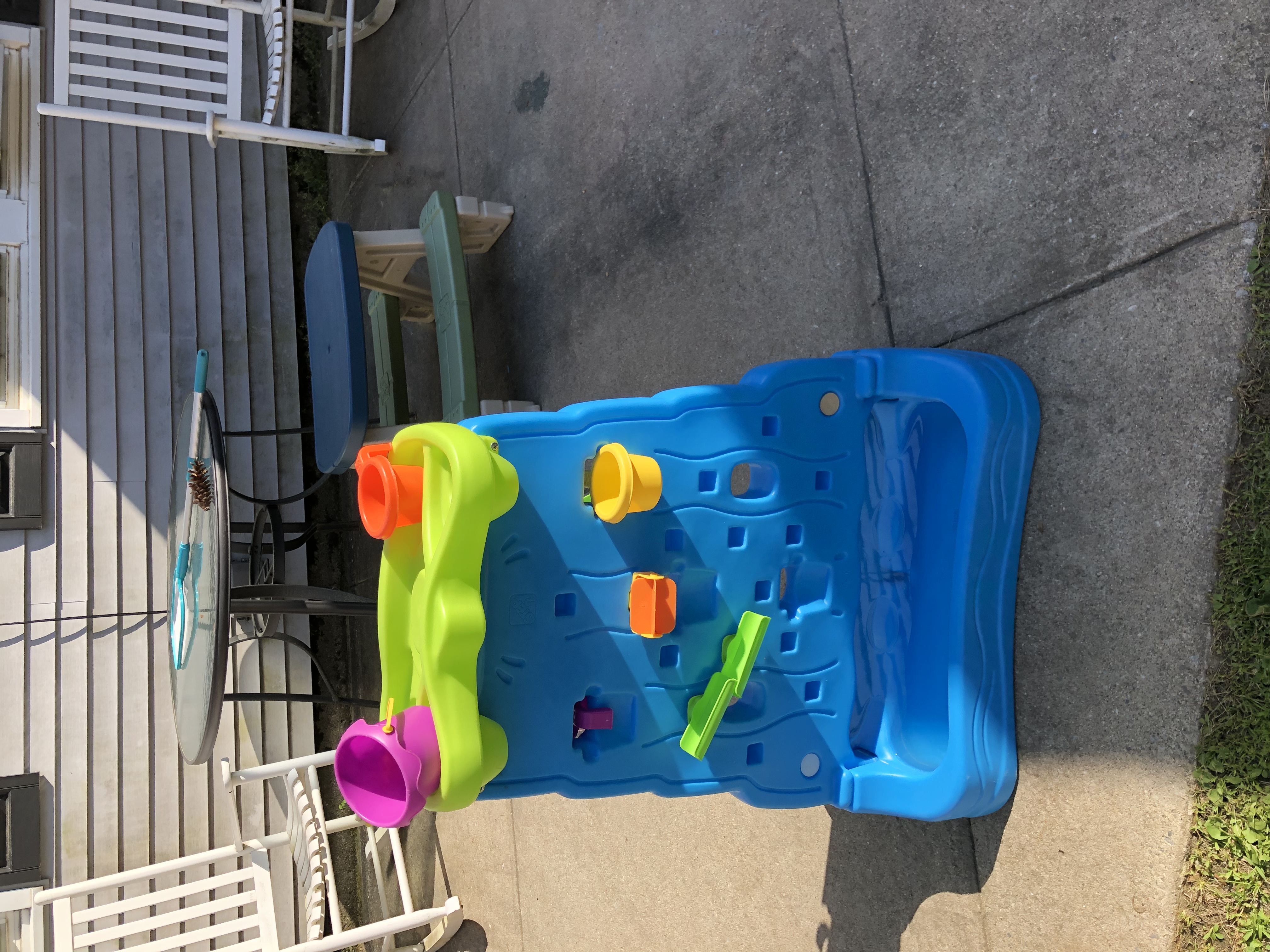 5. Waterfall Wall
This is a neat concept. We bought this for Rosebud this summer. She played with it a lot at first before we set up the pool. What I like about this waterfall wall play center is that you can move the parts around to make the water move in different ways. The only thing is I wish there were more pieces.

This toy uses the same concept, but is a bath toy instead.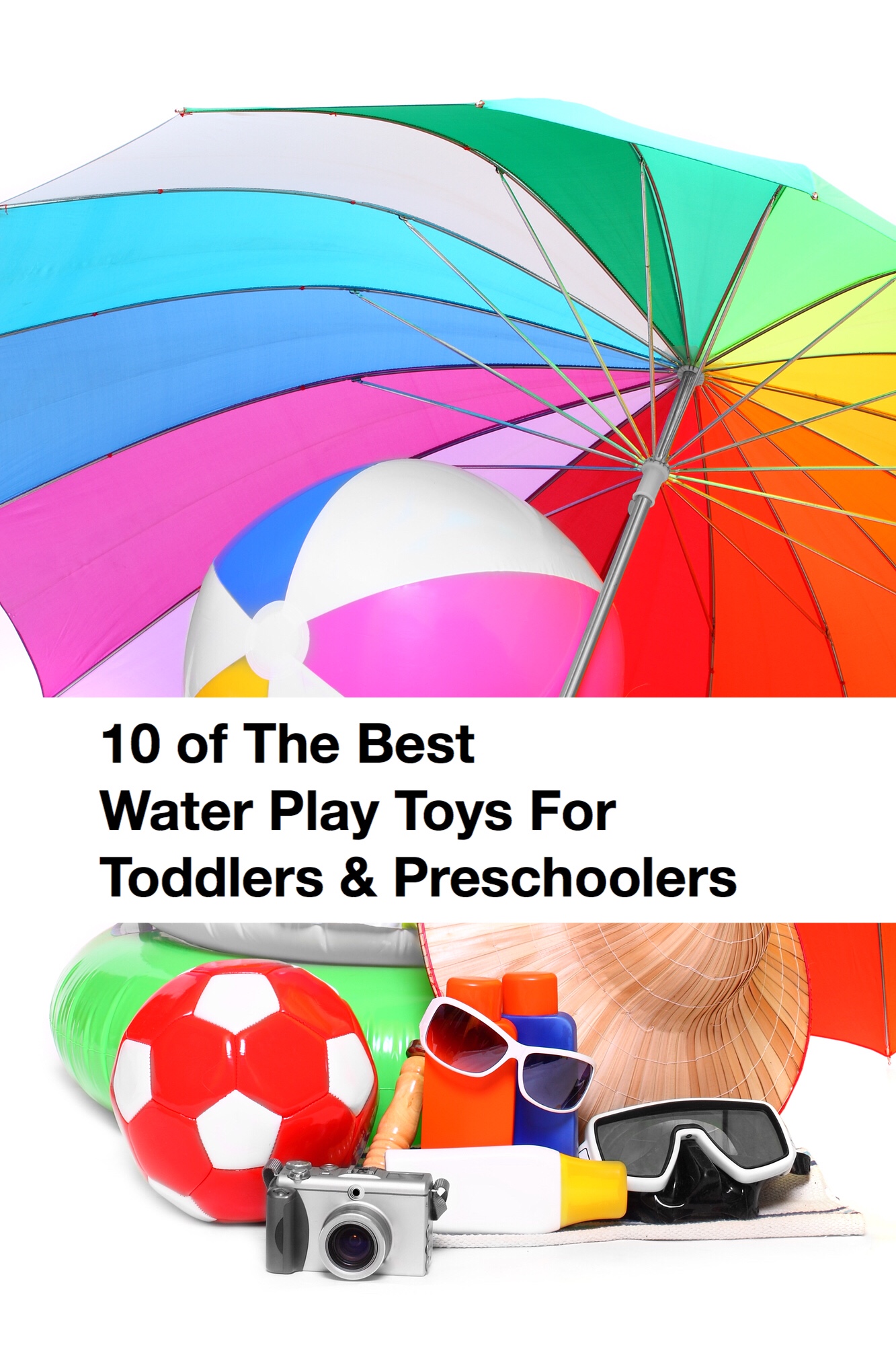 6. Water Wheel
A water wheel is a great addition to any kids pool or water table.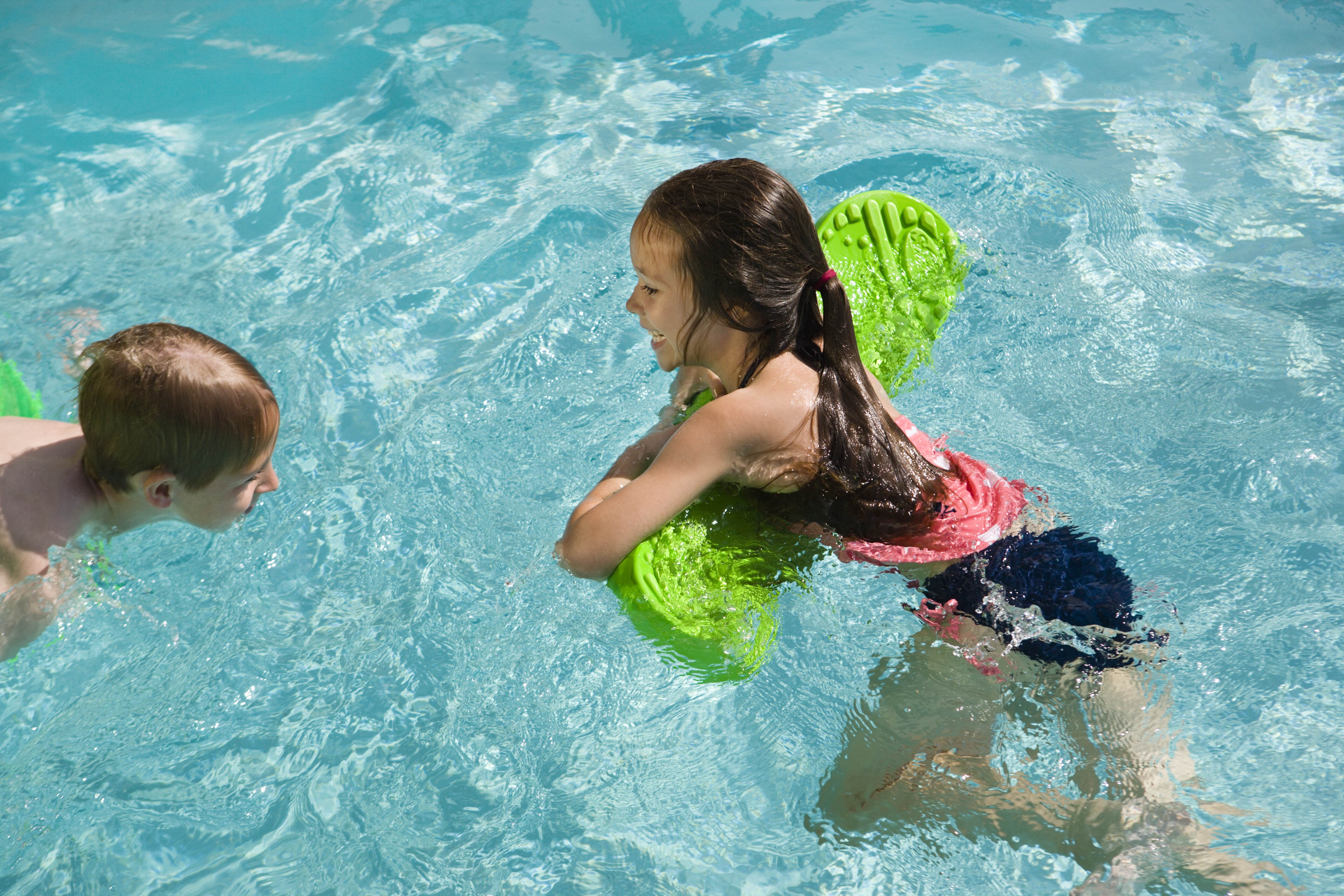 7. Floating Toys
Beach balls, rings or anything else that floats.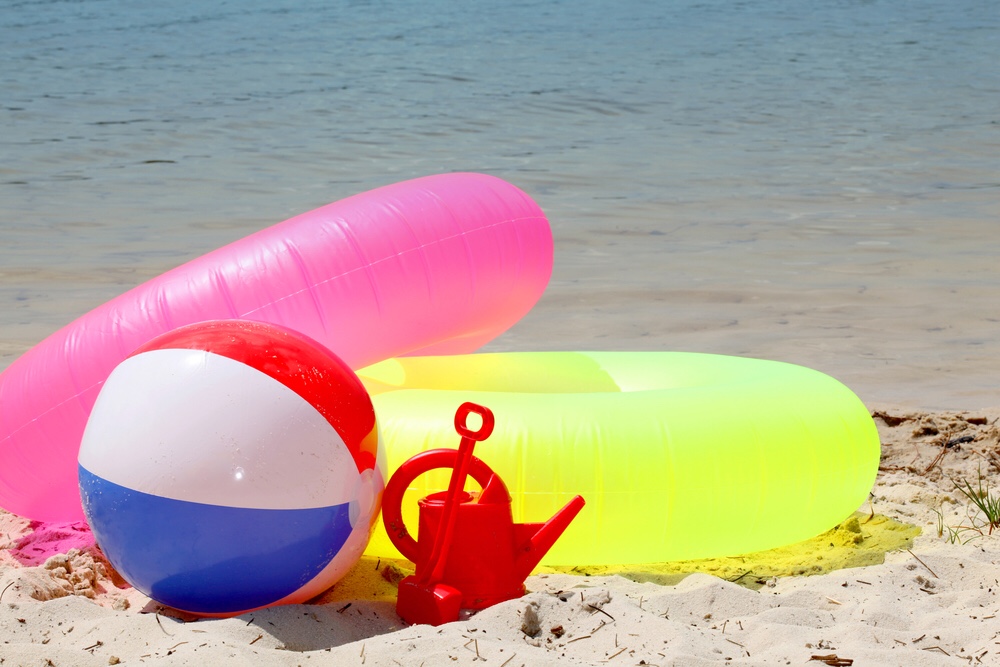 8. Household items
Measuring cups, funnels, strainers, scoops, small buckets. Watering can. Sponges or whatever else you can think of. The sky is the limit with this one. You can tie science and math in with these options. Seeing which toys sink or float. Using different sized scoops and or cups. Filling different sized bottles. You never know what kids will come up with when they have a few random items to work with.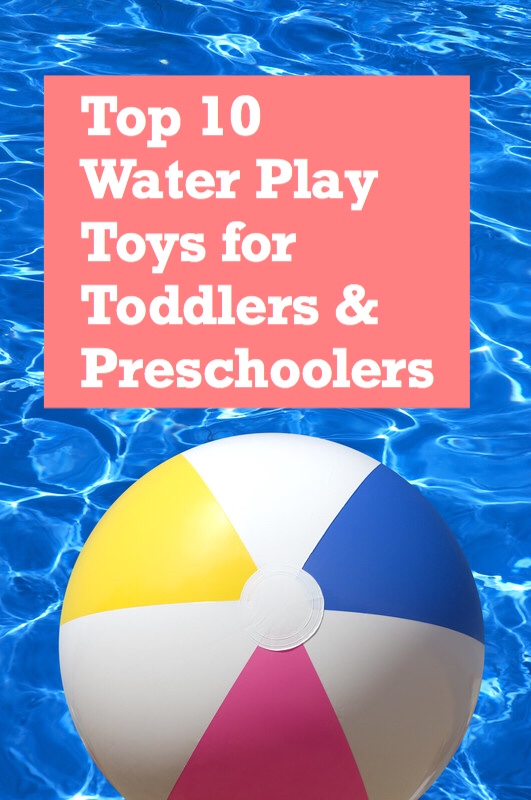 9. Water Drawing Mat
Are you ready for some mess free water play? This toy is great if you want your kids to play with water, but don't have the time for regular water play preparations. This could be an indoor or outdoor toy. I like how this toy incorporates water play into art. It's a unique toy. Rosebud has one and she can spend forever drawing pictures on the mat.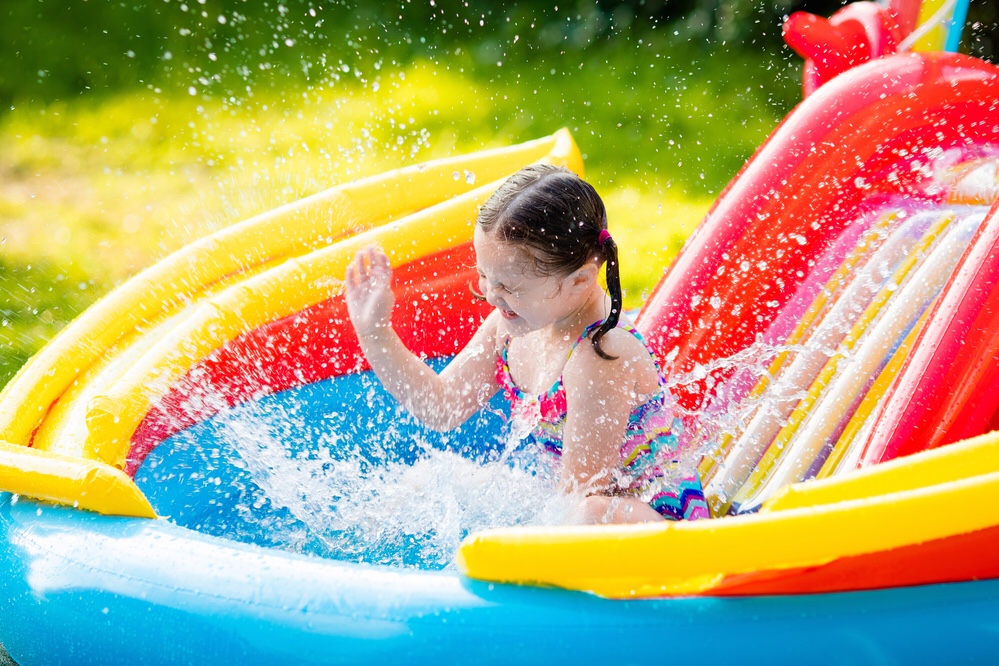 10. Water paints, crayons and water blocks
I'll leave you with some unconventional water toys that can bring out your kids creative side.


Are there any awesome water play toys that your kids love that I should add to this list? Let me know in the comments.