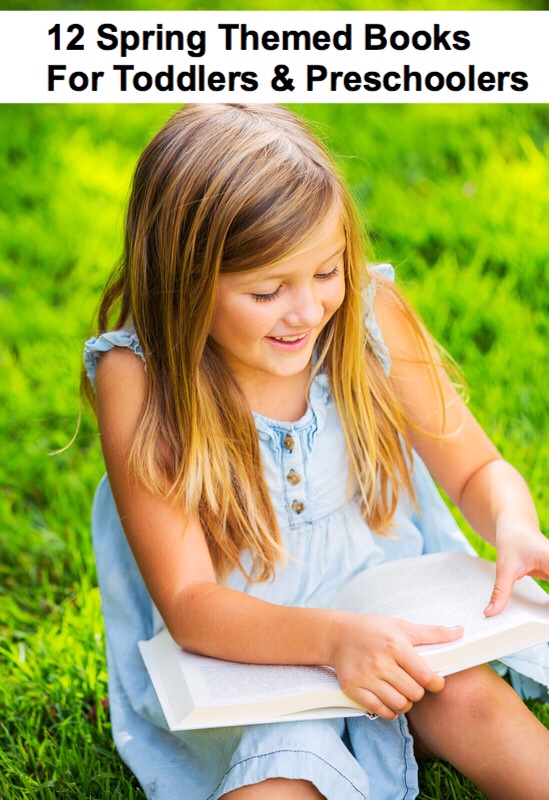 Every season, I like to switch up the books that are out for Rosebud. A couple weeks ago, I brought out the books we have for spring. She still loves some of the board books that she enjoyed last year which is why I'm including them in this list. She knows many of her books by heart and likes to pretend to read them to me. She also is starting to get into longer stories as well. This list is a mix of books for toddlers and preschoolers because you never know what will capture their attention. There are so many books out there and this is just a sampling of what you can find for spring themed books.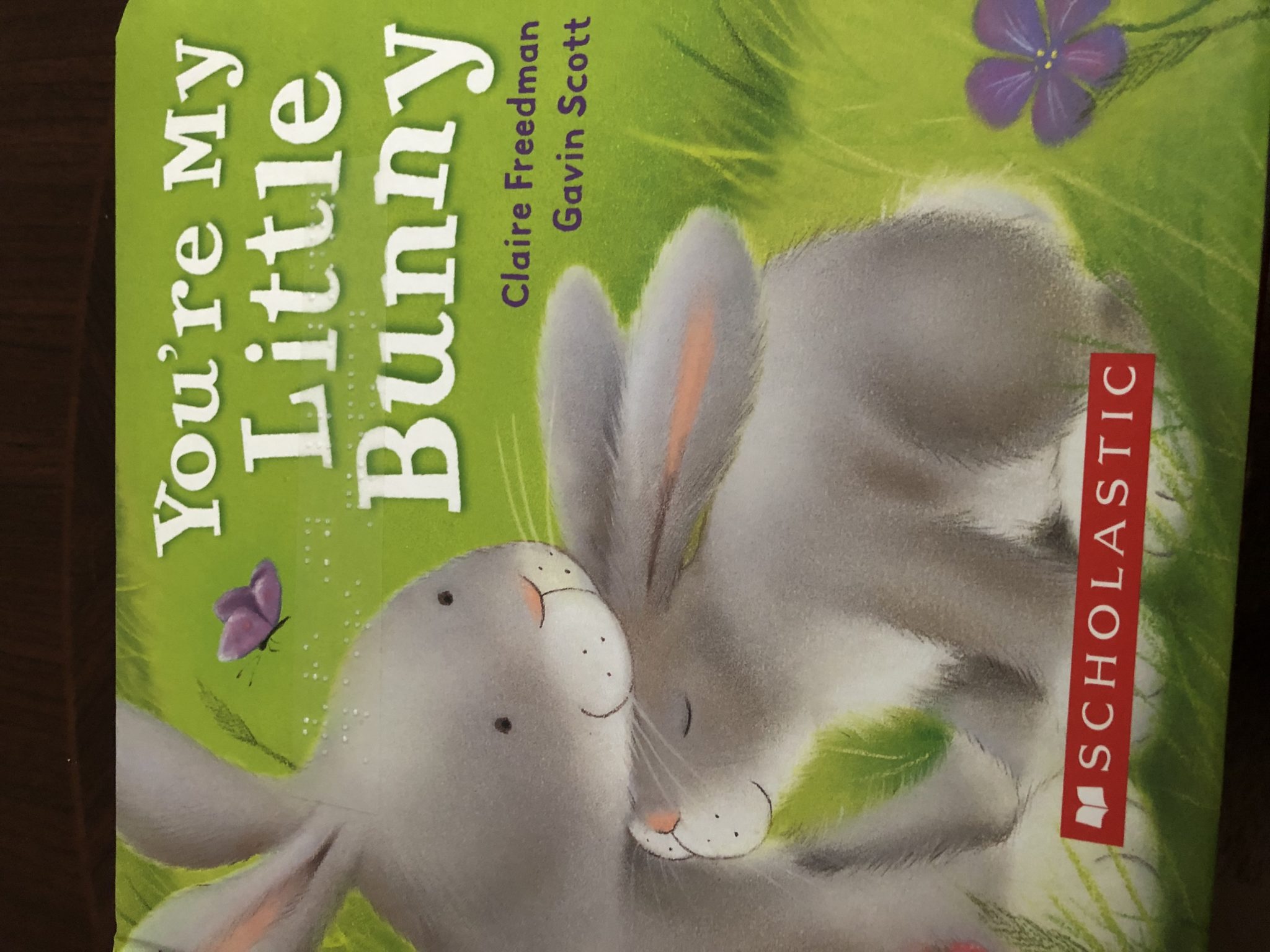 You're My Little Bunny by Claire Freedman
This is perfect for bedtime. Follow the adventures of a busy bunny. The book ends with the bunny snuggling up to mother bunny. It's a perfect way to end the day.

When Spring Comes by Keven Henkes
In this book, children can learn the differences between winter and spring. The snow melts, the birds sing and the plants grow. When spring comes, the world transforms.

The Rainy Day by Anna Milbourne
A group of children take a walk and see the effect that rain has on plants, animals and soil. It's a great way to introduce the concepts of how clouds are made and how weather changes.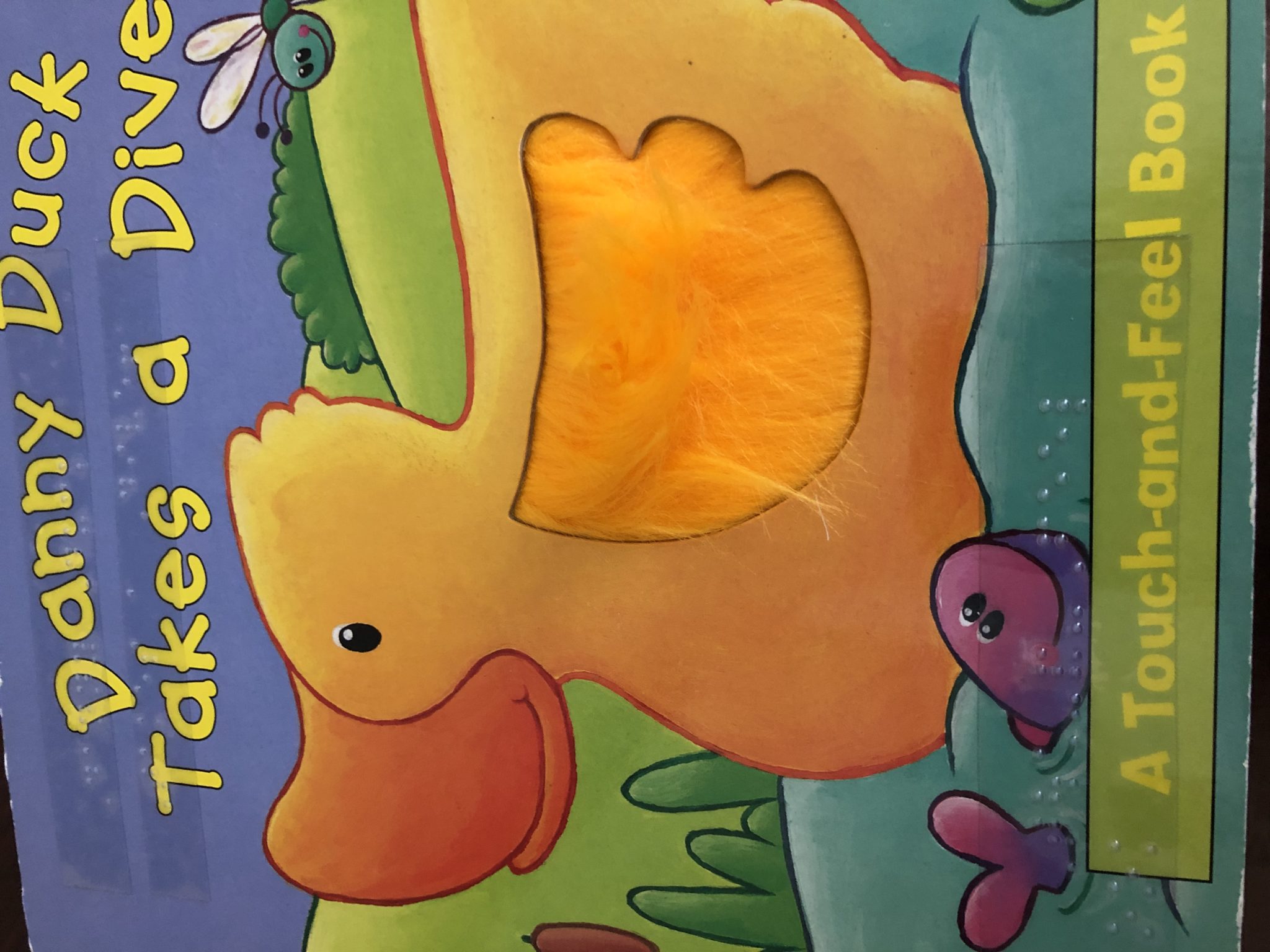 Danny Duck Takes a Dive by Debbie Rivers-Moore
Danny duck is scared to go in the water until he jumps in and decides that he likes it. It's a great book about getting over fears and trying something new with the help of your friends. It's touch and feel as well.

The Tiny Seed by Eric Carle
This is a great book about the life cycle of plant. It's in simple language that kids will understand and it's by Eric Carle. Any of his books about bugs are great for spring. Rosebud loves The Very Hungry Caterpillar and The Very Busy Spider.
It's Not Easy Being a Bunny by Marelyn Sadler
This book is about a bunny who is unhappy being a bunny. He tries being other animals, but discovers that it is better to be himself after all. This is a great read for teaching about self acceptance and being happy with who you are.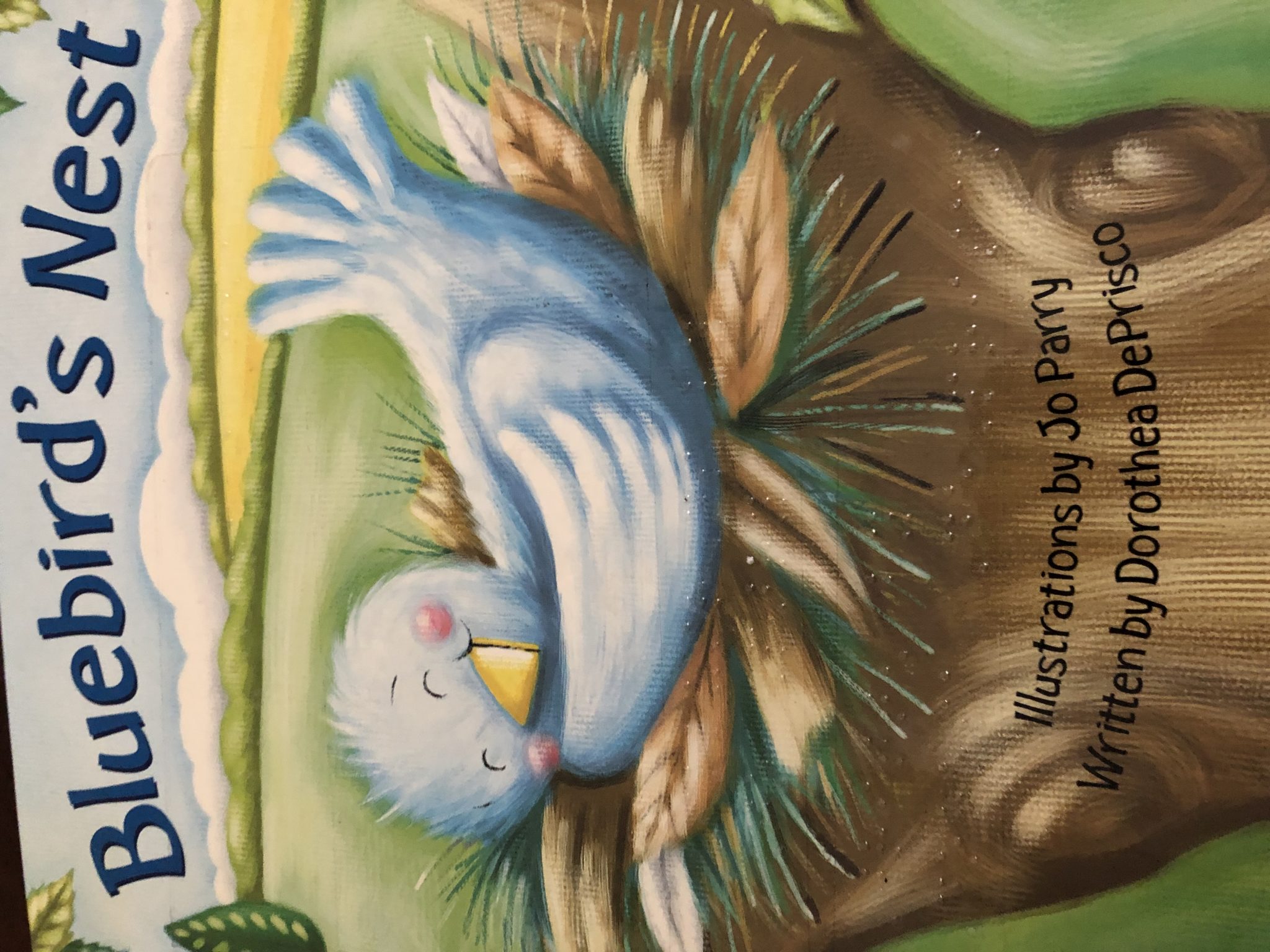 Bluebird's Nest by Dorothea Deprisco
Follow Bluebird as she builds her nest with the help of other birds and by spring, her nest is complete. This book is touch and feel. As she builds her nest, you can feel it getting larger. It also has a pop-up in the end.

Mouse's First Spring by Lauren Thompson
Mouse and Mama go out to play and discover that spring is here. He finds a butterfly, a bird and more. This book comes in a paper back or a shortened board book version for toddlers.

The Ugly Caterpillar by Carl Sommer
Speckles the Spider and Crumbs the Cricket think Katie the Caterpillar is too ugly to be their friend. Annie the Ant doesn't agree and her and katie become best friends. This story teaches children about kindness, friendship and beauty in all things.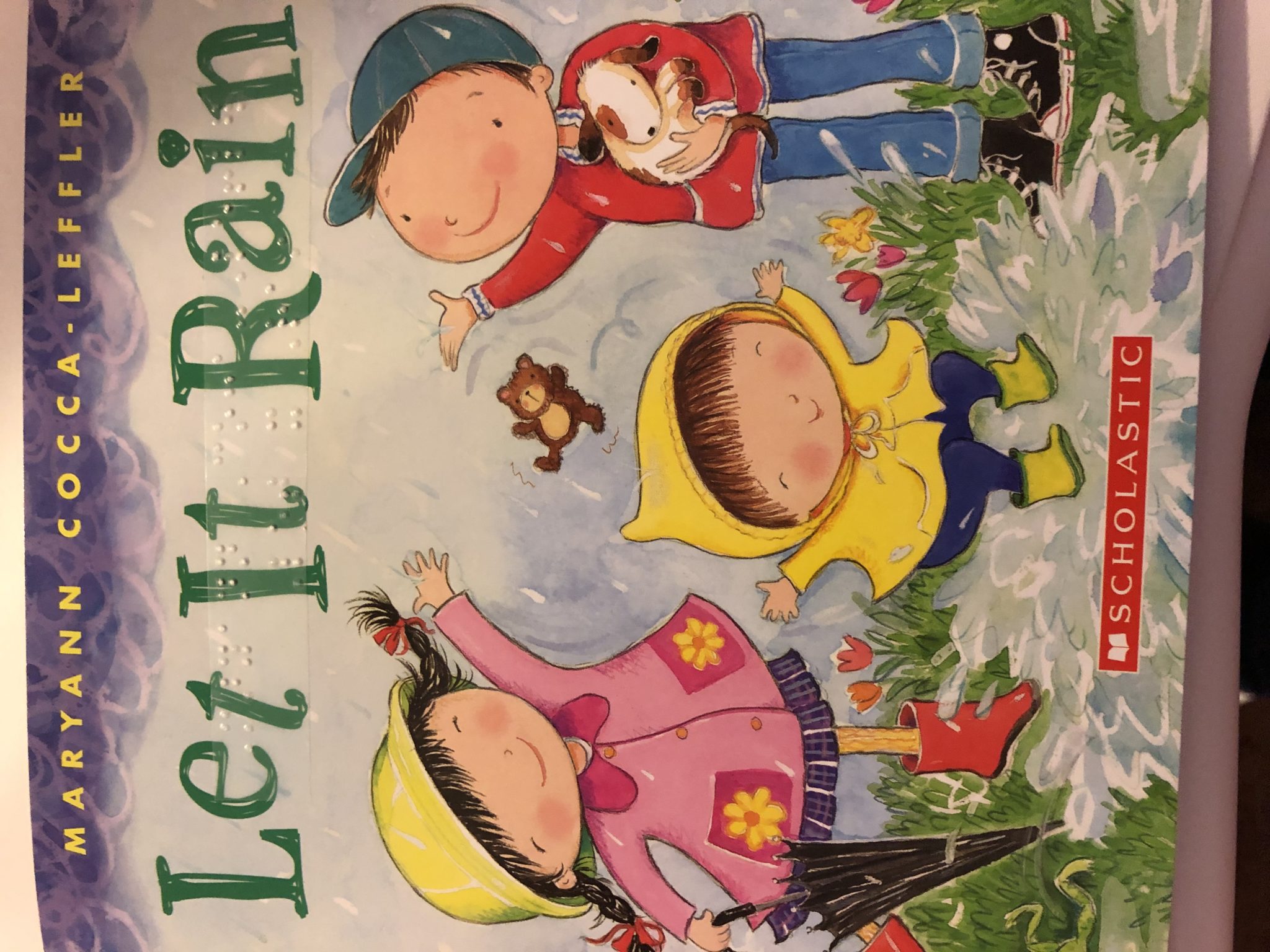 Let It Rain by Maryann Cocca-Leffler
This is a cute rhyming book that takes you through spring up until the start of summer. This book has everything related to spring. Birds, bees, rainbows and even newborn kittens. The rhymes and short text on each page makes it a great read with toddlers.

Planting A Rainbow by Lois Ehlert
In this book, children learn about planting and the colors of different types of flowers. This is a wonderful introduction to the variety of flowers that are out there.

A Rainbow of My Own by Don Freeman
Find out what happens when a little boy wants to play with a rainbow.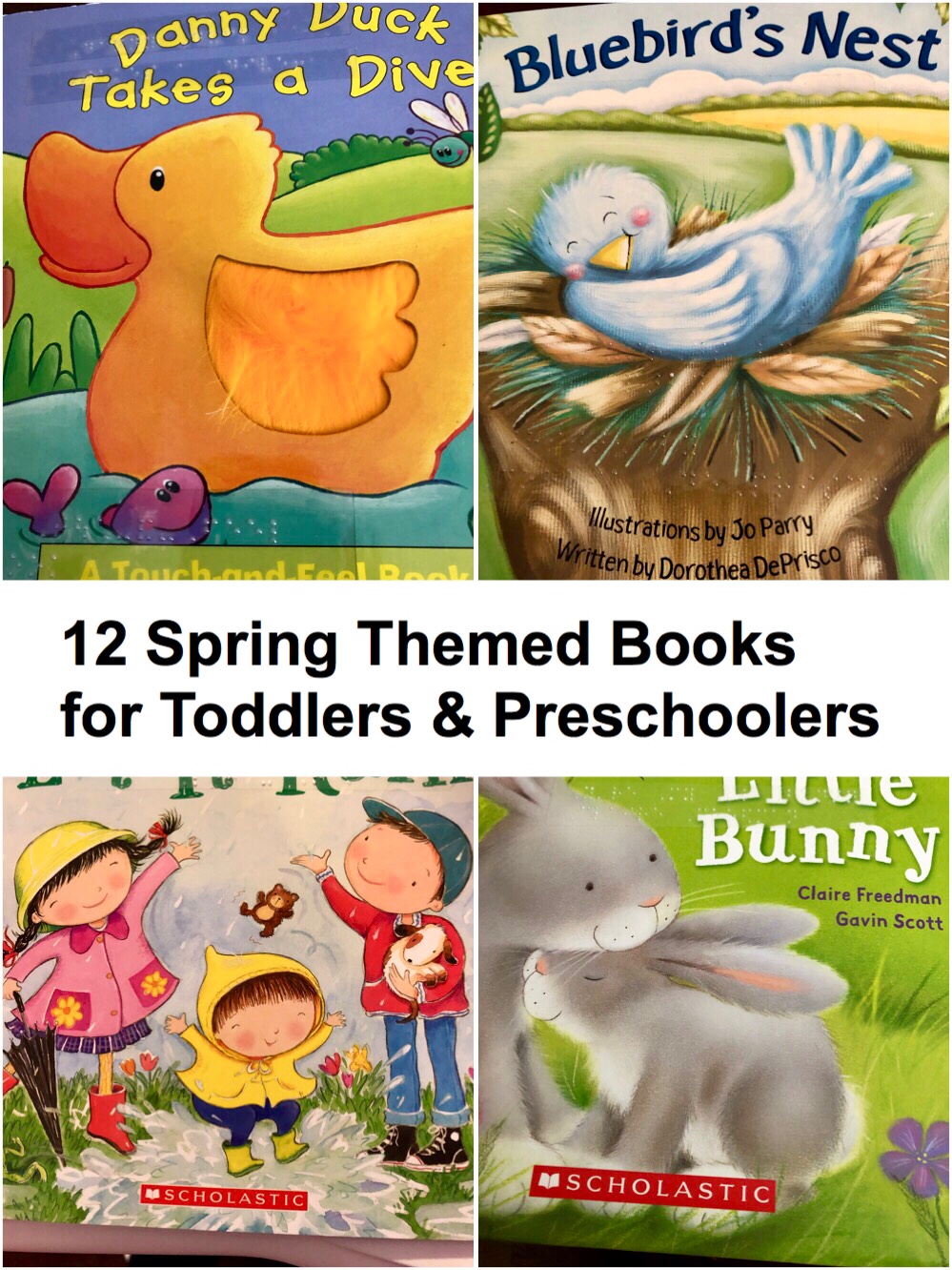 There are so many great books out there. I'm sure there are many I have never read that would be a fantastic addition to our book shelf. What are your favorite spring books? Let me know in the comments.