As I've mentioned before, I love interactive books. While there seems to be less and less of them being made, I search for them anyway. When I was a kid, interactive elements such as scratch and sniff, 3d popups and even sound helped me get into a story. We all have different ways of learning, but I think we are much more likely to remember something when we experience something using all our senses. Since I can't read the printed words or see the pictures very well, interactive elements help me bring books to life for Rosebud. We read plenty of regular books with only words and pictures, but when we can interact with our books in another way, it's a special treat. Here are the best interactive books I've found for the summer. The book descriptions are from Amazon.com.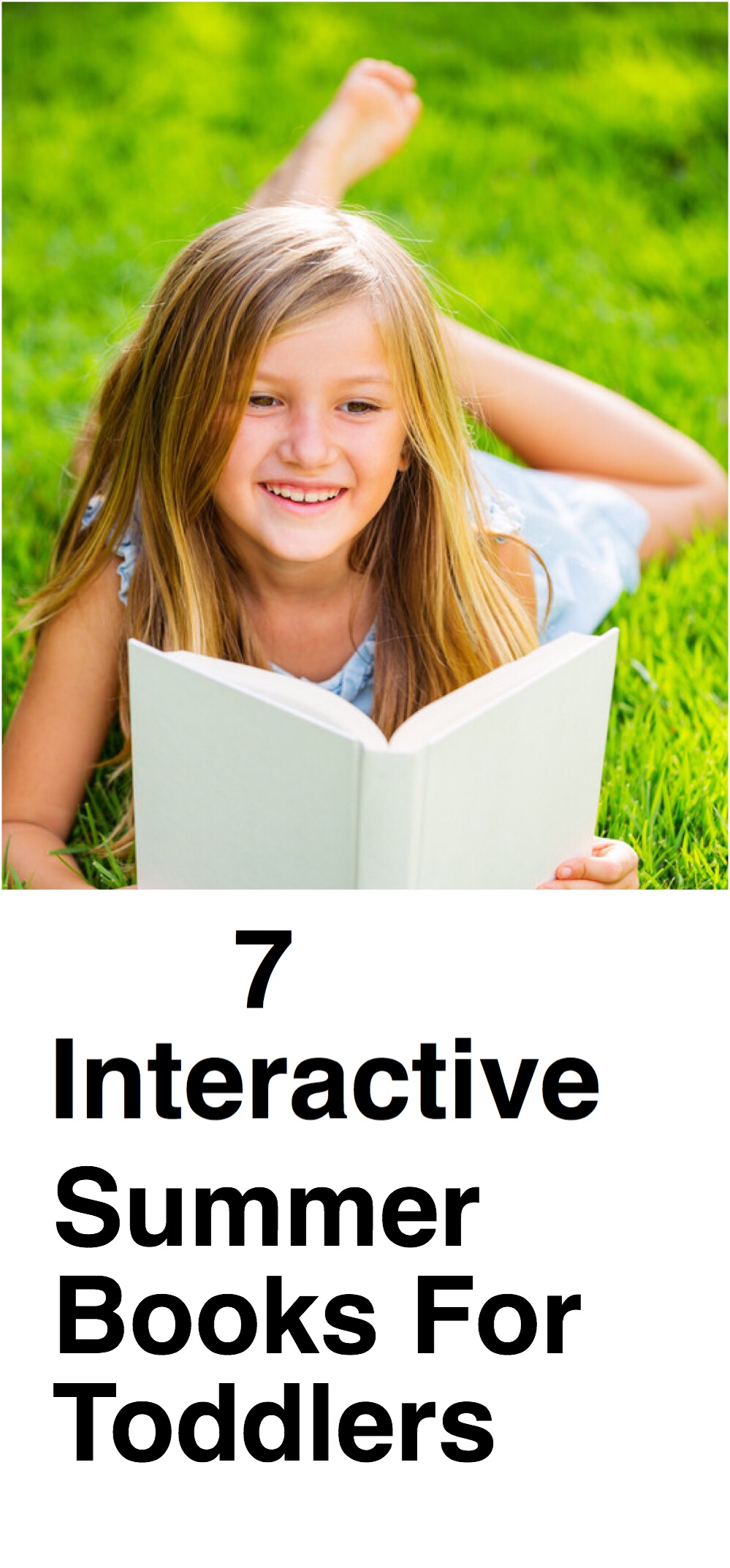 Llama Llama Sand and Sun: A Touch & Feel Bookby Anna Dewdney
While I was doing some research for this post, I was excited to come across this book. Rosebud loves her Mama Llama books and almost knows them by heart. We don't have a summer time Llama Llama book, so we will be checking this one out. It might be a little young for her at this point, but she loves books with touch and feel elements, but it would be perfect for a toddler which is why it's on my list!
Book Description
Read along with Llama Llama as he splashes in the waves and plays in the sand in this brand-new touch-and-feel board book!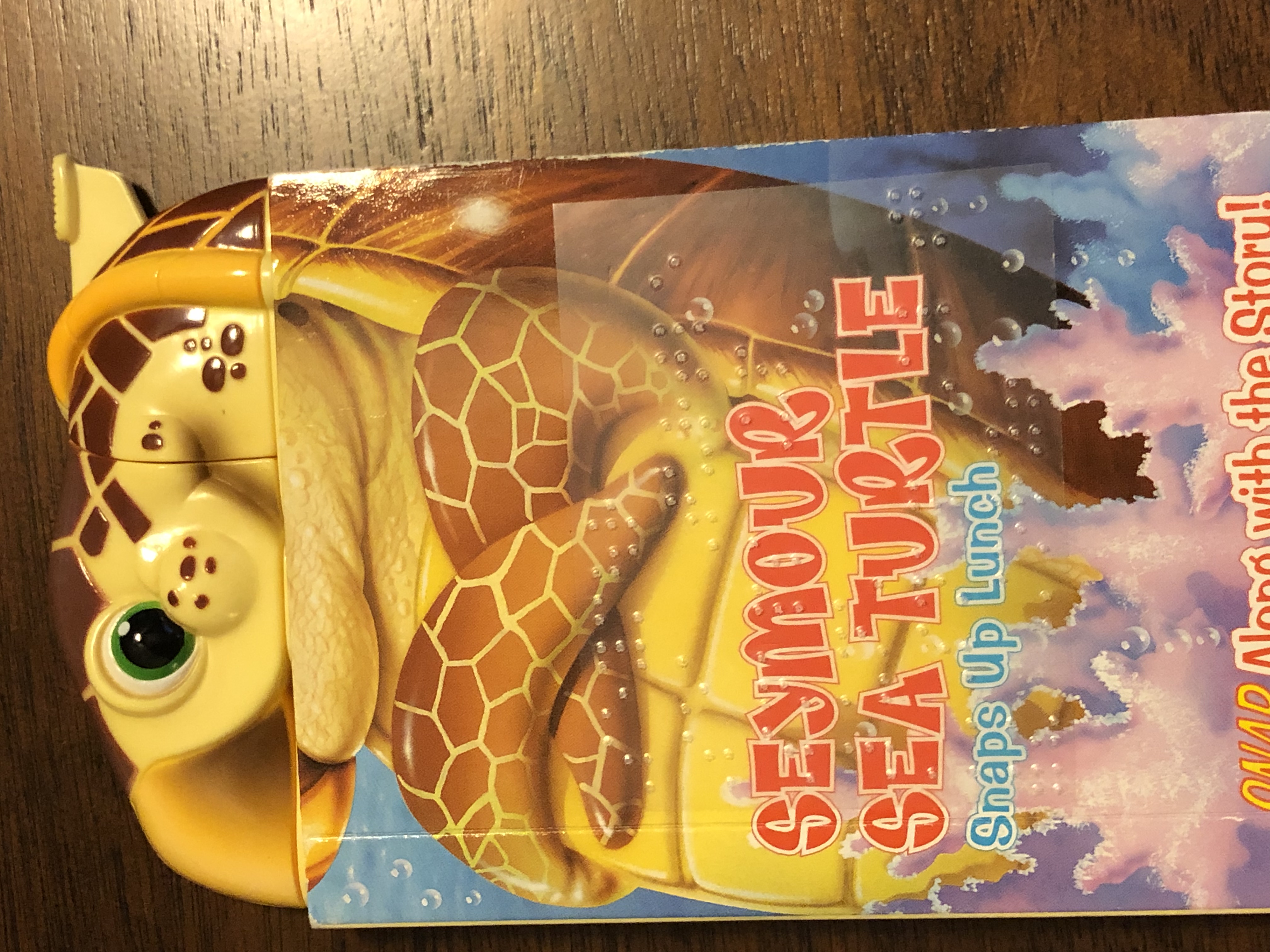 Seymour Sea Turtle Snaps Up Lunch
by Matt Mitter
This is an older book, but Rosebud has fun with this one. This is the story of Seymour the Sea Turtle who is tired of eating sponge everyday. He tries other foods only to realize that sponge is his favorite. I think we all do this. We try new things only to realize we really prefer the familiar.
Book Description
Tired of always eating sponges, Seymour Sea Turtle tries other dishes including coral and shellfish until he realizes how much he likes to eat sponge.

The Ocean (Touch and Explore)
by Nathalie Choux
This is another gem that I found. I had never heard of this author before, but she has a whole touch and explore series. This one is all about the ocean and it has a lot of great reviews. This series of books is definitely worth checking out.
Book Description
Touch And Explore™ is Twirl's multi-sensory series for children who want to do more than just listen! Already bestsellers in their original French editions, these well-crafted interactive titles encourage hands-on engagement, learning, and knowledge retention.
What's rough, scaly, smooth, or bumpy? What crawls or dives? In this splashy treat for visual learners and pre-readers kids can discover the facts, feel, and functions of over two dozen marine animals.
They'll touch shiny scales and bumpy barnacles, turn a flap to find a clownfish hiding among the anemone, touch a shark's sandpapery skin, and discover who can squirt ink and change color!
This sea-feast for eyes and hands will encourage kids to immerse themselves in a fascinating beyond-the-bathtub habitat. It's a trip to an underwater world that's just a touch away!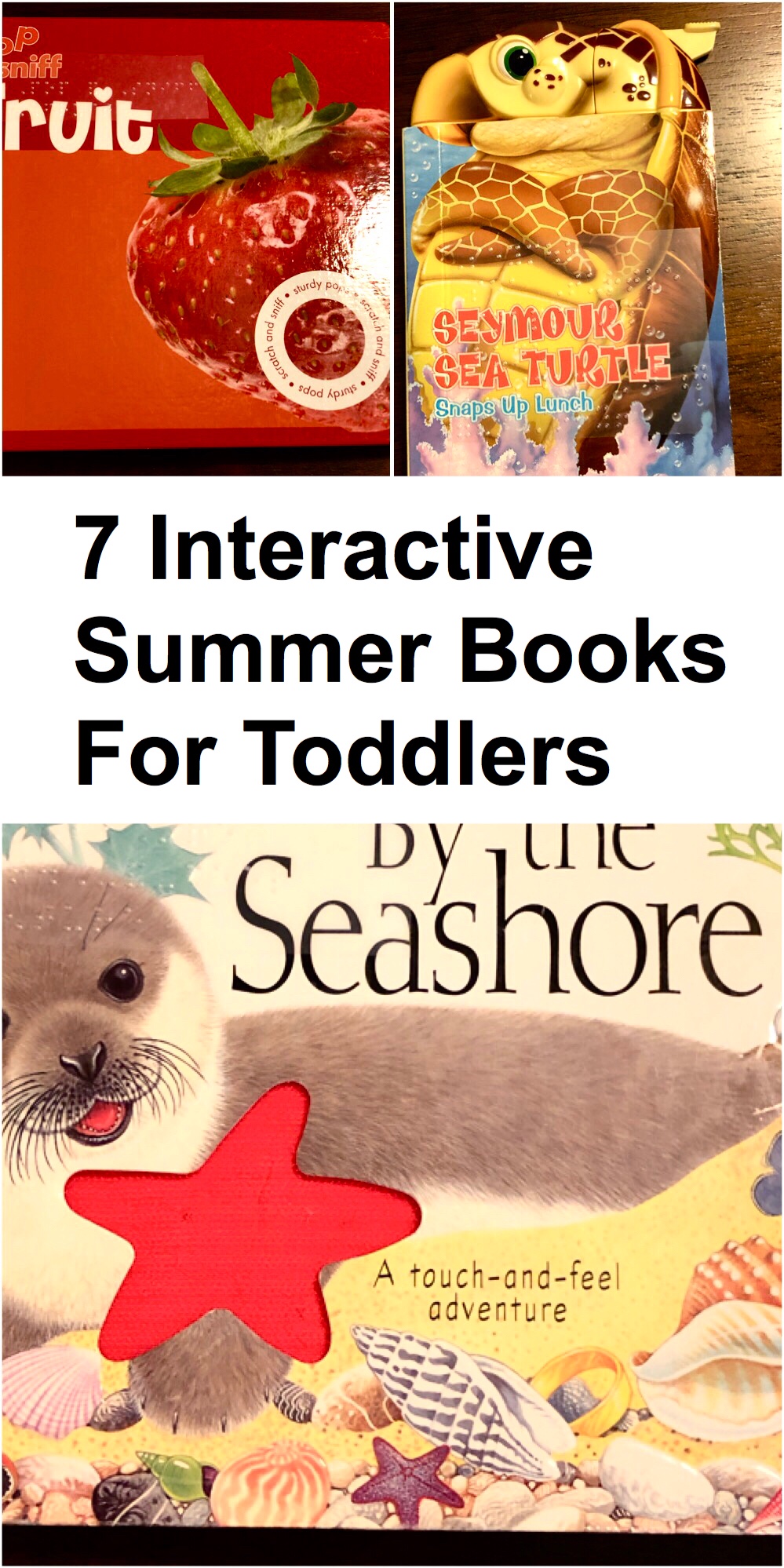 On My Beach
by Sara Gillingham
Most of the books on this list are touch and feel, but this one is a little different. It has a finger puppet in the middle. This looks like a cute story and the author has a series of these books. Rosebud does not have this book, but I've seen these in the toddler room I worked in several years ago and the kids loved them!
Book Description
Turn the colorful die-cut pages of this irresistible board book to discover just what makes little crab's beach so cozy. Is it the soft sand? Is it the salty seaweed? No, it's his loving family! Bright pictures, a sweet reassuring message, unique layered pages, and an adorable finger puppet combine to create interactive reading and playtime fun!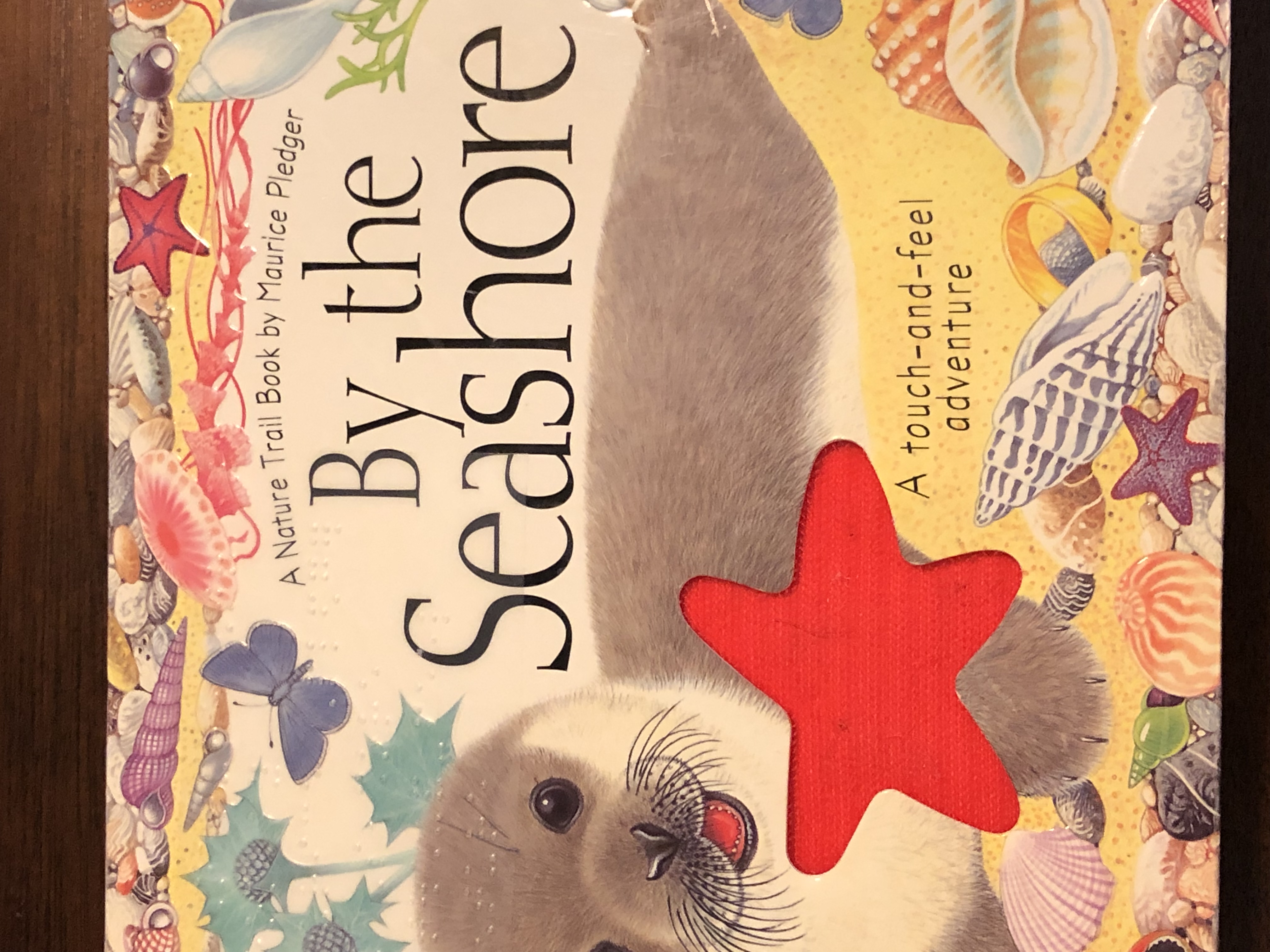 By The Seashore: A Natural Trails Book (A Touch and Feel Adventure)
by Maurice Pledger
This is another older book. Rosebud loves this one. She knows all the fish and loves to find and count the jewels. This book has it all. It's touch and feel and has flaps to lift.
Book Description
Combining wonderful illustrations with lift-a-flaps and touch-and-feel components, this unique book introduces children to the different textures that they might find on the seashore.

Where Is Baby's Beach Ball? A Lift the Flap Book
by Karen Katz
This is a cute story. Baby is looking for the beach ball and every page has a flap to lift. Rosebud loved these books as a toddler. She still looks at them occasionally, but last year, all her Karen Katz books were in heavy rotation.
Book Description
It's summertime, and Baby is looking for the beach ball–but where can it be? Little ones can lift the large, sturdy flaps in this board book to reveal pretty seashells, crawly crabs, and more! Babies will love this interactive adventure!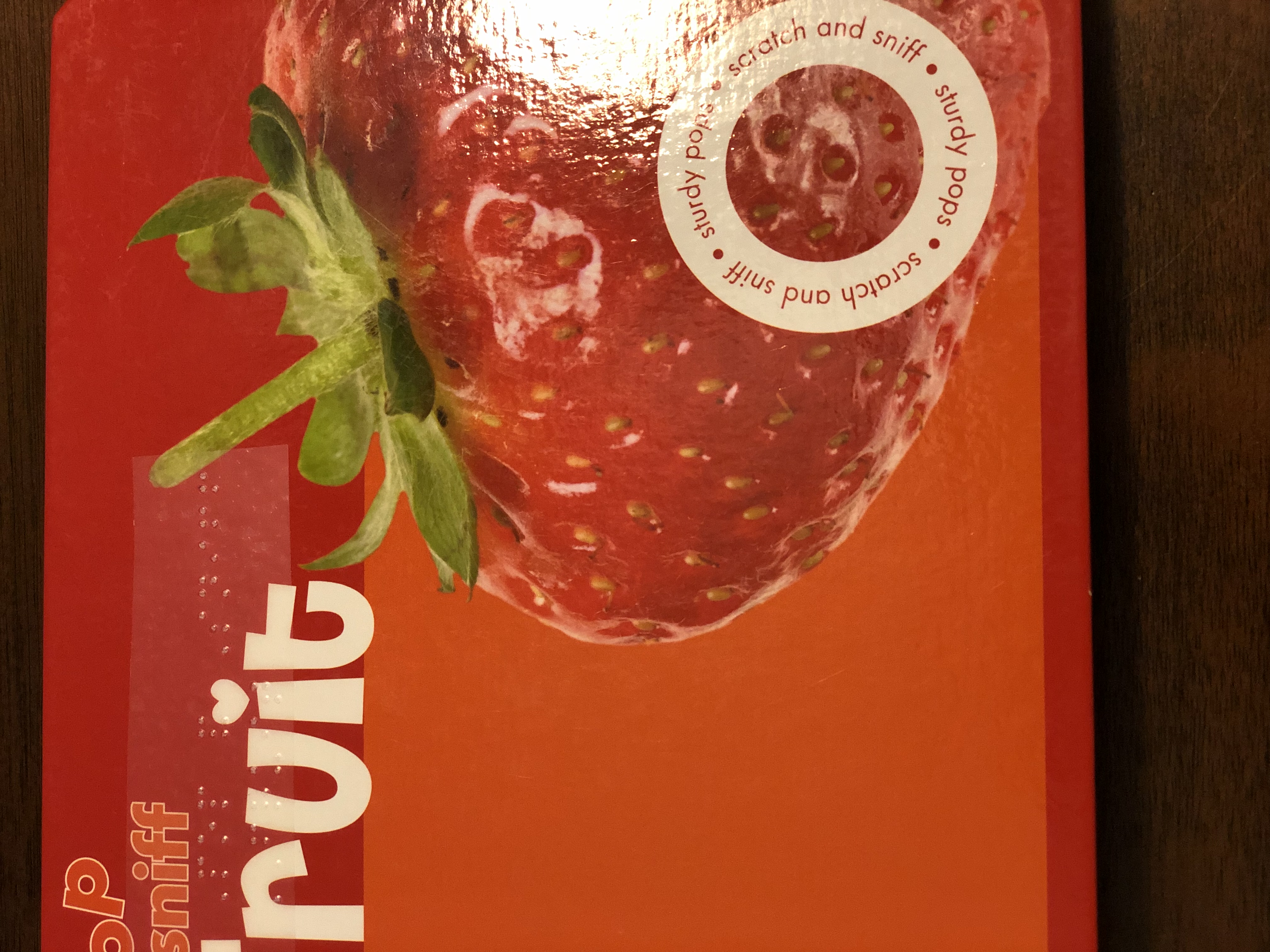 Fruit (Pop and Sniff)
by Piggy Toes Publishing
I was looking for a scratch and sniff book with a summer theme. Unfortunately, I didn't find one, but then I remembered this scratch and sniff fruits book. Summer is the perfect time for fresh fruits! Rosebud loves this even though she says the fruit smells are gross. She goes back to the orange over and over though. This is one of the better scratch and sniff books I've had. The scratch and sniff element is built right into the page. It's not a sticker that can be pealed off. I bought this book almost ten years ago to use with my preschool class and the smells are still strong and pretty realistic as well. There's no story, but the focus is mainly on the giant pop up fruits and the scents on each page. It's great for toddlers, but it can be ripped easily as the pop ups are delicate. Now that Rosebud is a little older, she is starting to be much more careful with her books.
Book Description
Pop & Sniff books are interactive pop-up books for young children and their parents. Featuring brightly colored photographs, large, sturdy pop-ups, and simple interactive elements, these books encourage learning and foster creativity in the youngest of readers.

What are your kids favorite summer themed books? Let me know in the comments. Happy reading!