Rosebud has been talking a lot about the bugs we've been seeing outside lately. She's decided that a lot of them are scary which is why I put together the rice and bugs sensory bin. Honestly, I can't stand bugs. there's just something about them being creepy and crawly, but I didn't want Rosebud to be scared every time she saw some sort of insect, so we've been reading some bug books as well. There are a lot of books out there about bugs. Some of them teach life lessons while others are educational in a different way, teaching us about how bugs are beneficial to our environment. While not all the bugs in these books are scientifically classified as insects, they are still apart of the bug category in my book. Whether your child is afraid of bugs or curious about them, you'll find something interesting on this list of 12 bug books for preschoolers.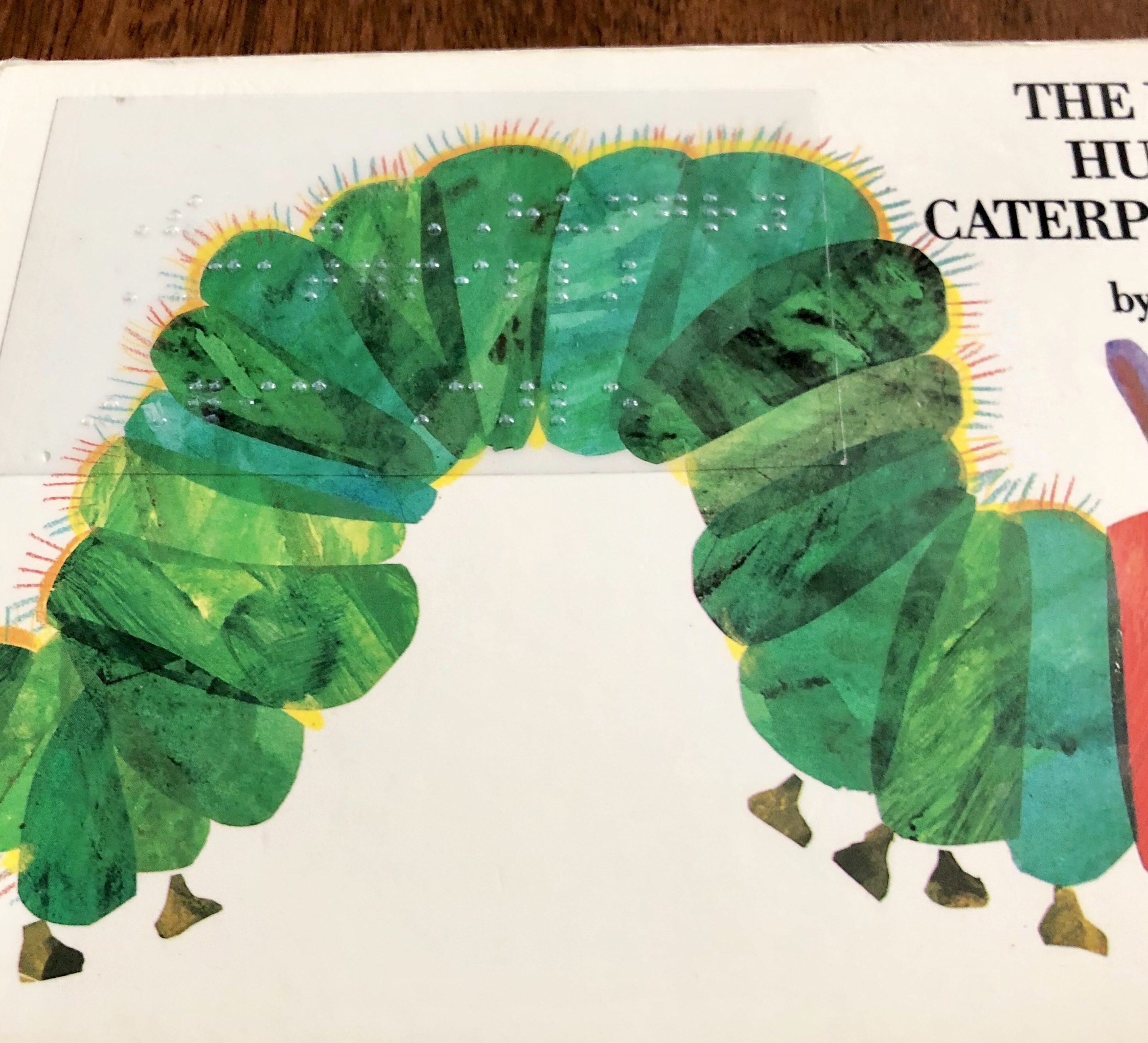 The Very Hungry Caterpillar
By Eric Carle
I had to include this one because it is a classic and Rosebud loves still loves this book!
Description
In the light of the moon, a little egg lay on a leaf." So begins Eric Carle's modern classic,The Very Hungry Caterpillar. More than 12 million copies of this book have been sold in its original, full-sized edition, and the beloved tale of science and gluttony has been translated into 20 languages. This five-by-four-inch miniature edition is truly tiny, with tiny type, but it is a nice size for small hands to hold and flip through the pictures. Despite its diminished state, the book is complete in every detail, following the ravenous caterpillar's path as he eats his way through one apple (and the pages of the book itself) on Monday, two pears on Tuesday, three plums on Wednesday, and so on, through cherry pie and sausage–until he is really fat and has a stomachache. And no doubt you know what happens next! Kids love butterfly metamorphosis stories, and this popular favorite teaches counting and days of the week too.

National Geographic Little Kids First Big Book of Bugs
By Catherine D. Hughes
While doing some research for this post, I found this informative book. I haven't read this one yet with Rosebud, but I'm including it because it's nonfiction and is perfect for our little scientists. Not only does it talk about our typical backyard bugs, but it also shows bugs from around the world.
Description
The experts at National Geographic present a delightful reference that introduces young children to bugs of all kinds: big and small, jumping and crawling, colorful and creepy. This charming book explores backyard favorites, such as ladybugs and lightning bugs, and introduces kids to more exotic species that inhabit rain forests and deserts around the world. Colorful photos are paired with profiles of each insect, along with facts about the creatures' sizes, diets, homes, and more. This book will quickly become a favorite at story time, bedtime, and any other time!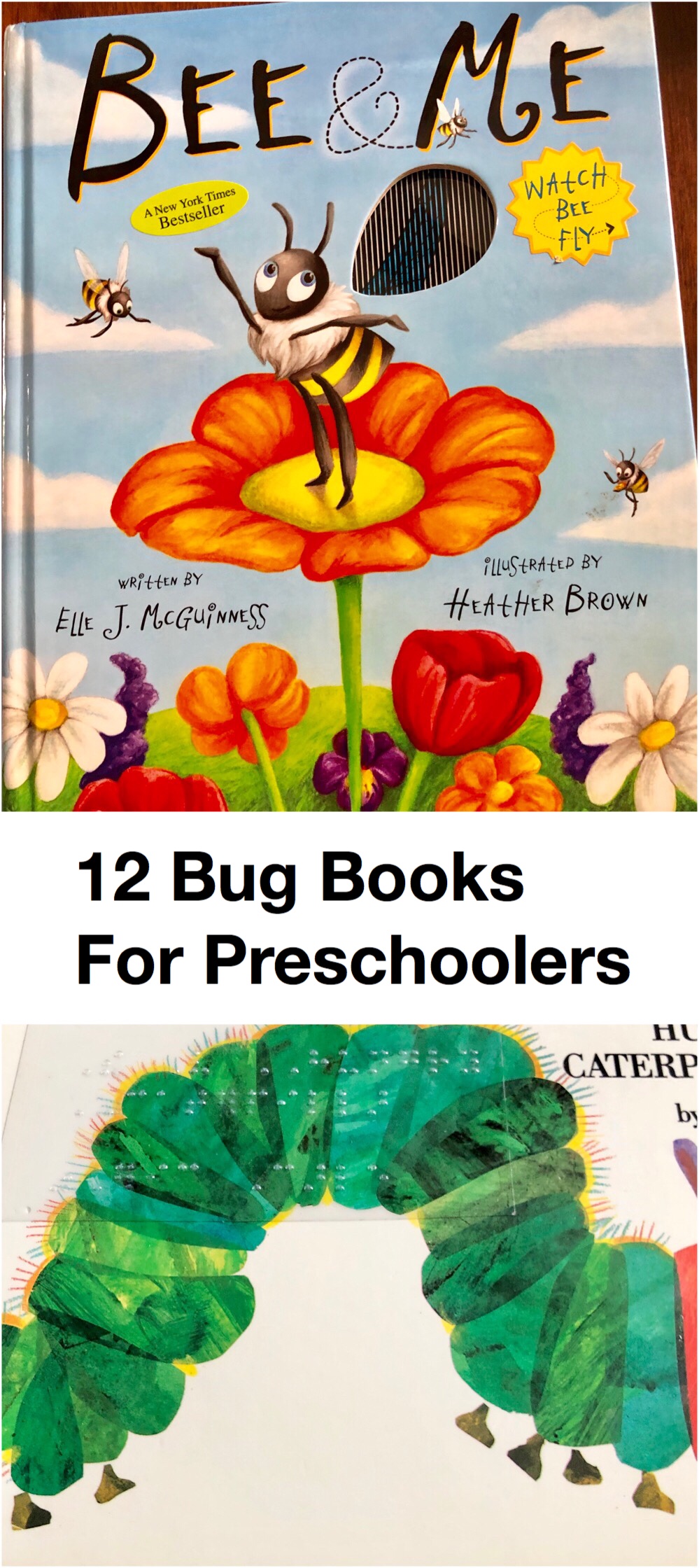 The Very Impatient Caterpillar
By Ross Burach
A book perfect for any kid that struggles with being patient.
Description
Hey! What are you guys doing?
We're going to metamorphosize.
Meta-WHAT-now?
Transform into butterflies.
Right. Right. I knew that…
WAIT?! You're telling me I can become a BUTTERFLY?
Yes.
With wings?
Yes.
Wait for ME!!
Ross Burach's hilarious, tongue-in-cheek exploration of metamorphosis will make you flutter with glee, while also providing real facts about how caterpillars transform into butterflies.

The Very Busy Spider
By Eric Carle
This is another classic by Eric Carle that Rosebud loves. I love that the illustrations are tactile as well.
Description
Early one morning a little spider spins her web on a fence post. One by one, the animals of the nearby farm try to distract her, yet the busy little spider keeps diligently at her work. When she is done, she is able to show everyone that not only is her creation quite beautiful, it is also quite useful!
This multi-sensory book allows children to feel the pictures as well as see them. And with its rhythmic text, The Very Busy Spider becomes an experience to touch, to see, and to hear.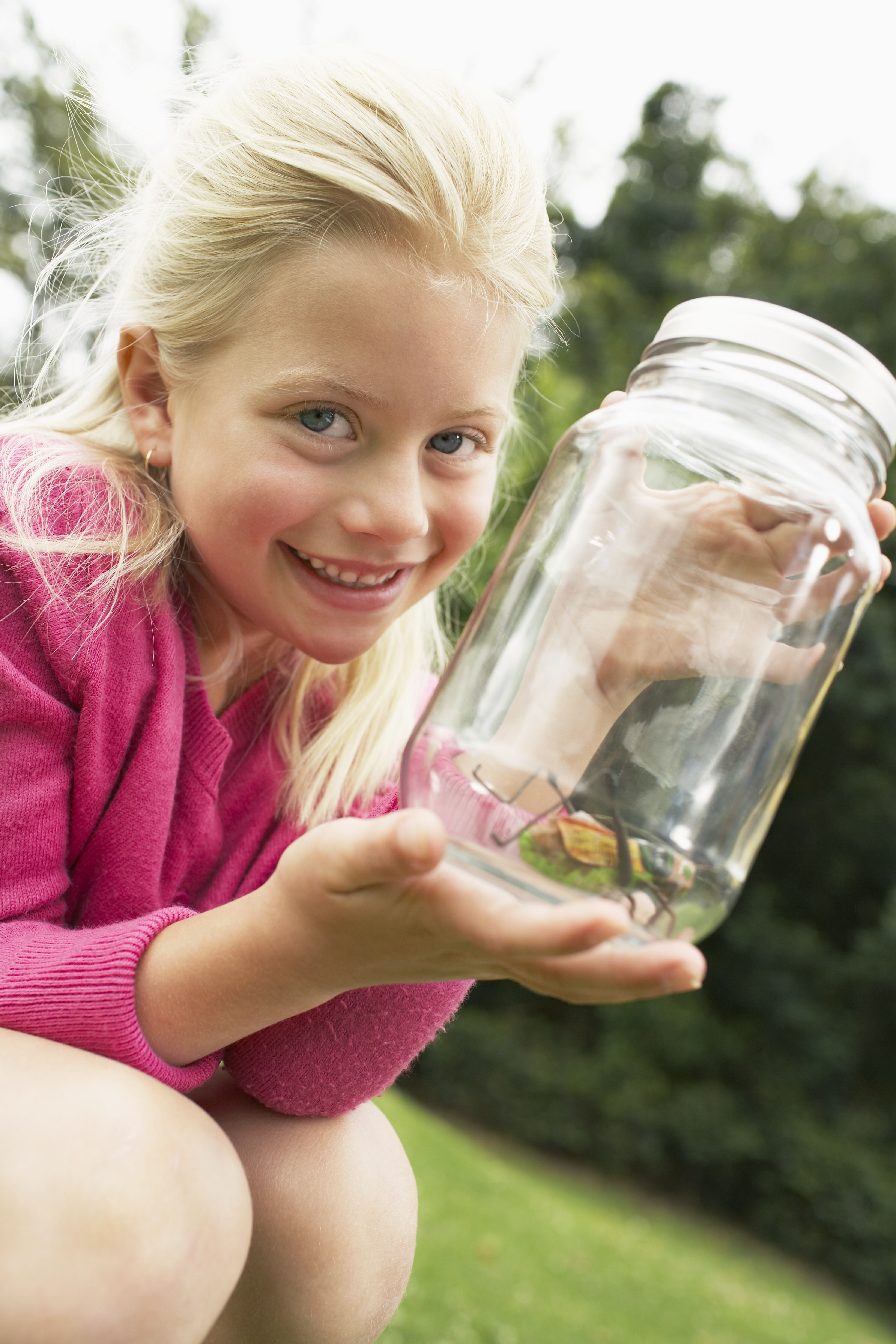 How the Ladybug got her Spots
By Caren D Green
I had never seen this book before doing research for this post. This looks like a cute story with a message that all kids should hear. We are all different and that is a good thing.
Description
Once, in the leafy, green plants lived a small red and black bug that did not feel as special as all of her garden friends, and so she set out to find something to set her apart. Follow her through this charmingly illustrated, adorable tale that teaches how even the tiniest among us can be special.
Backyard Books: Are You a Dragonfly?
By Judy Allen
Here's another nonfiction book. This one is about dragonflies.
Description
The most colorful wings on the pond belong to the nimble dragonfly, but this delicate flying insect didn't begin life in the air. In Backyard Books: Are You a Dragonfly? by Judy Allen with illustrations by Tudor Humphries, the secrets of metamorphosis are unfurled through the story of a familiar backyard creature.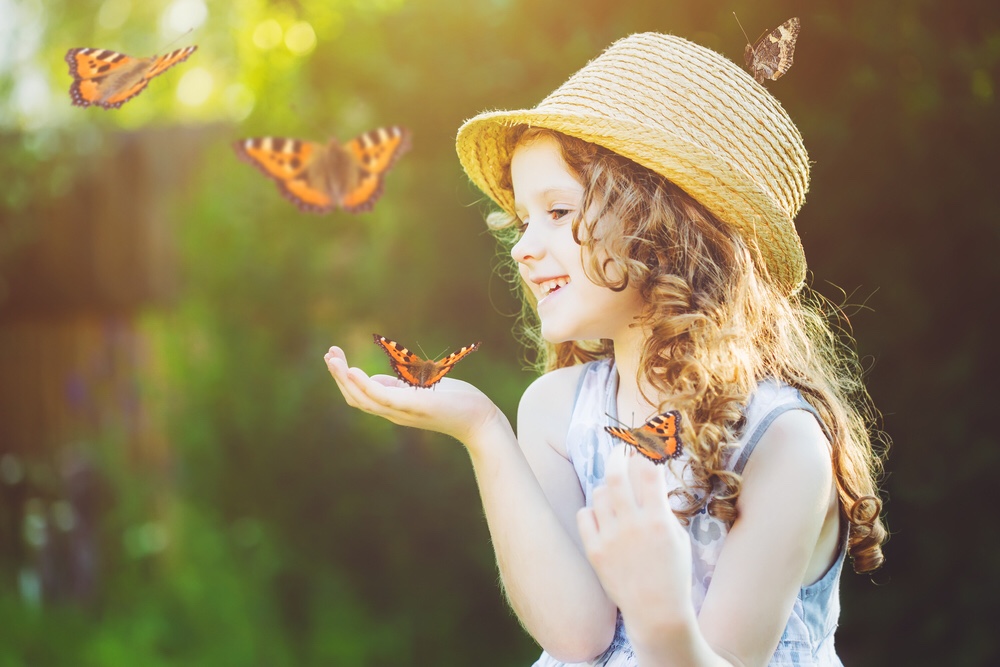 Ten Magic Butterflies
By Danica McKellar
This is a cool book that Rosebud and I read recently. It has magic, counting and the message that is a good thing to be yourself.
Description
Fairies, butterflies, and magic help to make this math-focused picture book from Danica McKellar, the New York Times best selling author of Goodnight, Numbers and star of The Wonder Years, positively enchanting!
Join ten flower friends for a night of excitement that mixes a little math with a lot of magic. As each flower turns into a butterfly, children will discover different ways to group numbers to create ten, an essential building block of math, all while watching each flower's dream come true. (And keep an eye out for the adorable caterpillar who wishes he could fly, too!)
Alpha Bugs: A Pop-up Alphabet (David Carter's Bugs)
By David A. Carter
If you've been reading my blog for a while, you'll have seen a post or two about interactive books. I couldn't finish this post without including some. Here's a pop-up book that includes bugs and the alphabet, so it's perfect for a bug theme.
Description
From boogie-woogie Bubble Bugs
to upside-down Umbrella Bugs,
this fun-filled pop, pull, and peek book
makes learning the alphabet
exactly eight egg bugs excellent.
Review
Publishers Weekly "Where will they strike next? A jar of olives, a waffle iron, a rock — each conceals a daffy insect… They are wittily transformed into members of an odd but comical alphabet species… Amusing alliteration and a zany sense of humor deliver fun with every letter.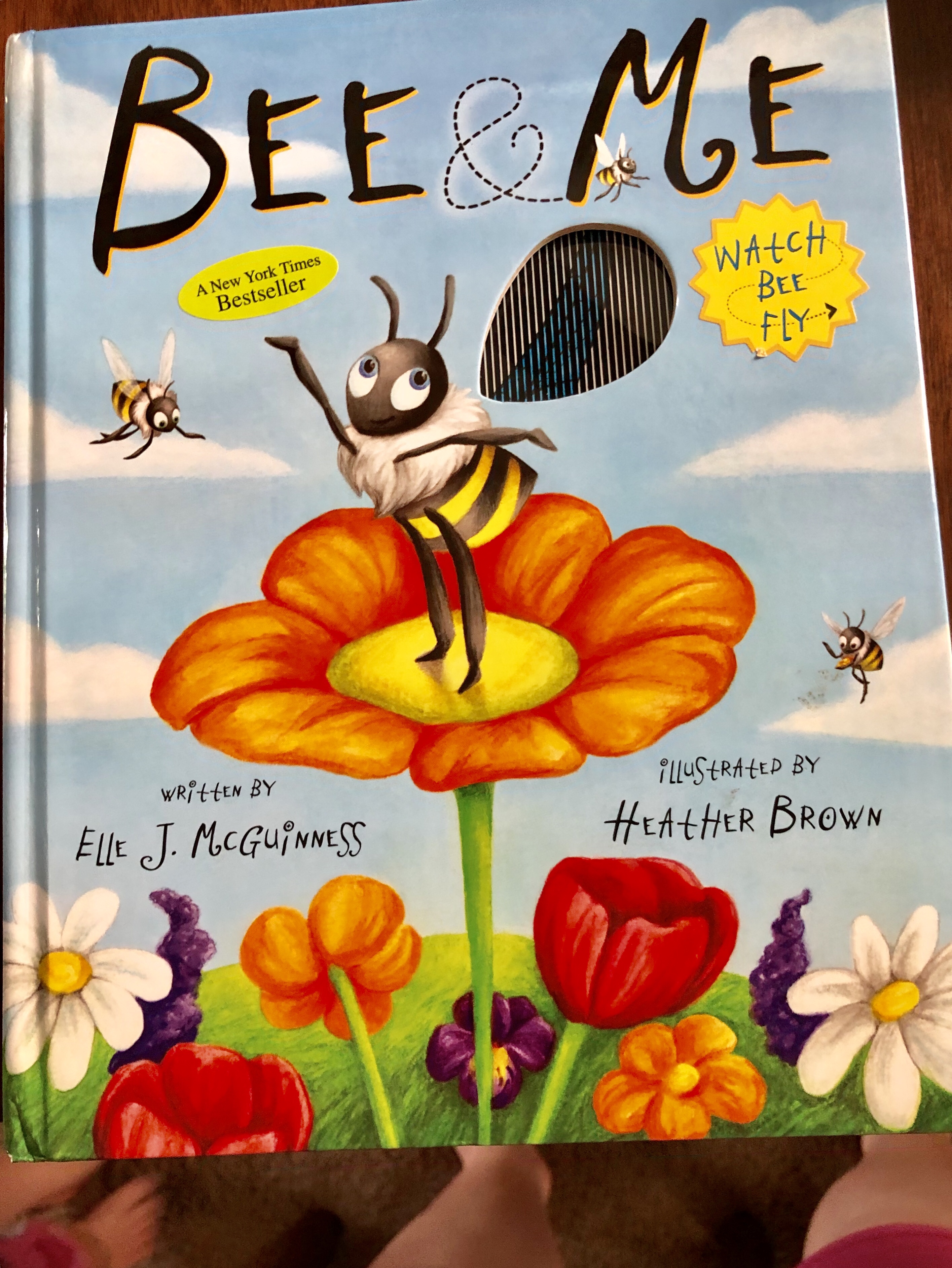 Bee & Me
By Elle J. McGuinness
This book not only has a story, but it has a short fact list about bees as well. The coolest thing about this book is the motion. Each page has something that moves. While some of the information in this book is over Rosebud's head, she loves the colorful illustrations and the way the bee moves.
Description
The New York Times bestselling Bee & Me, in a new mini-Animotion format.
Just like the New York Times bestselling Bee and Me, the mini abridged Bee and Me is filled with all of the action of AniMotion windows, and the same great story and pictures that have won the hearts of legions of kids and parents all across the country. The heart of the book is a sweet tale teaching kids the important roll bees play in nature. This new smaller format is ideal for younger children and smaller hands.
"A beautiful, heart-warming book that helps children (and adults
Understand how essential bees are to the planet.
Bee & Me
By Alison Jay
You read that right. I've included two Bee & Me books. This one is a picture book and it is totally different from the first one. Not only does it show friendship, but it also shows the importance of saving bees.
Description
A beautiful wordless picture book brings a personal note to the plight of the honeybee and offers a message of hope.
A little girl befriends a bee that takes her on a journey of discovery, revealing an action that every child can take to aid in conservation. In a wordless story told through enchanting illustrations, Bee & Me tells a tale of friendship and offers an introduction to the ecology of the natural world. Alison Jay's original artwork brings the story gently to life, pointing out the sadness of a world without bees. An afterword makes clear to readers the important role these endangered insects play.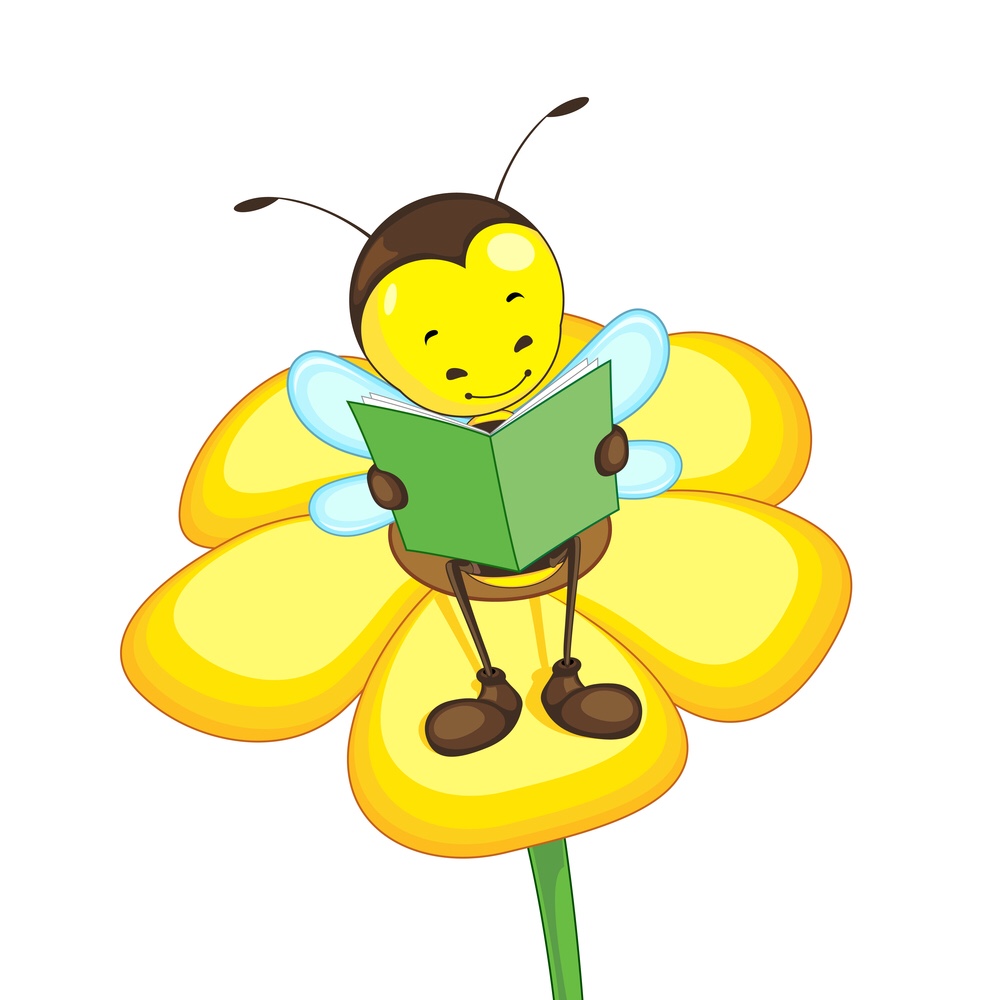 The Very Greedy Bee
By Steve Smallman
A book that teaches us not to be greedy.
Description
A greedy bee learns a lesson when he "slurps and burps" too much nectar, falls asleep in a meadow, and needs help from other insects to find his way home after dark.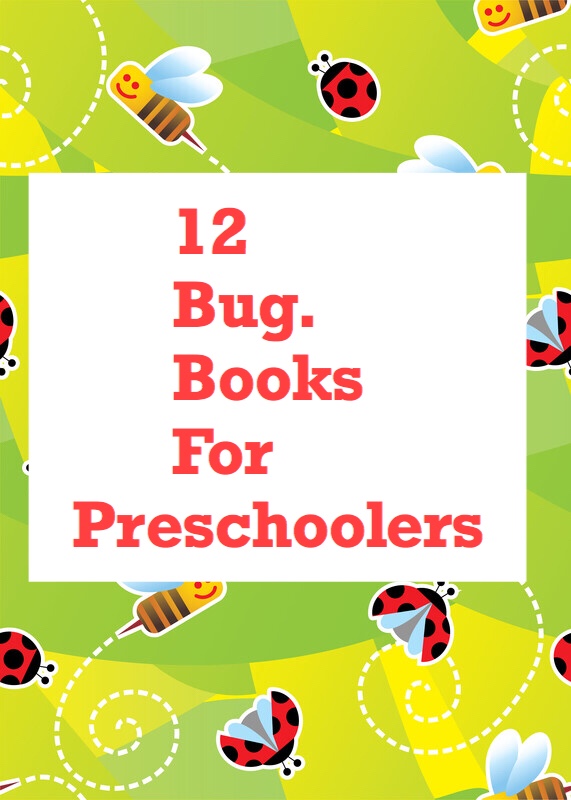 The Very Quiet Cricket
By Eric Carle
I'm wrapping up this post with another classic by Eric Carle. This book also has an interactive feature, the chirping cricket at the end. Even without the chirping cricket, it's a great story.
Description
One day a tiny cricket is born and meets a big cricket who chirps his welcome. The tiny cricket tries to respond, but there is no sound. The quiet cricket then makes his way into the world, meeting one insect after another, each of whom greets the little cricket with a cheery hello–the hum of a bee, the whirr of a dragonfly, the whisper of a praying mantis. The cricket rubs his wings together each time, but nothing happens, not a sound. Until the day he meets another cricket, a female, and something different happens . . .
As children turn the page on this wonderful moment, they are greeted with a surprise–an actual chirp!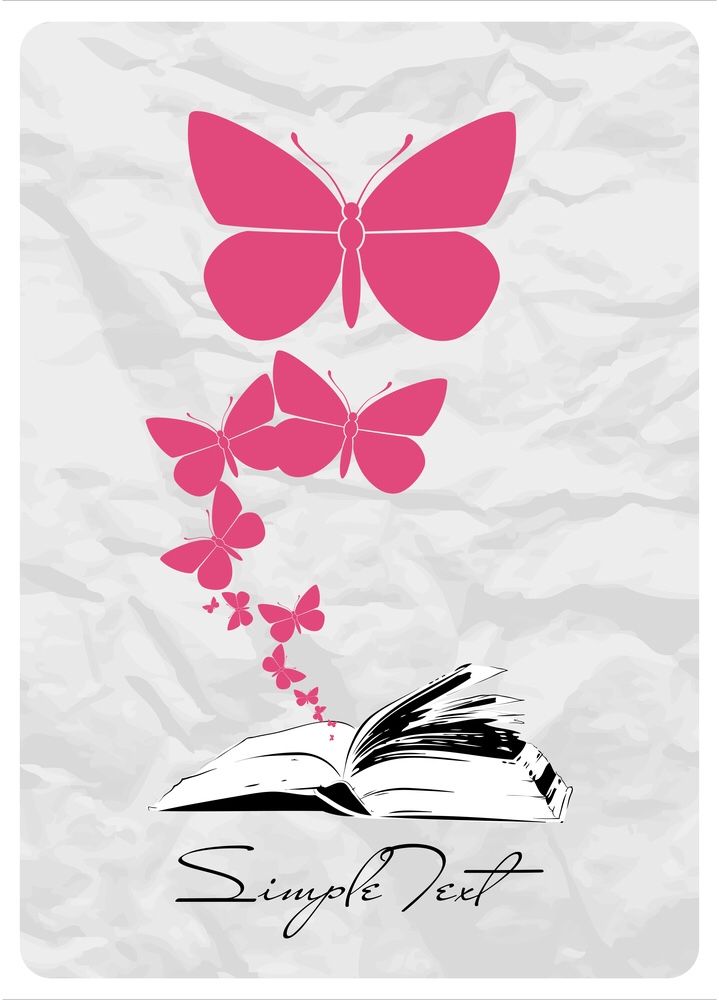 Are there any cool bug books that should be on this list? Tell me in the comments!
I'll leave you with some more bug related items to explore.

Check out this list of 16 creative ways to make bug crafts with kids and these bug theme snacks.