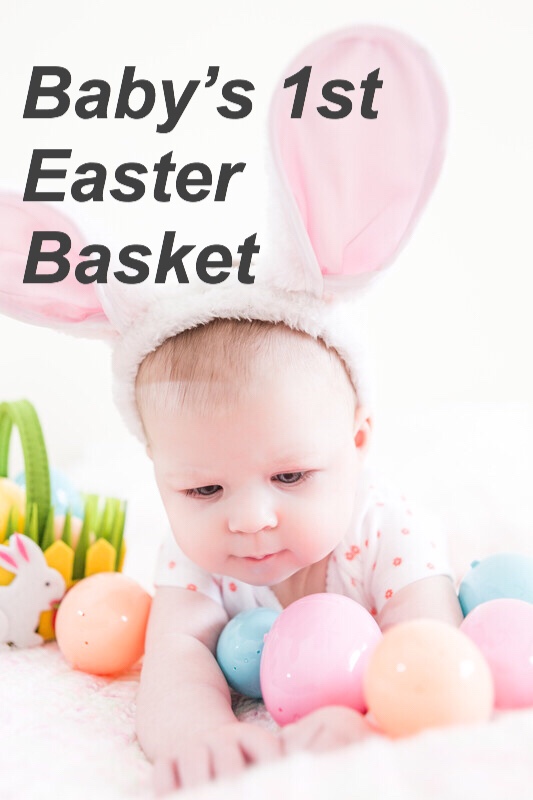 As I've been working on filling Rosebud's Easter basket for this year, I've been remembering her baskets from previous years. She was only a few months old for her first Easter and I had no idea what to put in her basket, so I ended up filling it with mostly practical things. That worked great for me because she wasn't old enough to open her own gifts, she didn't realize what she would've been missing and I was able to use these items for the rest of the year. If you're like me and have no idea what to put in your baby's first Easter basket, this post is for you.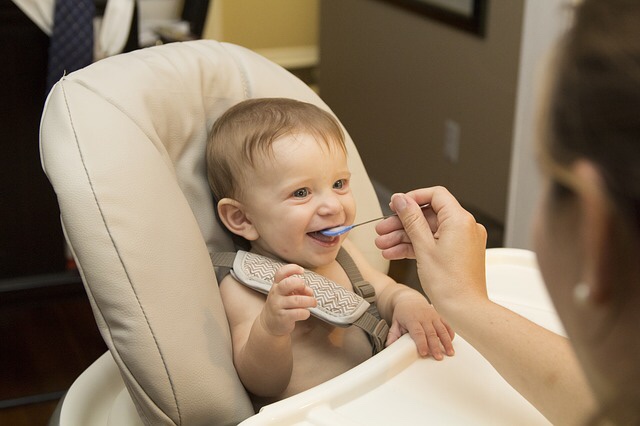 Something Practical
Rosebud was around four months old on her first Easter and I knew that she'd soon be starting solid foods. I found this great set of bowls. They come in a pack of three. They are different sizes and come with lids. They also stick to the table so that your baby can't pick them up. I still use these bowls to this day when I want to serve Rosebud a small snack or to store her food in the fridge. She can now unstick them from the table, but thankfully she is past the stage of throwing her food on the floor.

When I bought these, I only bought the bowls, so I've never tried the spoons from this company.
I got this set of spoons to go with the bowls. I chose these because they were soft silicone and had good reviews. They have a long handle which sometimes works great and other times it doesn't depending on where you and your baby are sitting, but overall, I'd recommend these spoons. There are no sharp edges or anything for babies to hurt themselves on. These spoons hold the right amount of food for babies who are just starting out.
To round out meal time, I got a cup. I'd recommend either the Nuk trainer cup or the Munchkin 360. The Nuk is small and Rosebud had an easier time holding it because of the handles. She loved this cup. It was relatively easy to clean and the water didn't spill everywhere even though it has a nipple. The Munchkin 360 is more like a regular cup. There are little holes on the side and the baby tips it up and drinks as if they are using a regular cup. This cup also does not spill and it comes in different sizes. Many of the toddlers I've worked with have these cups.

Bibs
To continue with the meal time theme, why not get a bib? It will help with all that messy baby food.
This bib would be nice for Easter.

These bibs are functional, wash well and Rosebud didn't get irritated by them.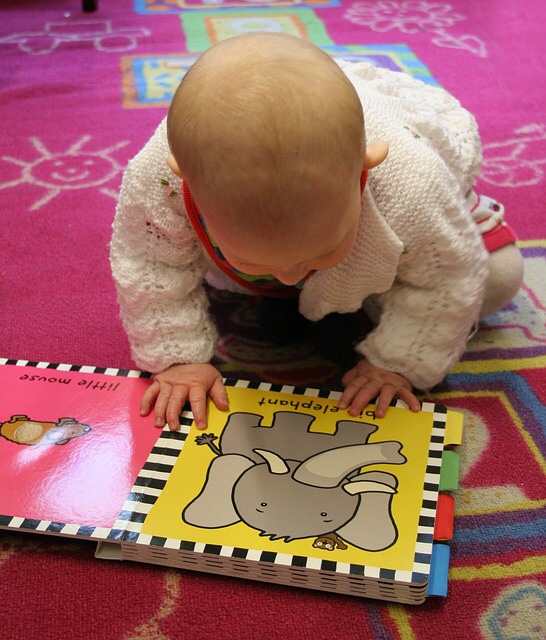 Books
You can't go wrong with books and there are so many Easter books out there. It's never too early to start reading to your baby.



Teethers
You can't go wrong with a teether. Your baby will definitely need something to help soothe them while they are teething.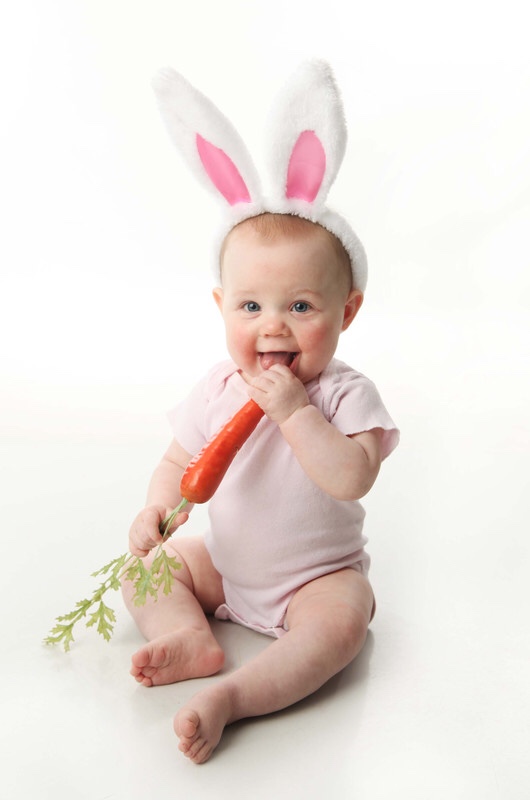 An Easter Outfit
I love dressing up Rosebud up in cute outfits. She had some beautiful dresses for special occasions when she was a baby. Even though we don't go to church or do anything remotely religious, Easter was no exception. It's just a tradition I suppose. There are so many cute clothes for Easter. You don't have to get a fancy dress. There are plenty of cute outfits with bunnies or spring prints many of which a baby could wear any time.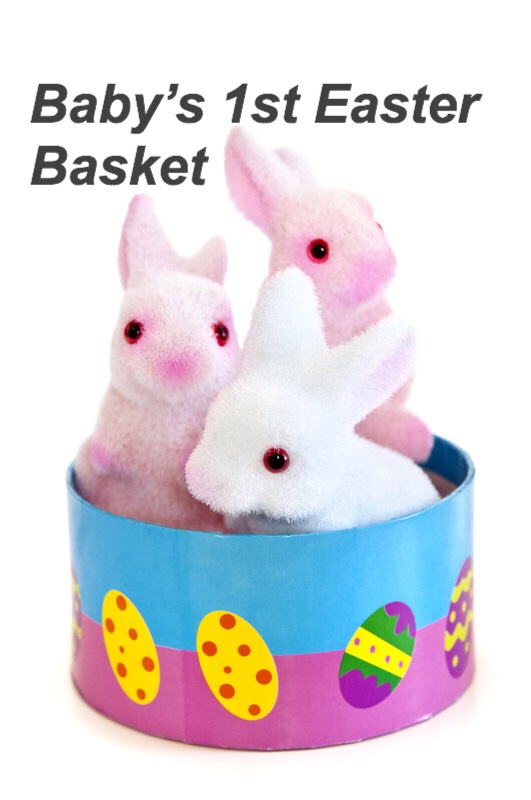 Stuffed Animal
For Rosebud's first Easter, I got her a plush rabbit holding a carrot. There are so many options and you can find a Easter plushy almost anywhere.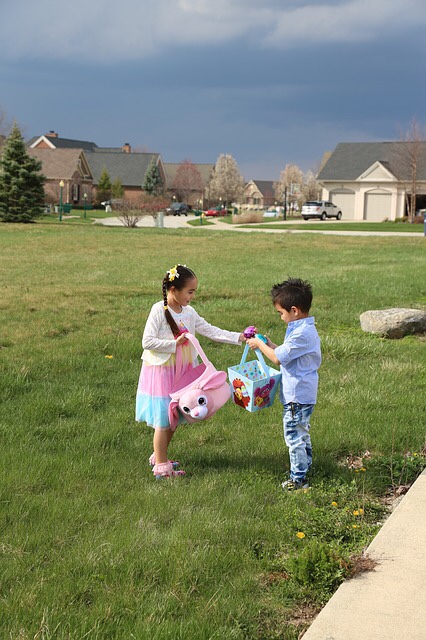 Toys
Since babies can't have candy, I wanted to find other fillers that Rosebud could use as she got a little older. I did not put all of these things in her basket as I kept it small and simple, but these are all things I got her in that first year.
Squeeze and Stack Blocks
This is a great starter set of blocks. There are only eight, but they are good for babies to squeeze and stack. Each block has a little picture and number and they are textured.

Rattle
Any rattle is a great filler for an Easter basket. Rosebud loved any of the Oball rattles. This one was her favorite.


Baby's Easter Play Set
I didn't buy the Easter version of this because I didn't know about it until later, but I bought the first birthday play set. Rosebud loved this with all the different textures and little soft objects. It's a neat toy and makes a nice keepsake to save.

Sensory Bottle
If your baby is old enough, you can make this Easter Egg sensory bottle for their basket. It's a form of sensory play without all that mess. Plus if everything is trapped in a bottle, there won't be any choking hazards.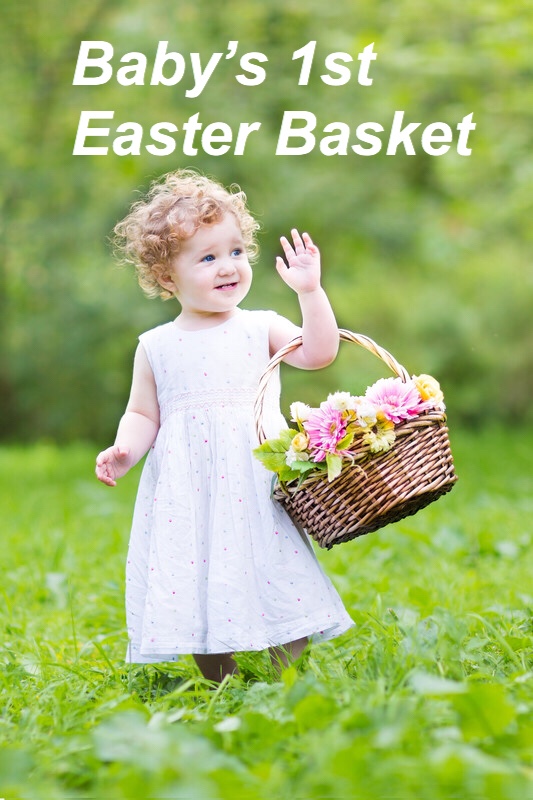 Is there anything else you'd add to the list? What are you putting in your baby's Easter basket? Let me know in the comments.