Here is another quick sensory bin that I set up for Rosebud. I love having a couple sensory bins on hand in the kitchen to occupy Rosebud while I make dinner. I've limited her screen time to a bare minimum which I'll write about in another post, but I need plenty of activities that will entertain her. This one does the trick and it was super simple and quick to put together.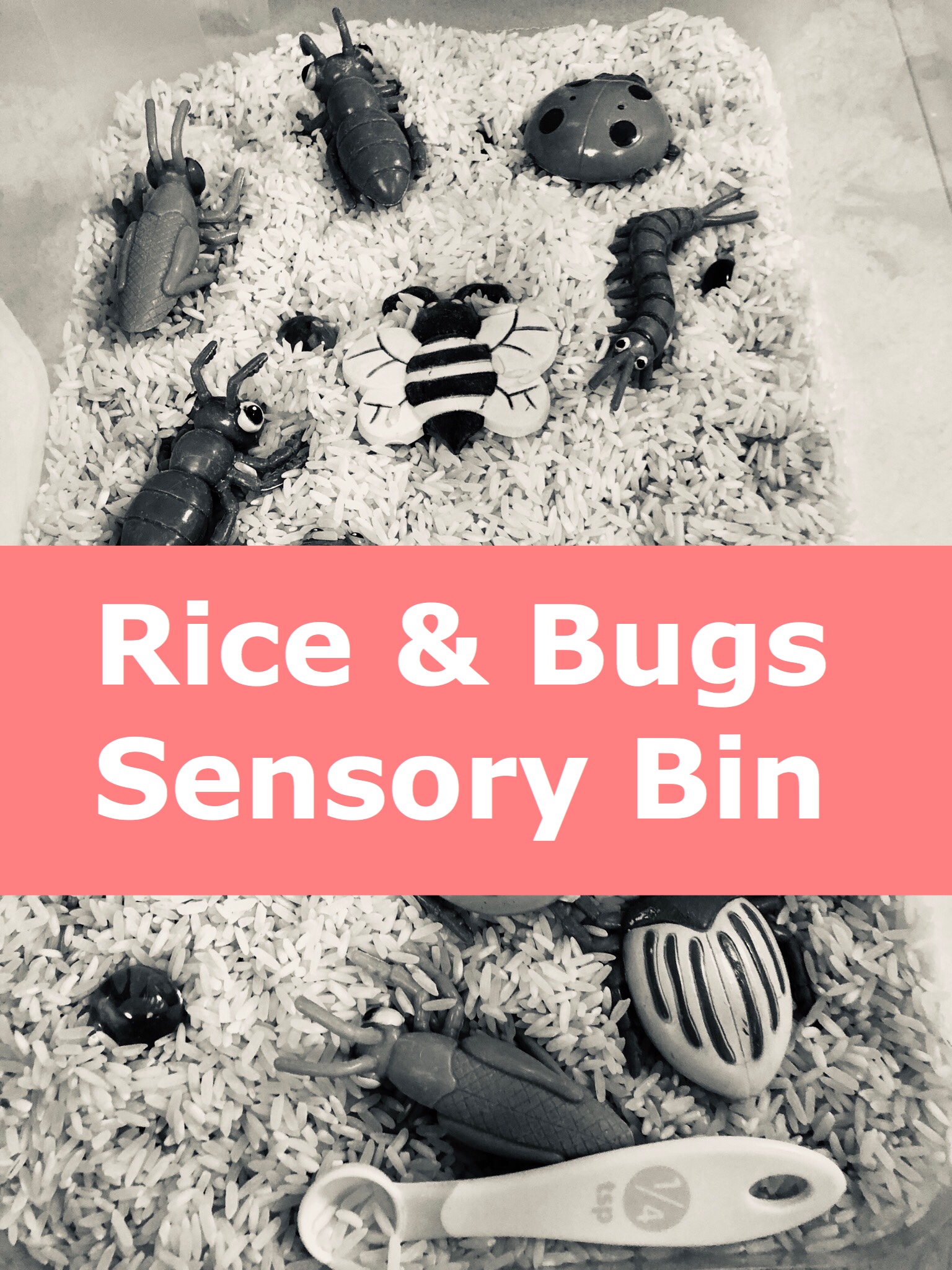 What's in the bin?
Rice,
Plastic bugs,
Glass marbles,
Scoops,
Tongs,
A funnel.

I included scoops of different sizes and the mini tongs for picking up the bugs. The glass marbles were for buried treasures. I got two small bags of rice at the dollar store and that was enough, but you may need more or less depending on the size of your bin. These bugs that I found by Melissa & Doug are great! They are a hard rubber/plastic material, but they are slightly larger than other plastic bugs I've seen and they are well made. Also, they are not sharp, so I had no problem using them in my toddler class a few years ago. Unfortunately, I could not find the link for them, but I've had good luck with the Safari figurines which would work just as well.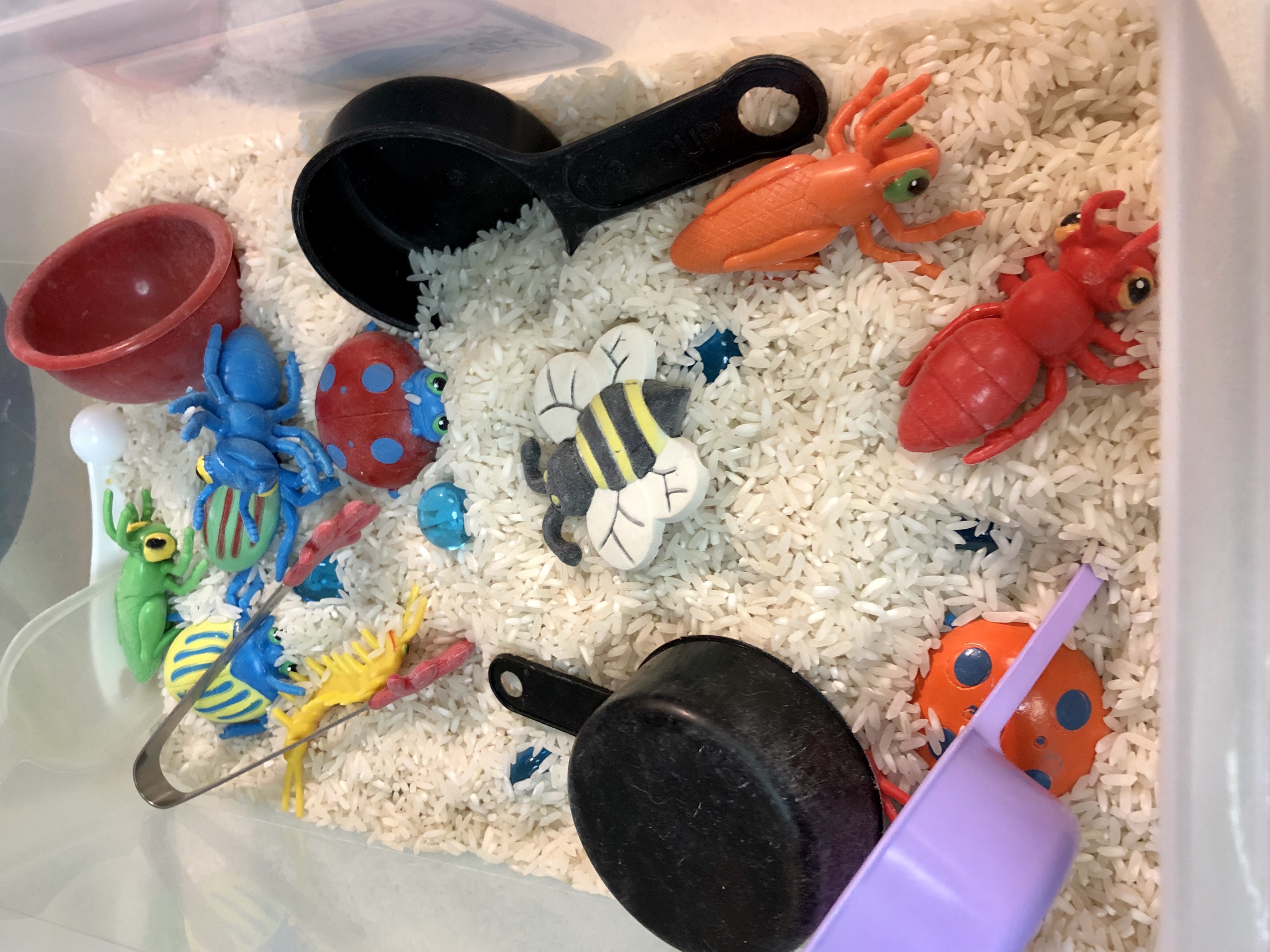 So, there you have it. Another quick spring/summer themed sensory bin. What are your favorite sensory bins to do this time of year? Tell me in the comments. I have more sensory bins to show you in the next few weeks, so definitely come back and check them out.