Here is a quick art activity for toddlers or preschoolers. I did this with my toddler class several years ago and they loved it. I was looking through old photos and found pictures of their collages. By the end our floor and table were covered with little white sticker papers, but they had a good time and worked on their fine motor skills in the process.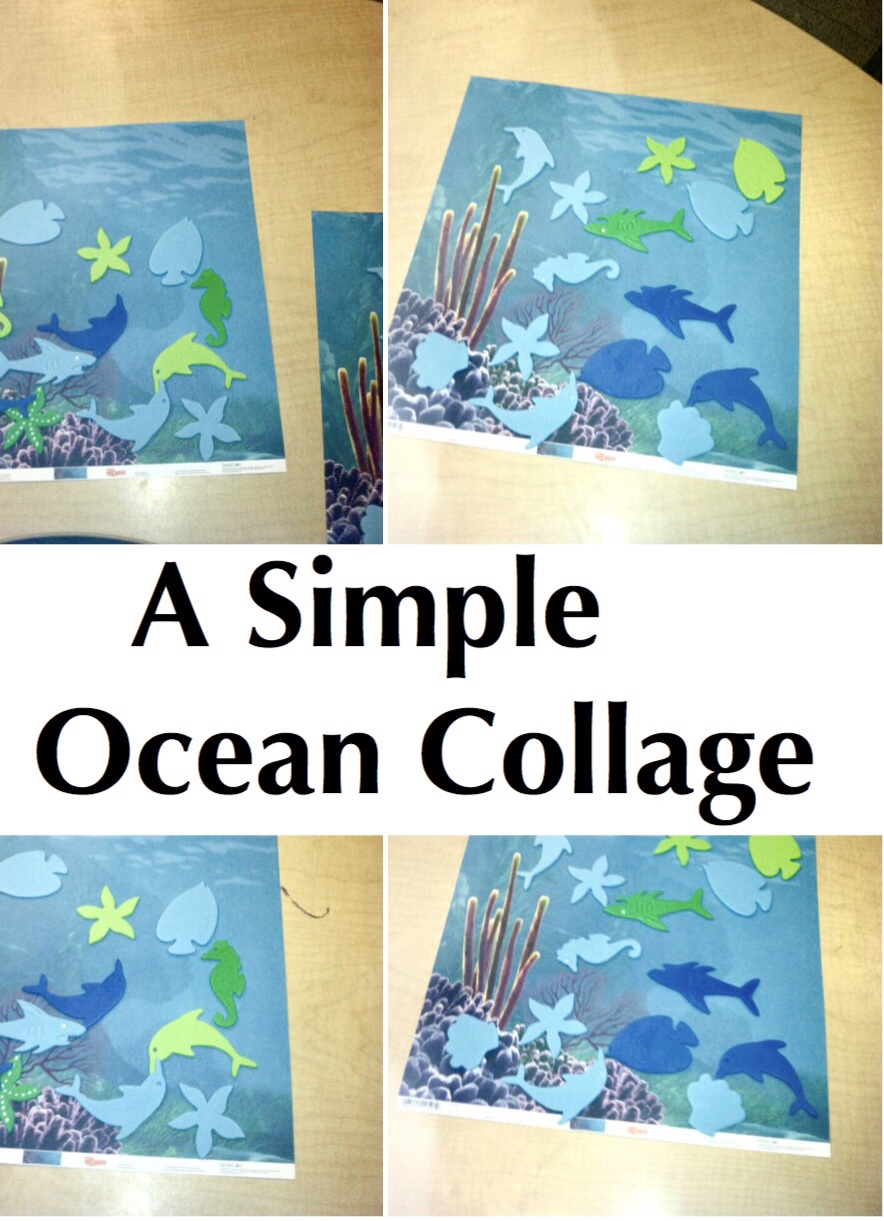 What you'll need:
Ocean themed foam stickers and some kind of ocean themed paper. I found these scrap book ocean sheets at a local craft store, but you could also use blue construction paper or print out ocean pictures from online. If you are adventurous or want the project to have an extra level, you could have your children paint their paper before adding the foam stickers. That would stretch the project over a couple days. Otherwise, it's so simple and you only need two materials.

I can't find a link for the sheets that I bought, but here are some other ideas. You can cut a square from this role or make a larger display.

Here are the the collages made by my little friends who would be in first and second grade now. How time flies! As a side note, sorry for the lower quality of the images. The lighting in the classroom wasn't that great, but at least you can see them.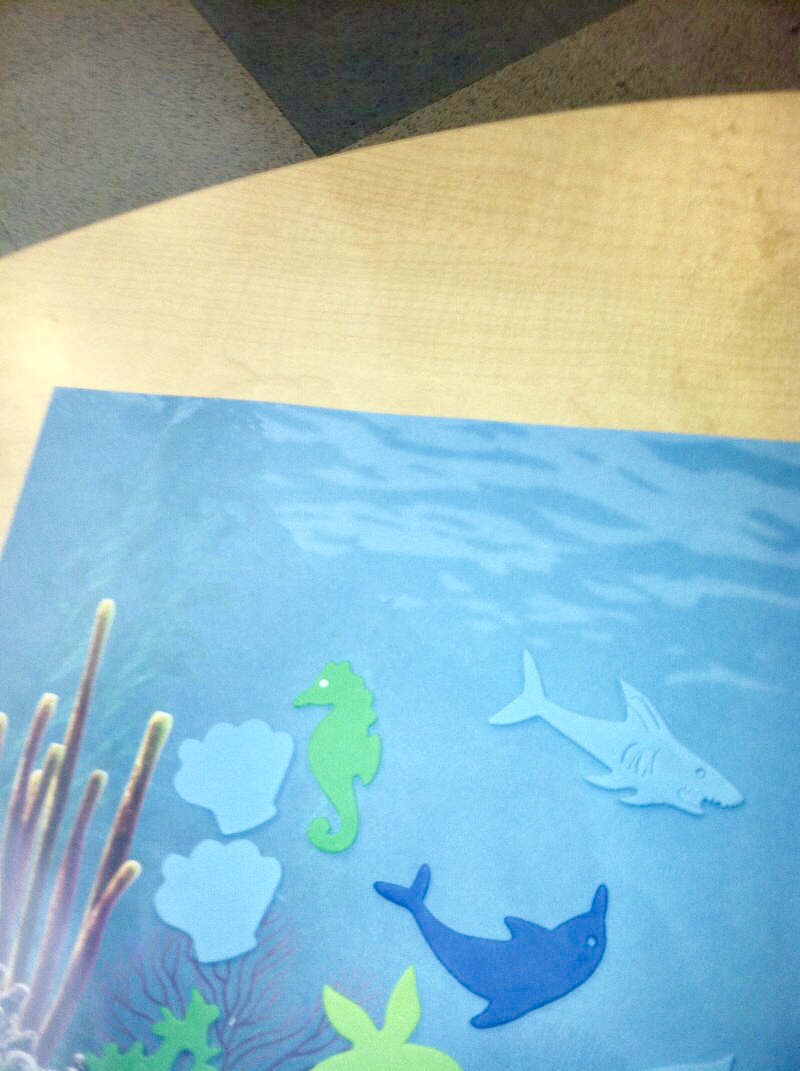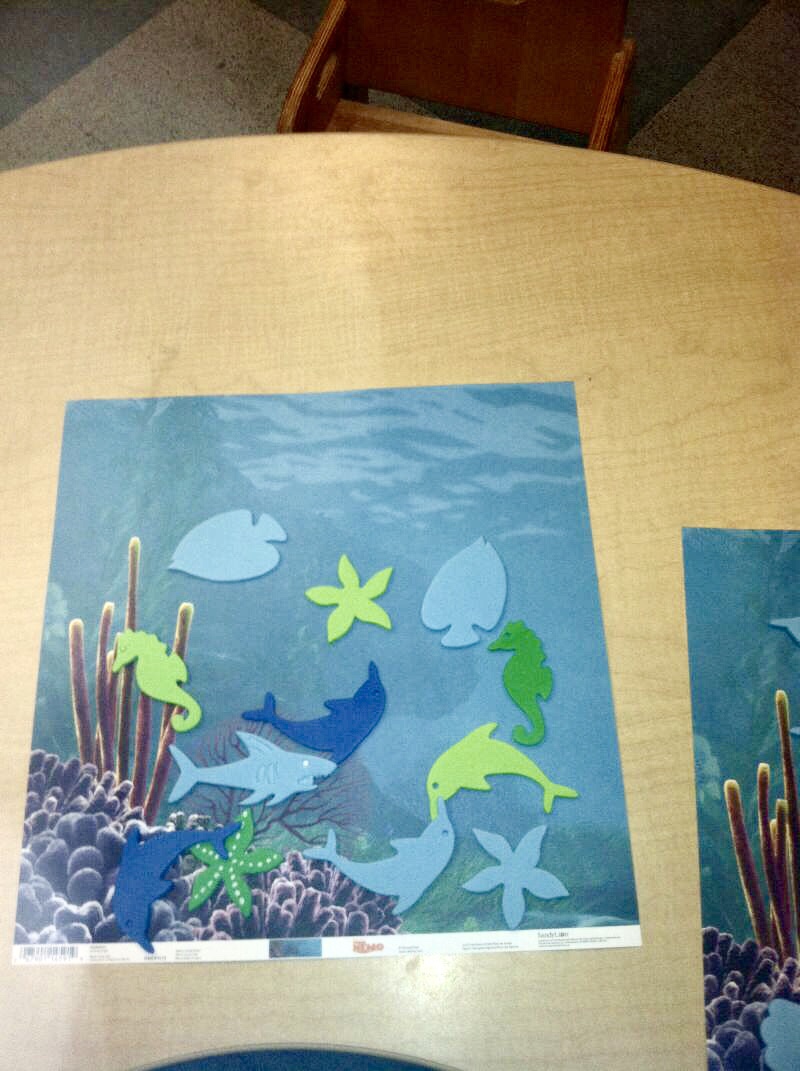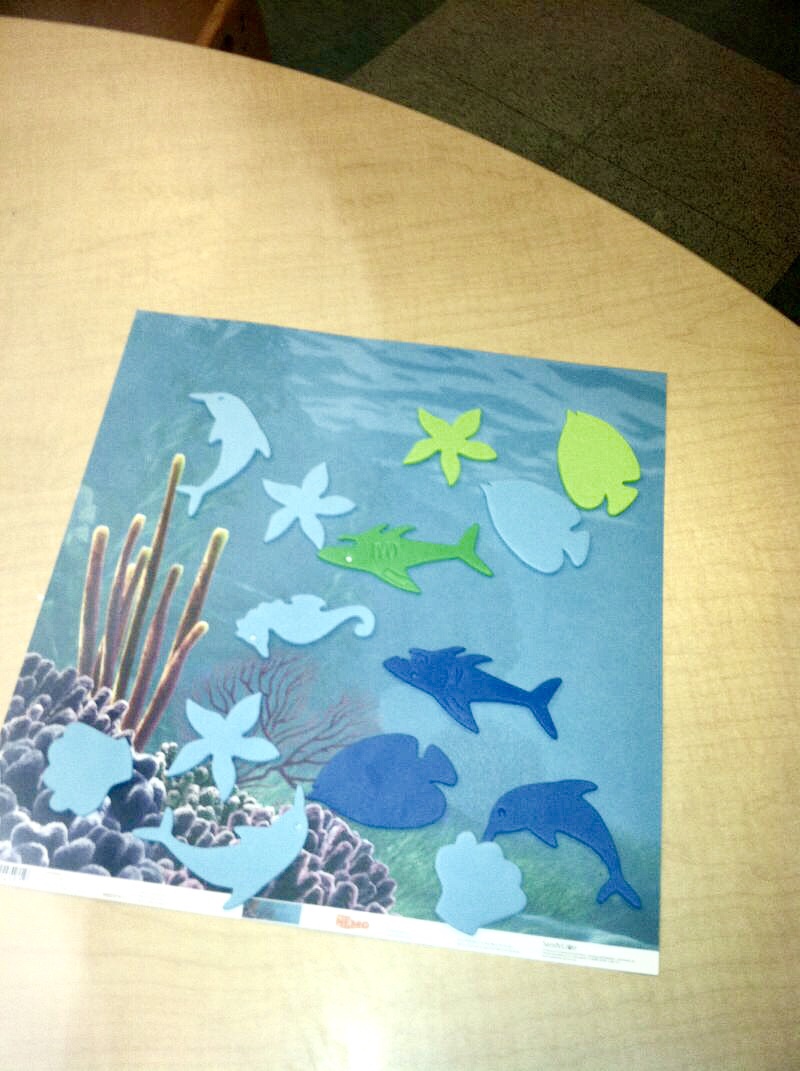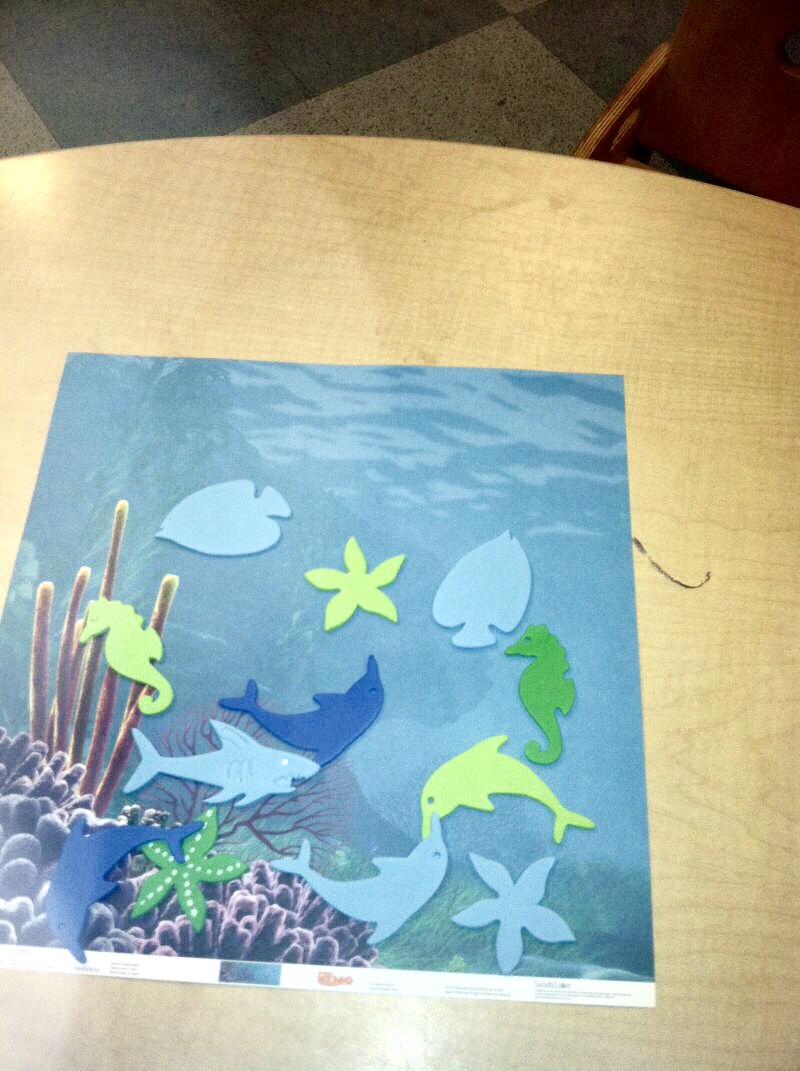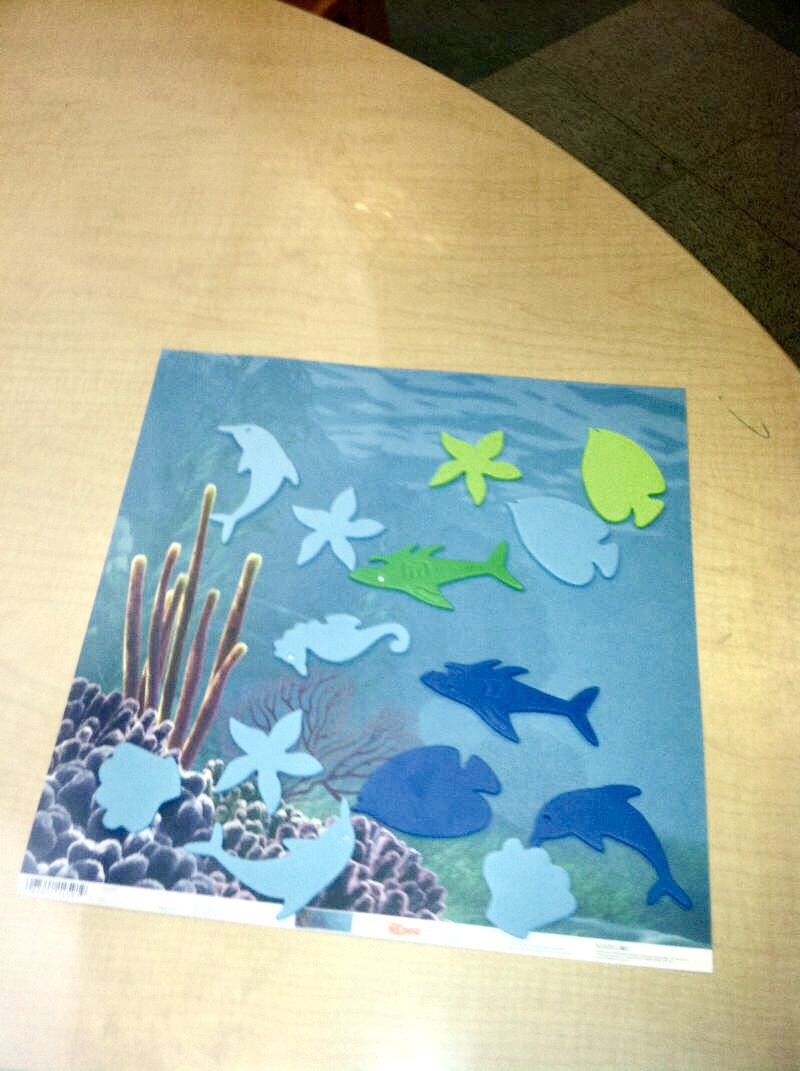 Do you have any simple art activities planned for your kiddos this summer? Tell me in the comments.